Easy creamy crab salad is made with real lump crab, fresh chopped crunchy celery and onion, and a creamy mayonnaise-based sauce to bring it all together. It's refreshing, delish, and so easy to put together!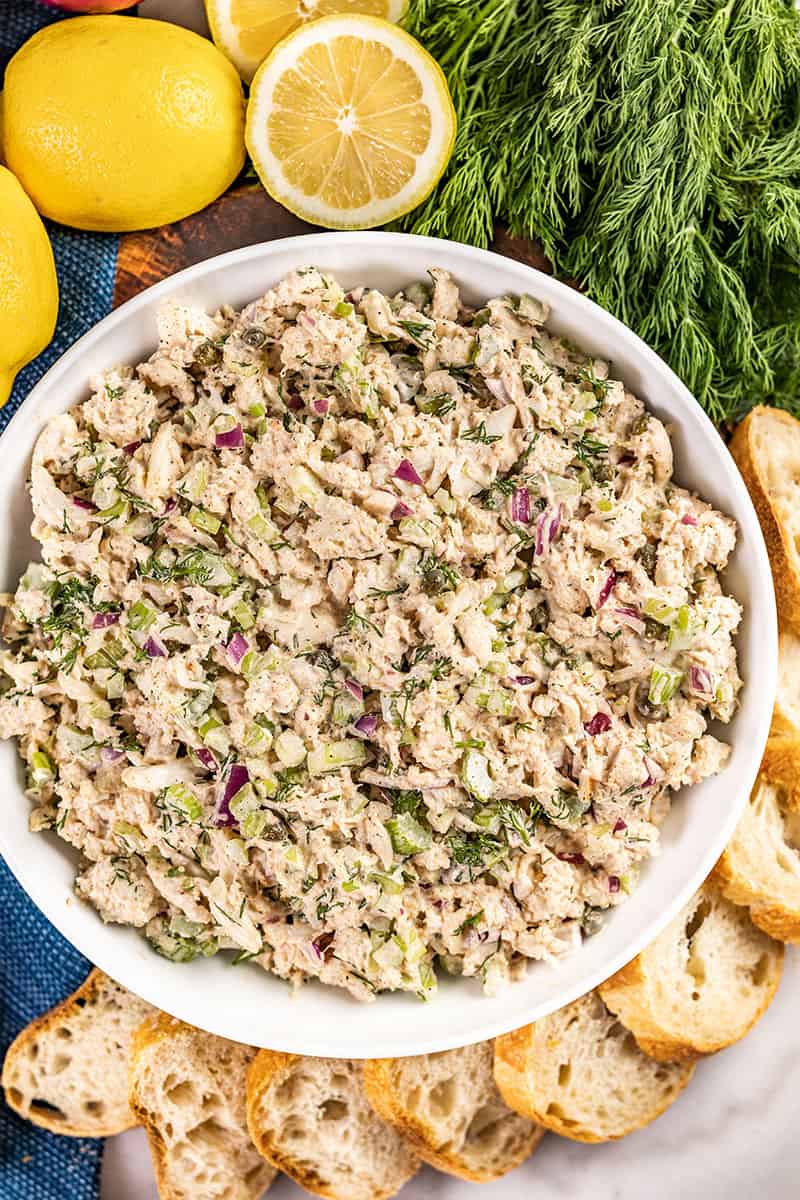 Crab salad is an American classic! There's a reason why this seafood dish is so well-loved — it's super yummy and oh, so versatile. You can serve it on a sandwich, in lettuce wraps, or on crackers. It's so easy to make and ten times better than the deli version! With simple recipes like this one, we focus on quality ingredients. The magic comes from the fresh, chopped dill. Seafood and dill go together like peanut butter and jelly. They compliment each other perfectly! We love how you can play around with the consistency of your version in order to make it your own! If you love an extra creamy crab salad, go ahead and be a little heavy handed adding that in. This is the ultimate side dish to bring to a barbecue or picnic, or you can serve it up for lunch at home! And who's stopping you from eating it as a light dinner option? We certainly won't!
Crab Options:
We love using cooked lump crab meat for this tasty take on seafood salad. If you're on a budget, are allergic to crab, or don't eat seafood, you can use imitation crab — look for packages that spell crab with a "k." Both are going to give you a delicious salad, but use what works for you and what you can find!
Fresh vs. Dried Dill:
We love using fresh dill for this crab meat salad. It highlights the seafood flavor and works wonderfully with fresh lemon juice. That said, you can substitute with dried dill if needed. You'll need to use 1-2 tablespoons instead of a ¼ of a cup as you would with fresh.
What Spices Do You Add To This Salad?
We like to keep things simple. Our crab meat salad includes:
Fresh dill
Salt
Pepper
Paprika
Some other recipes call for other seasonings like Old Bay. You can follow our version to a tee, or you can get creative! We also love the idea of making this salad on the spicier side, by adding a bit of cayenne pepper. Yum!
Do You Put Eggs in This Dish?
We don't add eggs to our version of this recipe, but you can if you'd like! Hard-boiled eggs will add more protein to this dish to make it even more filling.
Is Crab Salad The Same As Kani Salad?
As you look around for the perfect crab salad recipe, you may have stumbled across Kani salad recipes. Kani salad is a Japanese take on this seafood dish. It features thinly sliced crab, vegetables, a spicy mayonnaise-based sauce, and a bit of sprinkled panko on top. You can put an Asian twist to our recipe by adding a bit of Sriracha hot sauce!
Ways to Serve This Crab Meat Salad
There are several different ways to serve up this tasty dish. Here are some of our favorite ideas:
In a sandwich: Use butter rolls, Italian bread, or create lettuce wraps.
As a dip: Serve in a bowl alongside your cracker of choice. Saltines, RITZ, or Triscuits all come to mind!
In an avocado: Scoop out the insides of two avocado halves and place your crab salad inside. Make sure to leave a bit of the avocado meat!
Serving Suggestions
You can enjoy this crab meat salad as a sandwich filling, or serve it with crackers or bread as a fun appetizer as mentioned above. If you want to make a heartier meal out of it, consider pairing it with: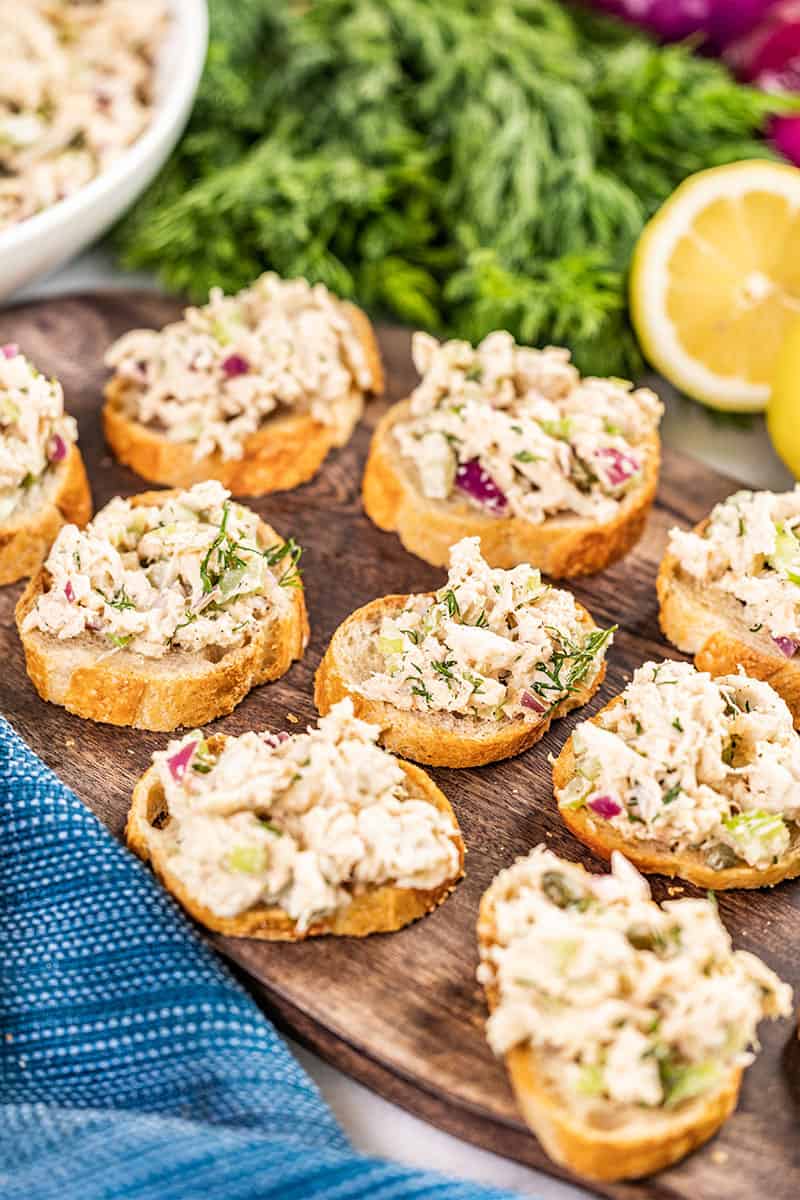 Storage Instructions
If you have any leftovers, you can store them in the fridge in an airtight container for up to 3 days. You can also make a double batch to save for later! This is one of those recipes that's even better after it's been in the refrigerator overnight. You should avoid freezing this dish as it will mess with its texture. It's best served fresh!
If you like this recipe, you may be interested in these other delicious salad recipes: