These Grilled Lemon Chicken Kabobs are a fun addition to your barbecue dinner. They're delicious and so easy to make! Chicken is marinated in sour lemon and savory herbs, then skewered and grilled to perfection.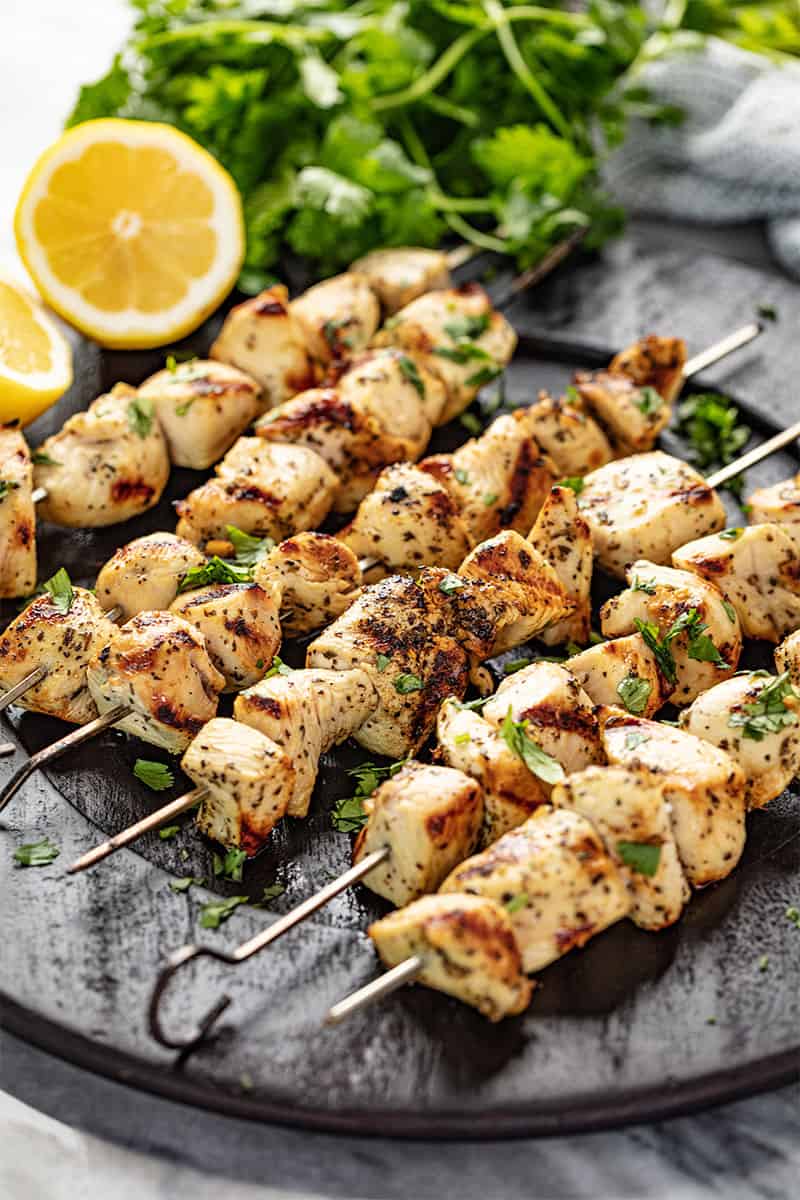 Winner, winner, chicken kabob dinner! I often forget how much I love kabobs. I don't know why, though, because they are so easy to make and fun to serve. The flavor is always great because the meat marinates in bite sized pieces. They cook up quickly and I love that they can be cooked and served on their own utensil—no mess!
Another great thing about kabobs is how healthy they are. Chicken is especially lean, and skewer meats are great because they aren't served on a bun. They can make a great low-carb meal if you like, by serving them with healthier side dishes or even atop a salad.
Can I make chicken kabobs without a grill?
Yes. While chicken kabobs are traditionally grilled, they can be prepared in the oven as well. Preheat your oven to 450 degrees Fahrenheit. Prepare the recipe as usual. Bake the kabobs on a lightly greased baking sheet for 12-15 minutes, turning half way through, and then broil on high for 3-4 minutes to brown the edges.
Alternately, you can also make kabobs on the stovetop using a grill pan or heavy skillet. Just like the grill, you'll preheat the skillet to high heat. Pan grill the kabobs in high heat for about 10 minutes, until the meat is cooked through, rotating every few minutes. Be careful not to crowd the pan.
Do I have to use breast meat for chicken kabobs? Can I use chicken thighs instead?
No. Any boneless, skinless cut will do. Different cuts of meat have different flavor and moisture, so cooking time can vary. Be sure that your meat reaches an internal temperature of 165 degrees Fahrenheit.
Can I prepare the marinade and then freeze it in advance?
Yes. You can make a freezer meal of the kabobs so they will be ready on the fly. Simply prepare the chicken and freeze it in the marinade, in the gallon bag. When you are ready to make the kabobs, remove the frozen bag from the freezer and place it on a plate in your refrigerator until thawed.
What should I serve with kabobs?
Here's the greatest thing about this recipe—it goes with EVERYTHING! You can serve these up with other barbecue and picnic foods, or you can grill them and serve them with a nice dinner of rice or potatoes and salad. You name it, it works.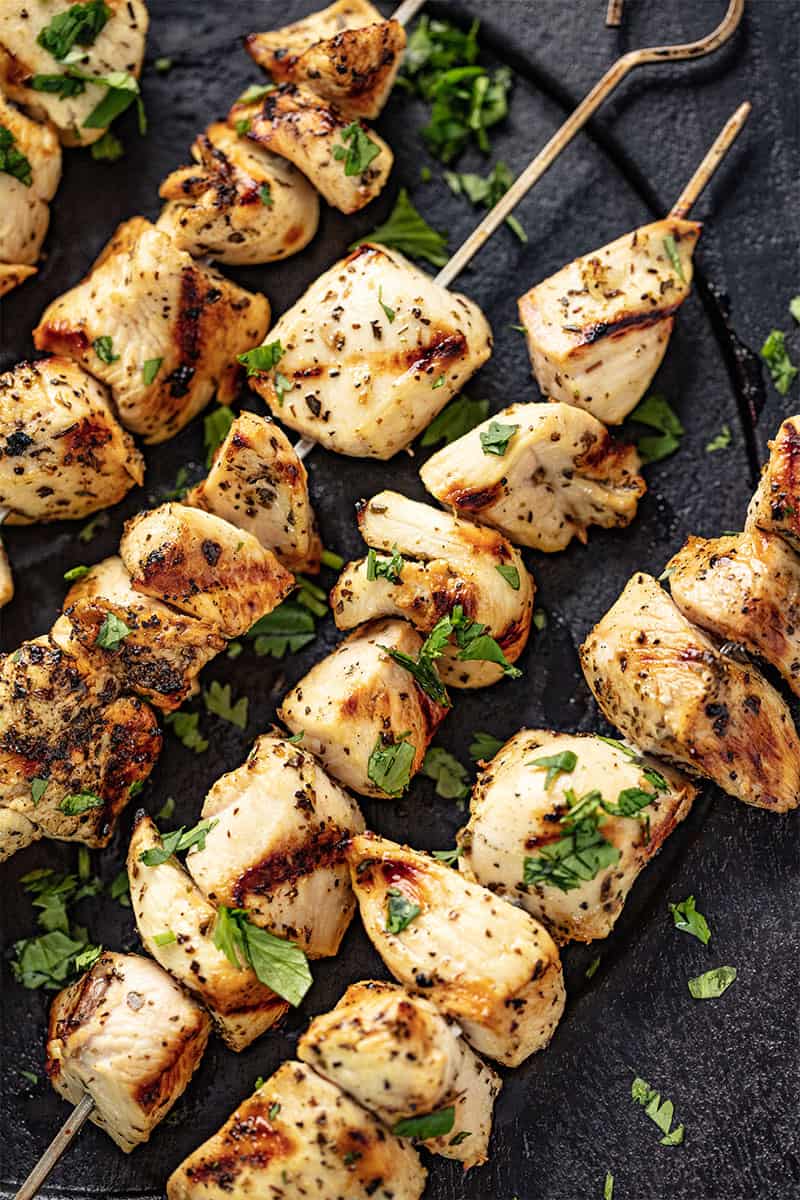 Storage and Reheating Instructions:
Kabobs are best eaten fresh. Store any leftover kabob meat in an airtight container in the refrigerator for up to 4 days. Reheat chicken in the microwave in 30-second increments until warmed through.
If you like this recipe and you want others like it or to serve with it, here are some suggestions:
Watch the video below where Rachel will walk you through every step of this recipe. Sometimes it helps to have a visual, and we've always got you covered with our cooking show. You can find the complete collection of recipes on YouTube, Facebook Watch, or our Facebook Page, or right here on our website with their corresponding recipes.