All the flavors of garlic bread you love in an easy roasted potato dish. I call them Garlic Bread Roasted Potatoes. Easy and delicious!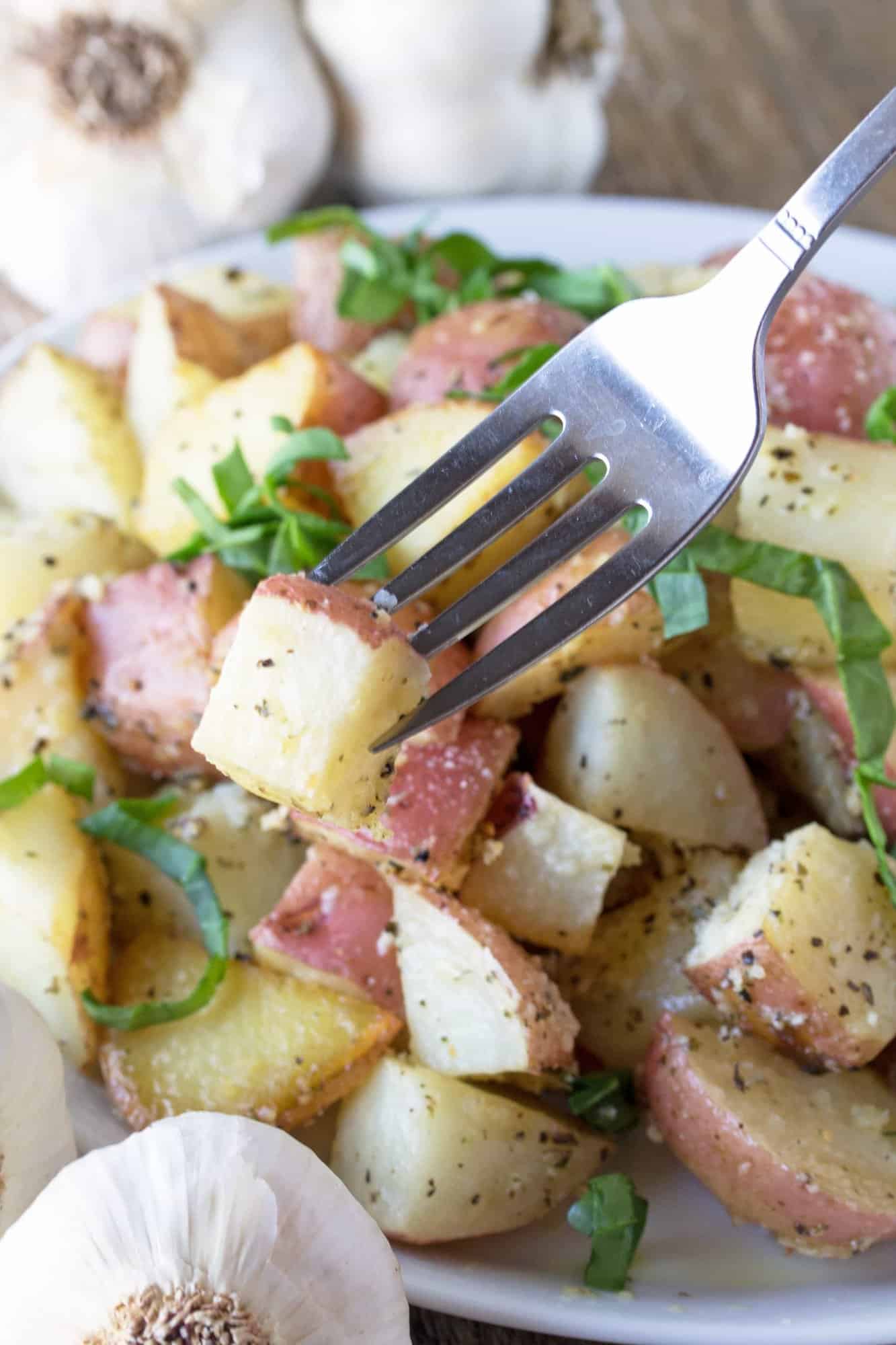 Whenever I make garlic bread for guests they simply can't stop raving about it.  I do make the ultimate garlic bread after all! It's always gobbled up, no matter who I make it for! Some people even refer to it as "crack" bread.
Now, we actually don't eat potatoes very often in our house. My parents live in Idaho (land of the potato) so it seems a bit ironic that we don't eat them very often. My kids are often hesitant to eat them so I came up with this recipe because I knew it would be something they'd love. All I had to tell them was that it tastes just like garlic bread. Genius!
These potatoes are full of buttery, garlicky goodness. Mmmmm, roasted garlic bread on a spud.  My Idaho parents will be proud!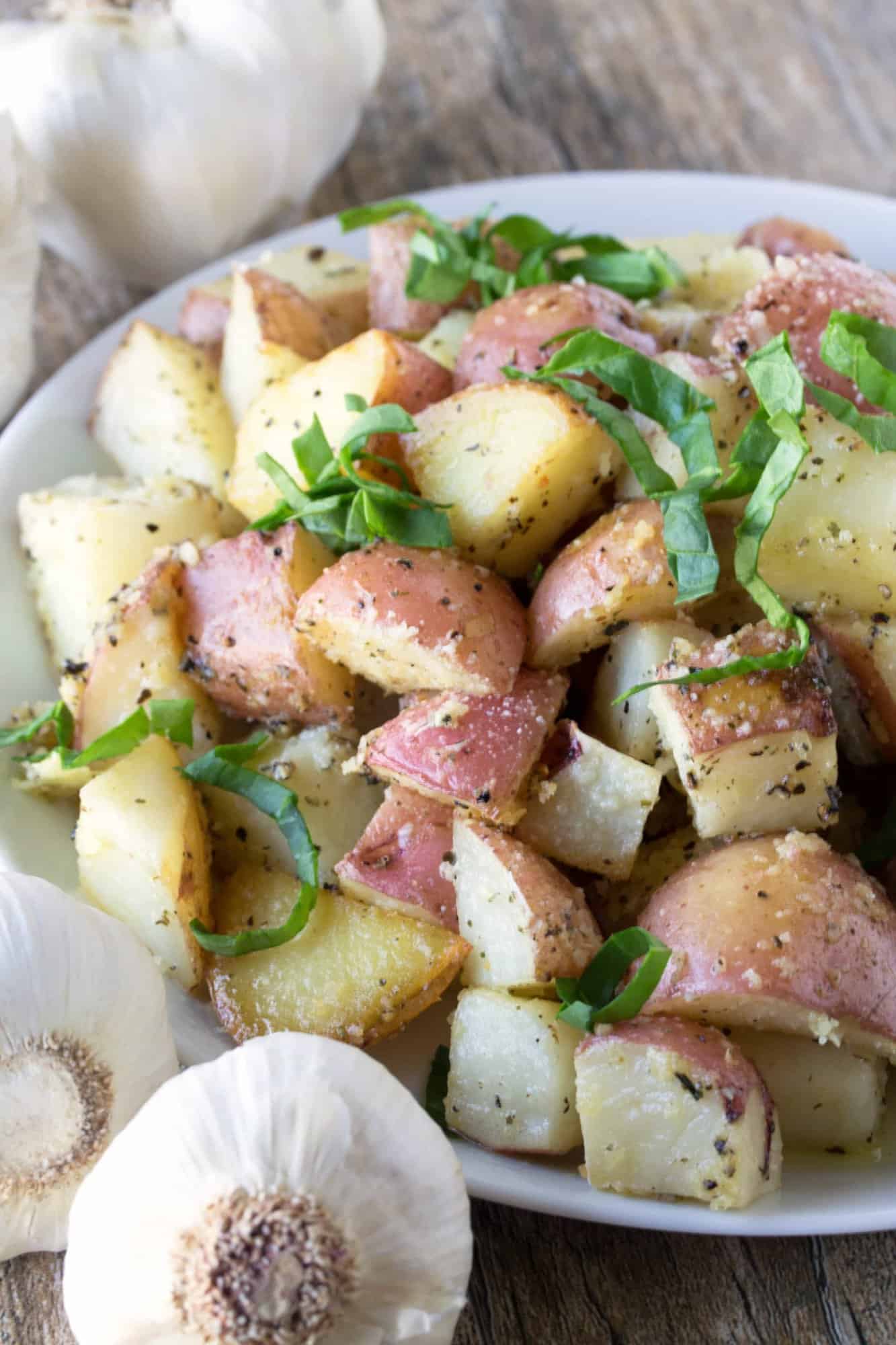 Watch the video to see just how I make this garlic buttery potato side dish. You can also check out the rest of my YouTube Channel where you can find more than 150 restaurant quality recipes you can easily make at home. Join me there and subscribe!