Grilled Zucchini is a summertime favorite! Cooking this summer garden vegetable favorite on the grill brings out a lot of great flavor in a matter of minutes. It's so easy!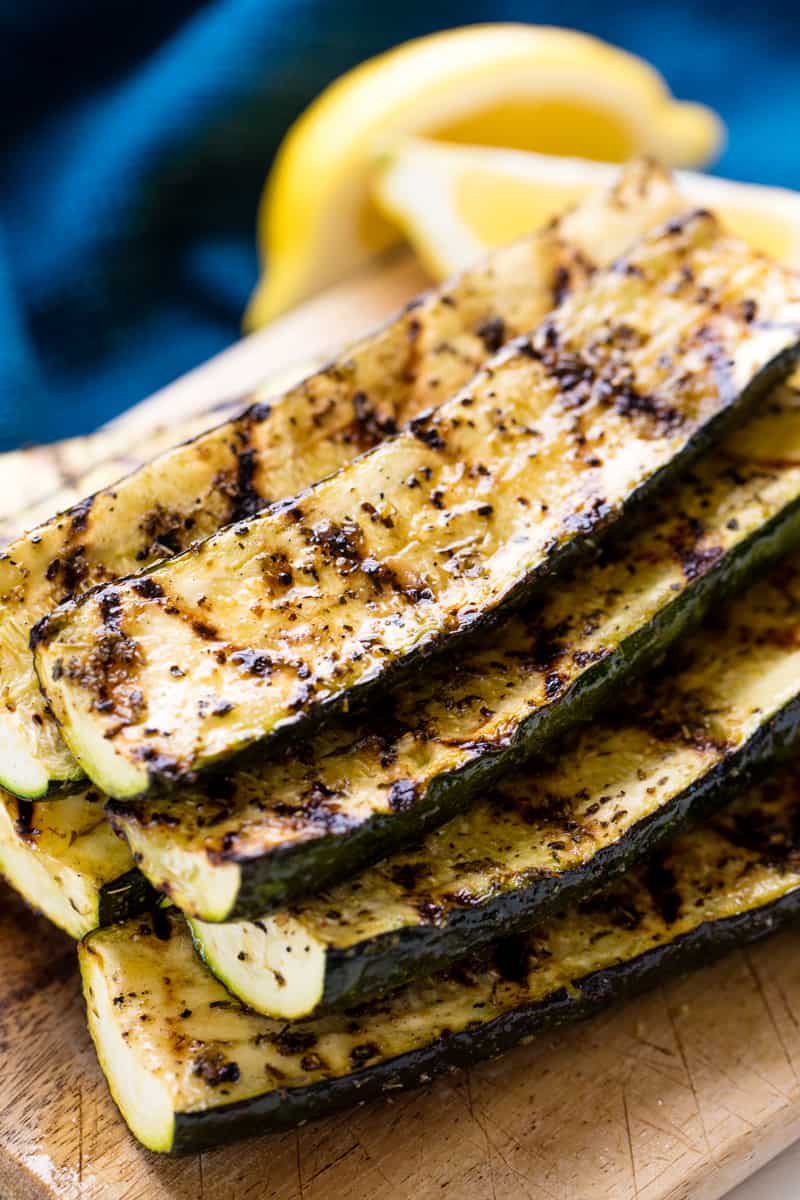 How do you grill zucchini and squash?
You can grill zucchini and squash halved, or in spears directly on the grill, or you can cut them into slices or chunks and grill them on skewers or in foil packets.
How long do you cook zucchini on the grill?
Zucchini should be cooked over a medium heat (about 350 degrees) on the grill for about 10 minutes, no matter how you cut the zucchini. It takes about 10 to 15 minutes for the zucchini to get tender.
How long do zucchini take on the grill on skewers?
Zucchini can be cooked on skewers by itself or alongside other vegetables. Zucchini takes 10 to 15 minutes to get tender, so if you are using other vegetables on your skewer or meats, look for vegetables with similar cooking times like tomatoes, mushrooms, bell peppers, chicken, and steak cuts of beef.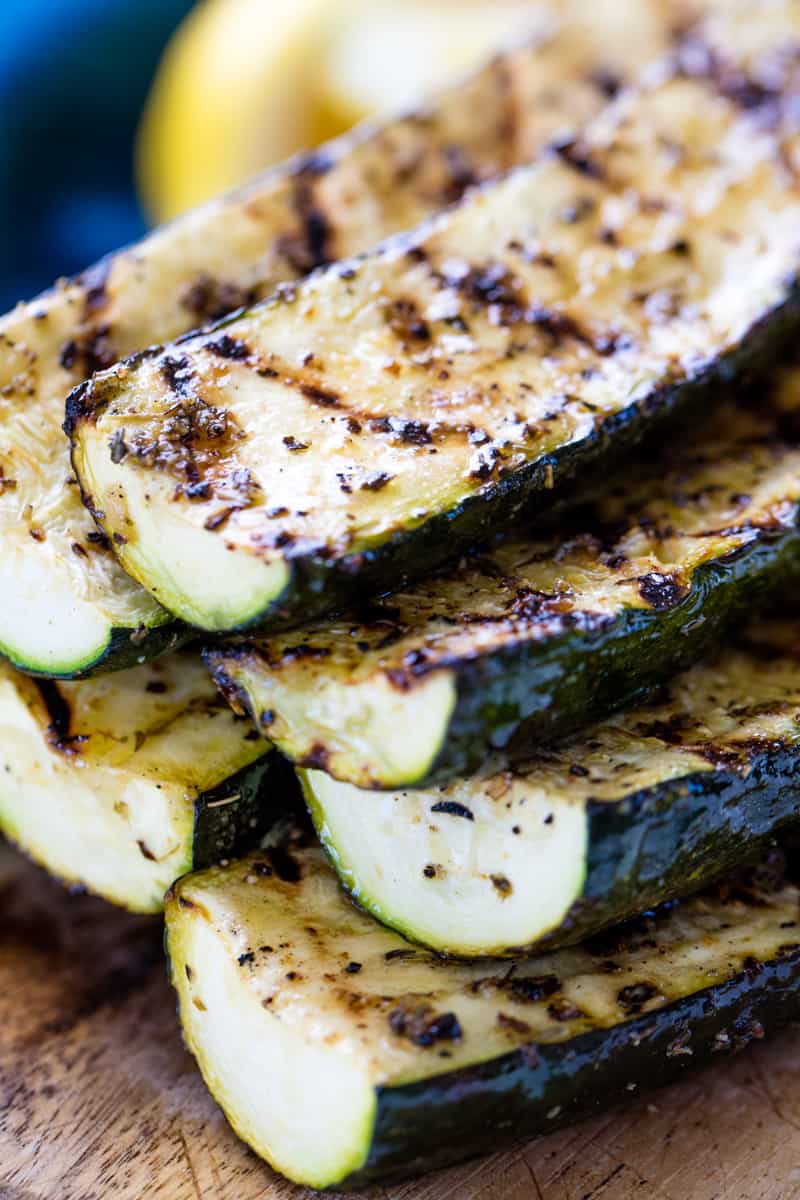 How do you choose a good zucchini?
Look for size, color, and stem. Smaller zucchini are better, as larger ones tend to be watery. When it comes to color, look for vibrant colors whether you are picking out a green zucchini or yellow squash. And last, look for the stem. Having a good amount of stem on your zucchini will help it last longer.
Need something to serve up with your corn on the cob? You may also be interested in these other great grilling recipes: