There's nothing quite like Perfect Grilled Asparagus. It is the most simple side dish, but it also has incredible flavor when done right. Asparagus is absolutely perfect for grilling!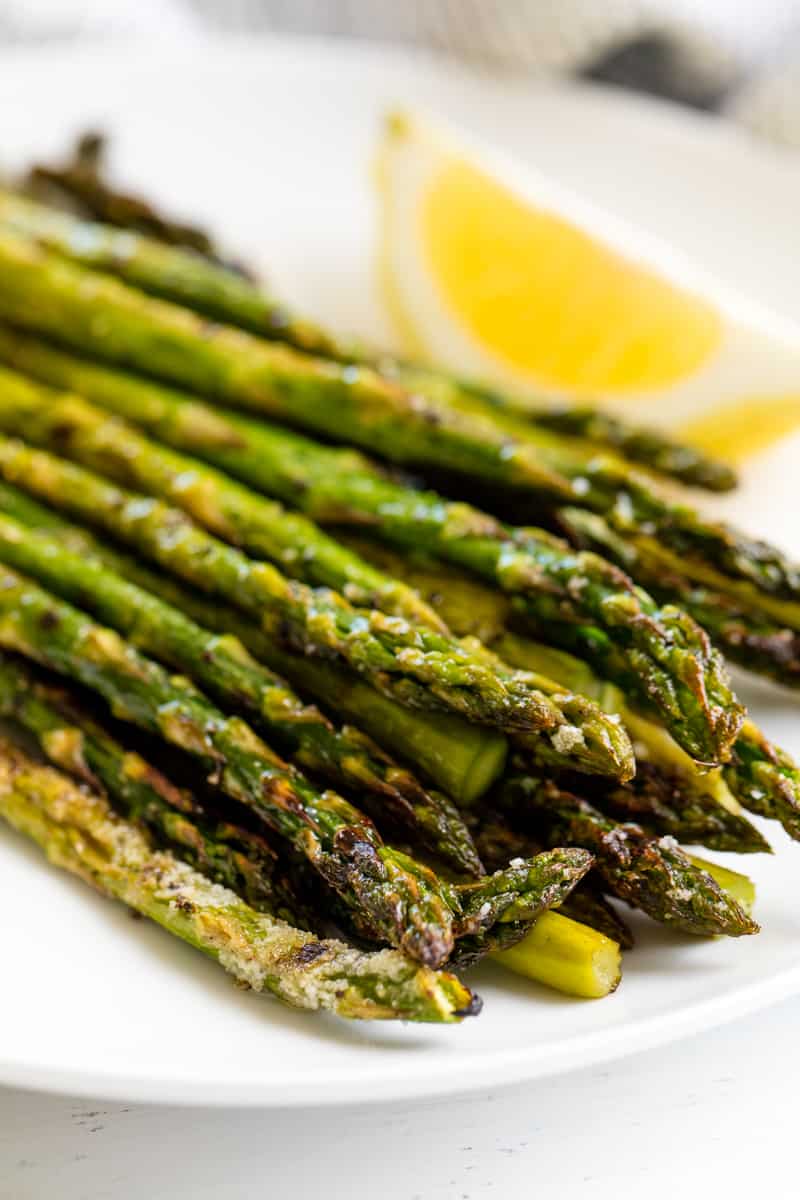 Can you cook asparagus on the grill?
Yes! Asparagus is perfect for grilling. The only thing you need to watch out for is making sure the asparagus spears don't fall through the grates. Make sure you grill your asparagus perpendicular to the grates or use a grill basket.
Can you grill asparagus in foil?
Yes! You can lay a piece of aluminum foil onto the grill grates to prevent the asparagus from falling through and cook directly on the foil. Or, if you want a steamed effect, you can wrap your asparagus in foil to form a foil packet.
How do I make asparagus crispy on the grill?
To make asparagus crispy on the outside and tender on the inside, grill over a high heat, directly on grill grates. Direct heat will crisp up the asparagus on the outside.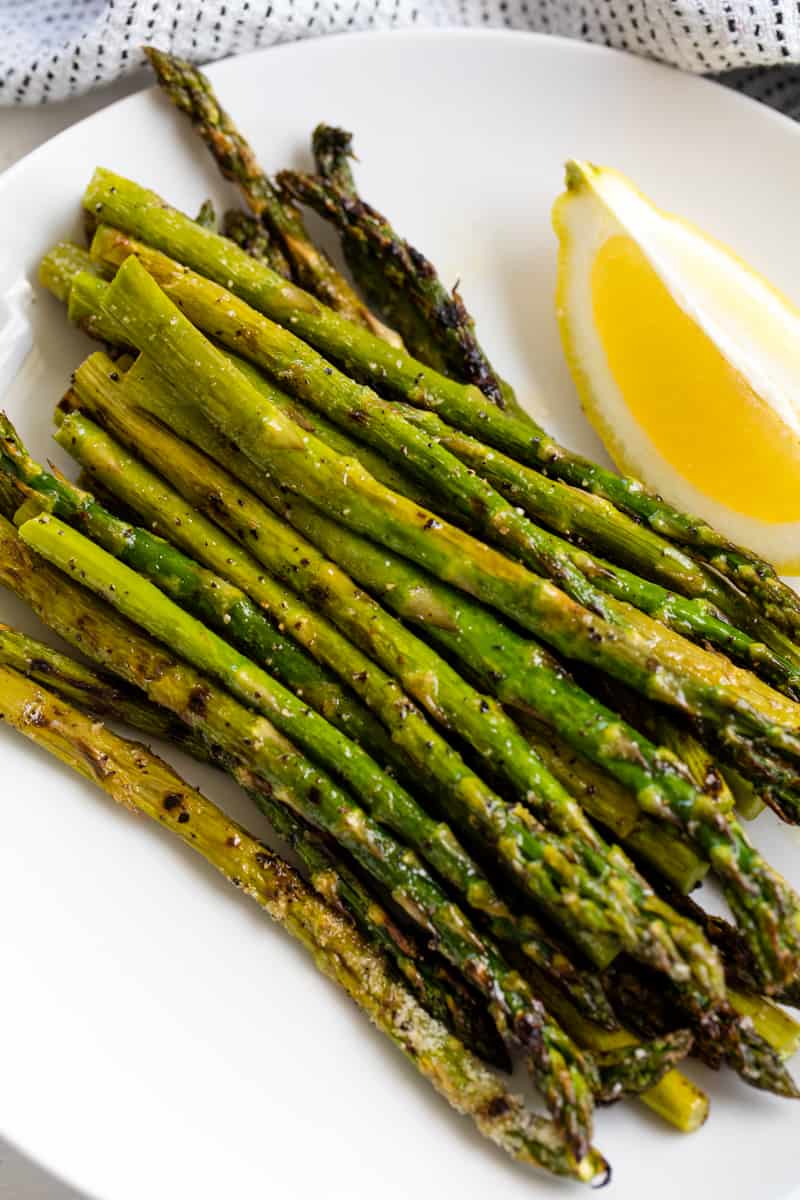 How long does it take to cook asparagus on the grill?
Grilling time will depend on whether you like your asparagus tender crisp, or completely tender. For tender crisp, only grill for 3 to 5 minutes. For a more tender asparagus, grill for 10 minutes. Thicker spears will take longer to cook so adjust cooking time accordingly.
Need something to serve up with your grilled asparagus? You may also be interested in these other great grilling recipes:
Watch the video below where Rachel will walk you through every step of this recipe. Sometimes it helps to have a visual, and we've always got you covered with our cooking show. You can find the complete collection of recipes on YouTube, Facebook Watch, or our Facebook Page, or right here on our website with their corresponding recipes.