Easy and delicious grilled halibut recipe with honey and lemon will have you falling in love with fish for the first time, or all over again! Enjoy a healthy and delicious meal ready in just minutes!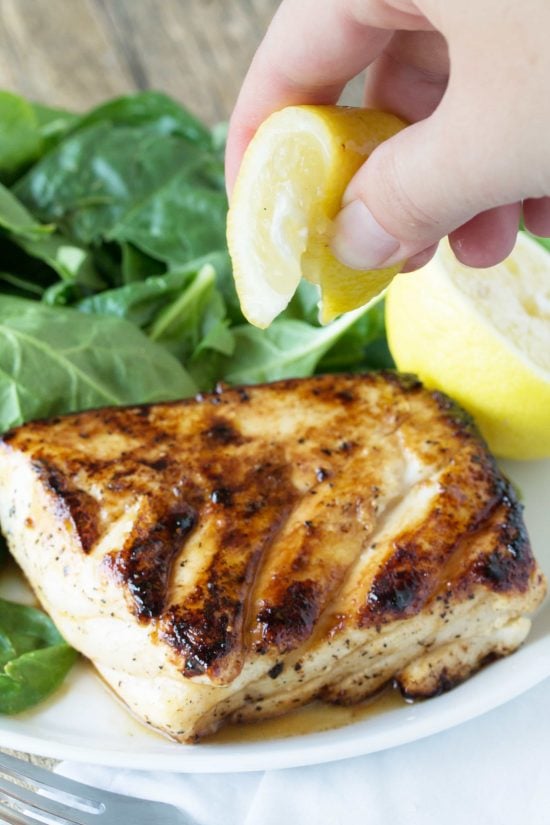 The trick with fish is to not overcook it. It is done as soon as it can be flaked with a fork. Get it off the heat as soon as it turns white. This particular marinade is great on lots of different fish, but halibut will always be my favorite. It is mild in flavor and brings out the delicate flavors of the fish. Serve it with a spritz of additional lemon juice for that extra hit of acidity.
PRO TIP: When purchasing fish, including halibut, always ask to smell it first. It shouldn't smell fishy or ocean-like at all. That's how you know you've got a good piece. Fish that is frozen should be eaten as soon as it is thawed.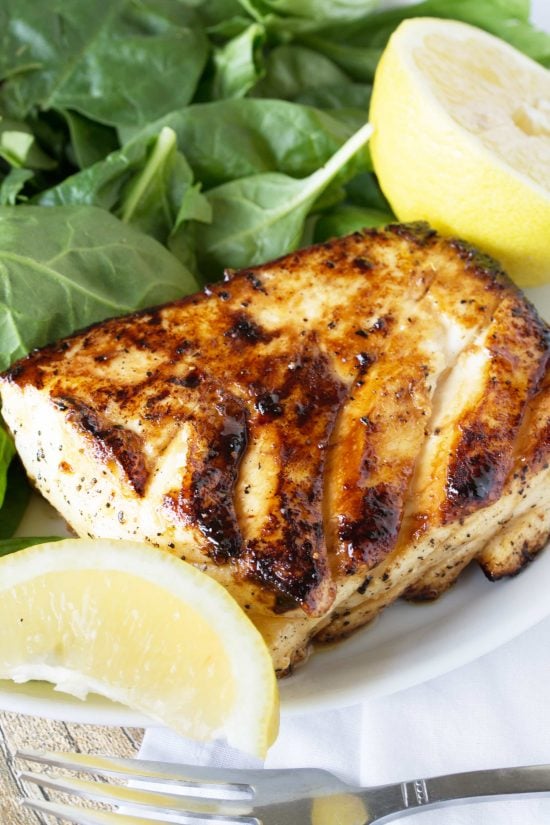 Is halibut a good fish to eat?
When it comes to healthy eating, halibut is a great addition to a healthy diet and is full of omega 3 fatty acids. For those who are concerned about sustainability, Atlantic Wild Caught Halibut is on the do not eat list as the stock is depleted, while Pacific Halibut is okay.
What fish is most similar to halibut?
Halibut is an oily white fish. Similar white fishes that can be substituted for halibut include fluke, flounder, and turbot. For halibut steaks, cod or striped bass are also acceptable substitutes.
Watch the video to see just how easy it is to make this tasty fish. If I could eat this every day, I would! It's simply, delicious, and good for you all that the same time! You can also check out the rest of my cooking videos on my YouTube Channel. There's more than 150 restaurant quality recipes you can easily make at home.
How to Make Grilled Halibut Recipe
This recipe first appeared on The Stay At Home Chef on January 22, 2013