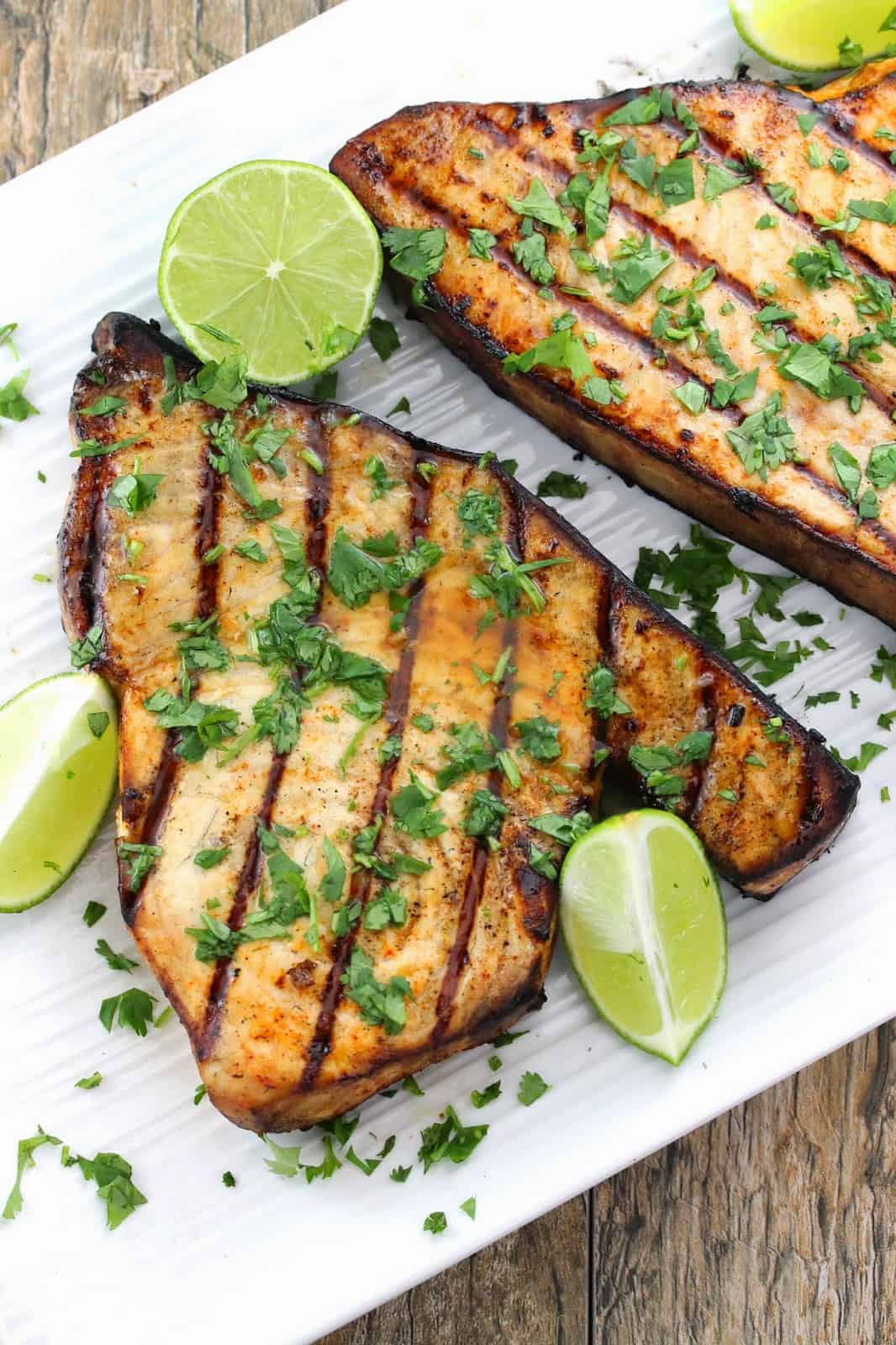 I buy swordfish pretty much every time it goes on sale. If I don't buy it, I must have a really good reason. It's my 5 year old's very favorite kind of fish. That's right, my 5 year old son, Dexter, loves fish. He begs for it. My baby brother is living with us for the summer and had never eaten swordfish before. Dexter was shocked and felt a strong need to rectify this ghastly situation. Lucky for both of them, swordfish was on sale. Now, if you haven't had swordfish, I strongly urge you to rectify this ghastly situation as well. It's a nice steak version of fish that is meaty and flaky, mild in flavor, and simply wonderful off the grill.
So what did my baby brother think? I'm pretty sure he's fallen in love with swordfish, too. He devoured it! We split 2 lbs of swordfish between 4 people. That's some full bellies right there. Dexter eats as much as we'll let him have. My brother did the same thing. You gotta love those puppy-dog eyes looking at the food, just hoping you'll offer them an extra scrap. Fish forever!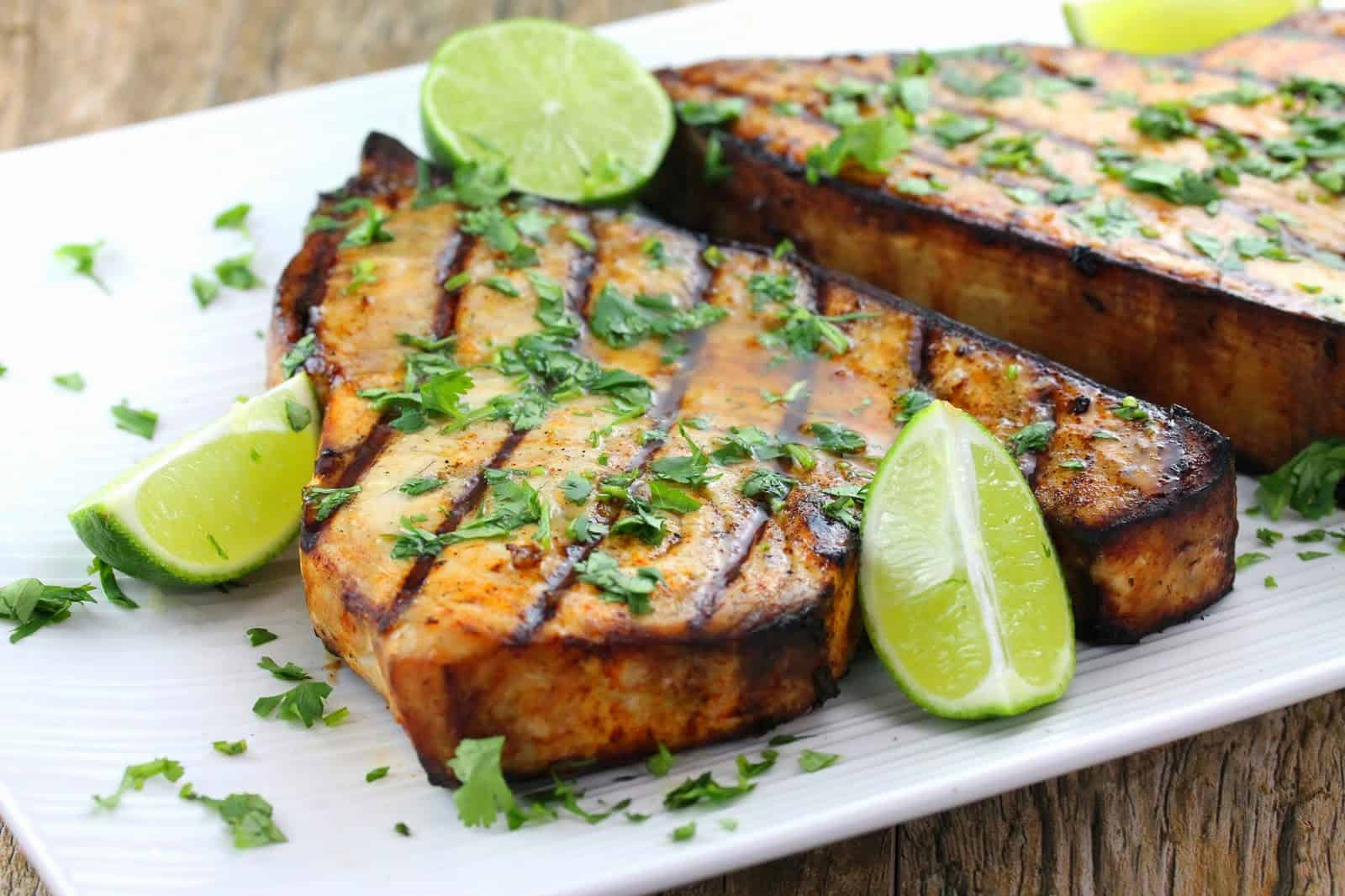 Time To Make It: 20 minutes
Yield: Serves 4 (1/2 a pound of fish per person so it's some good-size portions)
Ingredients
2 (1 lb) Swordfish Steaks
3 limes, juiced
2 TB olive oil
1 tsp salt
1/4 tsp black pepper
1/2 cup chopped fresh cilantro
1 lime, quartered
Instructions
1. Pour lime juice and olive oil over swordfish steaks. Season with salt and pepper and half of the cilantro leaves.
2. Preheat an outdoor gas grill until it is smokin' hot. Grill the fish for 5-7 minutes per side until it flakes easily with a fork. Actual grilling time will depend on the thickness of your fillet.
3. Sprinkle remaining cilantro over each steak and serve with lime quarters.