Let's talk fish today. A lot of home cooks I know are scared to cook fish. They either claim to not like fish, or they have no idea where to begin in cooking it at home.
Cooking fish in a pan is a simple, straight forward cooking method that can be transformed into an endless variety of flavorful fish.
When purchasing fish from a fish counter or fish market, look for fillets with a mild smell. Fresh is preferable, though frozen and defrosted is very common. A strong "fishy" or strong ocean smell is an indicator that the fish is not fresh.
Whole fish require additional preparations like skinning, de-boning, and filleting. If you do choose to purchase whole fish, look for eyes that are clear and not cloudy. The skin should be shiney, and the gills should be deep red or purple.
Fish can also be purchased frozen in single fillets or larger quantities. Fish should be defrosted overnight in the refrigerator, or can be immersed in cold water. Do not use warm water. Once defrosted, fish should be used immediately.
Types of Fish Fillets
Thin fillets, like tilapia or sole, will require less cooking time and are more prone to breaking when flipped. Thicker fillets like halibut, sea bass, or cod are much sturdier and will hold together better. Fish steaks like swordfish or salmon require much longer cooking times, about 8-10 minutes per inch of thickness.
Tired of reading, watch it in a video!
What you'll need:
fish fillets
seasoning or marinade
cooking oil
acid (lemon juice, lime juice, vinegar, etc)
heavy Skillet
sharp Knife
Step 1 – Use a sharp knife to trim the fish of any undesired skin. Most fish can be eaten with the skin on. This is a matter of personal preference. If you choose to cook your fish with the skin on, sear the skin side first.
Step 2 – Season both sides of each fillet with your desired seasonings or immerse in a marinade for up to 15 minutes.
Step 3 – Heat a heavy skillet over high heat. Once heated, add in cooking oil and let heat briefly until shimmering, about 1 minute.
Step 4 – Lay fillets carefully into the hot oil. Cook the fish 2/3 of the way through.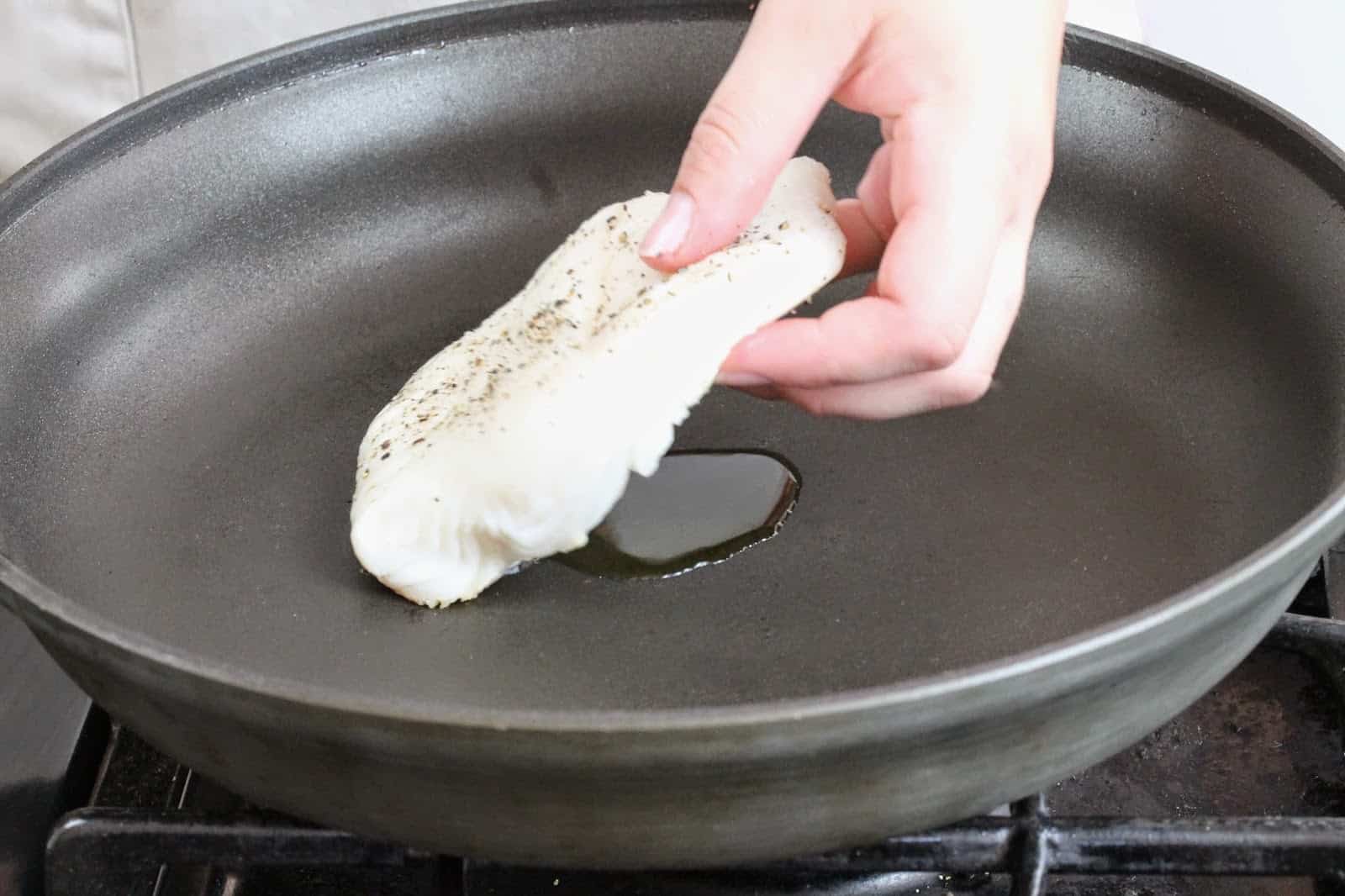 Step 5 – Once fish is 2/3 of the way through cooking time, flip and continue cooking until done.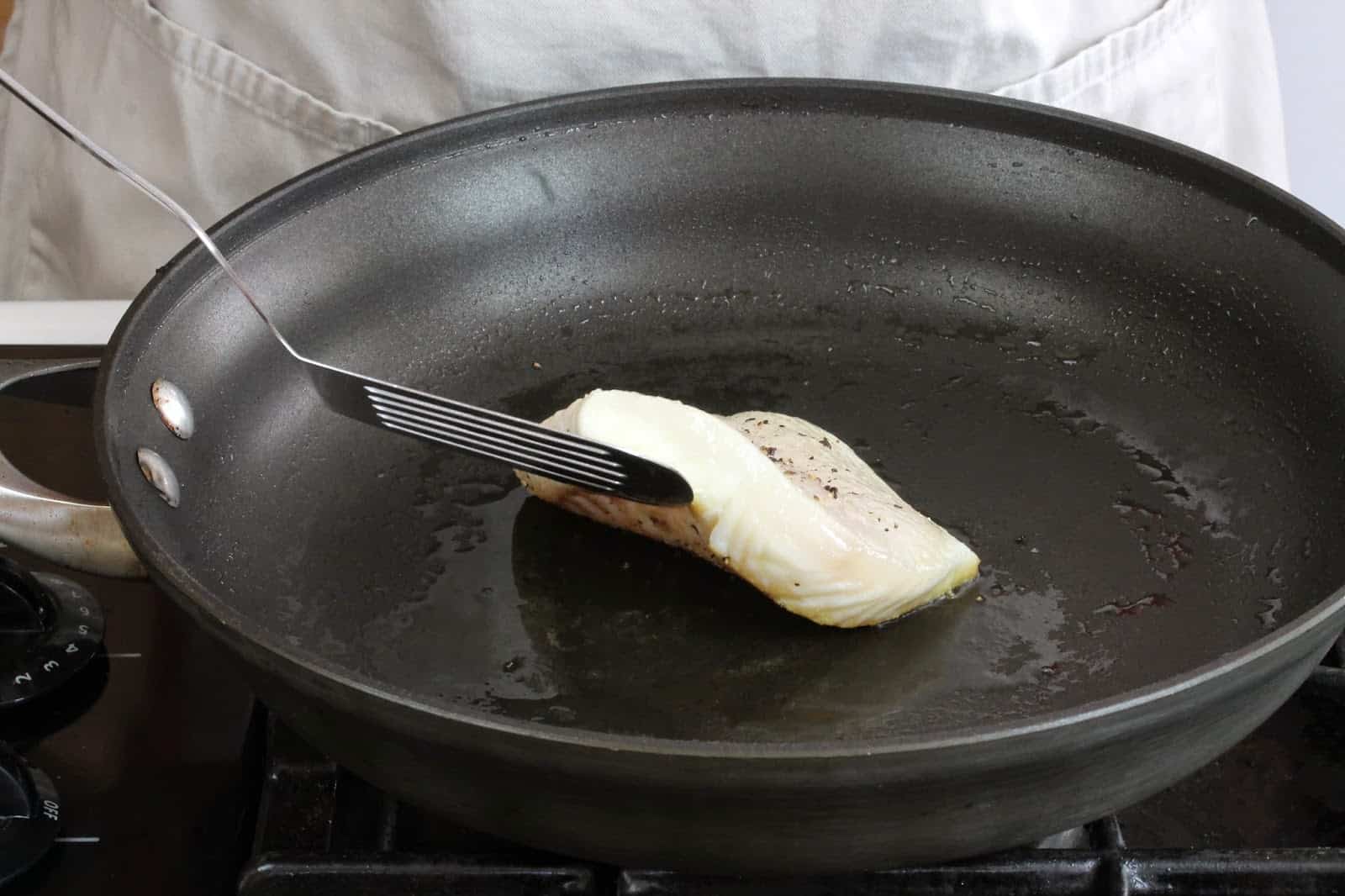 Step 6 – Sprinkle desired acid over fillets. You want to finish cooking fish with acid, like lemon juice.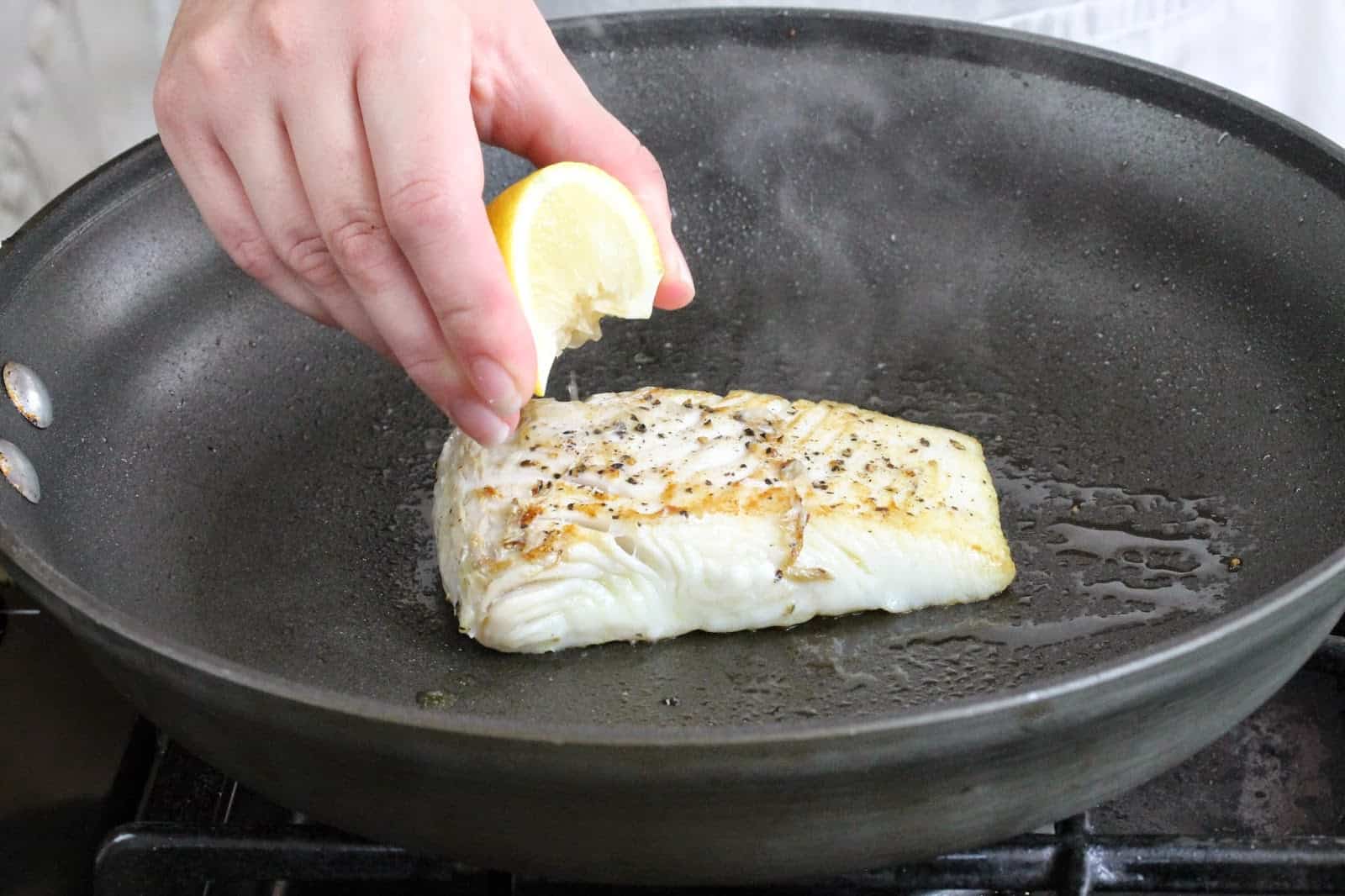 Step 7 – Check fish to see if it is cooked through. Actual cooking time will depend on how thick the fillet is. The fish should no longer be translucent and should flake easily with a fork. If it needs additional time, lower the heat to medium and continue cooking until done.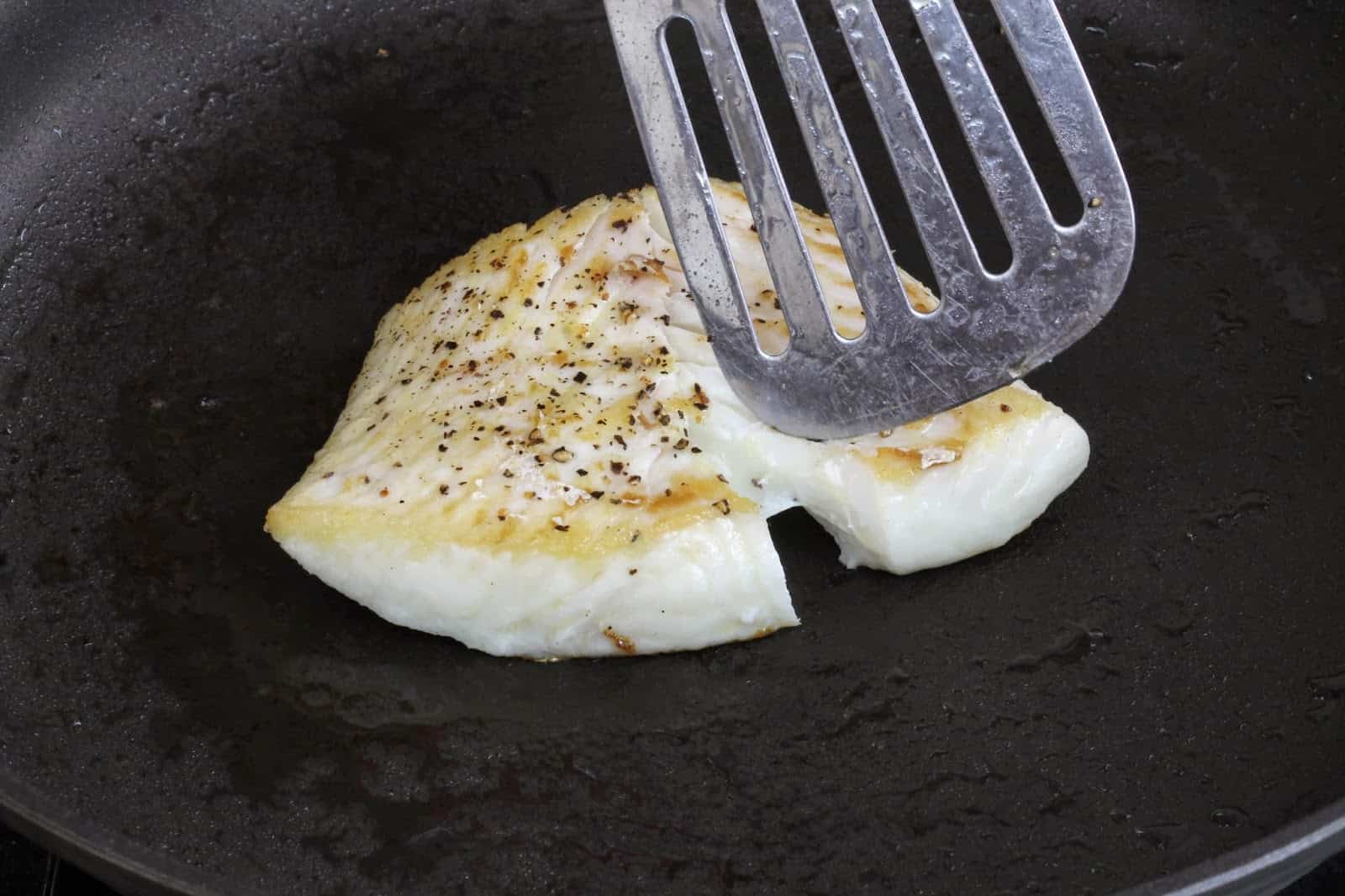 Step 8 – Enjoy!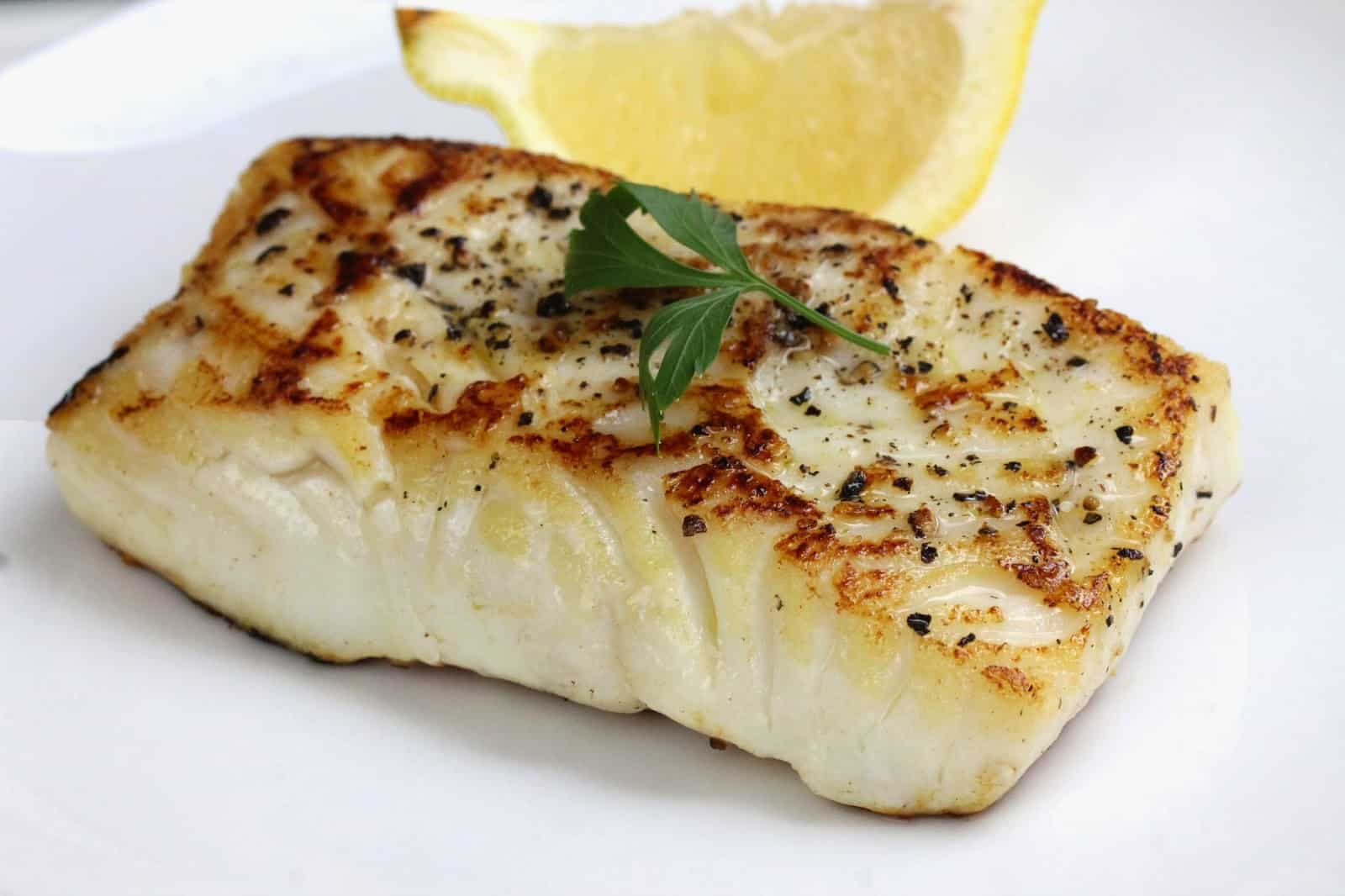 You can eat the fish seasoned with nothing more than salt, pepper, and lemon juice or you can use this same method to create thousands of your own recipes. Use different seasonings and different acids to create your own unique flavors. You can try classic combinations like chile and lime, or lemon and dill, or venture into more exotic flavor pairings.
You can also try marinades. I've included some sample marinades below. To create the marinades, simply combine all ingredients together in a resealable plastic bag or shallow dish and immerse fish in the marinade. Marinate the fish for up to 15 minutes and then proceed with cooking. You don't want to marinate fish much longer than 15 minutes because the acids in the marinade start to break down the meat of the fish.