Easy Baked Cod Fish is smothered in a lemon garlic parmesan mixture that makes for an easy and delicious dinner!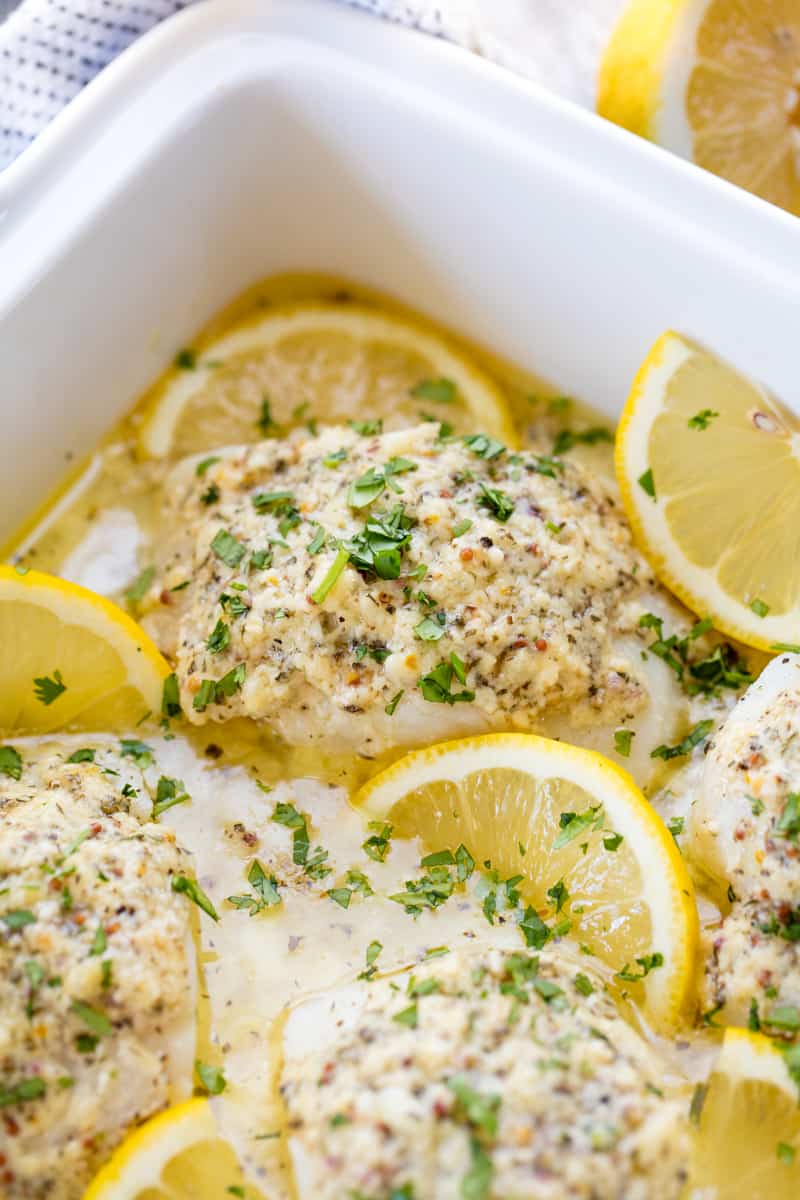 Is cod healthy to eat?
There are two types of cod that you will find in the store, Atlantic Ocean cod and Pacific Ocean cod. Both are fine in this recipe. But Pacific cod will give you thicker and larger fillets. Both types of cods are great sources of omega 3 fatty acids that are great for the heart. They are also both packed with lean protein and vitamin B-12. Cod is known for being a little higher in sodium, but overall if you eat it in moderation it can be a very healthy option. Overall though Cod can be a great choice for your diet if eaten in moderation.
How do you bake cod fish?
Baking cod is easy, but if you can, cook your cod in a cast iron skillet. If you still want to bake cod, Preheat your oven to 400 degrees Fahrenheit and lightly grease a baking dish. Add your seasoning and butter mixture to the cod. Bake in a preheated oven for about 10 minutes. Actual cooking time will depend on the thickness of your fish. The fish is done when it flakes easily with a fork.
How long does it take to bake cod fish in the oven?
Cod cooks really quick in a 400 degree oven. If your oven is pre-heated it should only take about 10 – 12 minutes depending on the thickness of your fish. For 350 degree oven expect the cod to take 25 – 30 minutes, and for a 375 degree oven expect 13 to 20.
Is cod high in mercury?
Not only is cod fish very low is mercury, but the FDA even actually reccomends 2 to 3 servings of it or other low mercury fish for pregnant woman and kids. If you want to learn more about what other fish can be a healthy choice for you, check out the FDA guide lines here.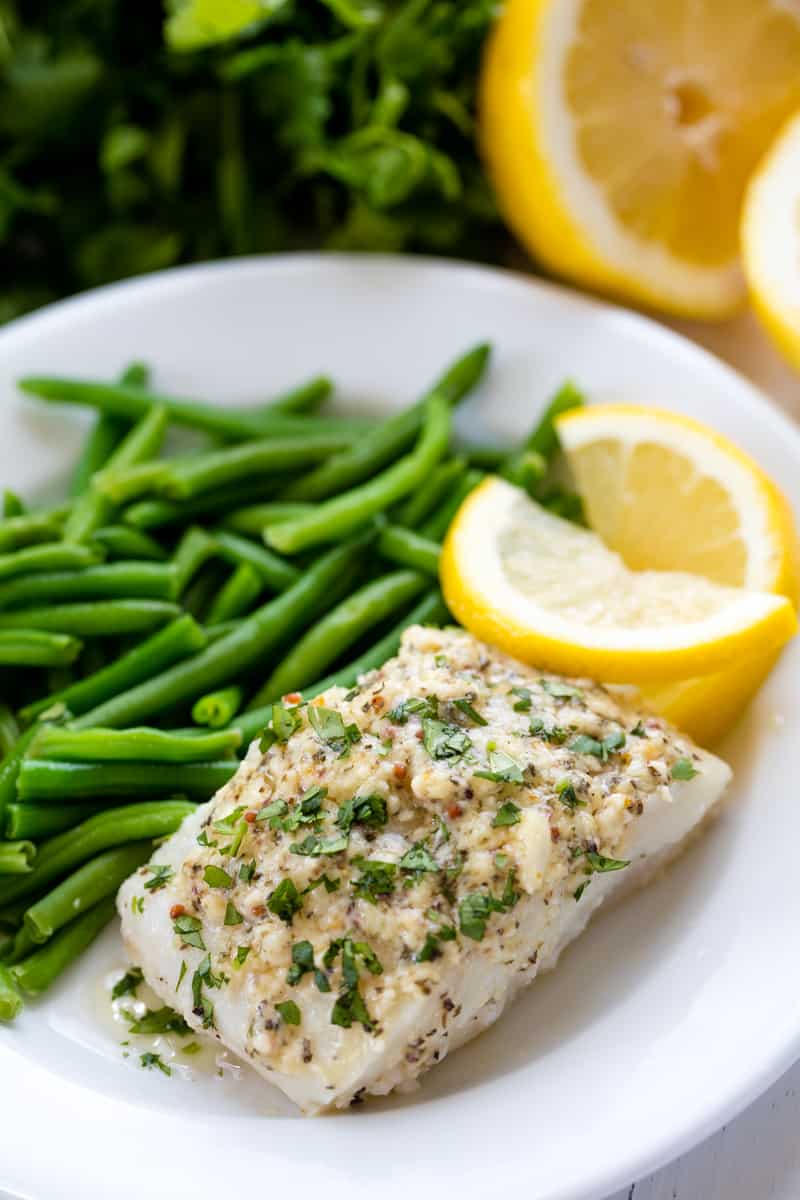 Storage and Reheating Instructions:
Codfish is best eaten fresh. You can store any leftovers in an airtight container in the refrigerator for up to 3 days. Reheat in an oven preheated to 350 degrees Fahrenheit until warmed through.
If you like this recipe, you may be interested in these other delicious fish recipes:
Watch the video below where Rachel will walk you through every step of this recipe. Sometimes it helps to have a visual, and we've always got you covered with our cooking show. You can find the complete collection of recipes on YouTube, Facebook Watch, or our Facebook Page, or right here on our website with their corresponding recipes.