It doesn't get much easier than this Easy 5 Ingredient Baked Salmon recipe with a garlic, lemon, and dill butter sauce. All it takes is 5 ingredients and 20 minutes of your time. So simple, so flavorful!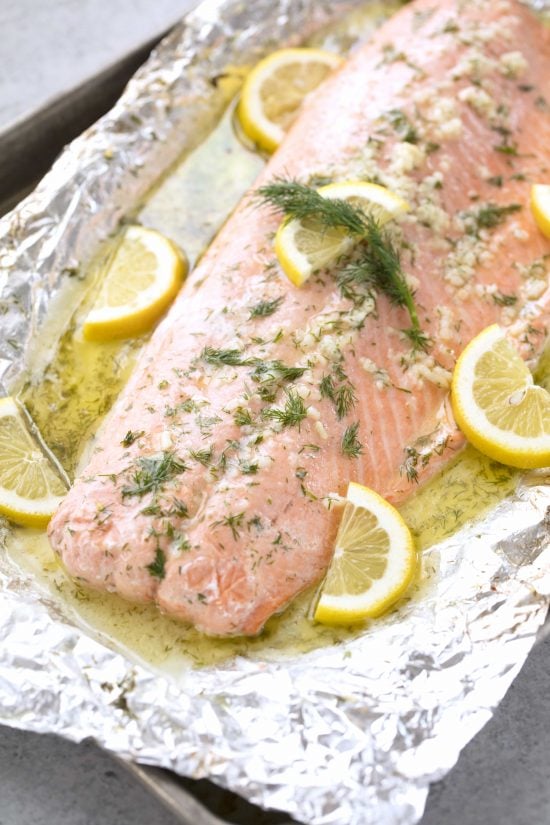 Salmon is tied with tuna for the most widely consumed fish in the United States. That's kind of a big deal. Having a super easy salmon recipe is a must. This recipe uses just 5 ingredients, and that's really all you need to make this popular fish. It seriously can't get any easier. Dill, garlic, and lemon are a classic combination and bring out amazing flavor in the fish. You can't go wrong!
When it comes to salmon you have a couple decisions to make. First, are you going to buy wild caught or farm raised? Wild caught has a much more rich flavor to it, but it also tends to be much more expensive. Farm raised is always a great choice. You can buy an entire filet (as pictured), or you can buy portions. This recipe will work with either.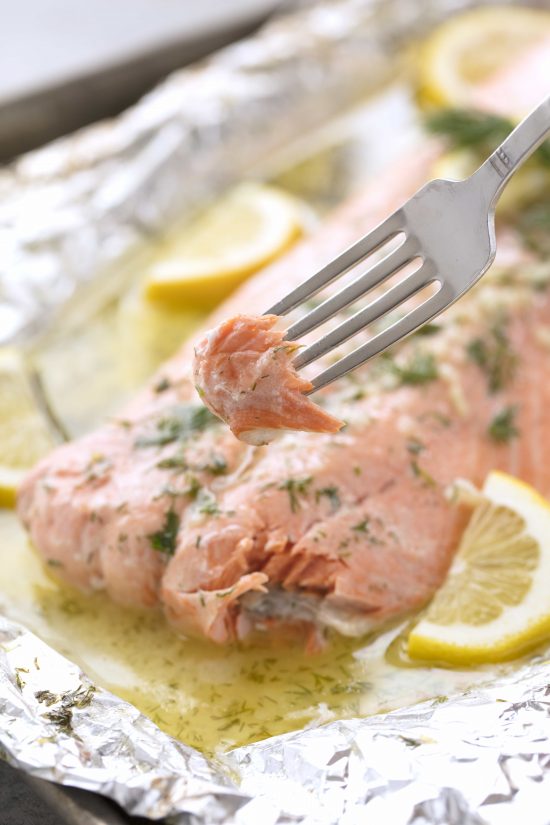 The beauty of this recipe is that it is completely simple. It's hard to mess this up which means just about anyone can make this recipe, regardless of their experience in the kitchen.
Be sure to use fresh dill. Many people have asked about substitutions, but fresh dill is the key to this recipe. It is the perfect pairing with salmon and has a whole lot of flavor.