Looking for an easy and delicious way to cook asparagus? Look no further! This air fryer asparagus recipe is the perfect solution for busy weeknights. With just a few simple ingredients and a trusty air fryer, you'll have a healthy and flavorful side dish ready in no time.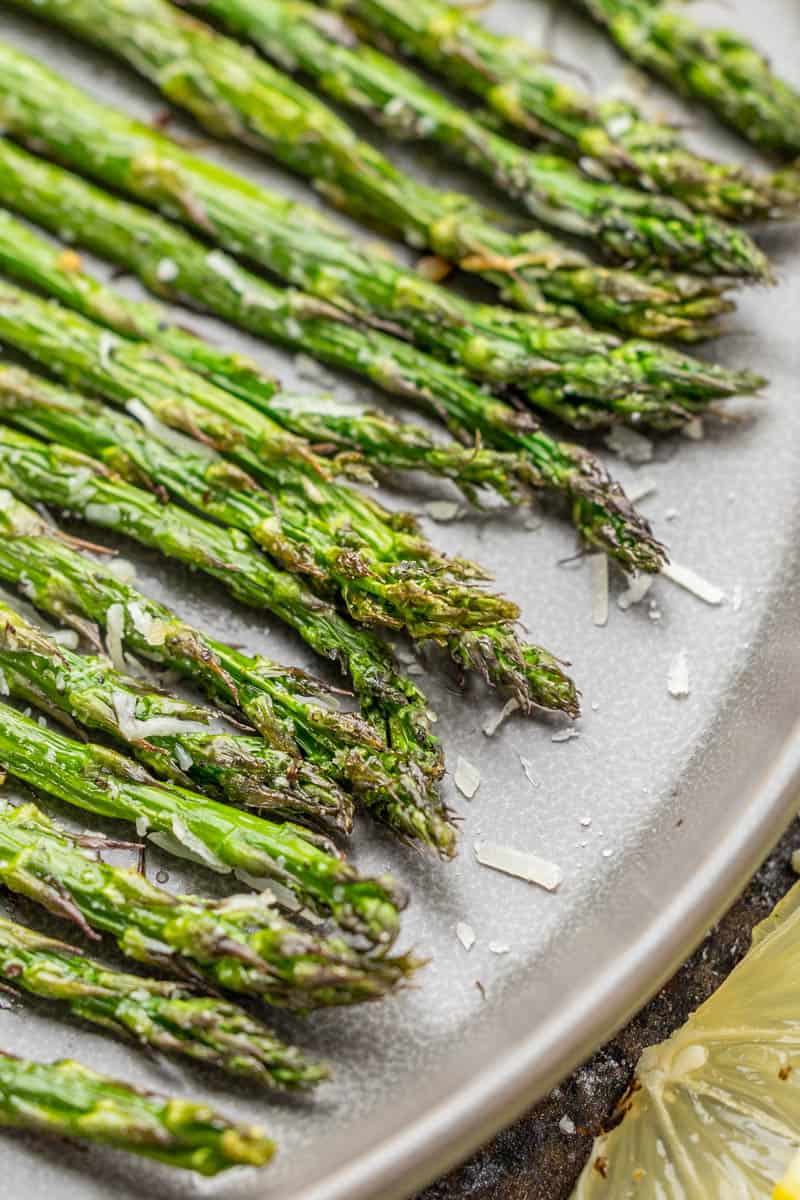 Get ready to elevate your dinner game with this delicious and healthy air fryer asparagus recipe! This dish is the perfect combination of crisp, tender asparagus, fragrant garlic, tangy lemon, and savory Parmesan cheese. Whether you're looking for a quick and easy side dish or a healthier alternative to your usual dinner fare, this air fryer asparagus recipe is sure to please. The air fryer allows the asparagus to cook to tender crisp perfection in just 8-10 minutes, giving you a dish that's both fast and delicious. The addition of garlic, lemon, and Parmesan cheese adds depth and flavor to this already nutritious dish, making it the perfect addition to any meal.
Health Benefits
Asparagus is a powerhouse of nutrition, packed with fiber, vitamins, and minerals. This low-calorie veggie is a great addition to any healthy diet, providing essential nutrients like vitamins A, C, and K, folate, thiamine, and potassium. But that's not all! Asparagus is also a rich source of antioxidants, which help protect cells from damage and support overall health.
Parmesan Cheese Substitutions
The best substitute we've found is to use grated Pecorino Romano cheese, which is a sheep's milk cheese.
For those who are lactose intolerant or vegan, there are a few substitutions that can be made for Parmesan cheese. There are commercially made plant-based Parmesan cheese substitutes you should be able to find at your local grocery store. If you'd prefer something a bit more natural, nutritional yeast is a popular vegan alternative that has a similar flavor profile.
Olive Oil Substitutions
Olive oil is a staple in many kitchens, but it's not always on hand. If you don't have olive oil, there are a few alternatives that can be used. Avocado oil is a great option, as it has a similar flavor profile and is high in healthy monounsaturated fats. Another option is to use melted coconut oil, which has a slightly nutty flavor that works well with asparagus.
Tips For Success
For best results, make sure to trim the tough ends of the asparagus before cooking. Also, be sure to arrange the asparagus in a single layer in the air fryer tray to ensure even cooking. Finally, be careful not to overcook the asparagus, as it should be tender but still crisp.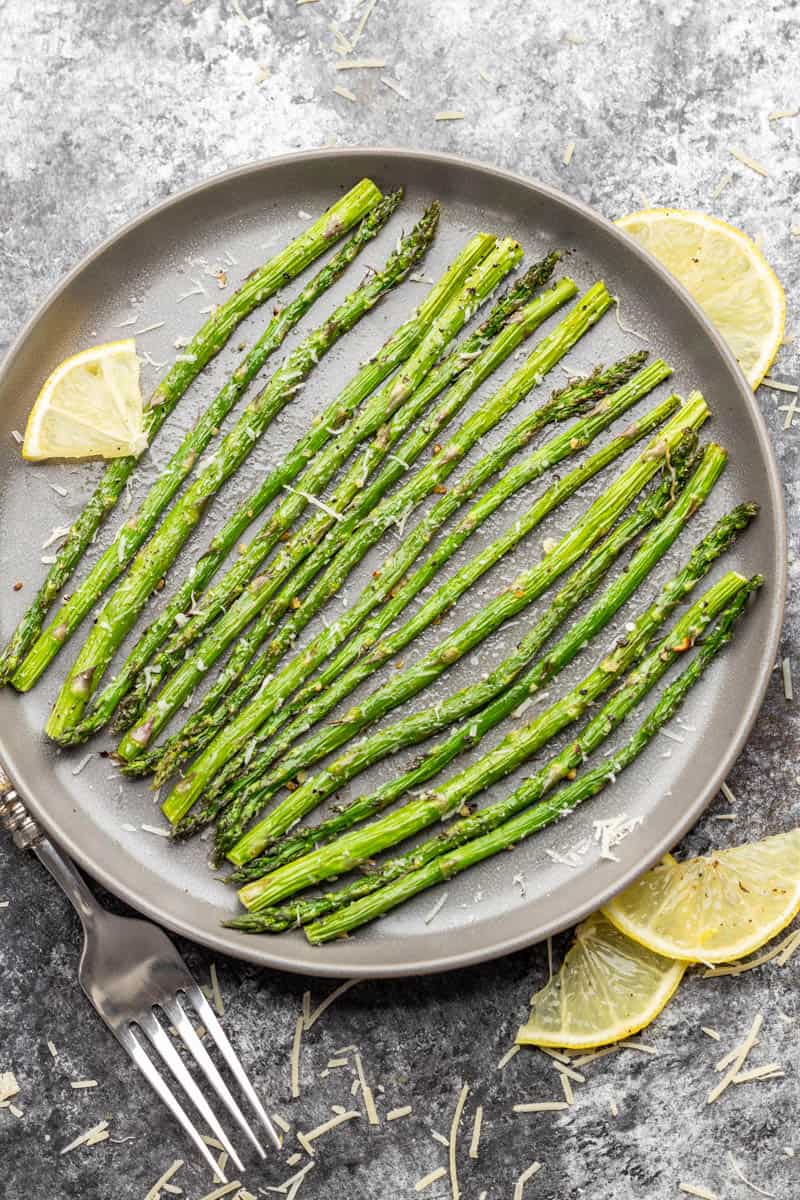 Storage and Reheating Instructions
Leftover air fryer asparagus can be stored in an airtight container in the refrigerator for up to 3 days. To reheat, simply place the asparagus in the air fryer for a few minutes until it is warm and crispy. Alternatively, you can reheat the asparagus in the oven or on the stovetop.
If you like this recipe, you may be interested in these other delicious air fryer recipes: