Say goodbye to boring weeknight dinners and hello to this delicious and easy Air Fryer Chicken Parmesan recipe. Perfectly crispy chicken, melted cheese, and tangy marinara sauce – all in just 15 minutes! Get ready to satisfy your Italian cravings in a snap.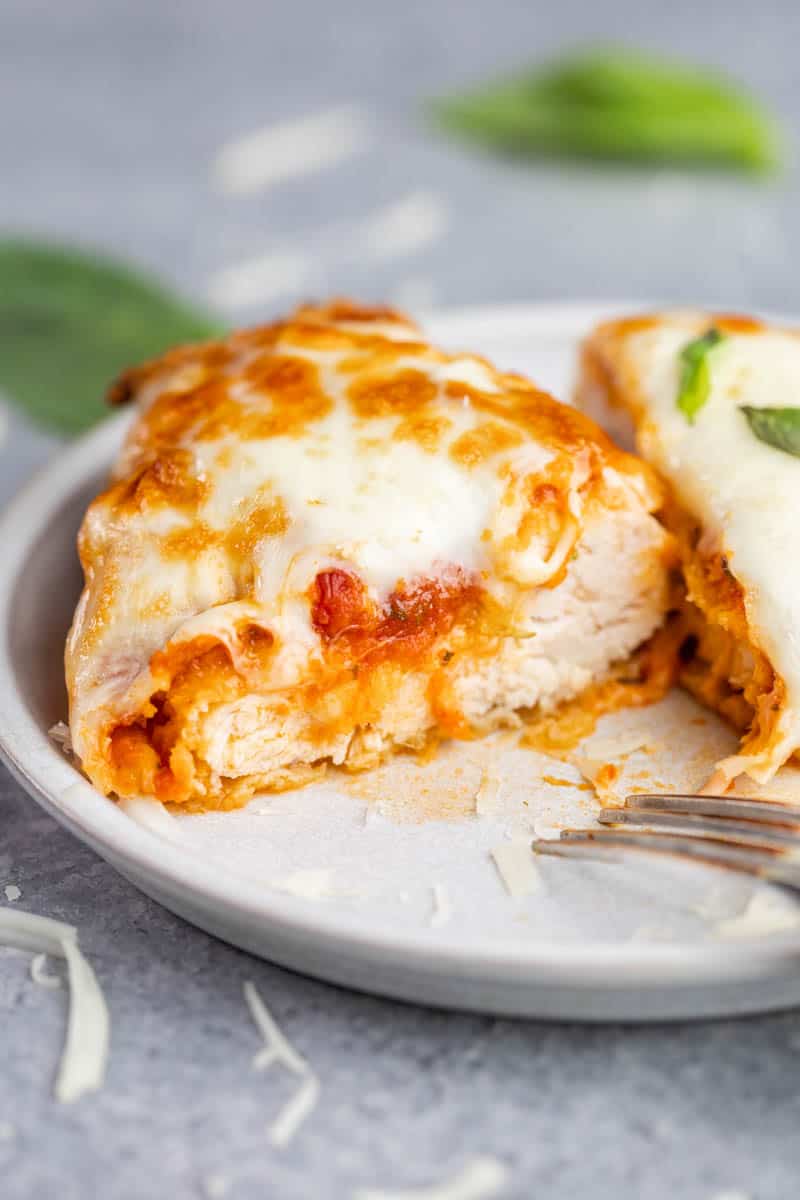 Welcome to the world of Air Fryer Chicken Parmesan – a dish that promises to satisfy all your cravings for a comforting Italian meal. This recipe is a perfect blend of crispy, juicy, and savory flavors. The crispy chicken cutlets, combined with the melted cheese and tangy marinara sauce, create a perfect balance of texture and flavor in every bite. And the best part? You can have this delicious meal on your table in just 15 minutes! Whether you're a busy parent, a student, or someone who just loves quick and delicious meals, this recipe is for you. So, get ready to experience the perfect combination of crunchy and juicy, savory and tangy, all in one amazing dish.
Traditional vs. Air Fryer Chicken Parmesan
Chicken Parmesan, also known as Chicken Parmigiana, is a classic Italian dish that dates back to the late 19th century. Traditionally, it is made by breading and frying chicken cutlets, topping them with marinara sauce and mozzarella cheese, and then baking them in the oven. This Air Fryer Chicken Parmesan recipe, on the other hand, uses an air fryer to achieve a crispy exterior, making it a quicker and healthier alternative to the traditional recipe. Despite the difference in cooking method, this recipe still captures the classic flavors of Chicken Parmesan, with its tender chicken, tangy marinara sauce, and gooey melted cheese.
Egg Substitutions
If you're looking to make this recipe egg-free, there are a few simple substitutions you can make. Instead of eggs, you can use either heavy cream or melted butter as a coating for the chicken. To use heavy cream, simply dip the chicken into the cream, then roll it in the breadcrumb mixture. If using melted butter, brush the chicken with melted butter, then roll it in the breadcrumb mixture. Both heavy cream and melted butter will help the breadcrumb mixture stick to the chicken and create a crispy exterior, just like the eggs would.
Breadcrumbs
In this recipe, we use both Italian-style breadcrumbs and panko breadcrumbs. Italian-style breadcrumbs are seasoned with herbs and spices and have a finer texture, while panko breadcrumbs are coarser and lighter in color. Using both types of breadcrumbs in this recipe gives the chicken a crispy exterior and added flavor.
If you need to use gluten-free breadcrumbs, you should be able to find both Italian-style and Panko gluten-free breadcrumbs at your local grocery or health food store. Of course, if you can only find one or the other, that works as well.
Can I use dried basil?
For the best flavor, we recommend using fresh basil in this recipe. If you don't have fresh basil, you can substitute with 4 teaspoons of dried basil in this recipe.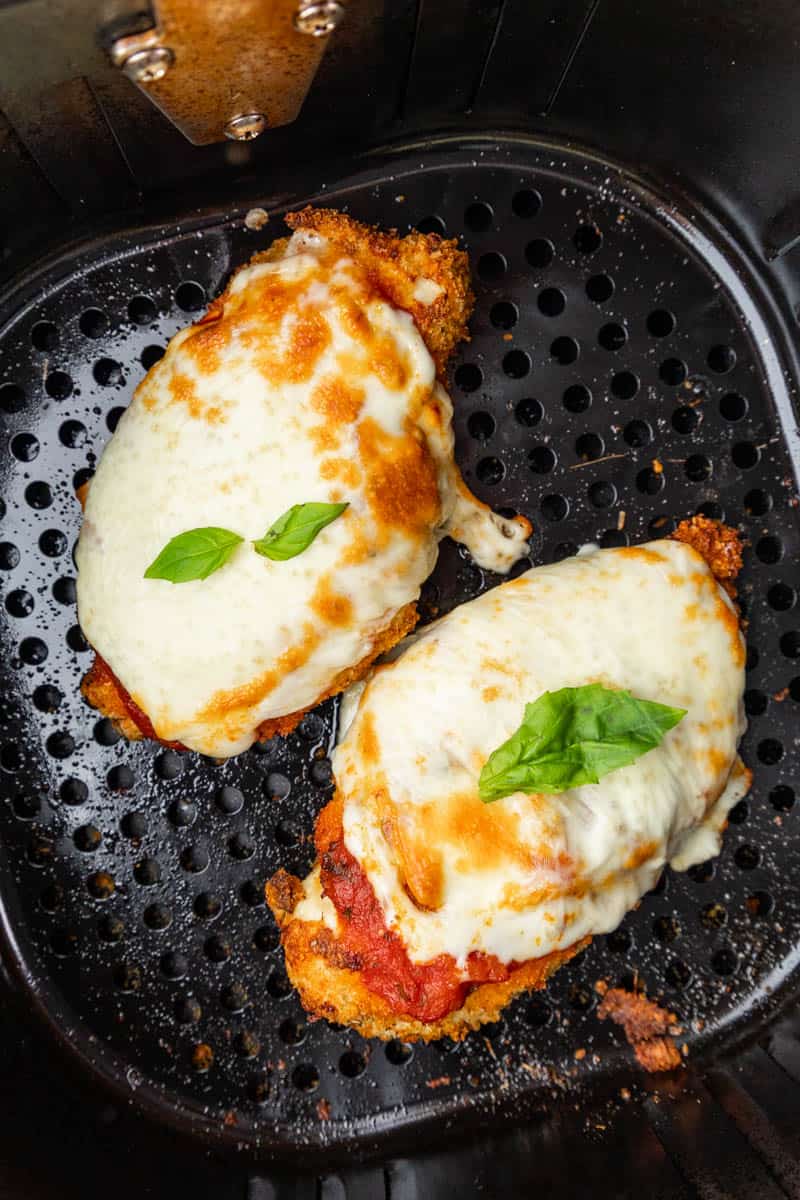 Storage & Reheating Instructions
Store any leftovers in an airtight container in the refrigerator for up to 3 days. Reheating is quick and easy, and there are a few options to choose from:
To reheat in the air fryer, simply place the chicken in the air fryer basket and air fry for 3-5 minutes, or until the chicken is heated through and the cheese is melted.
To reheat in the oven, preheat your oven to 350°F and cook for 10-15 minutes, or until the chicken is heated through and the cheese is melted.
To reheat in the microwave, place your leftovers in a microwave safe dish and heat in 30-second increments until warmed through. Keep in mind that the microwave may not result in the same crispy exterior as the air fryer or oven.
If you like this recipe, you may be interested in these other delicious Italian-inspired recipes: