Air Fryer Fried Chicken is crispy, tender, juicy, and oh so flavorful. You'll wonder why you ever deep fried! Brining instructions included to solidify your pro chef status!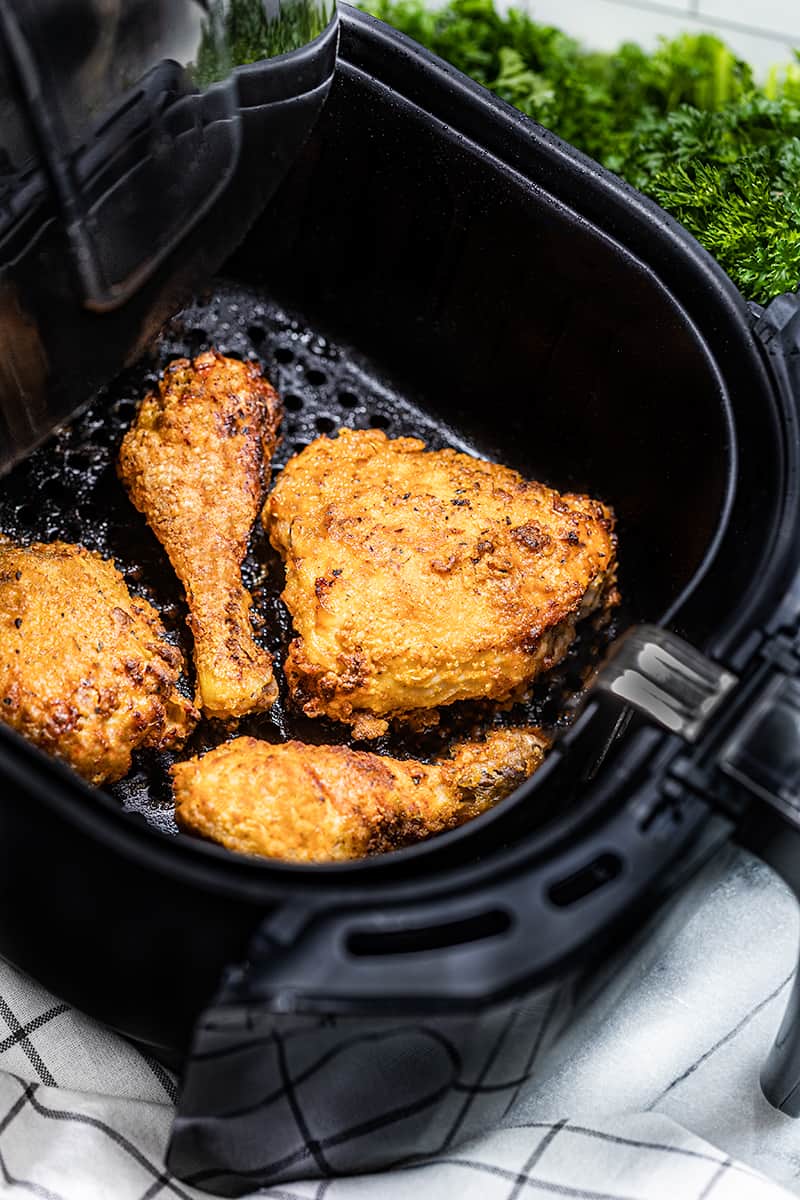 We couldn't give up fried chicken. Pork chops? Sure. Certain veggies? Absolutely. But fried chicken, NEVER. That crispy skin and juicy meat gets us every time. The only thing we don't love about fried chicken is cooking over that popping oil. No matter how careful we are, wearing an apron or not, we somehow always get oil stained clothing. It seriously makes us think twice before considering frying, but we love fried chicken, leaving us in quite the pickle. Air frying chicken has been a game changer. We no longer second guess if we really want to go through the work of frying, and we never feel guilty, no matter how often we have this for dinner! Seriously everyone, you need this recipe in your life.
Brining:
Brining is entirely optional, but you'll be glad you did. This flavor is amazing!
Chicken Options:
Bone-in or boneless? Skin on or skinless? We know there are a lot of choices here. Skin on and bone-in chicken always has more flavor, and we highly recommend it. You can always use boneless chicken, but you do need skin on. This is a difficult combination to find, but if you want to go boneless you can buy regular bone-in chicken thighs and then cut out the bone yourself. All you need is a good pair of kitchen shears!
Can I use different cuts of chicken?
You absolutely can! We love to stick to drumsticks and thighs, but you can always air fry chicken breasts and wings if you prefer.
Stovetop Frying?
If you are looking for a traditional method to make fried chicken, we've got you covered!
Why is there hot sauce in Air Fryer Fried Chicken?
This may seem like an odd ingredient in fried chicken, but trust us, you need to add it. It doesn't add any heat, but it does take this fried chicken flavor over the top!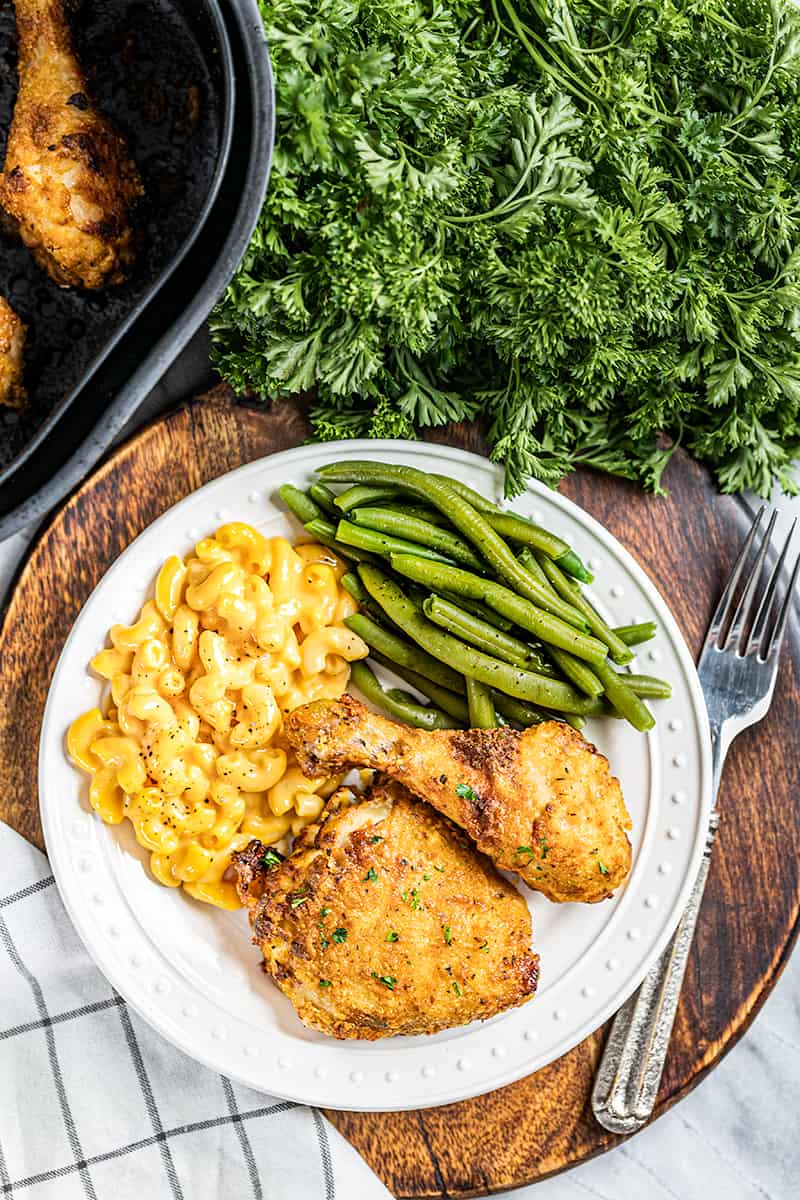 Storage and Reheating Instructions:
Store any leftovers in an airtight container in the refrigerator for up to 4 days. Reheat in an oven preheated to 300 degrees Fahrenheit until warmed through.
If you like this recipe, you may be interested in these other delicious and easy chicken recipes: