Restaurant Style Arugula Salad is the perfect fresh and light side dish for any meal. This super simple salad is used in restaurants all over the world.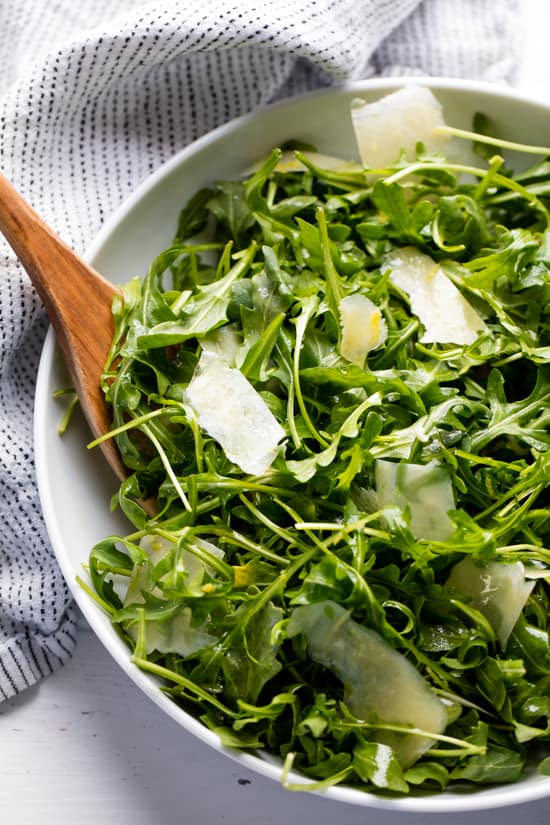 This wonderfully simple salad is a popular accompaniment to dishes served in restaurants around the world. Arugula salad is particularly popular in Italian cuisine. It has a light, lemon vinaigrette to dress it. Don't let the simplicity fool you. This salad is still full of flavor, yet subtle enough to accompany a wide variety of dishes. No wonder it is so popular in restaurants!
What is arugula?
Arugula is an aromatic salad green. People describe the taste as being someone peppery. Because it has such a bold flavor it is sometimes used as an herb. It makes for a wonderful salad green for a simple salad because it has a lot of flavor all by itself.
Does arugula go by any other names?
Arugula may also be called rocket, roquette, rugula, or rucola.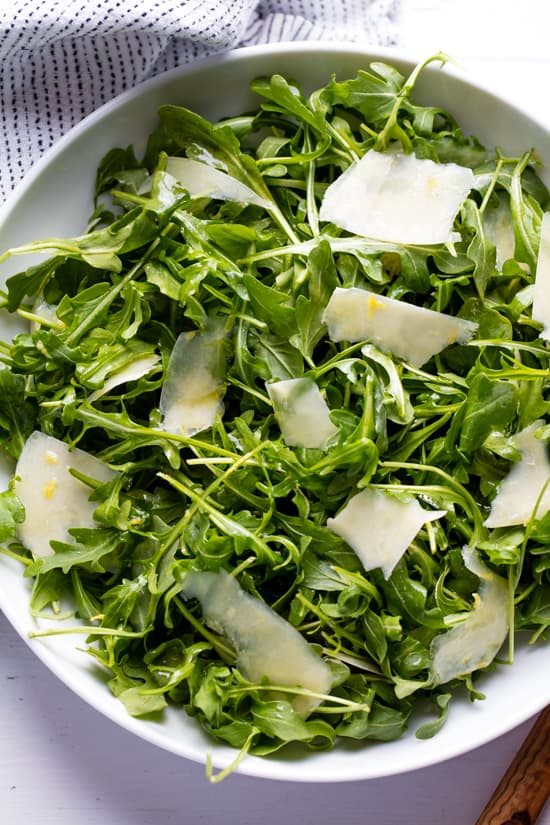 What is a good substitute for arugula?
If you don't have access to fresh arugula, you can also use other strongly flavored greens like watercress, dandelion greens, or radicchio.
Can arugula be cooked?
Yes! For a softer salad you can briefly and lightly cook the arugula until it just starts to wilt. Like spinach, you can also cook arugula down even further for a completely different arugula experience.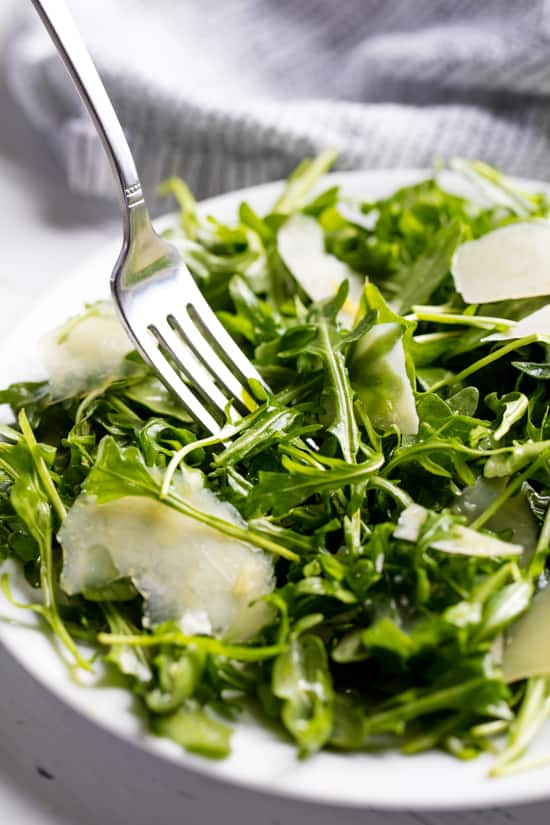 FUN FACT: Arugula is actually classified as a cruciferous vegetable, rather than a leafy green putting it in the same category as broccoli, cabbage, and bok choy.
Can you add additional toppings to this salad?
Because arugula is such an herbaceous and flavorful green by itself, it can remain the star of the show in a simple salad without many toppings. You can certainly add more toppings to this salad like red onions, tomatoes, or even a feta or goat cheese. Adding in other bold flavors will simply be a bolder salad, rather the simple light side dish as written.
This salad would pair well with the following restaurant quality recipes: