Healthy Air Fryer Salmon is a quick and easy salmon recipe, perfect for those busy weeknights. Ready in under 15 minutes, this flavorful and moist salmon is sure to be a crowd pleaser!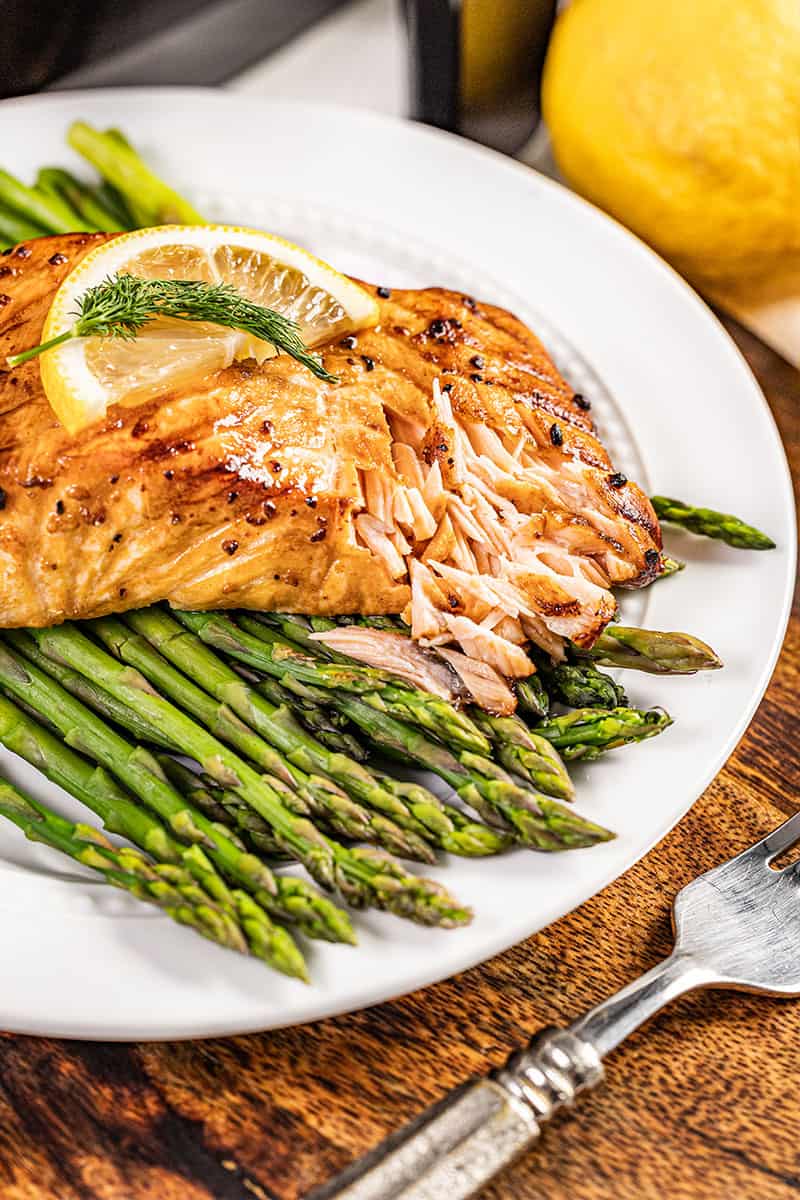 If you're anything like us, you may not immediately consider the air fryer as the best method to cook fish. We traditionally have loved grilling and baking salmon, but never even thought about trying out the air fryer. We are so glad we eventually did, because this really is the easiest and most delicious salmon recipe. Pair it with your favorite veggie, mashed potatoes, or even some French bread for a complete meal that everyone will love! Don't believe us? Just wait until you try it. You're going to love it!
Skin vs. Skinless:
You really can use either salmon with the skin on or already removed. It is a matter of personal preference and entirely up to you.
Can I use frozen salmon filets?
Yes, you absolutely can! Simply add a couple of minutes onto the cooking time to ensure it is cooked thoroughly, and as always, check the internal temperature with an instant read thermometer.
Salmon Filet Tip:
To ensure your salmon are all ready at the same time and evenly cooked, you want to make sure your fillets are all the same size.
Air Fryer Tip:
Make sure to not overcrowd the air fryer basket. You need a bit of airflow around all of your filets to ensure a slightly crisp exterior. Bonus: it will also make your filets cook faster!
How do I know when it's finished cooking?
Salmon needs to be cooked to an internal temperature of 145 degrees Fahrenheit. It should flake easily with a fork when ready. Use an instant read thermometer for 100% accuracy.
Serving Suggestions for Healthy Air Fryer Salmon:
We love to serve this with our favorite roasted veggies on the side, some mashed potatoes, and especially homemade bread! Serve this up with your favorite quick and easy side dishes.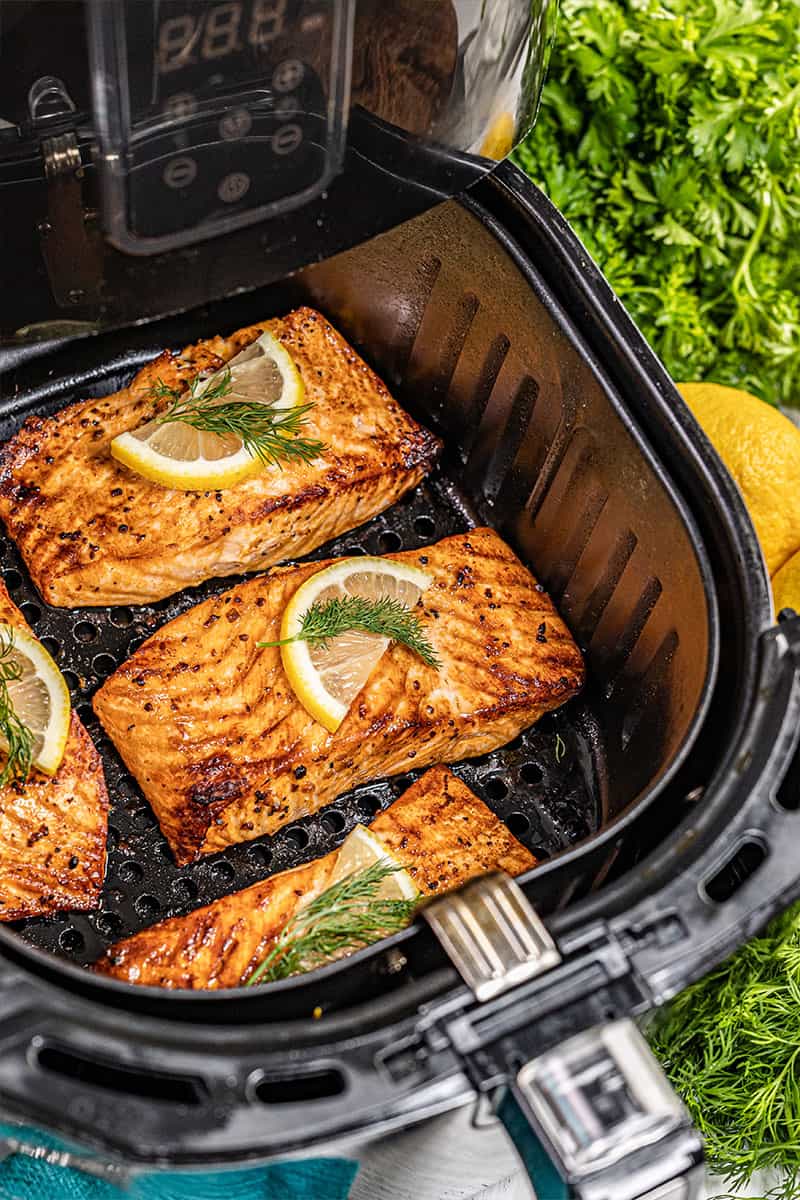 Storage and Reheating Instructions:
Air fryer salmon is best eaten fresh. You can store leftovers in an airtight container in the refrigerator for up to 3 days. Reheat in an oven preheated to 350 degrees Fahrenheit until warmed through.
If you like this recipe, you may be interested in these other delicious salmon recipes: