The Best Salmon Marinade requires just a handful of ingredients to bring out the best flavor in your salmon. It's the best marinade for salmon whether you are making grilled salmon or oven baked.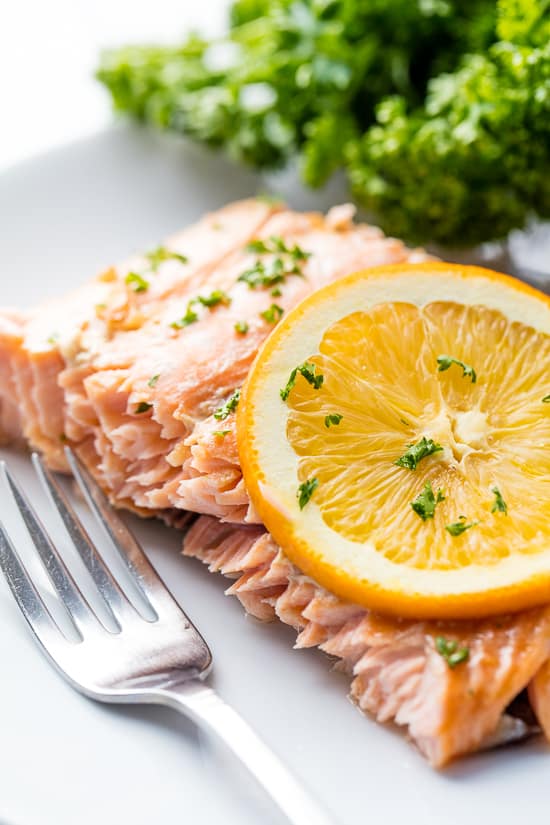 This salmon marinade can be used with the two most common cooking methods for salmon: baking and grilling. Baking is a super easy method for cooking salmon that locks in flavor and helps cook salmon evenly. Grilling adds a lot of additional flavor to salmon which is a natural benefit of cooking over an open flame.
How to Cook Salmon
Salmon is a forgiving fish that is easy to cook. Salmon is most commonly baked or grilled. Salmon can be purchased in an entire filet, or in portions. Both can easily be baked or grilled.
How to Bake Salmon
Preheat your oven to 375 degrees Fahrenheit. Season your salmon with desired seasonings. Wrap in aluminum foil. Place on a baking sheet and bake in the oven for 15 to 20 minutes, or until salmon easily flakes with a fork. The aluminum foil will trap in steam and help cook your fish evenly.
How to Grill Salmon
To grill salmon, preheat an outdoor grill to approximately 400 degrees. Place your salmon onto aluminum foil or a pre-soaked cedar grilling plank. Close the grill, and cook for 12 to 15 minutes, or until fish easily flakes with a fork.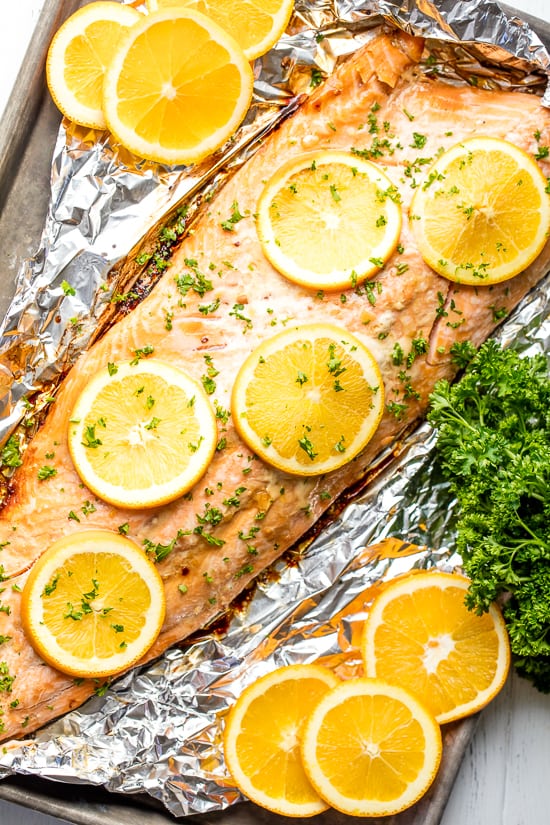 This marinade is an orange-honey-ginger based sauce. Each ingredient is important and offers something different to create the best tasting salmon. Soy provides seasoning on our fish rather than salt. Salmon always needs an acid, and orange is the perfect complimenting flavor. The honey works to balance out the acidity. Garlic and ginger add a complexity of flavor, with a touch of red pepper flakes for a little bit of heat. It's the best salmon marinade for perfect salmon every time.
You may also be interested in some of my other salmon recipes including my Easy 5 Ingredient Baked Salmon that uses garlic, lemon, and dill for a class baked salmon recipe.
Watch the video below where Rachel will walk you through every step of this recipe. Sometimes it helps to have a visual, and we've always got you covered with our cooking show. You can find the complete collection of recipes on YouTube, Facebook Watch, or our Facebook Page, or right here on our website with their corresponding recipes.