This Healthy Baked Chili Lime Salmon requires just 4 ingredients and 15 minutes to make. It's super healthy, and super flavorful. You can't beat this kind of easy dinner recipe!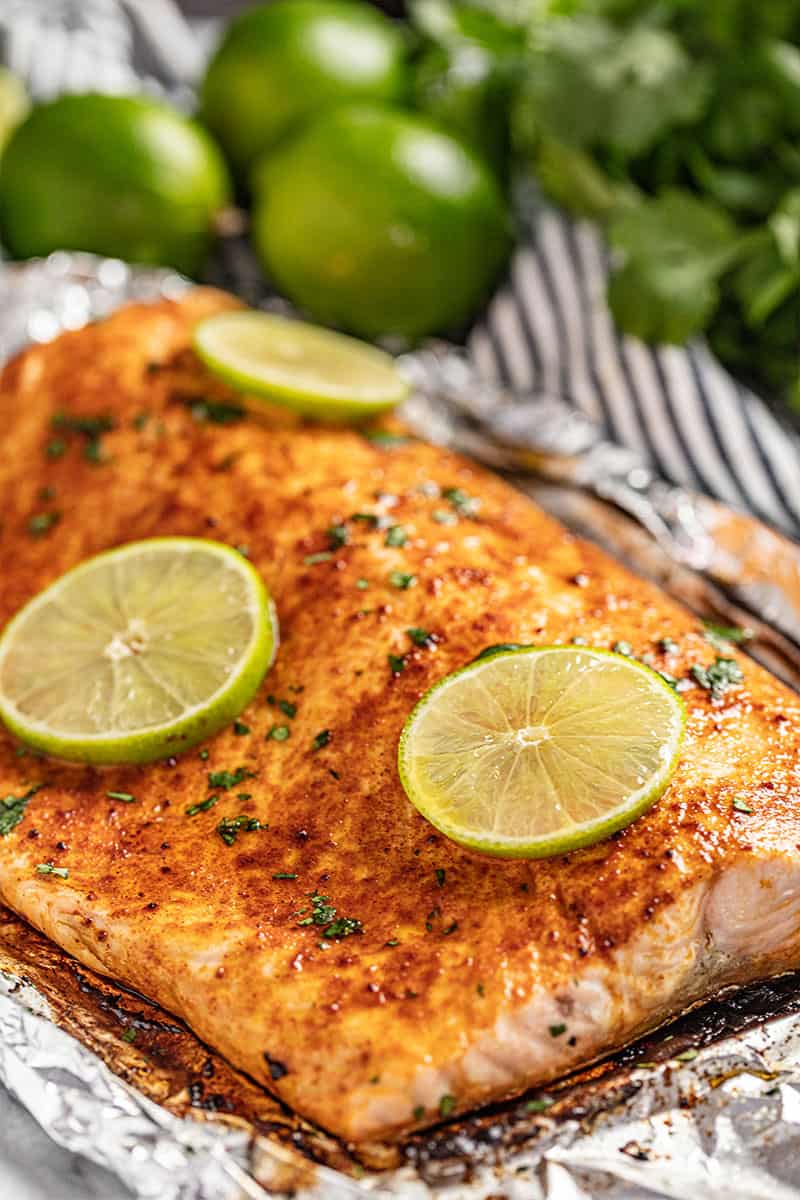 This salmon recipe is super simple and easy and makes for a quick and delicious week night meal. We know, not everyone loves fish. No need to worry, because between the freshly squeezed lime juice and chili powder, this salmon recipe packs so much flavor. Even our kids have learned to love it, and often choose fish for their special birthday dinners.
Fish contains a ton of omega 3 fatty acids, and is a fantastic healthy addition to your diet, so we do our best to add one fish recipe to our meal plan each week. Once you whip up a salad, vegetable side dish, and your favorite carb, you've got yourself one healthy, well balanced, and totally delicious meal. Only 15 minutes to a delicious, healthy meal? Whoa, that feels like a miracle.
Can I make this with any other type of fish?

Yes! This recipe is a really delicious way to prepare many different types of fish. Yellowtail, mackerel, mahi mahi, trout, and stripped bass are similar to salmon and would make a good substitution.

What should I serve on the side?

There are so many great options! Green beans are always a great idea, as well as mashed potatoes and dinner rolls! Roasted broccoli is also always a good option. 

What temperature does Salmon need to be cooked to?

The USDA recommends that fish needs to be cooked to an internal temperature of 145 degrees F. However, some say that salmon is overdone at this point. For a medium to medium-well cook on your salmon, remove the salmon from the skillet when it reaches 125-130 degrees F and let it rest for 5 minutes.

Tips for Buying Salmon

 

Ask to smell your salmon before purchasing when purchasing salmon from a fish counter or fish market. The salmon shouldn't have a fishy smell. A fishy ocean-like smell indicates that the salmon is not fresh and may have been sitting there for a while. Fish should always smell clean and fresh. Generally, you want to cook it the same day. If using frozen fish, consume the fish as soon as possible after it thaws for maximum freshness and minimum fishiness.

Storage and Reheating Instructions:

We really don't love to reheat fish. It never tastes quite as good or stays moist enough for our taste. However, if you find that you have leftovers and need to reheat, we recommend that you do it low and slow in the oven. Reheat your salmon in an oven preheated to 275 degrees Fahrenheit until warmed through, approximately 15 minutes.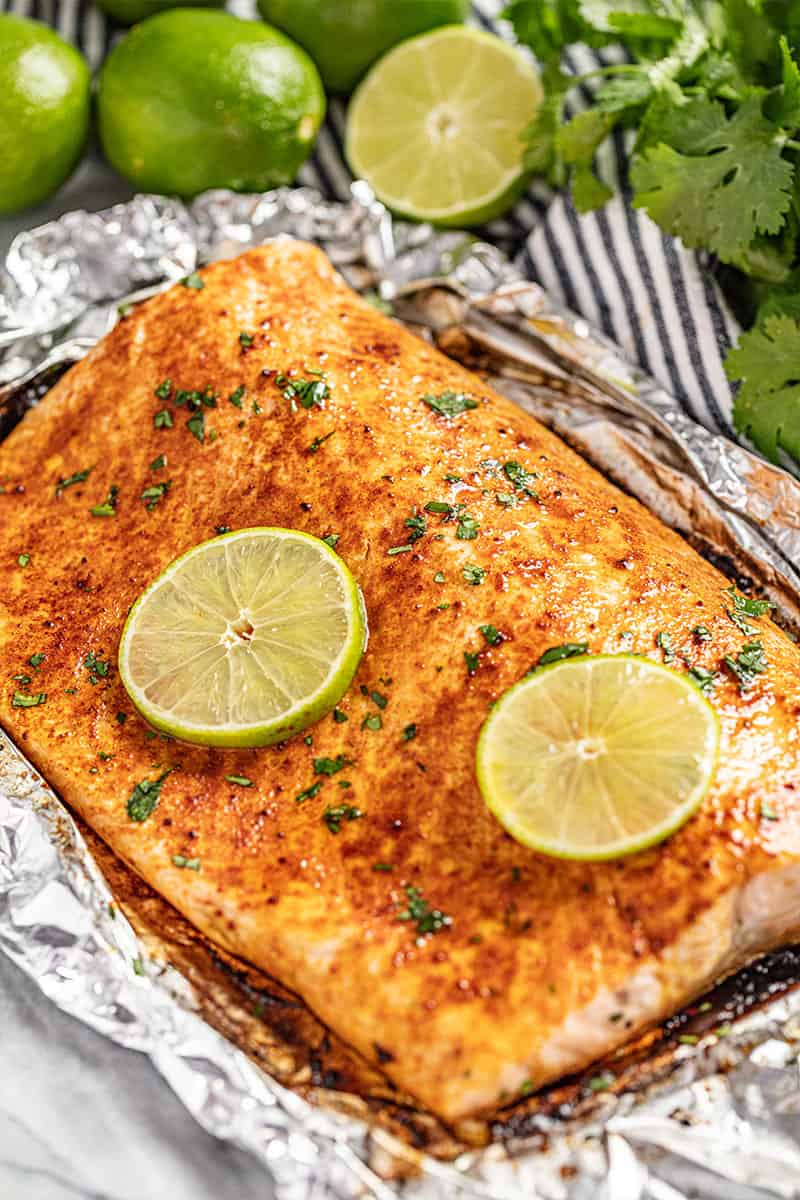 If you like this recipe, you may be interested in these other delicious fish recipes:
Watch the video below where Rachel will walk you through every step of this recipe. Sometimes it helps to have a visual, and we've always got you covered with our cooking show. You can find the complete collection of recipes on YouTube, Facebook Watch, or our Facebook Page, or right here on our website with their corresponding recipes.