This Healthy Baked Chili Lime Salmon requires just 4 ingredients and 15 minutes to make. It's super healthy, and super flavorful. You can't beat this kind of easy recipe!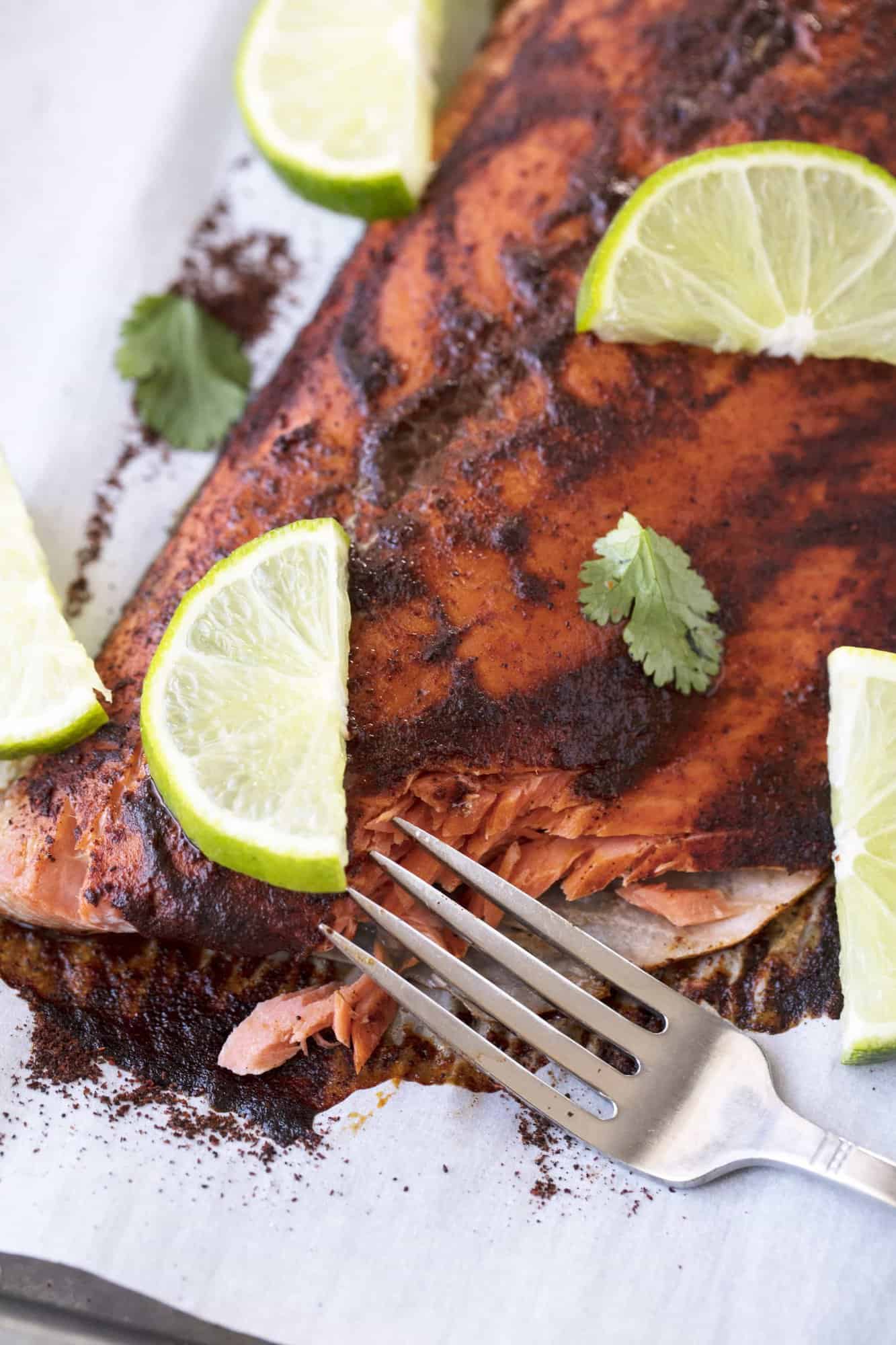 This salmon recipe is super simple and easy and makes for a quick week night meal. No excuses! You can whip up a salad or another veggie for the side dish while it bakes. 15 minutes to a delicious healthy meal! Sometimes that feels like a miracle!

Fish is a great way to eat healthier. It's super easy to pan sear fish for a quick dinner. I'm a huge fan. I thought I didn't like fish, but I was just eating the wrong kinds. I have tons of amazing fish recipes on my site. We prefer eating fish at least once a week. Even our kids have learned to love it. My children often choose fish for their special birthday dinners and have been doing so since they were pre-school aged. My son almost always chooses swordfish. And fish tacos are a huge family favorite in our household. I've even got a healthy fish taco recipe for you.
Four ingredients are all that are required for this easy, healthy dinner. You can be fancy and add a fifth ingredient if you'd like as a garnish, but really, it's all about the main four.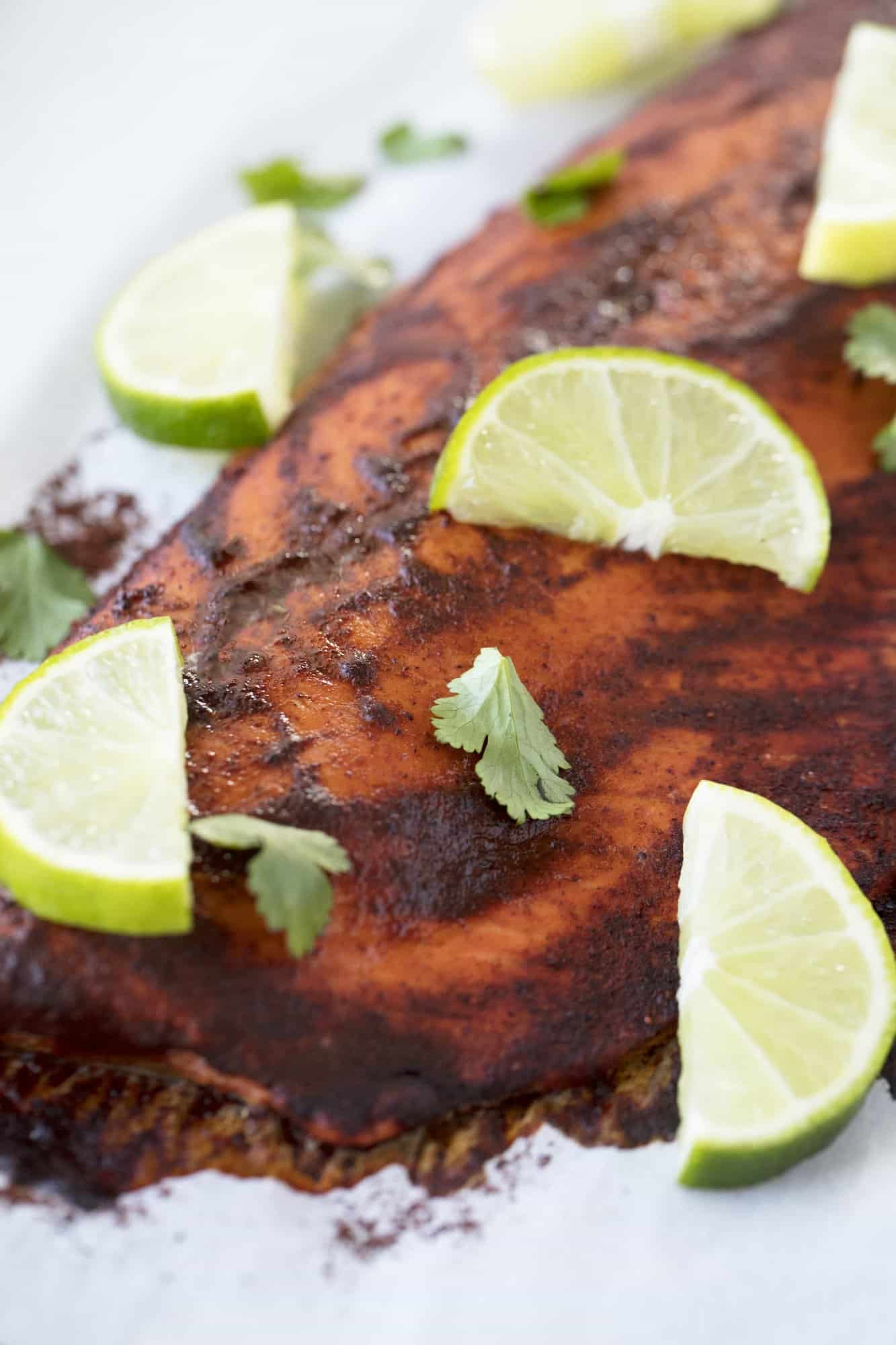 Watch the video for special tips and tricks for this recipe. I also talk about chili powder and which ones work best in this recipe. There's a lot to chili powder you may not know!