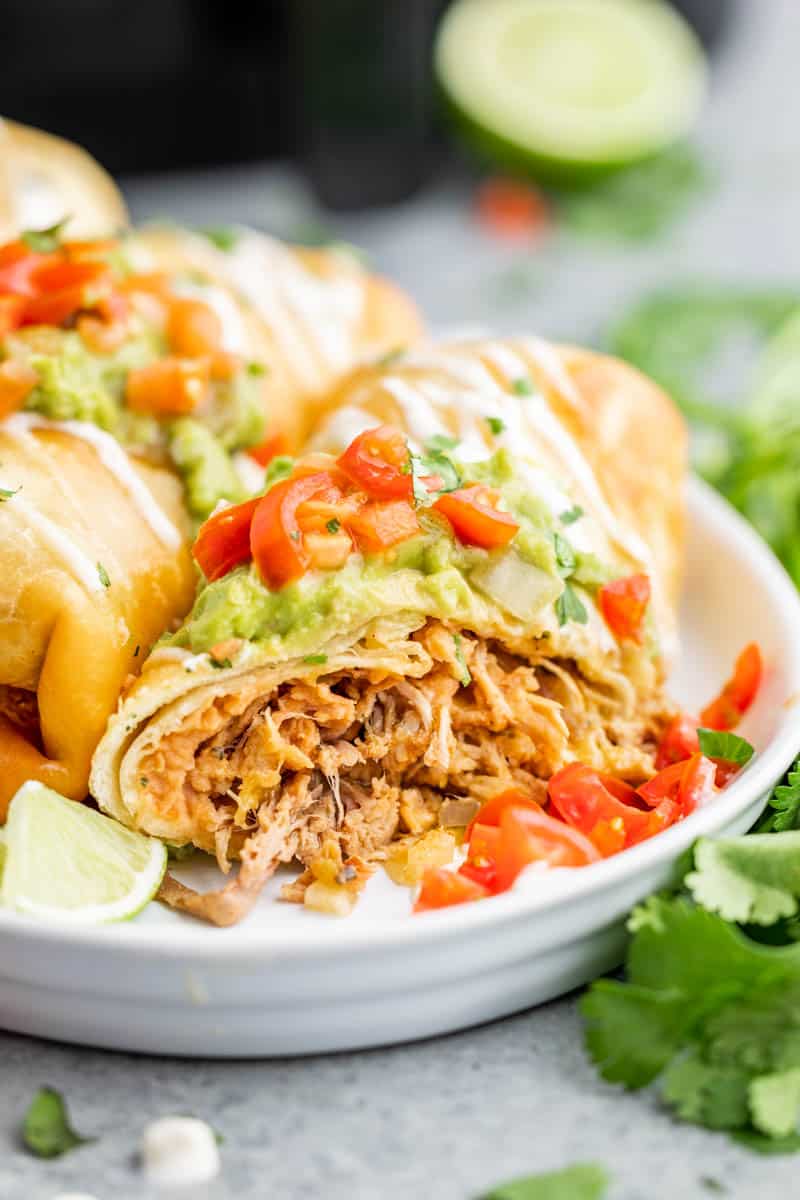 Crispy, flavorful, and easy to make, these air fryer chimichangas are the perfect addition to your dinner menu. Bring the authentic taste of a Mexican-American classic right to your kitchen!
Treat yourself to the irresistible taste of chimichangas! Air fryer chimichangas provide an alternative to the traditional deep-fried version, while still delivering a satisfying crunch and flavorful filling. You'll love the combination of tender meat, savory refried beans, and gooey cheese wrapped in a crispy tortilla. This recipe is versatile and perfect for both casual family dinners and festive gatherings, offering a customizable, delightful experience everyone will enjoy.
Chimichangas: A Brief History
Chimichangas, a deep-fried burrito, are thought to have originated in the southwestern United States, heavily influenced by Mexican cuisine. The dish's history is often attributed to either Arizona or Texas, where Mexican-American culinary traditions blend and create unique flavors. Chimichangas are now a popular dish in Mexican-American restaurants and have become a beloved comfort food for many.
Can I make these chimichangas dairy-free?
Absolutely. Replace the cheddar cheese with a plant-based cheese alternative or omit the cheese entirely.
Can I use corn tortillas instead of flour tortillas?
Corn tortillas can be used, but they may be more prone to cracking. To avoid this, warm the corn tortillas before filling and rolling.
Serving Suggestions
Serve your air fryer chimichangas with a side of Spanish rice, black beans, or a fresh salad. Top with guacamole, sour cream, or your favorite salsa for added flavor and texture.
Tips for Success
Make sure to warm the tortillas before filling and rolling to prevent cracking.
Don't overfill the tortillas, as this can cause them to burst open during cooking.
Use a toothpick to secure the tortilla if it's having trouble staying rolled.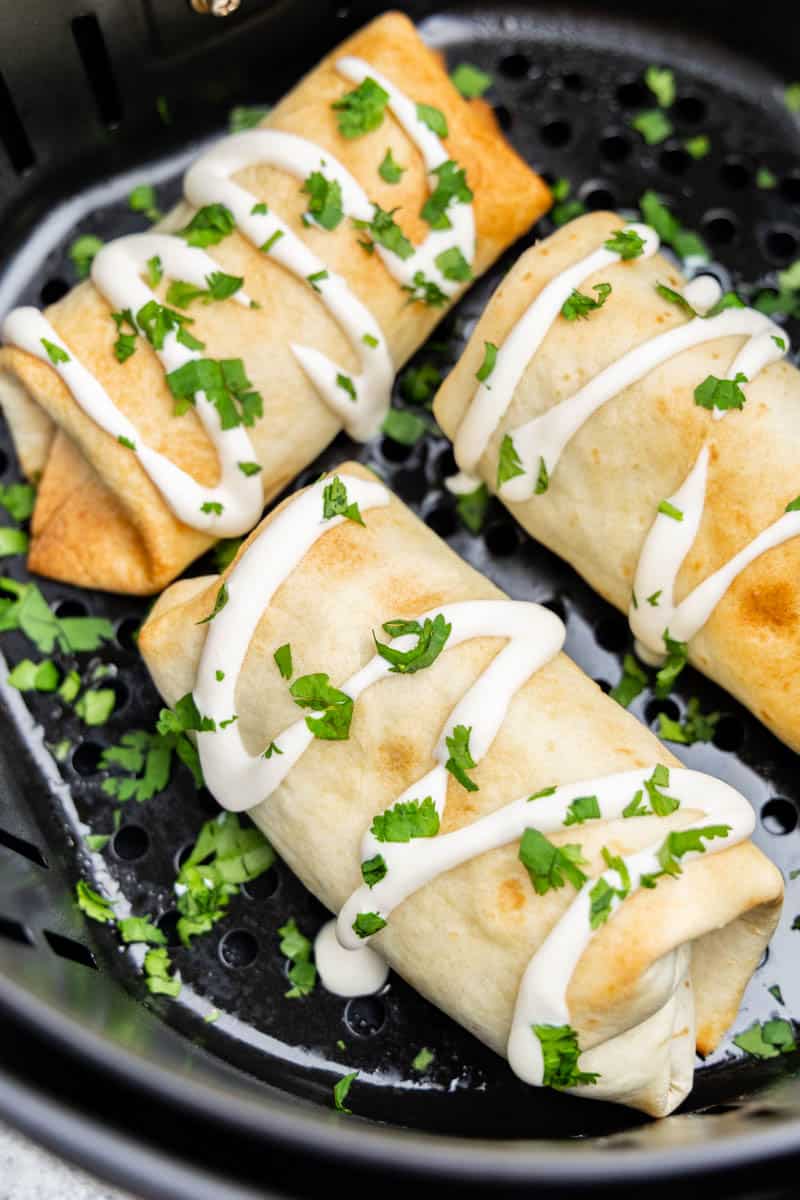 Storage & Reheating Instructions
Store any leftover chimichangas in an airtight container in the refrigerator for up to 3 days. To reheat, place the chimichangas in the air fryer at 350°F for 3-4 minutes, or until heated through.
If you like this recipe, you may be interested in these other delicious air fryer recipes: