Cheesy rice pilaf is a yummy side that goes with everything! Toasted rice is cooked in chicken broth, then Parmesan cheese is melted in to create a dish that is sure to please.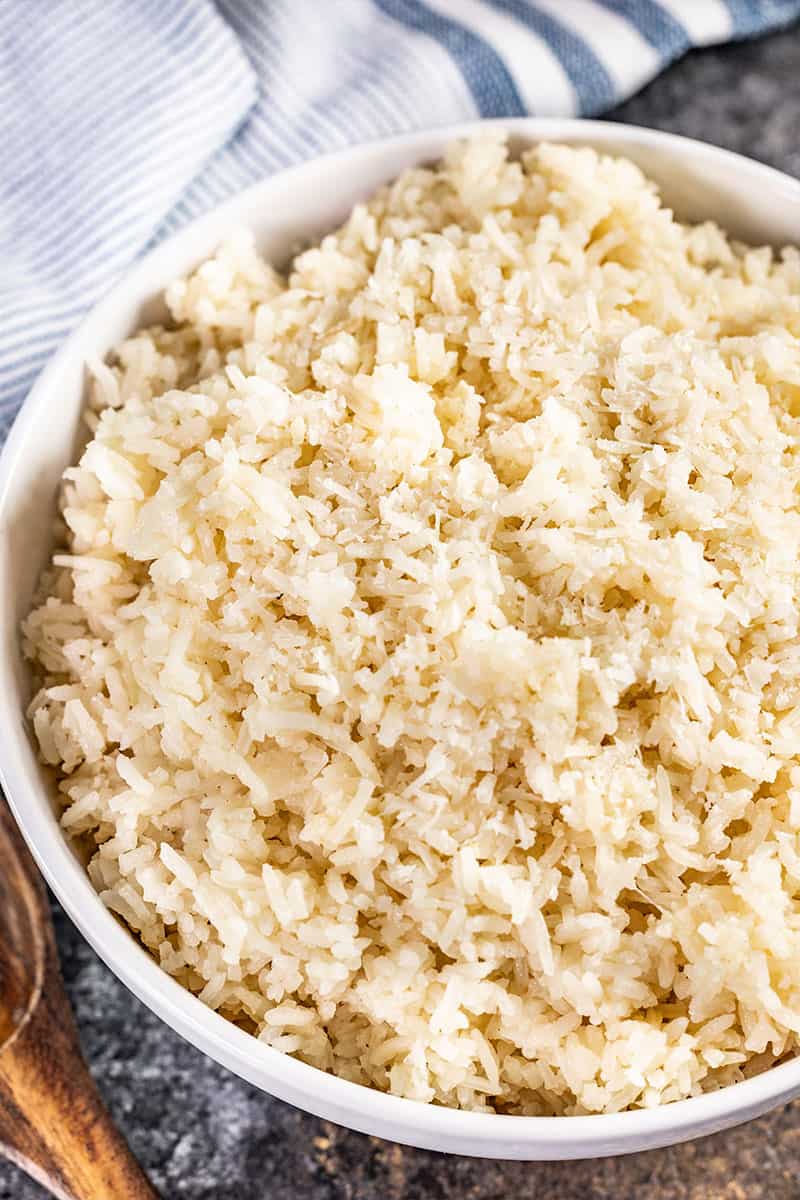 Rice pilaf is one of those dishes that is so satisfying it's hard to believe how easy it is to make! Here at the Stay at Home Chef house, we lovingly refer to it as simply cheesy rice. It's easy to make and totally delicious. Everyone gobbles it up and always asks for seconds. It's a side dish that goes with almost every recipe. Chicken? Yup! Fish? Definitely! Burgers? Sure! It really goes well with almost anything. And since it's easy to make, it ends up on the dinner table quite often. One of the best parts about this cheesy dish is that you'll only need a handful of pantry ingredients (plus butter and Parmesan) to make it. Two cups of rice may seem like a lot, but we almost always end up scraping the pan to get every last bit of goodness. When was the last time you did that with rice? Give it a try — you won't be able to resist!
What Makes A Pilaf A Pilaf?
There are many different ways to prepare rice, and pilaf-style is just one of them. So, what sets it apart? The cooking method! Pilaf is prepared by cooking the rice in a type of broth, typically chicken or vegetable, instead of plain old water. Other ingredients like spices, butter, and cheese are typically added as well.
How Do You Melt Cheese in Rice?
It's all about the timing! It is best to add the cheese to this dish just before serving. If you don't, you could end up with burnt results that get stuck to the pan. Once your rice has cooked in the broth, remove it from heat. Add your Parmesan, stir, and serve with your main dish of choice!
Vegetarian Options
You can easily make this recipe vegetarian-friendly! Simply replace the chicken broth with vegetable. If you're vegan, you can also use plant-based butter and cheese — nutritional yeast is a popular substitute for Parmesan. There are so many options out there today!
Rice Options
You can technically use any type of rice for cheesy rice pilaf, but we like long-grain white rice the best. Opt for:
Basmati
Jasmine
American white rice (flavorless)
Basmati and jasmine rice do feature a slight nutty or herbal flavor, but you can't really taste it once you add in the butter and Parmesan cheese.
Troubleshooting: Why Is My Rice Pilaf Mushy?
It's important to follow the instructions for this recipe very closely, or you could end up with mushy rice! While cheesy and mushy rice isn't the worst thing in the world, no one likes super gluey results. You'll likely end up with mushy rice if you use too much broth or if you don't pay close attention to the cooking time. Make sure to use the correct quantities of rice and broth and follow the cooking instructions as written.
Serving Suggestions
One thing that we love about this side dish is that it can be paired with almost anything! Here are some of our favorite dishes to serve it with:
…to give you a few ideas!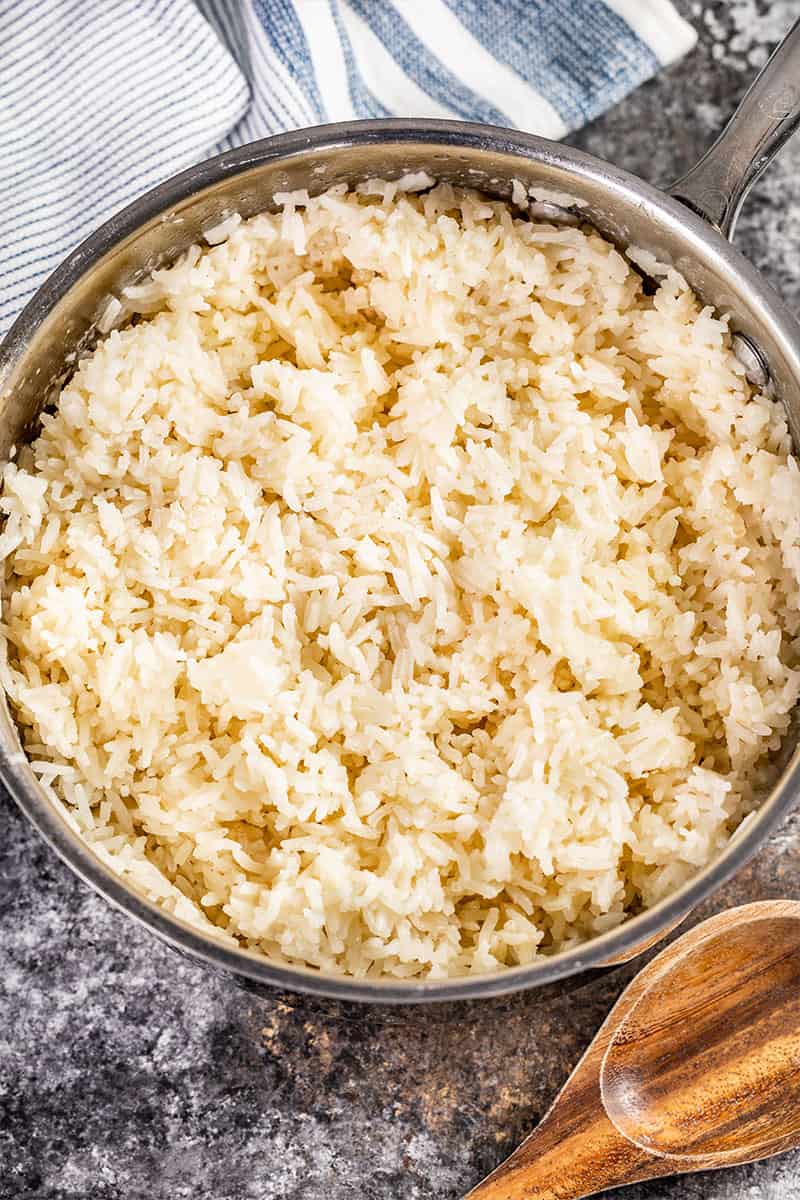 Storage and Reheating Instructions
If you have any leftovers, you can place them in an airtight container in the fridge where they will keep for three to four days. To reheat, place rice pilaf in the microwave and heat at 30-second increments until warmed through.
Freezing Instructions
You can freeze rice pilaf! Make sure to let it cool completely and skip out on adding the cheese for now. Place your dish in an airtight container and store it in the freezer where it will keep for up to 3 months. Make sure to let it thaw in the fridge overnight before reheating. Transfer to a pan with a bit of olive oil or butter and heat over medium until warmed through. You can also add a bit of broth or water if you find that your rice is too dry. Once it's hot, add in your Parmesan, and enjoy!
If you like this recipe, you may be interested in these other delicious rice recipes: