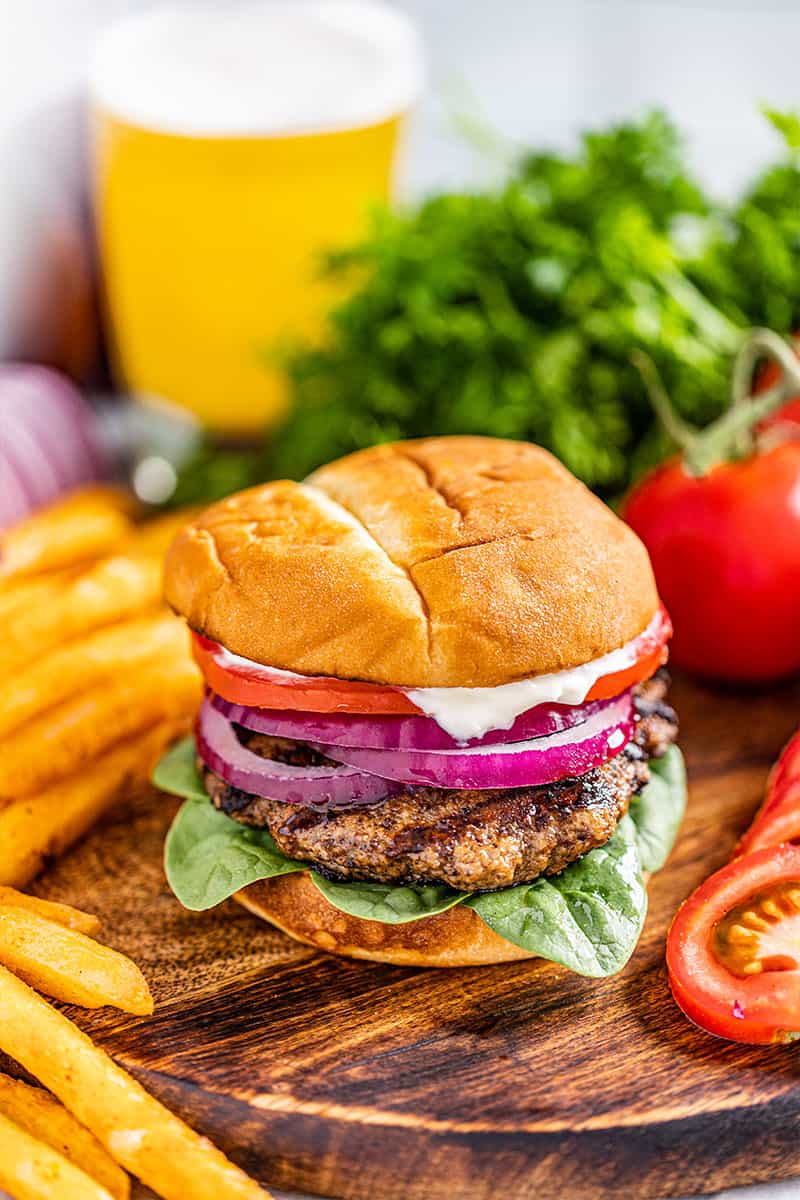 The Best Ever Turkey Burger takes just 15 minutes and a few secrets to get the most perfect, juicy turkey burger either on the stovetop or on the grill.
Whether you are trying to avoid red meat, or you simply want a lighter option at your backyard barbecue, turkey burgers are a great option. We always keep ground turkey in our freezer all summer long just to get out of the same old hamburger rut that seems to happen every year. It is an extremely lean and healthy meat, but also can be full of flavor when cooked properly. Have no fear, The Stay At Home Chef is here to help you prepare the best, juiciest turkey burger ever!
How to keep a turkey burger juicy
Adding a healthy fat to the meat is the key to keeping your burger nice and juicy. You can use olive oil as listed, or try another healthy fat like avocado oil.
Alternatively, you can sauté half a chopped onion and mix that in with the meat. The onion will help keep the burger moist. This is a great option if you don't want to add in the added fat, but we highly recommend the olive oil. It makes for such a great burger!
Can I make The Best Ever Turkey Burger into a cheeseburger?
Of course! Simply add the cheese directly to the ground turkey. Just make sure it's finely shredded cheese and mix it right in. You'll want to mix it so that it is evenly dispersed throughout the meat.
How can you tell when a turkey burger is done?
Ground turkey needs to be cooked to an internal temperature of 165 degrees Fahrenheit. Use a meat thermometer to ensure accuracy.
Cooking Options
You can make this recipe on an outdoor grill, or indoors using a grill pan or heavy skillet. If using an outdoor grill, bring the heat up to about 450 degrees. Make sure that your grate is well oiled so that your burger doesn't stick. Be patient and let your burger cook a while before flipping. If you flip your burger too early, they will fall apart.
A Note From the Chef
The real key in this recipe is to make the indentation in the middle of the burger with your thumb. Burgers puff up in the middle when cooking and this will help create a burger that cooks evenly.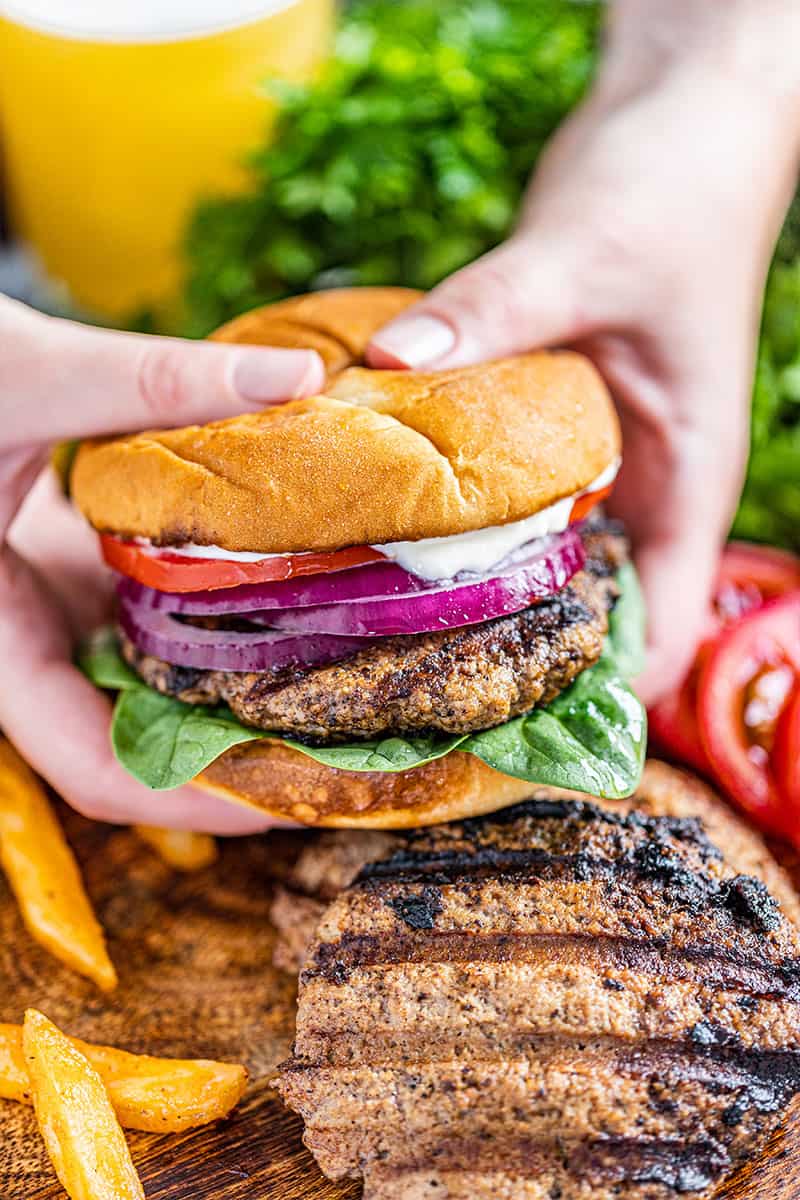 Storage & Reheating Instructions
Store any leftovers in an airtight container in the fridge for up to 5 days. Reheat either on the stovetop in a skillet over medium-low heat, or in the microwave in 30 second increments until warmed through.
Watch the video below where Caytlin will walk you through every step of this recipe. Sometimes it helps to have a visual, and we've always got you covered with our cooking show. You can find the complete collection of recipes on YouTube, Facebook Watch, or our Facebook Page, or right here on our website with their corresponding recipes.