Grilled Vegetables have an amazing flavor! Whether you are making a grilled vegetable salad, or grilled vegetable skewers, this recipe will have you covered.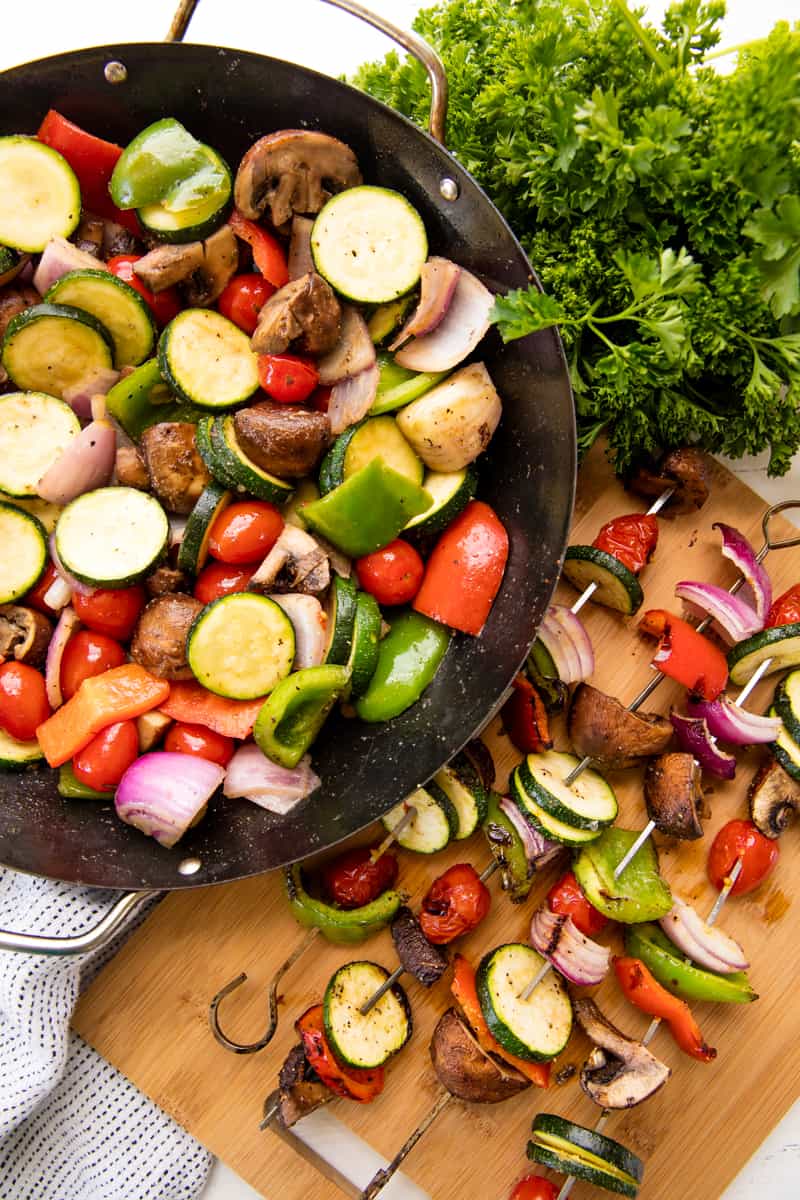 What are the best vegetables to grill?
The better question is, are there are any vegetables that aren't good for grilling? Because the vast majority of vegetables are perfect for cooking on the grill. Corn is the summer classic, but asparagus, eggplant, bell peppers, zucchini, onions, mushrooms, and tomatoes are also great when grilled to perfection.
When grilling multiple vegetables at the same time, it's important that they all have similar cooking times. This recipe is designed to pair vegetables with similar cooking times so you can create skewers or serve up a grilled vegetable salad.
Can I add meat in with my grilled vegetable skewers?
Yes! Meat can be threaded onto your skewers in between your vegetables, but it's important that you use meat that also has a similar cooking time. Cubes of chicken are a great option as well as cubes of steak, like top sirloin, ribeye, or New York strip steak.
If you like this recipe, you may also be interested in these other fantastic grilling recipes to go with it: