These savory and delicious Garlic Butter Roasted Brussels Sprouts are seasoned to absolute perfection—a perfect side dish for any occasion!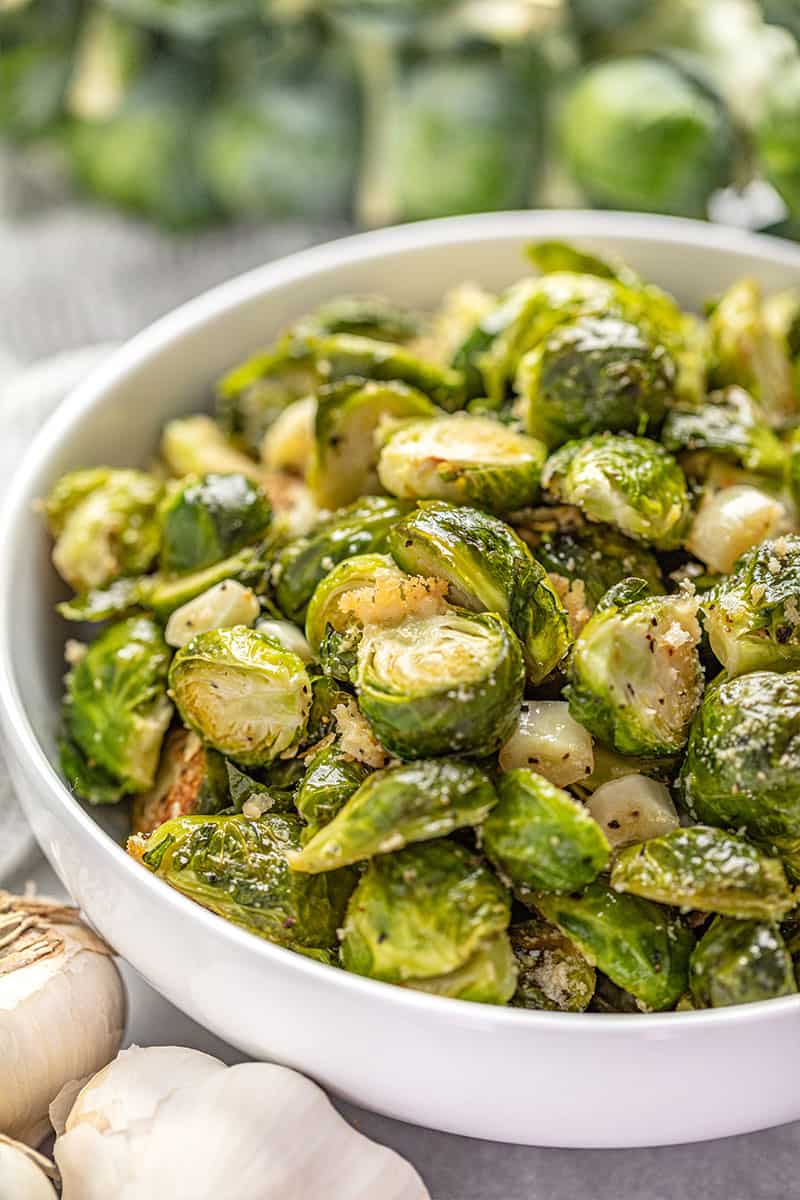 Brussels sprouts can be both healthy and delicious, yet they somehow have a bad reputation as being "icky." We don't mind, it means there are always more for us! Brussels sprouts are part of the cruciferous family of vegetables, which also includes cauliflower, cabbage, kale, garden cress, bok choy, and broccoli. Who knew?! Roasting Brussels sprouts is our favorite way to enjoy them, because it draws out their natural flavor so perfectly. The seasonings and butter complement the slightly acerbic edge that Brussels sprouts have, and round them out with a smooth and savory finish.
Why do I need olive oil in addition to butter?
Olive oil handles heat in a different way than butter. Butter is rich and creamy, but olive oil has a wonderful flavor and also helps to crisp up the leaves of the sprouts. Using both in this recipe combines the best of both worlds to produce deliciously perfect roasted brussel sprouts.
How do I choose the best Brussels sprouts?
Brussels sprouts should be fresh and on the small side. The smaller they are, the sweeter they will be and the better they will roast up. Try to choose ones that have minimal browned or wilted leaves.
Why is the garlic whole and not minced?
The garlic in this recipe would burn at this temperature if it were crushed or minced. By roasting it whole with the butter at the high temperature, the flavor is brought out and blends beautifully with the Brussels sprouts.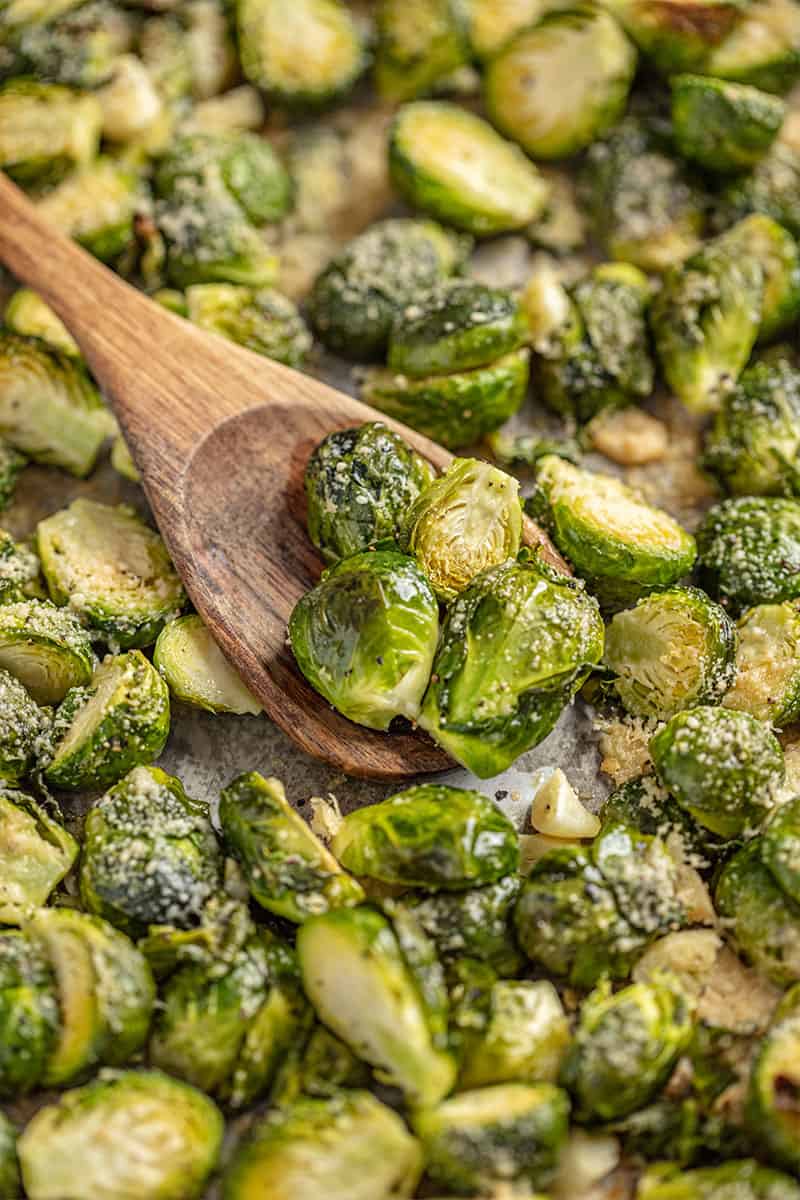 Storage and Reheating Instructions:
Roasted Brussels sprouts are best eaten fresh. Leftovers can be stored in an airtight container in the refrigerator for up to 5 days. Reheat in an oven preheated to 350 degrees Fahrenheit until warmed through.
If you like this recipe, you may also be interested in these other delicious roasted vegetable delights:
Watch the video below where Rachel will walk you through every step of this recipe. Sometimes it helps to have a visual, and we've always got you covered with our cooking show. You can find the complete collection of recipes on YouTube, Facebook Watch, or our Facebook Page, or right here on our website with their corresponding recipes.