This Roasted Cauliflower is easy to make and brings out the best flavor in the cauliflower. Everyone loves this simple, healthy side dish!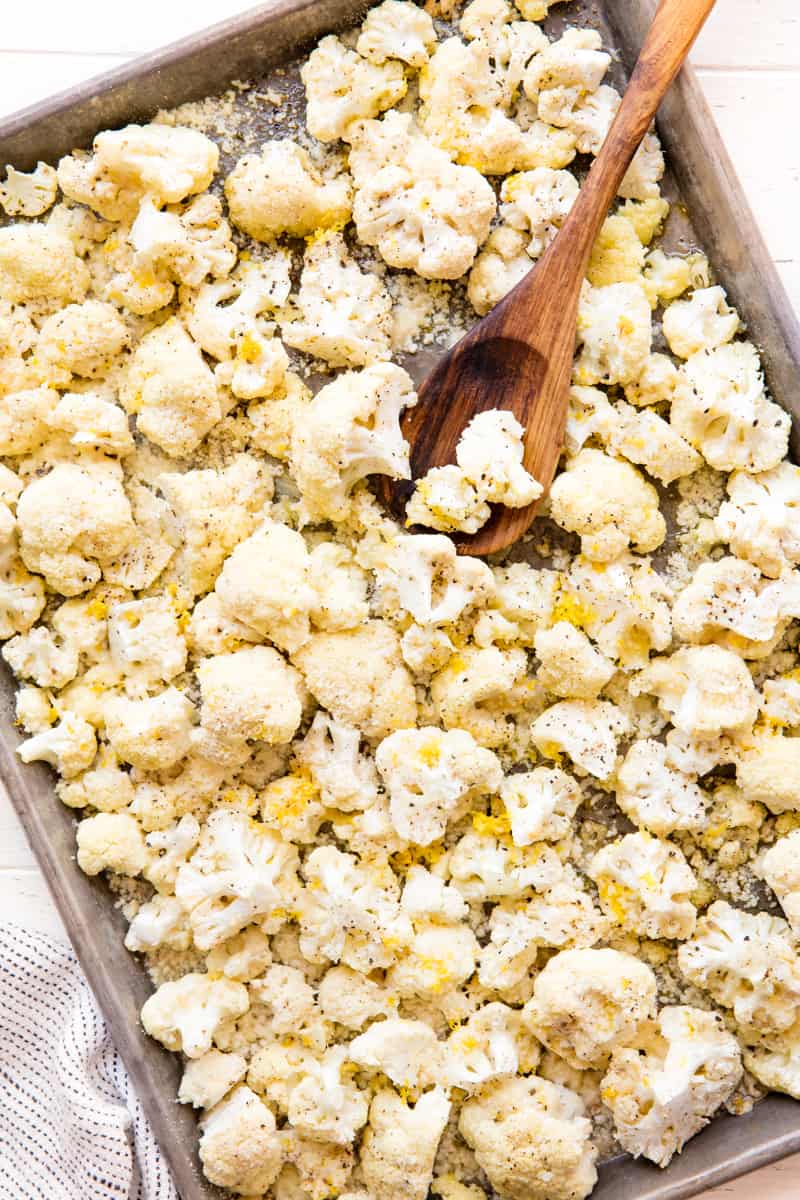 Really, all vegetables should be roasted. While we like plenty of veggie recipes that don't include roasting, we never quite love them. Roasting gives cauliflower the perfect amount of browning and crispiness, and it is simply delightful. Honestly, it upstages the main course half the time, but maybe that's just us. We love our veggies in The Stay At Home Chef household, and it's not hard to see why once you try this parmesan, lemony, garlic perfection.
Health Benefits:
Cauliflower is packed full of fiber and B vitamins. Fiber can help support lower cholesterol levels, control blood sugar, and has a good amount of phytonutrients and antioxidants that many believe can help fight off disease.
What does cauliflower taste like?
The taste of cauliflower is not strong and is very mild-tasting with a little bit of a nutty flavor. This means it takes on the taste of its seasonings well. This recipe does a great job at enhancing cauliflower's natural taste with an amazing parmesan, lemon, and garlic flavor.
How to cut cauliflower for The Best Roasted Cauliflower:
Use a sharp knife to slice the entire head of cauliflower in half lengthwise to expose all of the florets.
Trim around the edges of the stem and leaves, and cut off all of the florets.
Discard the center stem and green leaves.
Break up any large chunks of florets by hand, or use a knife to cut them into smaller pieces.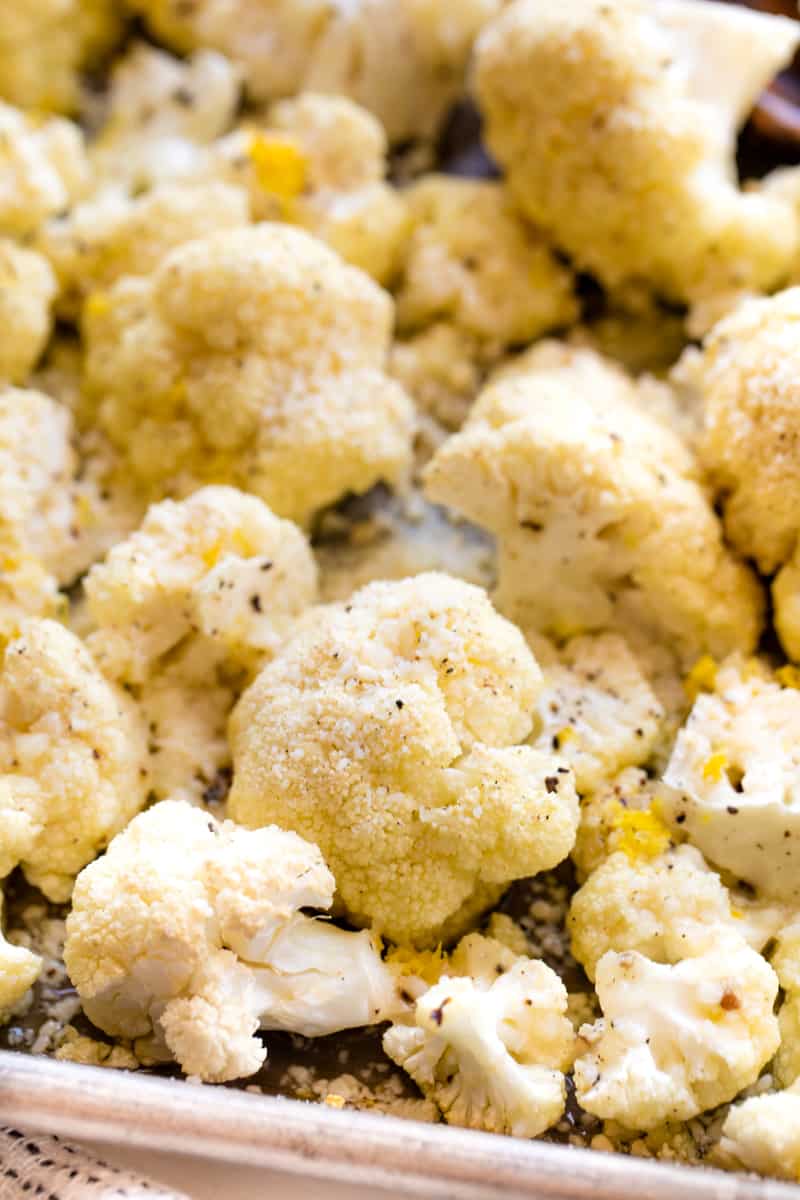 Storage and Reheating Instructions:
Store any leftover cauliflower in an airtight container in the refrigerator for up to 5 days. Reheat in an oven preheated to 350 degrees Fahrenheit until warmed through.
If you like this recipe, you may be interested in these other easy vegetable side dishes:
Watch the video below where Rachel will walk you through every step of this recipe. Sometimes it helps to have a visual, and we've always got you covered with our cooking show. You can find the complete collection of recipes on YouTube, Facebook Watch, or our Facebook Page, or right here on our website with their corresponding recipes.