This Roasted Cauliflower is easy to make and brings out the best flavor in the cauliflower. People love this simple, healthy side dish!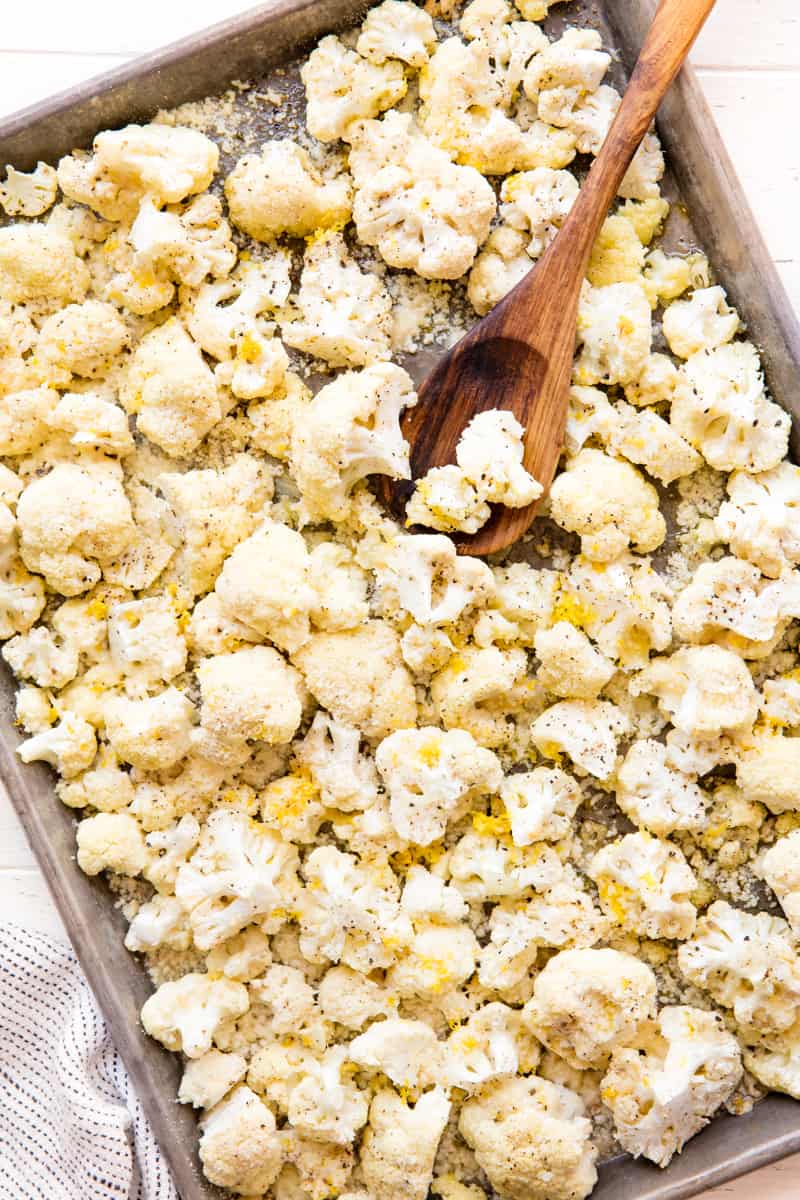 What are the benefits of eating cauliflower?

Cauliflower in the right proportions can be very healthy for many individuals. Cauliflower is packed full of fiber and B vitamins. Its fiber can help support people lower cholesterol levels, control blood sugar, and normalize bowel movements. Cauliflower also has a good amount of phytonutrients and antioxidants that many believe can help fight off some diseases. In short, cauliflower can be part of a great balanced diet.

Is cauliflower good for losing weight?

Cauliflower can be amazing for weight loss. Because it is a non-starchy vegetable it is low on calories and can be eaten in large quantities. Many people on the Keto diet use cauliflower to cut out carbs from their diet to help support them in their weight loss journey.

What does cauliflower taste like?

The taste of cauliflower is not strong and is very mild-tasting with a little bit of a nutty flavor. This means it takes on the taste of its seasonings well and you can make cauliflower taste like almost anything. This recipe does a great job at getting you away from cauliflowers natural taste and substituting it for an amazing parmesan, lemon, garlic flavor.

How to cut cauliflower:

Use a sharp knife to slice the entire head of cauliflower in half lengthwise to expose all of the florets.

Use a sharp knife to trim around the edges of the stem and leaves and cut off all of the florets.

Discard the center stem and green leaves.

Break up any large chunks of florets by hand, or use a knife to cut them into smaller pieces.
If you like this recipe, you may be interested in these other easy vegetable side dishes: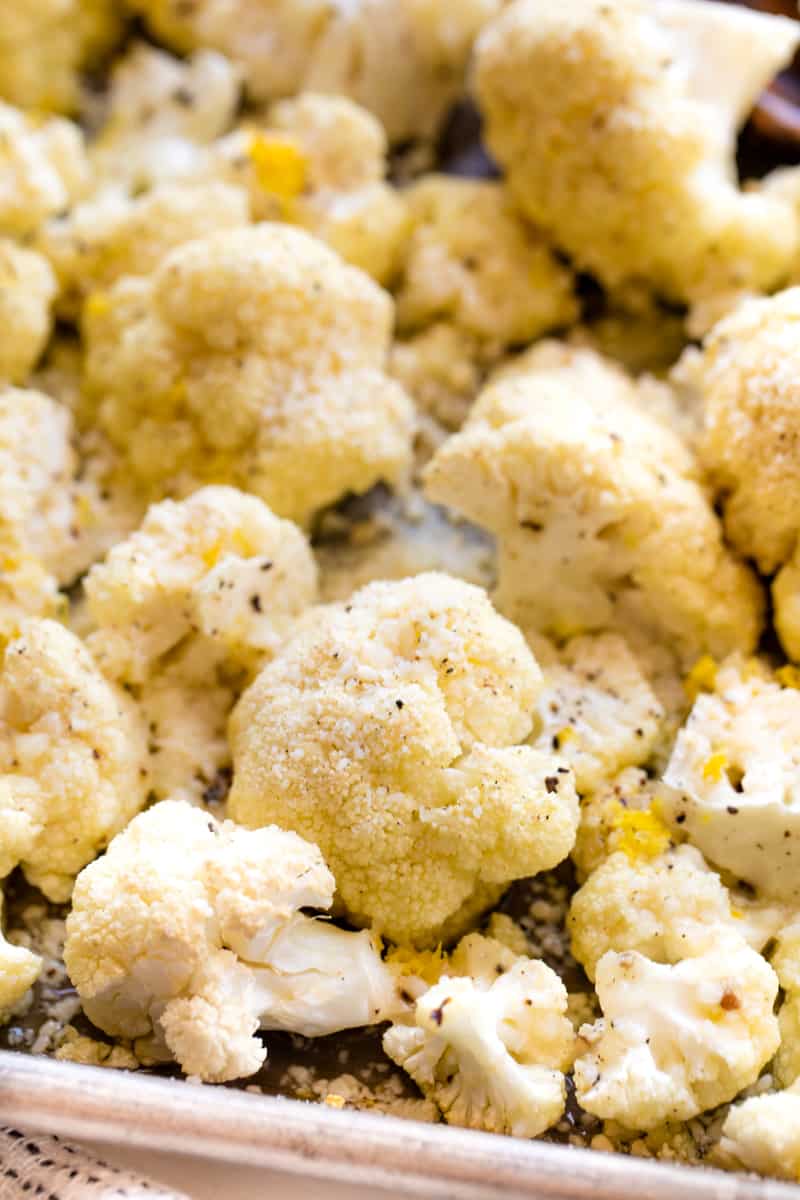 Watch the video below where Rachel will walk you through every step of this recipe. Sometimes it helps to have a visual, and we've always got you covered with our cooking show. You can find the complete collection of recipes on YouTube, Facebook Watch, or our Facebook Page, or right here on our website with their corresponding recipes.