You can make Easy Oven Roasted Tomatoes using either plum tomatoes or cherry tomatoes. Quick and easy oven roasted tomatoes add flavor to any meal!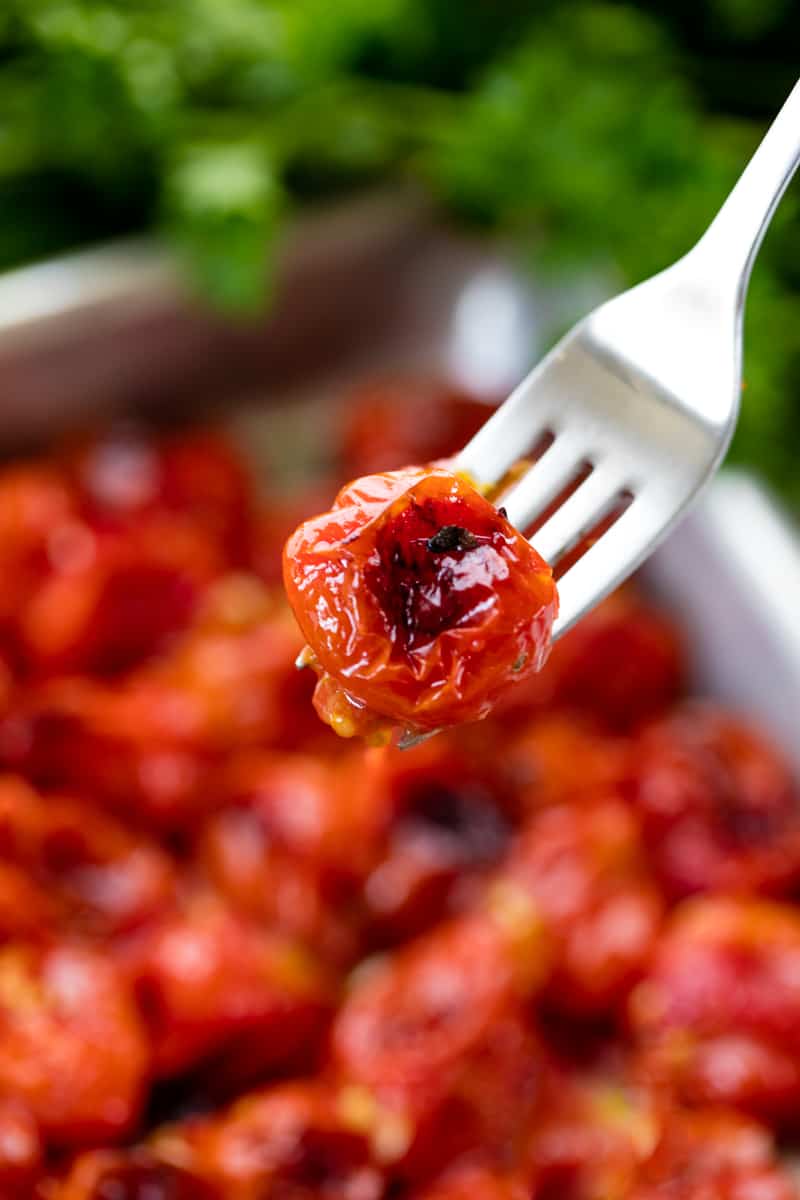 How long can you keep roasted tomatoes in the fridge?
Roasted tomatoes should be stored in an airtight container in the fridge. They will stay good for approximately 3 to 5 days.
What kind of tomatoes should I use?
You can use either cherry tomatoes or plum tomatoes. If using plum tomatoes, they should be sliced in half lengthwise.
What are plum tomatoes?
Plum tomatoes are any Italian variety of tomato that is shaped like a plum. In groceries stores in the United States, roma tomatoes are the most common variety of plum tomatoes.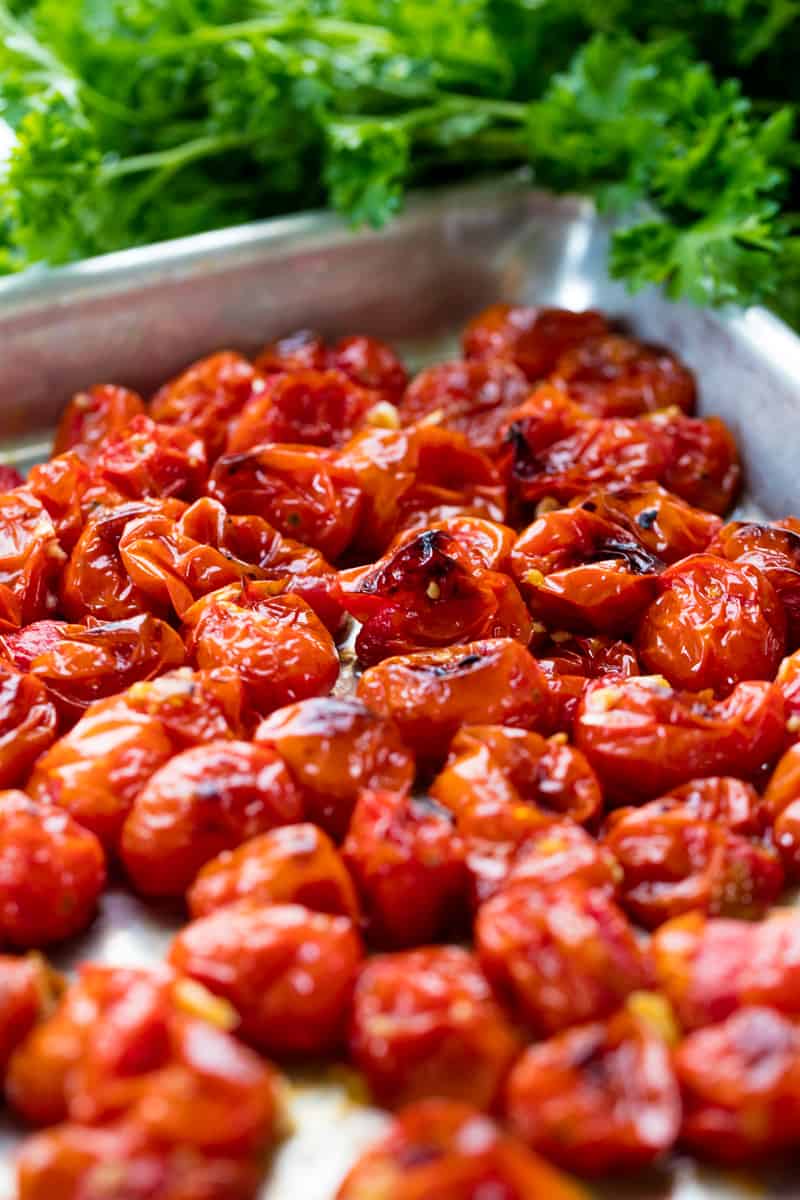 10 Ways to Use Roasted Tomatoes
Add roasted tomatoes to your salad to give it a burst of flavor
Top some roasted chicken breasts with roasted tomatoes.
Toss some roasted tomatoes in any pasta dish. Pasta primavera
Use your roasted tomatoes to make salsa!
Add roasted tomatoes to your sandwiches. Great to add to deli meat sandwiches and grilled cheese!
Use roasted tomatoes to make soup or make homemade roasted tomato soup.
Top your pizza with delicious oven roasted tomatoes.
Use roasted tomatoes instead of fresh to make bruschetta.
Add roasted tomatoes in a quiche.
Enjoy your roasted tomatoes as its own side dish. Sprinkle a little parmesan on for extra goodness.
Watch the video below where Rachel will walk you through every step of this recipe. Sometimes it helps to have a visual, and we've always got you covered with our cooking show. You can find the complete collection of recipes on YouTube, Facebook Watch, or our Facebook Page, or right here on our website with their corresponding recipes.