Pumpkin Spice Frappe is filled with your favorite fall flavors, and is a delectably sweet dessert beverage. Whip this up in just 5 minutes flat for an amazing party drink or after school snack!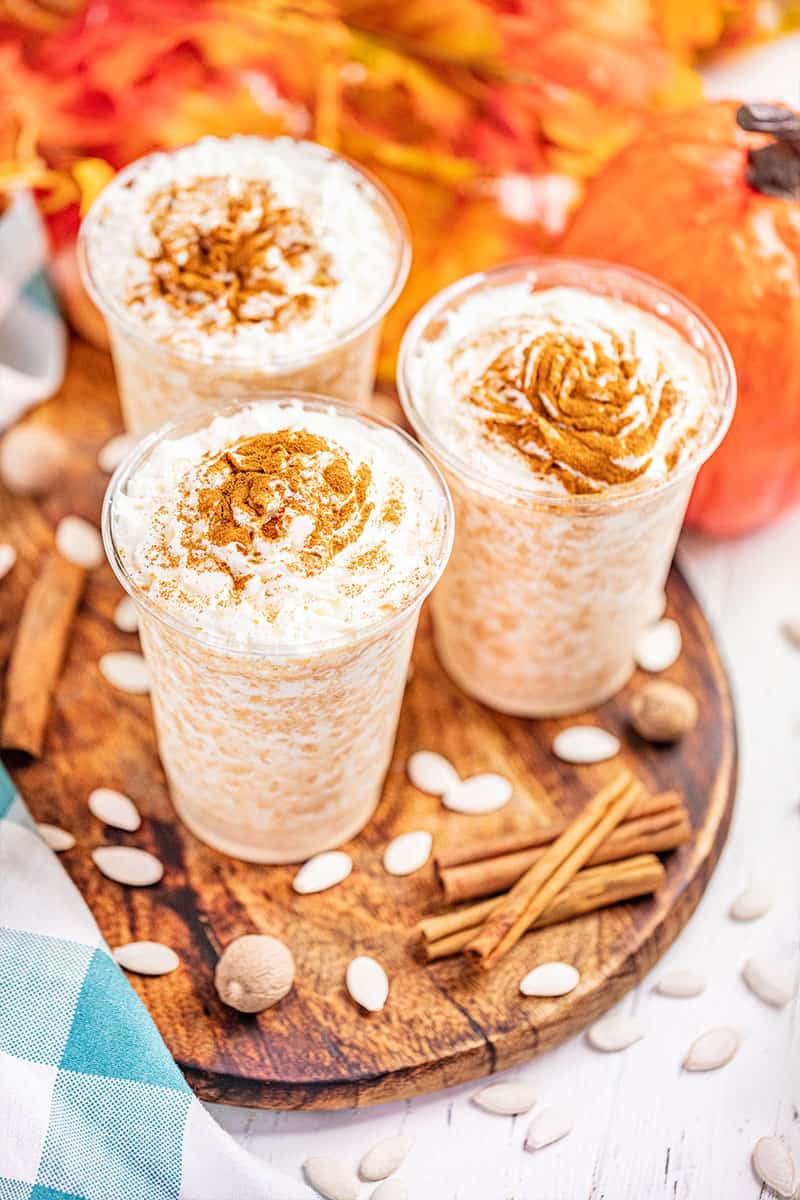 The taste of fall is finally here, and we are all about it. There is nothing more satisfying than going out to eat or grocery shopping, only to find our favorite pumpkin flavor everywhere we turn. It is something we look forward to every year, and this year is no exception. We have been dreaming of pumpkin pie, pumpkin bread, and our favorite fall beverage, pumpkin spice frappes. It is a delicious dessert beverage filled with all of those amazing pumpkin spices that we just can't get enough of. Whip these up for a ladies night out or even as an after school treat for your kids. They'll love you for it, we promise.
Do I have to use coffee for it to be a frappe?
A frappe is simply an iced drink and does not require coffee. Depending on your own personal caffeine preference, you would just add 1-2 shots of espresso along with all other ingredients to the blender. Or you can leave it out altogether for a caffeine-free option.
Dairy Free Instructions:
You can make a frappe dairy free by using your favorite plant-based milk, sweetened condensed milk, and whipped cream substitutes. You should be able to find these items next to the standard dairy aisle in your local grocery store, but if not, a natural food store will carry them.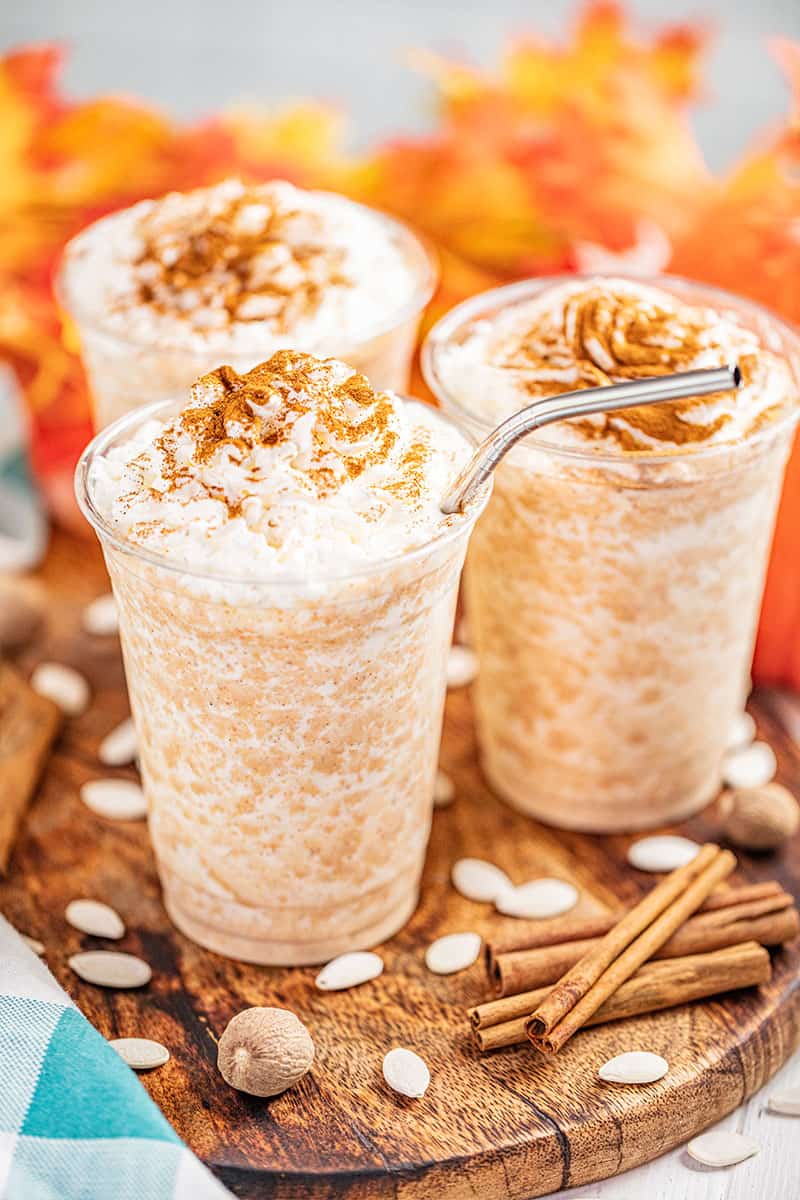 Storage Instructions:
Unfortunately, frappes do not store well because they are a partially frozen, blended drink. You can store leftovers in the fridge, but the ice will continue to melt until your frappe has turned into just liquid.
If you like this recipe, you may be interested in these other delicious beverage recipes: