This post contains affiliate links.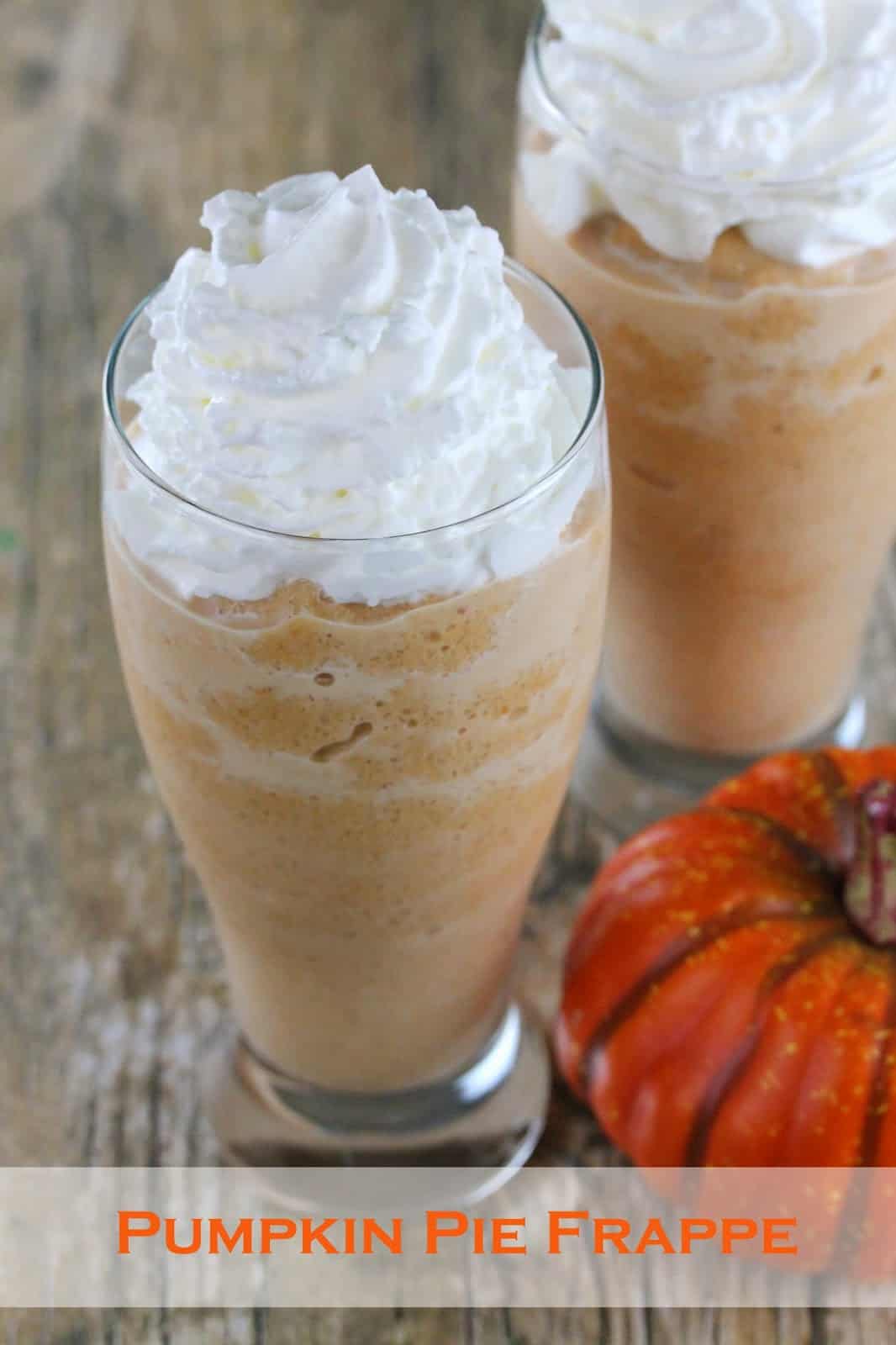 This week we're celebrating the arrival of Fall with pumpkin recipes galore!
You didn't think I'd go through pumpkin week without giving you a recipe for a pumpkin frappe did you? We're all about frappes around here. A frappe is simply an iced drink with a slushy like consistency. It's basically a shake without the ice cream. And it is delicious! This pumpkin pie version is no exception. My father-in-law was admittedly skeptical about the idea and then was blown away by how good it was. It's pumpkin pie….in a frappe!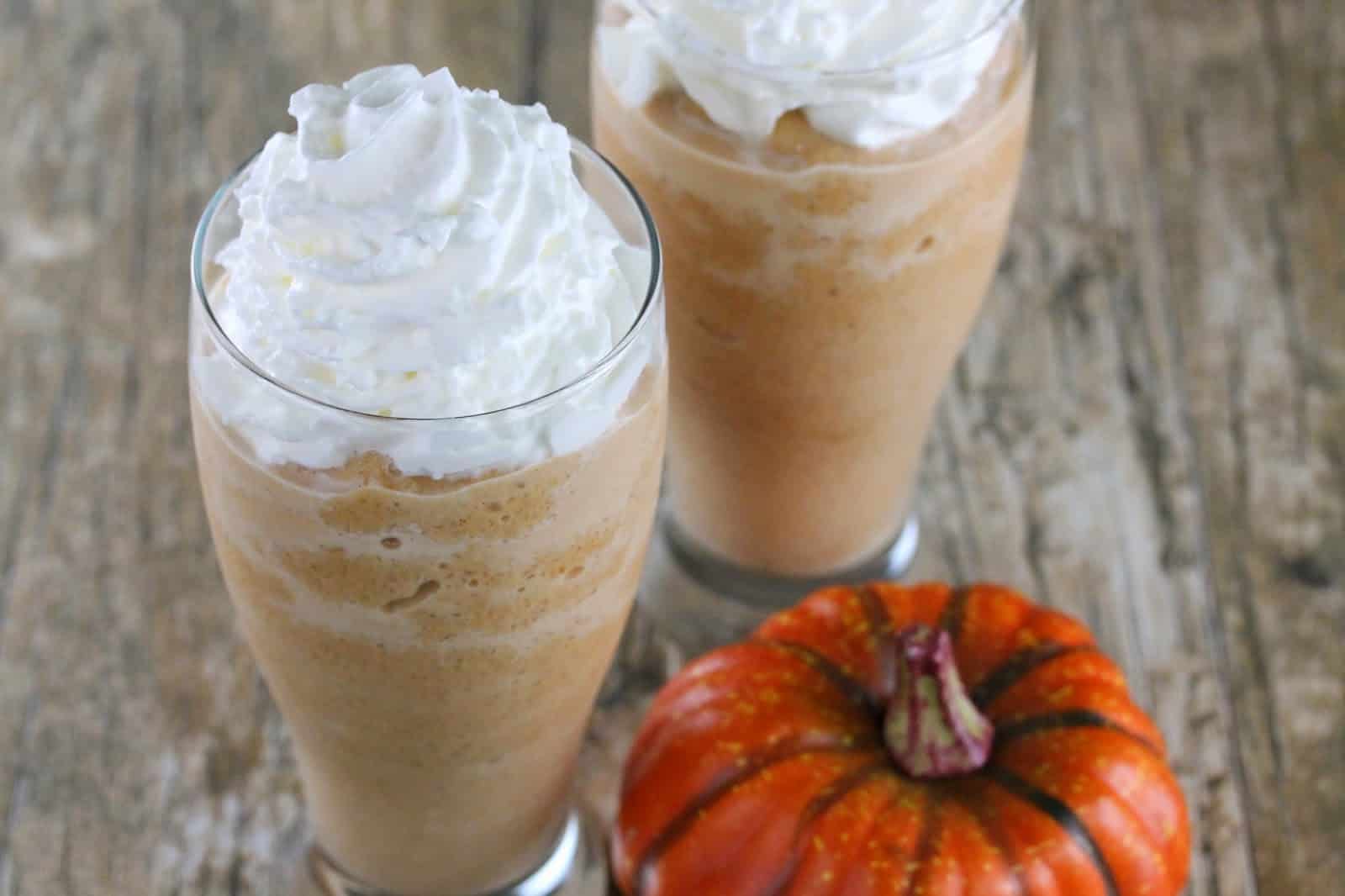 Time to Make It: <5 minutes
Yield: 1 to 2 servings
Ingredients
1 cup milk
3 TB pumpkin puree
3 TB sweetened condensed milk
1/2 tsp vanilla extract
1 tsp ground cinnamon
1/4 tsp ground nutmeg
1/8 tsp ground ginger
12 ice cubes
Instructions
1. Place all ingredients in a high powered
blender
in order listed.
2. Blend until smooth.
3. Serve topped with whipped cream (optional)