Decadent, thick Old Fashioned Homemade Eggnog is quite easy to make. Whisk up a batch of this favorite Christmas drink in no time. Way better than store bought!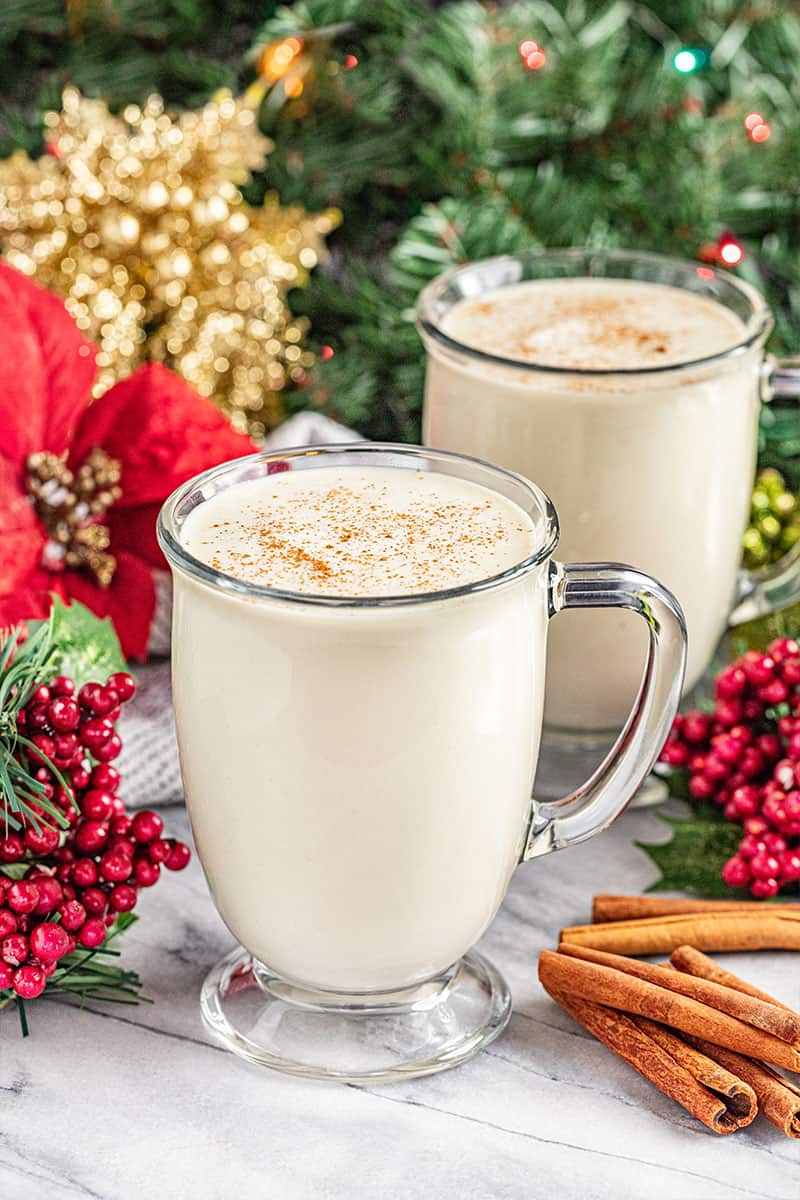 Homemade eggnog is one of our favorite Holiday treats. It is thick and sweet, and almost reminiscent of melted ice cream. It tastes like Christmas in a glass. This homemade version is fully cooked for food safety, and is non-alcoholic, making it the perfect family friendly recipe so everyone gets a taste. This right here is holiday decadence at its finest.
Spices:
You can kick the cinnamon up a notch if you are a cinnamon lover, or tone it down. Adjusting the spices to your personal taste is the best.
Do I have to cook Old Fashioned Homemade Eggnog?
Eggnog is traditionally made uncooked, with raw eggs. Store bought eggnog is pasteurized for food safety reasons. To keep this drink safe for everyone, we've written this recipe as a cooked version.  For an uncooked version, whisk egg yolks, sugar, cloves, and nutmeg in a large mixing bowl. Replace the cinnamon sticks with 1/2 teaspoon ground cinnamon and whisk in with the egg yolks. Slowly pour in milk, cream, and vanilla extract, whisk until thoroughly combined. 
Can I add alcohol?
Yes, you can add alcohol to this eggnog for a spiked adult beverage. What type and how much alcohol to add is a matter of personal preference. Dark rum, cognac, and bourbon are all traditional options. For a fun twist try Fireball whiskey.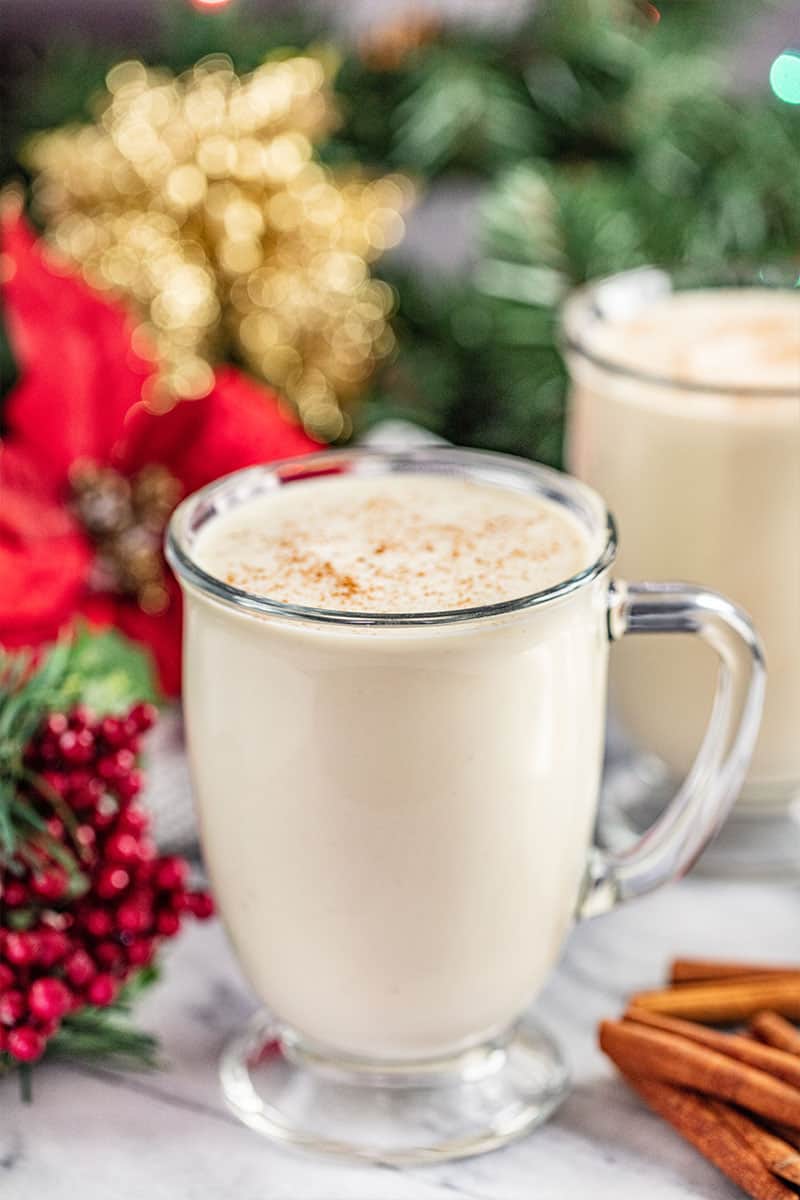 How long does homemade eggnog last?
It depends on the expiration dates on the milk and cream that you use to make the recipe. For best results, do not use milk or cream that is near its expiration date, as your eggnog will also expire soon. The best rule of thumb is to use the expiration dates on your milk and cream and go by whichever is soonest.
If you like this recipe, you may also be interested in these other delicious Holiday recipes:
Watch the video below where Rachel will walk you through every step of this recipe. Sometimes it helps to have a visual, and we've always got you covered with our cooking show. You can find the complete collection of recipes on YouTube, Facebook Watch, or our Facebook Page, or right here on our website with their corresponding recipes.