Your heart doesn't have to be two sizes too small to enjoy this Christmas treat! Grinch Punch is a super fun treat that is great for Holiday parties!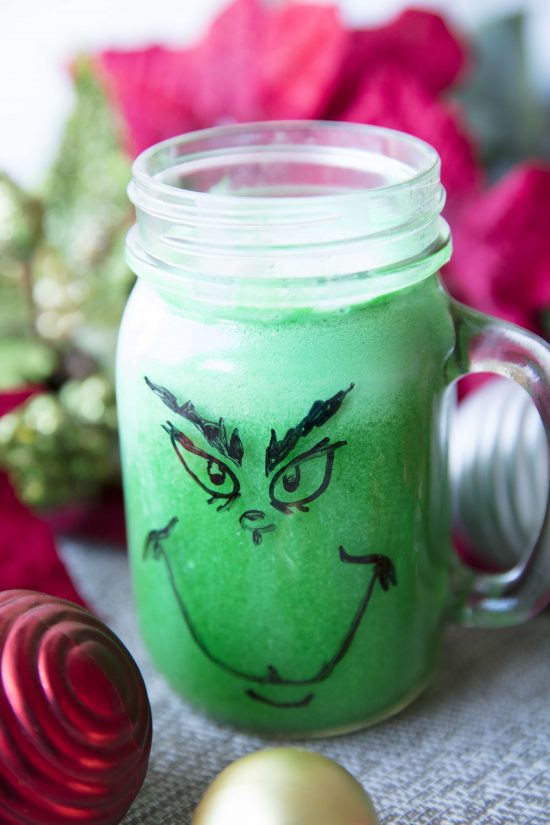 Are you looking for a festive drink for your holiday party? Look no further! Grinch Punch is something everyone in the family can enjoy. This non-alcoholic Christmas-themed punch is not only ridiculously cute, it's also super tasty. Citrus-y, almond-y, and refreshingly cold and delicious. It really packs a punch!
You can make this punch particularly awesome by drawing a grinch face on the cups. Use a permanent black marker on clear disposable cups or be like me and totally devote one of your mugs to all things Grinch forever more. Plastic cups are probably better 🙂 All I did was do a google image search for The Grinch. I then mustered up all of my tracing and drawing skills to put that face right on the mug. Simple! Luckily it's super easy to draw a Grinch face so….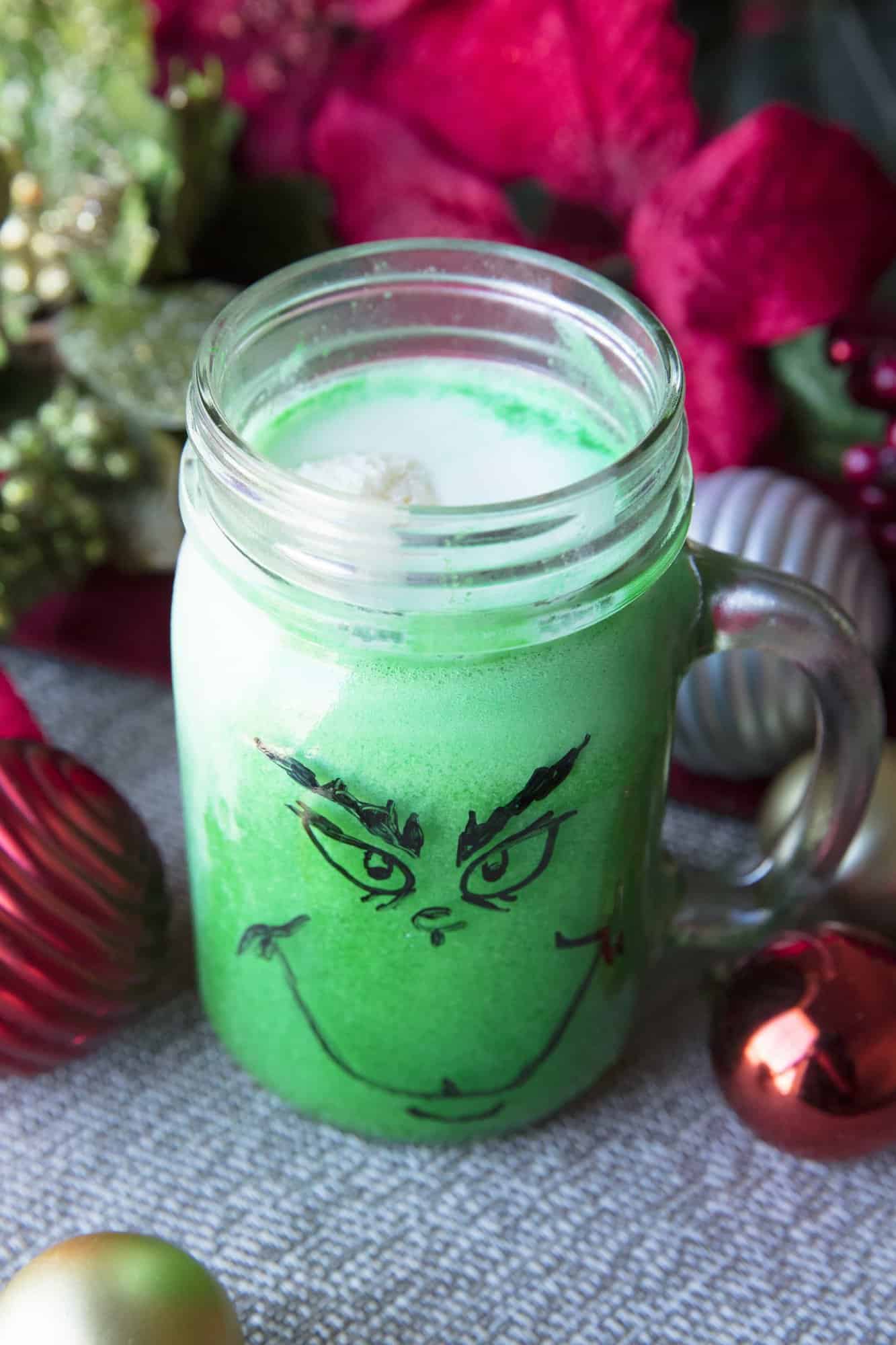 Watch the video for great tips and tricks for making this recipe. You should also visit and subscribe to my YouTube Channel where I have my own cooking show. There are hundreds of restaurant quality recipes you can easily make at home over there. So get on over and check them out!