Classic old-fashioned gingerbread cookies. Bust out your cookie cutter and make this classic Christmas treat! You can cut them into gingerbread men or use any other fun shape.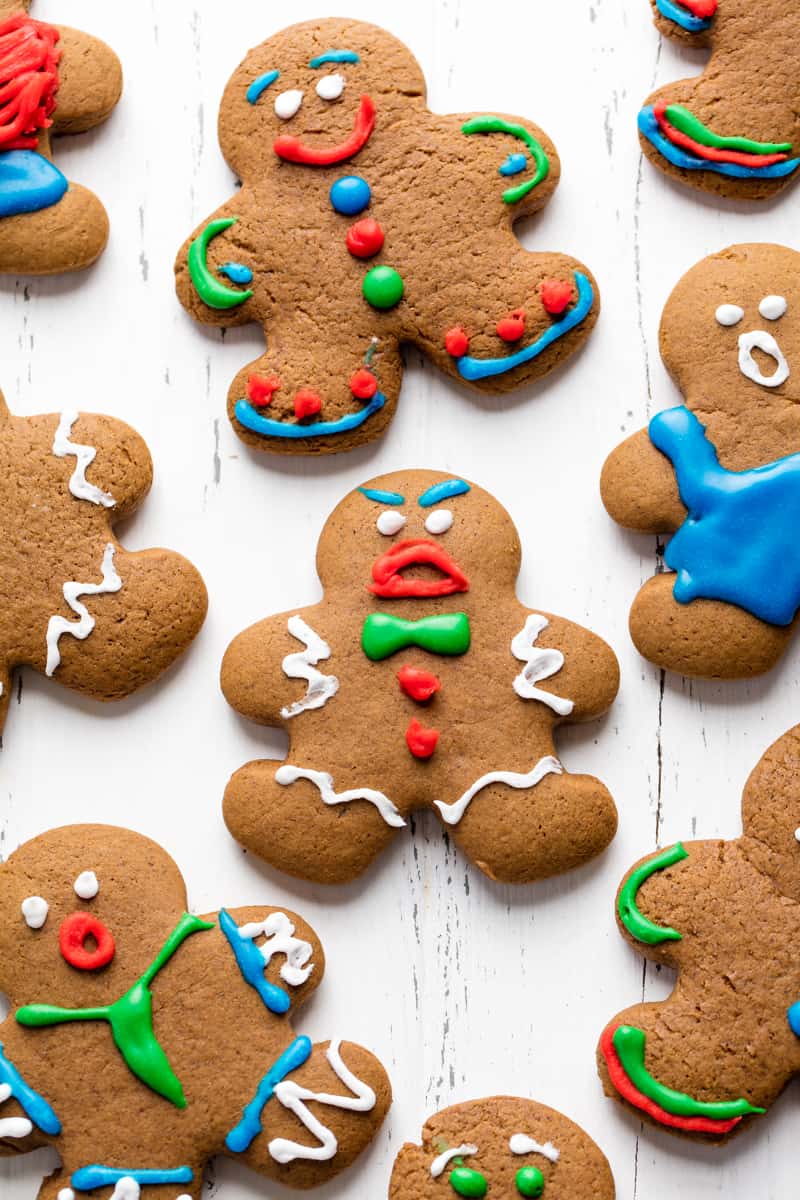 You can't catch me, I'm the gingerbread man! Children love making gingerbread men at Christmas time. They are cute, tasty, and fun to decorate. It's a craft and a dessert all mixed in one! It makes for a fun afternoon activity for the kids. These cookies are soft and flavorful, but still hold their shape enough to be perfect for decorating.
Why do I need to chill my dough?
Chilling your dough will re-solidify the fat in the recipe and make your dough much easier to work with. Chilling the dough is an important step to take so that it can be easily rolled out and cut into shapes.
What kind of icing should I use for decorating?
You can use store bought decorators icing for decorating gingerbread cookies which is sold in tubes or pouches. Another option is to make your own homemade royal icing and dye it the colors you'd like. You want to make sure that you are using an icing, not a frosting as they are two different things. Detailed decorating is best done with icing. Be careful when working with icing as it does dry fairly quickly.
Molasses Substitute
Molasses, also known as dark treacle, is a dark, syrup-like liquid that is a byproduct of refining sugar cane. Don't have molasses? A molasses substitute can be made using 1 to 1 ratio of honey and brown sugar, or a 1 to 1 ratio of dark corn syrup and maple syrup. This recipe calls for 1/3 cup molasses. For a molasses substitute you could use 5 tablespoons honey + 5 tablespoons brown sugar, or you could use 5 tablespoons dark corn syrup + 5 tablespoons maple syrup.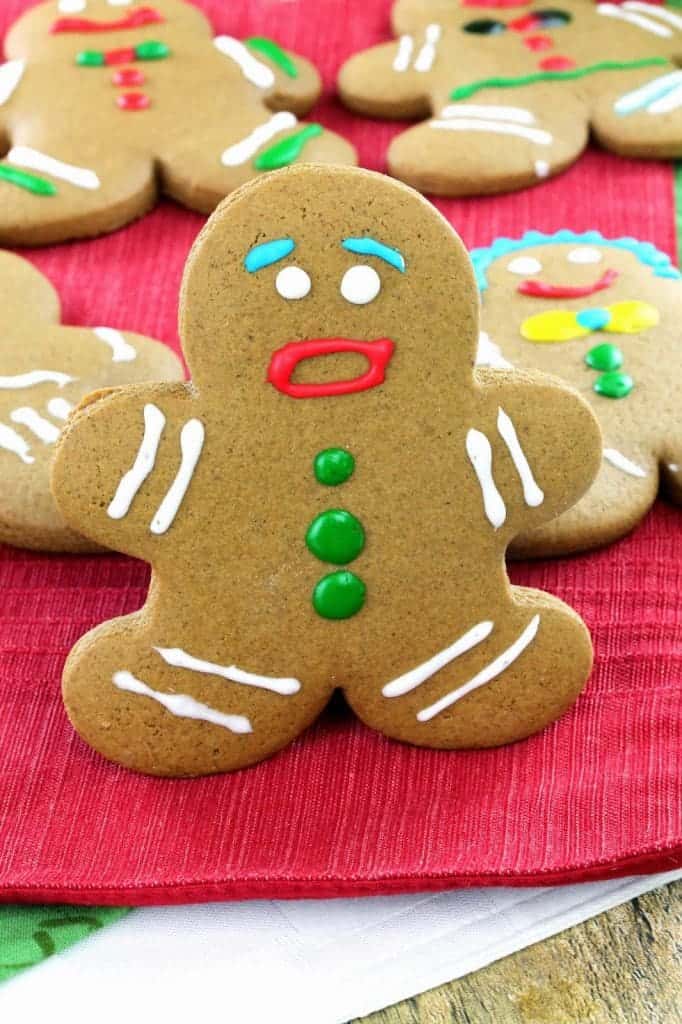 If you like this recipe, you may be interested in these other delicious Christmas recipes:
Watch the video below where Rachel will walk you through every step of this recipe. Sometimes it helps to have a visual, and we've always got you covered with our cooking show. You can find the complete collection of recipes on YouTube, Facebook Watch, or our Facebook Page, or right here on our website with their corresponding recipes.