Get in the Christmas spirit with these adorable Cinnamon Candy Cane Cookies. This is an easy and tasty recipe that's perfect to make with the kids this holiday season.
These cookies taste like a sugar cookie with just a hint of cinnamon running through the red portion of the dough. They are super cute and super simple to make. Grab your kids and head to the kitchen because this is a recipe they can easily help with, no matter what their skill level. I mean, babies might struggle, but this is a recipe even a toddler can participate in.
If you want a strong cinnamon flavor to this cookie, add 1/4 to 1/2 teaspoon of cinnamon extract to the dough. Cinnamon extract can be hard to find sometimes, but it's common enough during the holiday season. If they don't have it with the regular extracts look near the items used for candy making.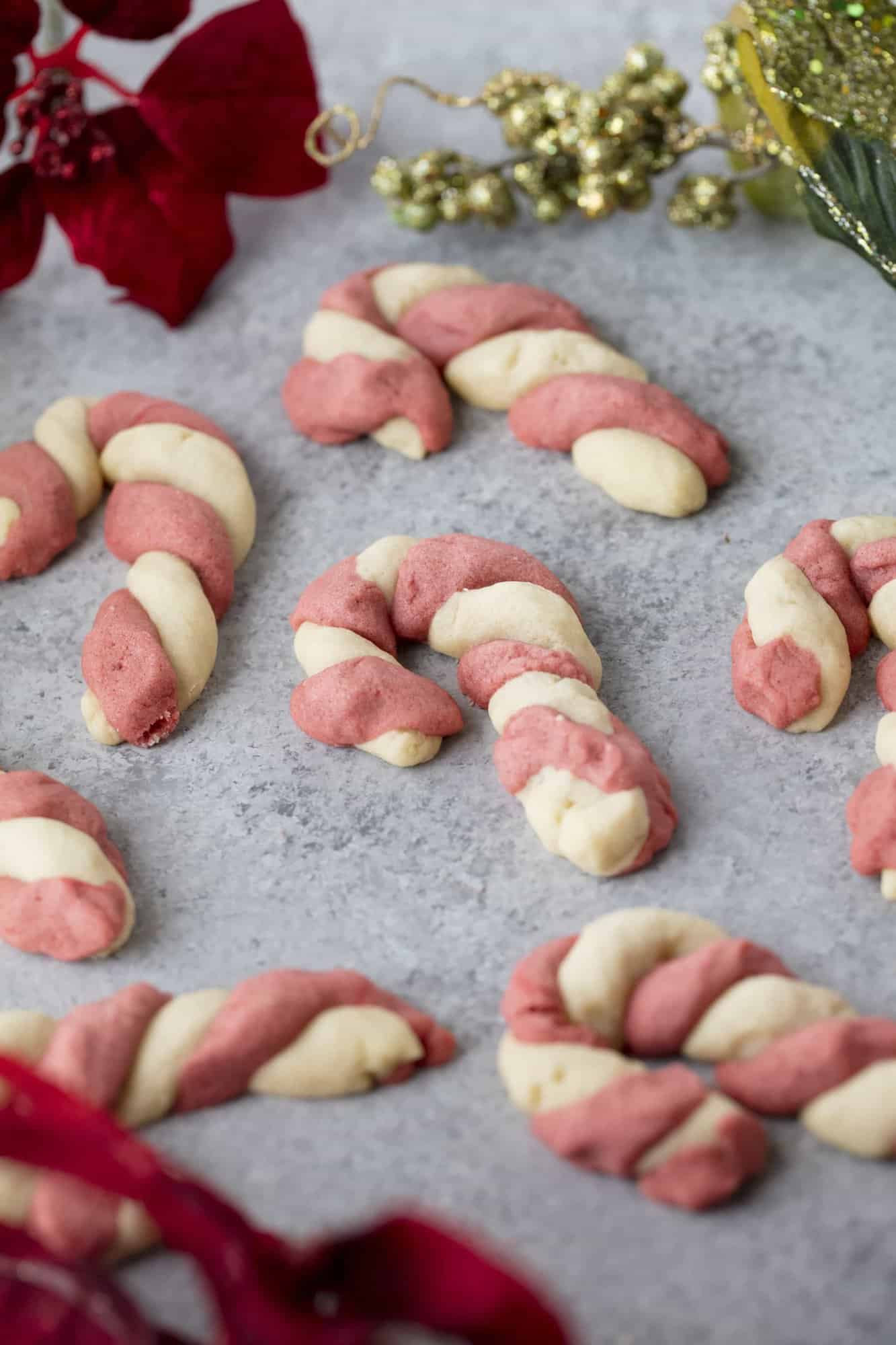 Watch the video to see exactly how these cookies are made. I like to include a video with every single recipe. You can check out the entire collection on my YouTube Channel. There are hundreds of them!