Pecan Sandies are a super easy, must make for the holidays and require only a few ingredients. They are also known as Mexican wedding cookies. No matter what you call them they are simply delicious!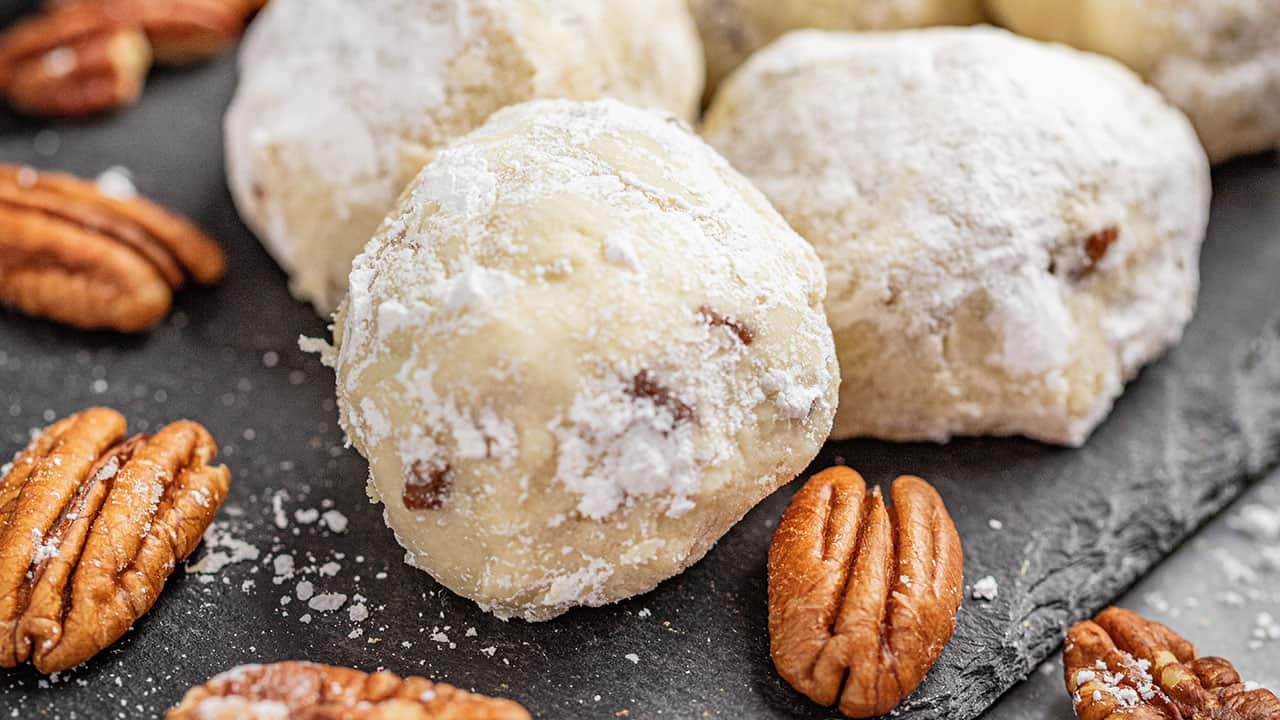 You might recognize Pecan Sandies as Mexican wedding cookies, and that is accurate, as they are one and the same. We love making Pecan Sandies for almost any occasion, but especially during the holidays. These cookies have a rich, buttery taste, crumbly, nutty texture and aren't as sweet as chocolate chip and sugar cookies. They are a great addition to a cookie assortment and offer that distinct texture and flavor that dial down the sugar just a bit.

These cookies are made by first creaming sugar and butter together and then adding the vanilla and water. You will finish the dough by adding the flour and chopped pecans until well combined. This will then need to chill for an hour before forming it into 1-inch dough balls. Bake these at 325 degrees Fahrenheit for 18 to 20 minutes. Cool and sprinkle with powdered sugar. Mexican Wedding Cookies are more thoroughly covered in powdered sugar, and that is a matter of preference. Either way, these little ditties are delish!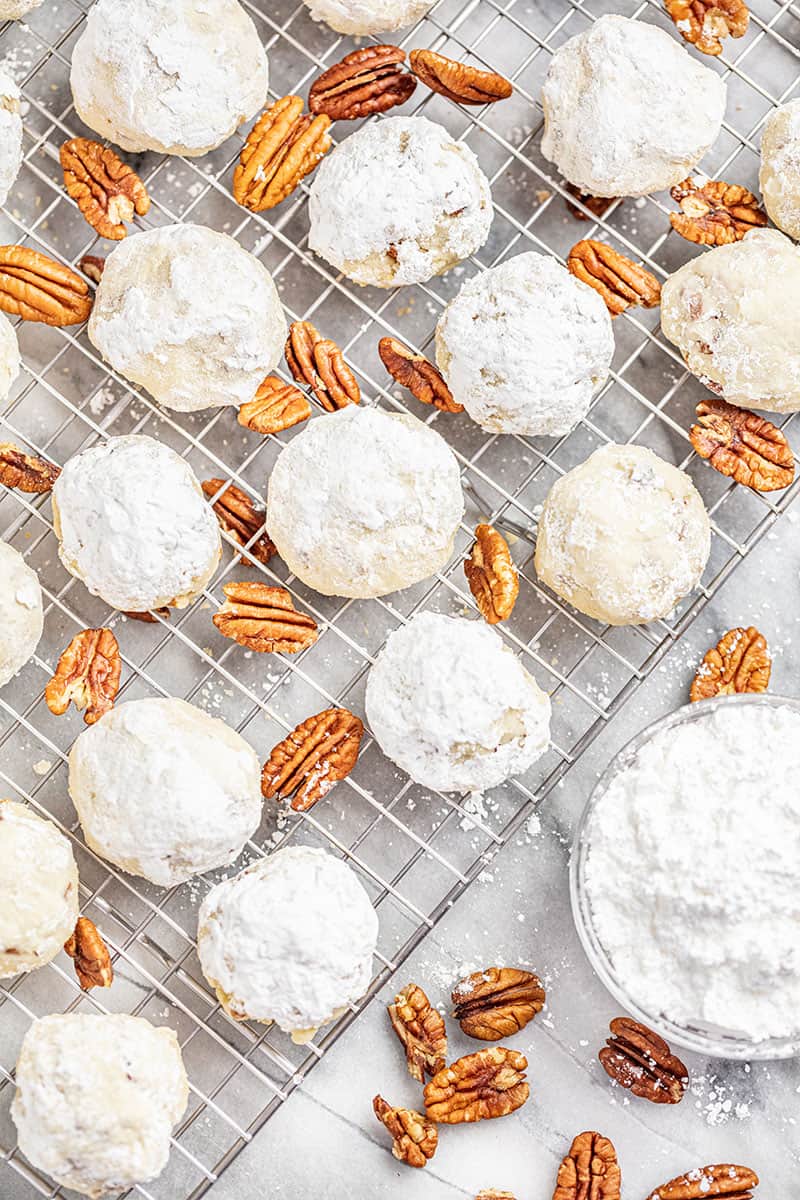 Is the dough supposed to be so crumbly?

Yes. These cookies are meant to have a crumbly texture, similar to shortbread. The dough will come together just enough to form into the ball cookie shapes.

Should I refrigerate this dough?

You don't have to refrigerate the dough for these cookies, but if you want the cookies to be more ball-like, you will want to chill the shaped cookies for at least 30 minutes while the oven pre-heats. If you don't refrigerate them, they will just flatten out a little more. They will still be great.

Can I use a different nut?

Yes. Any finely chopped nut will work in these cookies. Walnuts and almonds are especially good alternatives.
Here are more delicious and festive holiday cookies to try:
Watch the video below where Rachel will walk you through every step of this recipe. Sometimes it helps to have a visual, and we've always got you covered with our cooking show. You can find the complete collection of recipes on YouTube, Facebook Watch, or our Facebook Page, or right here on our website with their corresponding recipes.