These Cowboy Cookies taste like they came from a fancy bakery! They are thick and soft and full of nutty goodness!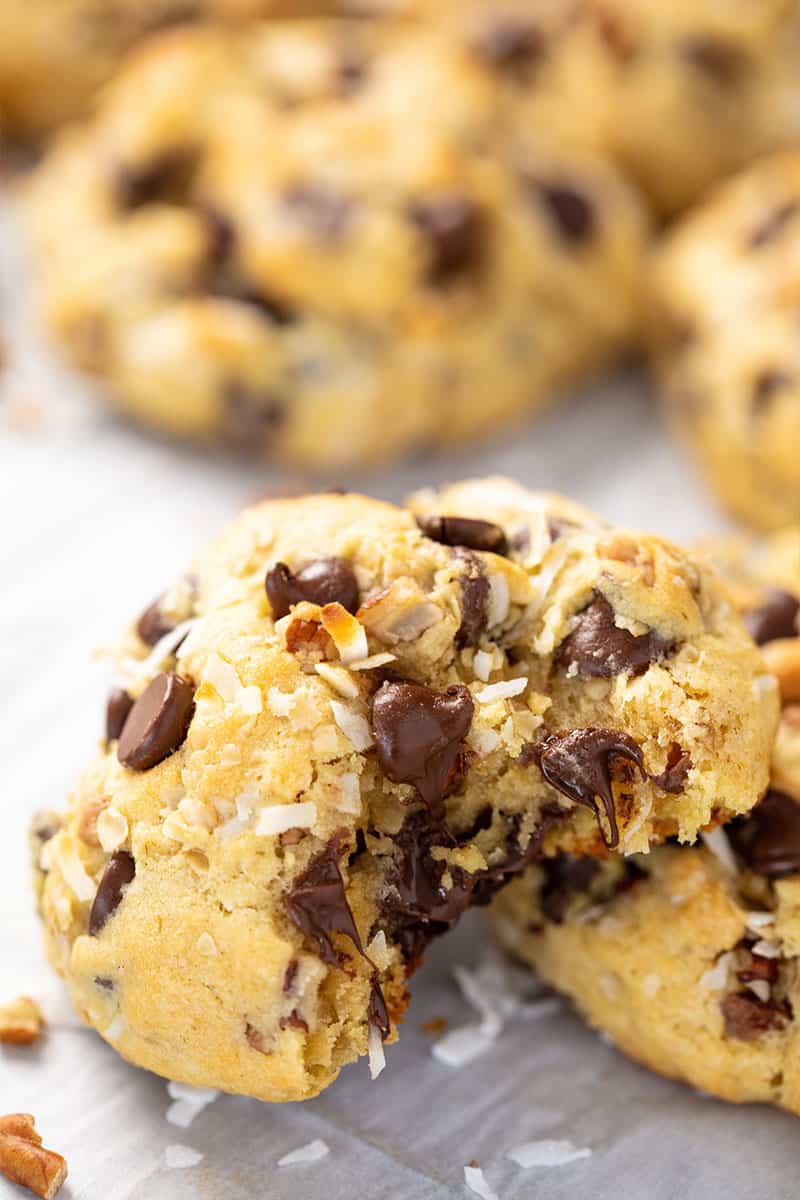 They say that cowboy cookies originated back in the 1800s and were a popular treat for cowboys to enjoy while out on the trail, kind of like an old fashioned power bar. Now, there's little to no evidence that this is true in any way. After all, the chocolate chip cookie itself wasn't even invented until 1938. Cowboy cookies are still a delicious treat. This recipe takes a bakery style cookie dough and adds in chocolate chips, oats, chopped pecans, and coconut flakes. Just be careful, these cookies are dangerously addicting and it's hard to eat just one.
Can I use walnuts instead of pecans for cowboy cookies? Can I toast the nuts?

Yes. Walnuts are a great substitution if you don't have pecans or if you prefer them to pecans. Pecans have a soft texture are a slightly sweeter than walnuts. Almonds are also a good option.

Toasting the pecans is not necessary, but can improve their texture and flavor, making them richer and crispier. You can easily toast them by placing them in the oven at 350 degrees Fahrenheit in a single layer for about 5 to 10 minutes.

Do I need a stand mixer to make cowboy cookies?

These cookies can be made without a stand mixer, but you will at the very minimum need an electric hand mixer in order to whip the butter and sugars together in the same way.

How can I make my cookies taller and thicker?

If you want these cookies to be extra thick and tall, shape the dough into balls and then refrigerate or freeze. This will help slow the spreading that occurs when baking. Baking the dough straight from the freezer will produce the tallest cookie.

What kind of oats should I use?

We recommend using quick oats in this recipe as it gives the cookies a nice chewy texture, without being overwhelming. Old fashioned oats can be used if you want an even chewier texture, but we don't recommend using steal cut oats.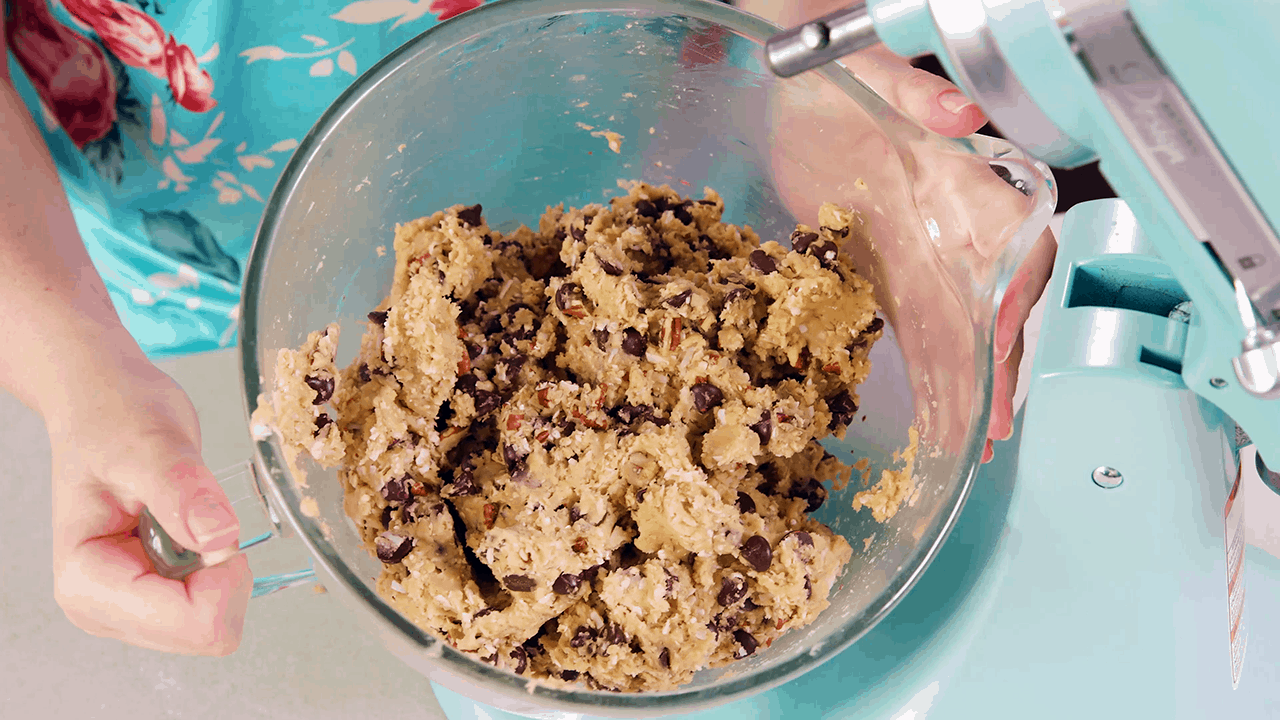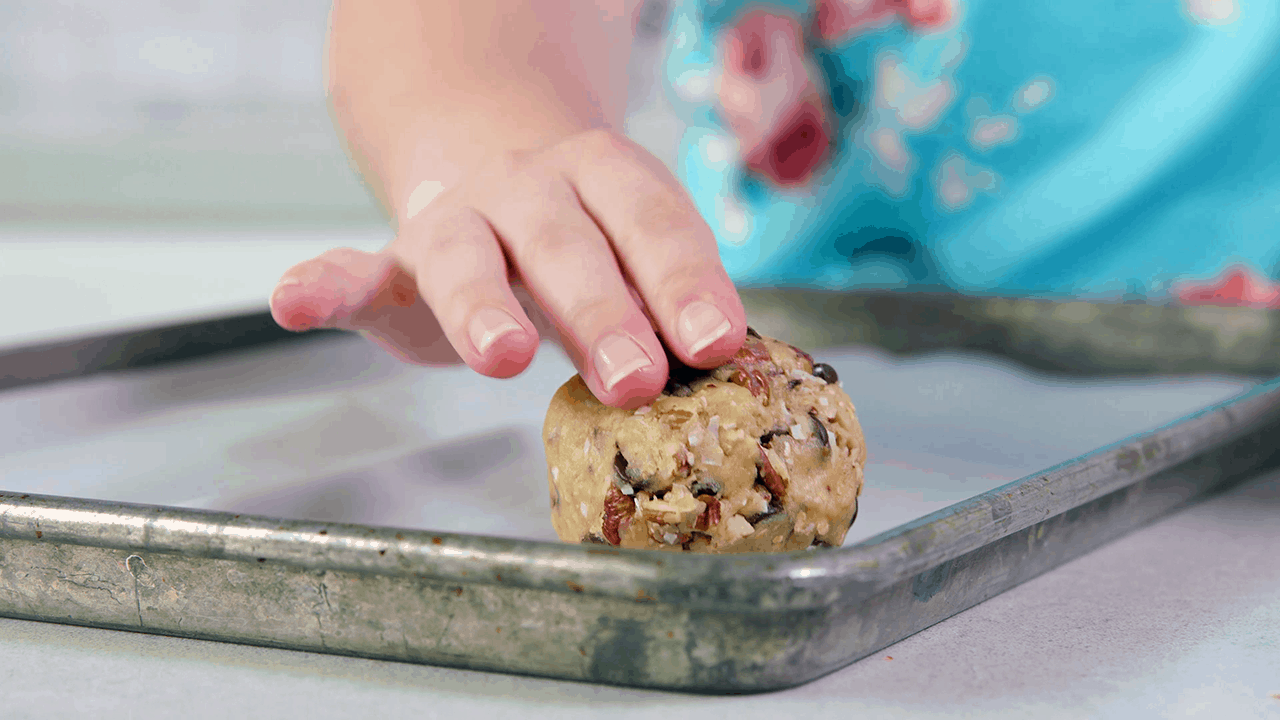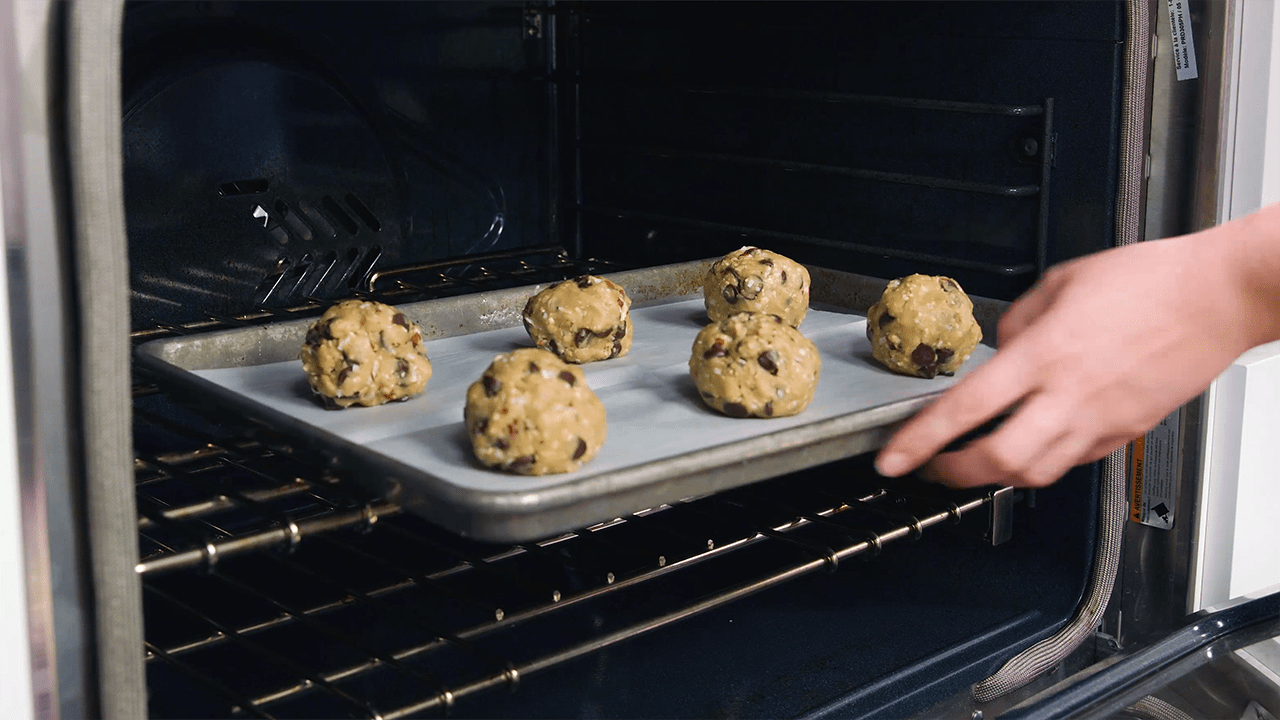 If you like these cookies, you may be interested in some of our other delicious cookie recipes: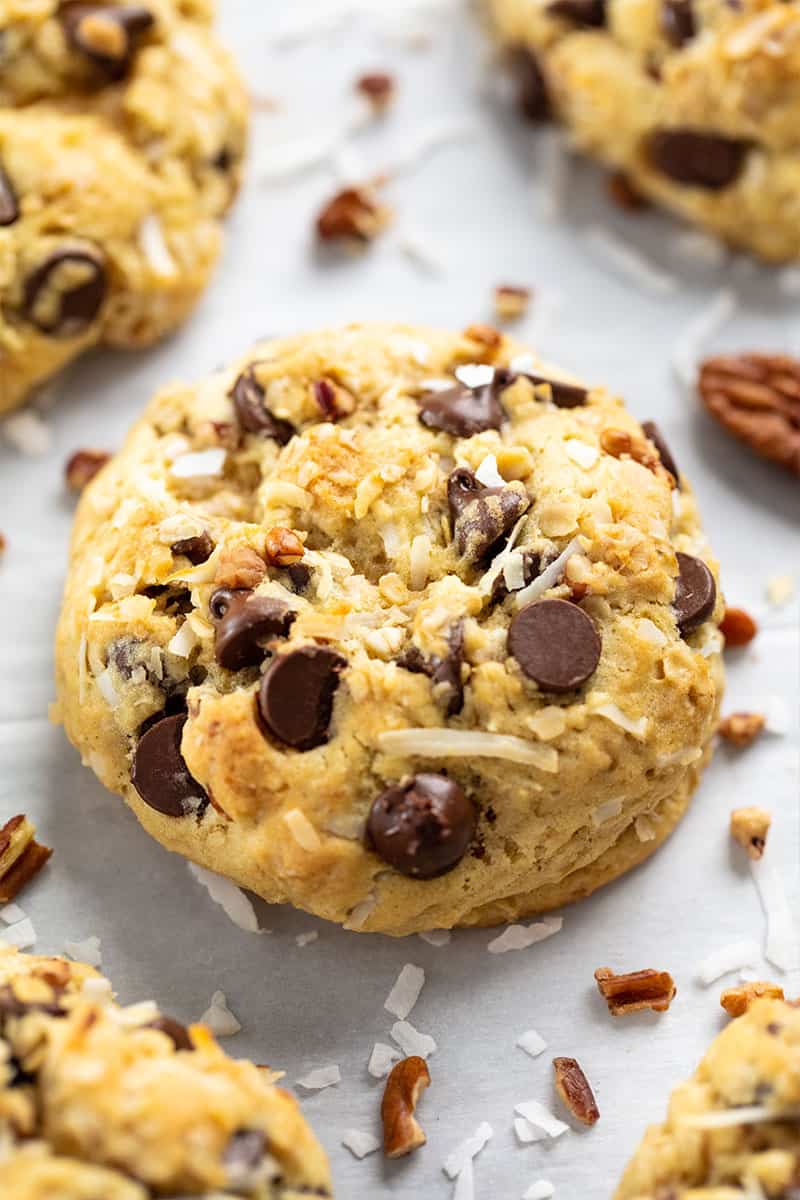 Watch the video below where Rachel will walk you through every step of this recipe. Sometimes it helps to have a visual, and we've always got you covered with our cooking show. You can find the complete collection of recipes on YouTube, Facebook Watch, or our Facebook Page, or right here on our website with their corresponding recipes.