Cinnamon Roll Cookies take all the goodness of cinnamon rolls and combines it with sugar cookies for one outrageously delicious cookie that people go crazy for!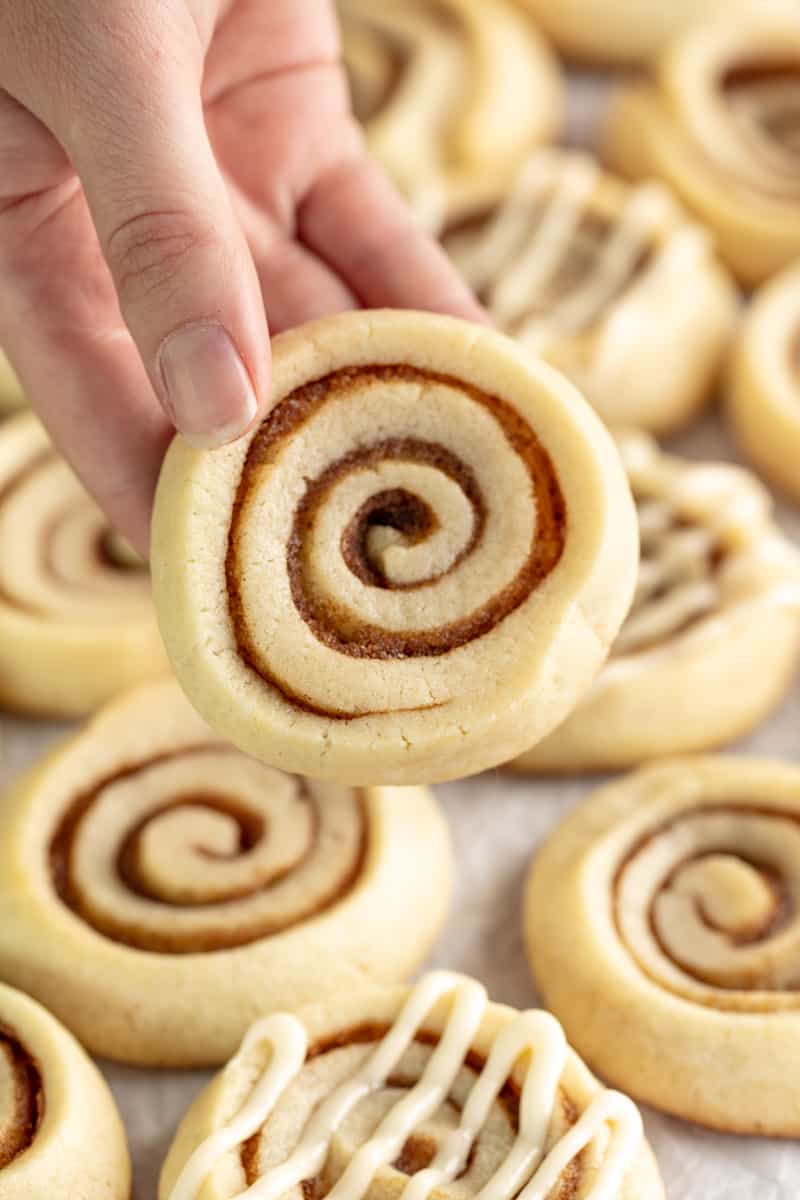 This cookie is a must make. It does take a long time to make as it requires two separate refrigeration times, but the effort is well worth it. This cookie is super soft and has the perfect sugar cookie dough with a delicious cinnamon swirl rolled in. It's topped off with a cream cheese glaze to complete the cinnamon roll look and feel.
Frequently Asked Questions
Do I have to have a stand mixer to make this recipe?
No, this recipe can be made using a hand mixer as well as the stand mixer. Your dough will get rather thick so a stand mixer is the preferred kitchen tool, but a hand mixer will also work.
Do I have to use cream cheese in the glaze? Is the glaze optional?
A cream cheese glaze is our preferred glaze, but you can also use a more traditional butter-based glaze instead. Simple replace the cream cheese with an equal amount of butter, which means you'll need 4 tablespoons of butter total for the glaze. Some prefer their cinnamon roll cookie to remain un-glazed which is also a delicious option. Use the glaze as a matter of personal preference.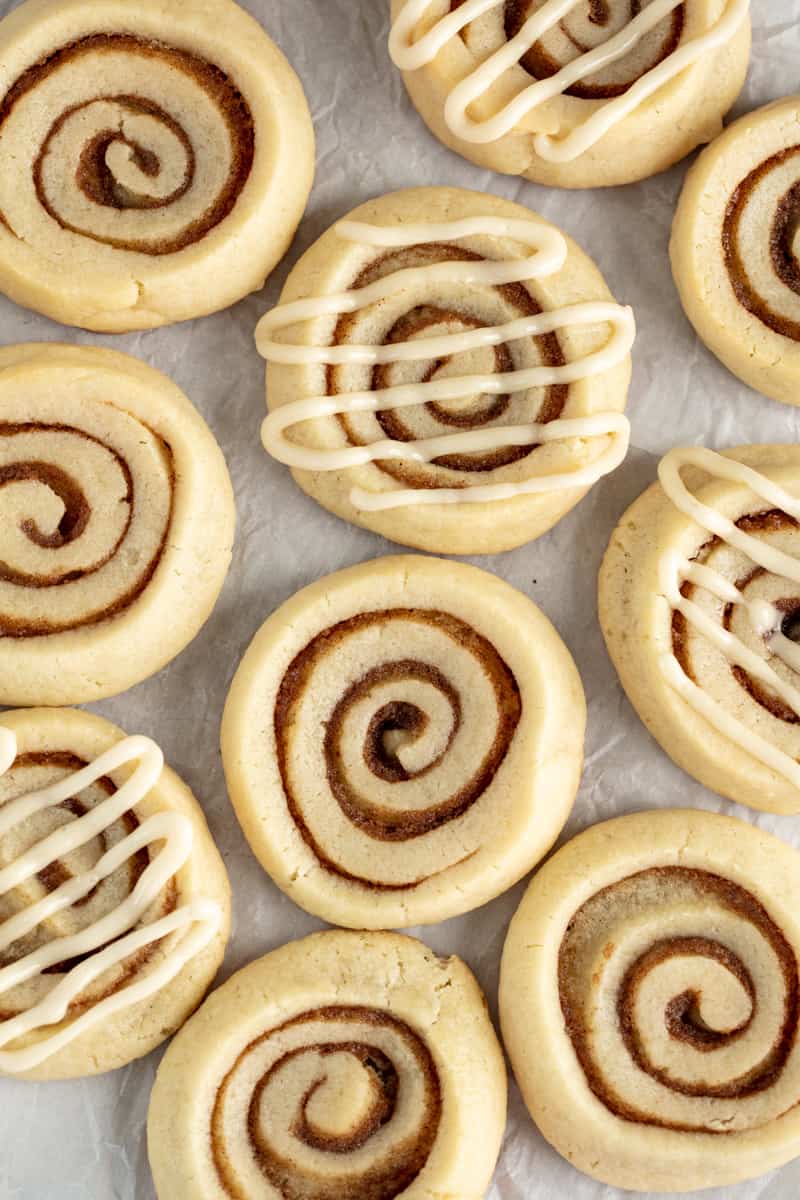 If you like this recipe you may be interested in some of our other delicious cookie recipes: