These triple chocolate cookies are rich, fudgy and decadent. They are loaded with chocolate and ready in less than 30 minutes.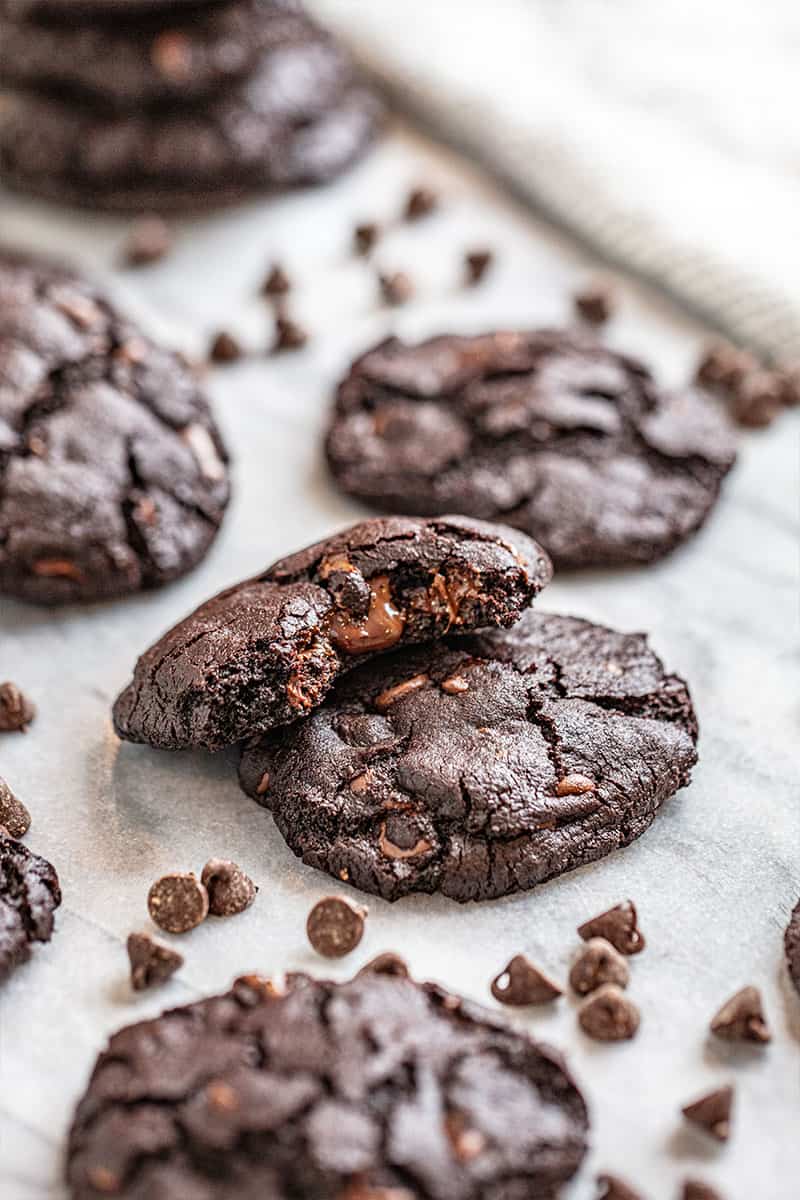 These cookies are soft and fudgy. You almost feel like you are eating a brownie. These cookies are meant for chocoholics because with each bite, you get to experience major chocolate overload! The chocolate flavor in these cookies comes from: cocoa powder, chocolate chips and a chocolate candy in the center.
My favorite thing about these cookies is how you can modify them to your liking by simply substituting a few ingredients! If you can't get enough of chocolate either, you should totally check out some of my other chocolate cookies like these chocolate sugar cookies OR these chocolate thumbprint cookies!
Triple Chocolate Cookie Variations:

If you aren't too fond of chocolate chips, use white chocolate chips or toffee chips or peanut butter chips.
Replace the chocolate square in the center with your favorite candy. Add a Rolo or caramel or peppermint patty or a mini Reese cup.
Roll the cookie dough ball in granulated sugar to give these cookies a crunchy sugary topping.
If you want to enhance the chocolate flavor even further, drizzle some melted chocolate on each cookie, once they have cooled down.

Can I make the cookie dough ahead of time?

Yes! You can either refrigerate the dough in a bowl covered with plastic wrap until ready to bake, or you can roll into balls and freeze for up to 3 months until ready to bake. Simply let your dough balls thaw to room temperature before baking.

Why did my cookies turn out flat?

Flat cookies are a common baking issue a lot of us face from time to time. In our experience, the culprit is either baking soda that is too old or simply not measuring my flour well enough and under measuring. For the most accurate measuring, you can weigh your ingredients.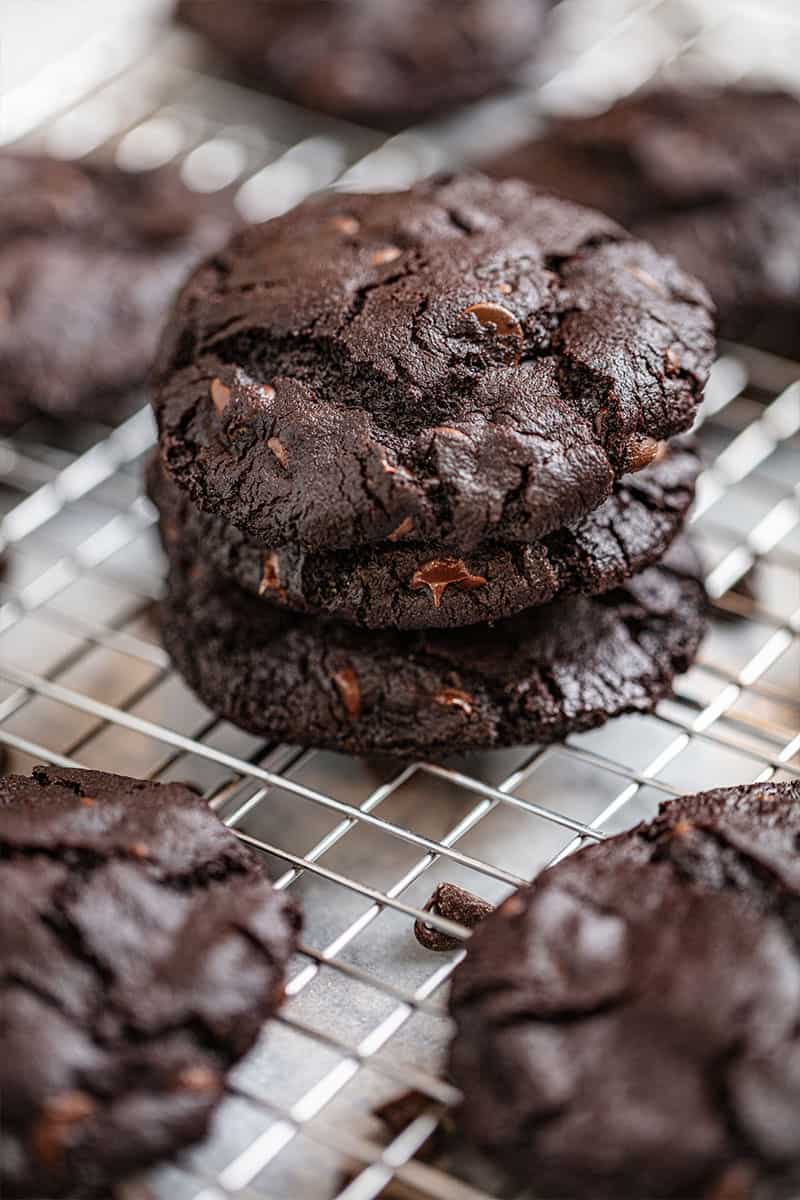 If you like this recipe, you may be interested in these other delicious cookie recipes: