These Spiral Christmas Sugar Cookies are soft and chewy and full of festive colors!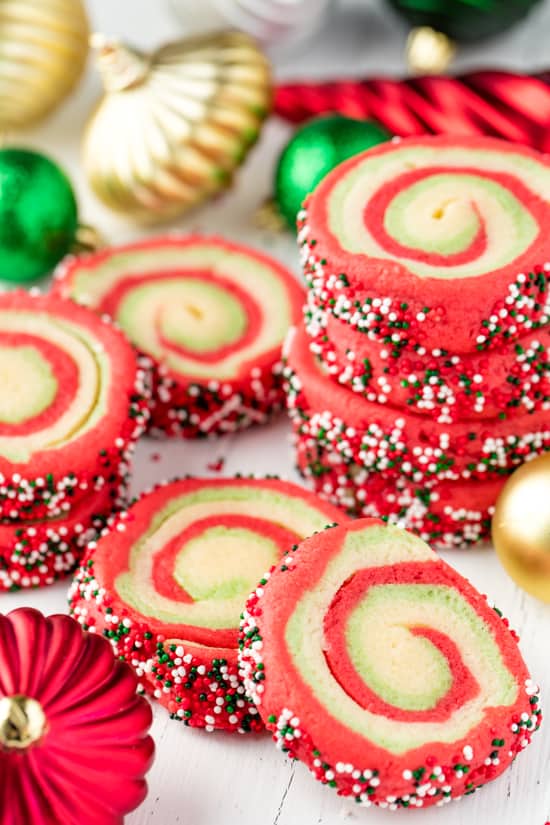 I'm getting all festive today with these spiral sugar cookies. It's all the deliciousness of my usual soft cream cheese sugar cookie, in a spiral colorful festive Christmas version, complete with sprinkles. My kids are in love with these! They have become a yearly family tradition that everyone looks forward to.
I'm usually not a big fan of sprinkles, but I take exception in this case. The sprinkles add a tasty crunch on the edges of this otherwise soft sugar cookie. It is actually kind of awesome. I highly recommend the addition of sprinkles!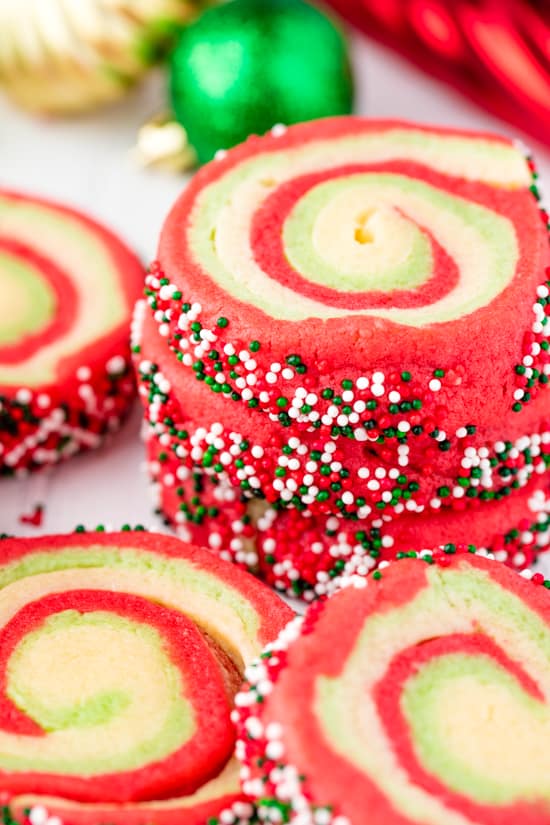 Wondering what to do with the scraps?
I would never let a good sugar cookie go to waste. I simply balled them up, flattened them, and baked them. Every cookie ends up with a different and fun design and the kids loved them.
How should I store sugar cookies?
Sugar cookies should be stored in an airtight container to keep them from drying out. Be sure to let them cool completely before storing to prevent condensation from forming. A large plastic tupperware or resealable plastic bag will work great.