This classic Orange Slice Oatmeal Cookie is packed with flavor and texture. Chewy and sweet orange, coconut and oats come together in this yummy and nostalgic treat.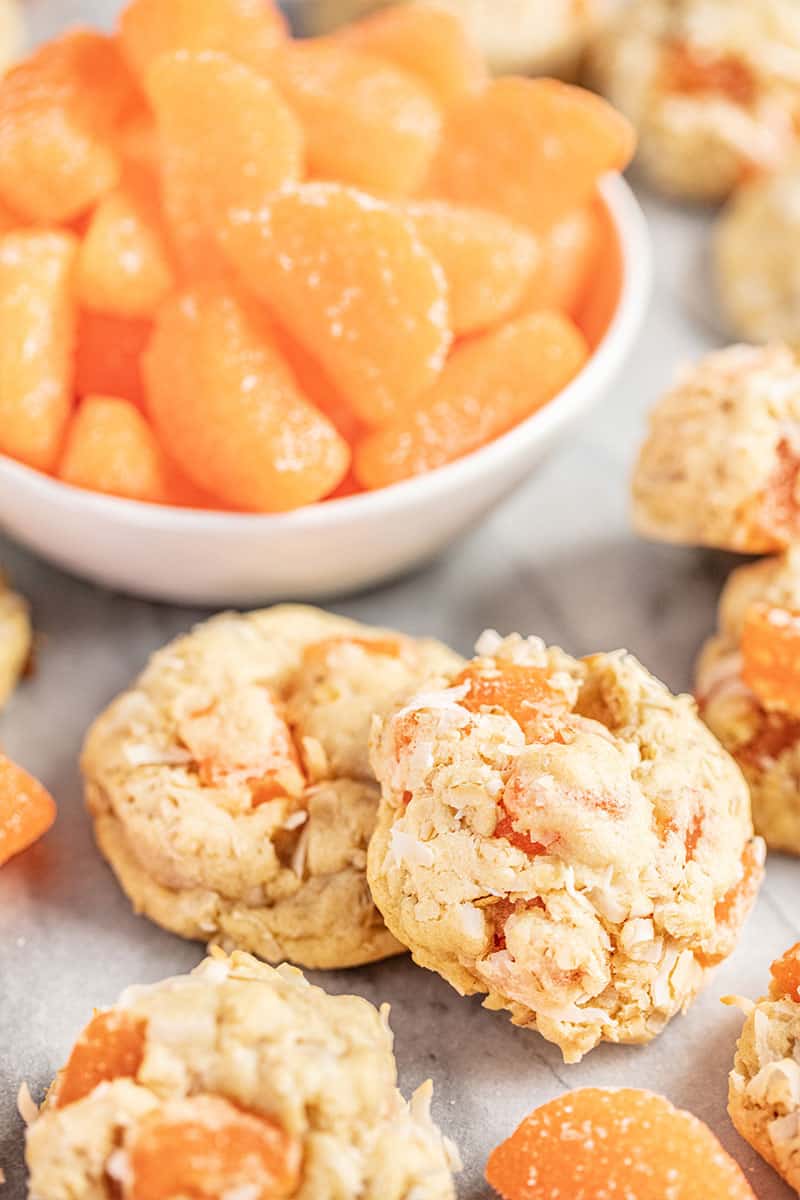 If you've never had one of these before, you're in for a pleasant surprise. You will love the texture and flavor of this sweet and chewy traditional cookie. Orange slice candy has been around for a long time, but as candy evolves, we sometimes forget about the classics. This beloved candy makes a fun appearance in this delightfully flavorful cookie. Hey, try something new, or revisit an old favorite. Either way, this cookie deserves to be taken for a spin.
You will start this recipe by preheating your oven and lightly greasing a baking sheet. You will cream together your sugars and butter and then add your dry ingredients. After that, you will fold in your coconut flakes, oats and orange slice bits. You will bake these for about 10 minutes and cool before enjoying. You are going to love the zesty, sweet flavor and chewy texture of these little gems. For the skeptic who may be thinking orange slice cookies are for grandmas, we can assure you that this ain't your grandma's cookie. No really, it's Linda's. Aunt Linda's Orange Slice Cookies.
Can I use unsweetened coconut flakes?

Yes. You can use either sweetened or unsweetened coconut flakes, It doesn't change the cookie and is almost unnoticeable in terms of flavor.

Can I use unsalted butter?

You can use either salted or unsalted butter without changing the cookies.

Can I make these cookies in advance?

Yes. This dough can be made in advance and stored in an airtight container in the freezer for 3 to 4 months. Be sure to mark your container with the date it was made. When you are ready to make the cookies, simply thaw the dough and follow baking instructions.
If you're looking for other delicious cookie recipes, here are some fun ones to try:
Watch the video below where Rachel will walk you through every step of this recipe. Sometimes it helps to have a visual, and we've always got you covered with our cooking show. You can find the complete collection of recipes on YouTube, Facebook Watch, or our Facebook Page, or right here on our website with their corresponding recipes.