S'mores Frappes are all the delicious flavors of s'mores that you love packed into one delicious ice cold beverage treat. No campfire needed!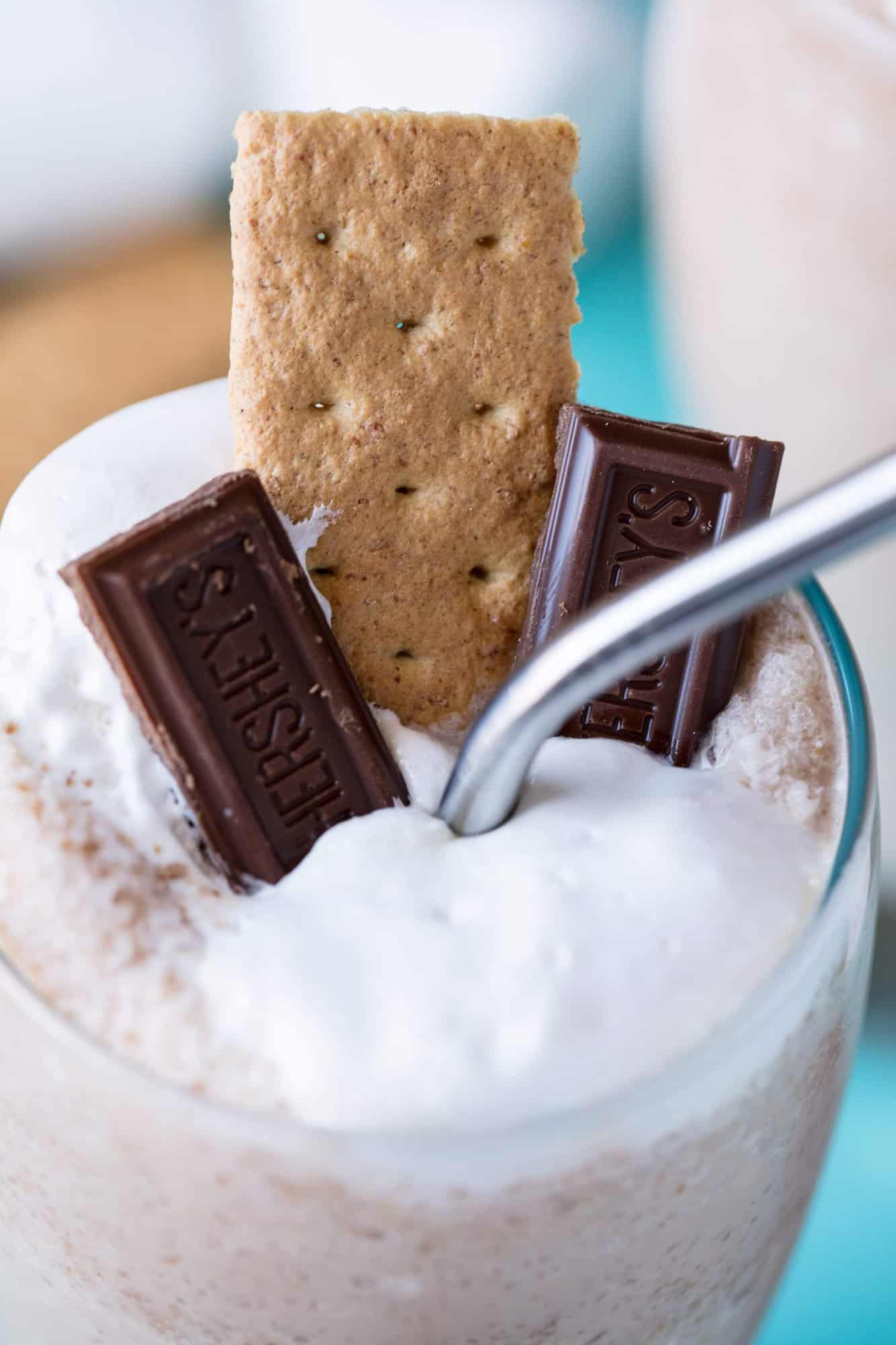 Aaaaahhhh! I did it again! I've come up with another ridiculously good frappe that we just can't get enough of. Seriously, I'm almost embarrassed how many times I made this before I was patient enough to photograph it before devouring it. But then I'm not because it was delicious and once you make it you'll understand that it is tough to wait for photographs when such deliciousness is sitting right in front of you. The goodness of s'mores in a cold and decadent dessert. And it is super easy to make! Score!
I seriously can't get over how delicious these are. I've had an aversion to s'mores for so long because I hate getting near campfires. Don't get me wrong, I love the idea of campfires, but my hair is like a sponge and it takes several washings before I can ever get the smoke smell out. It's not worth it to me to have to smell like a campfire for days on end. I love the flavors of s'mores, just not the whole making them part.
But with this drink? I get to love on s'mores any time I want. I almost always have the ingredients on hand. I always use my homemade hot fudge sauce in this because it is seriously the best ever. And since I have kids, graham crackers and marshmallows seem to always be found in my pantry. So, so, so tasty. Please try this recipe! Sure, you might be addicted for life, but it's too good to pass up.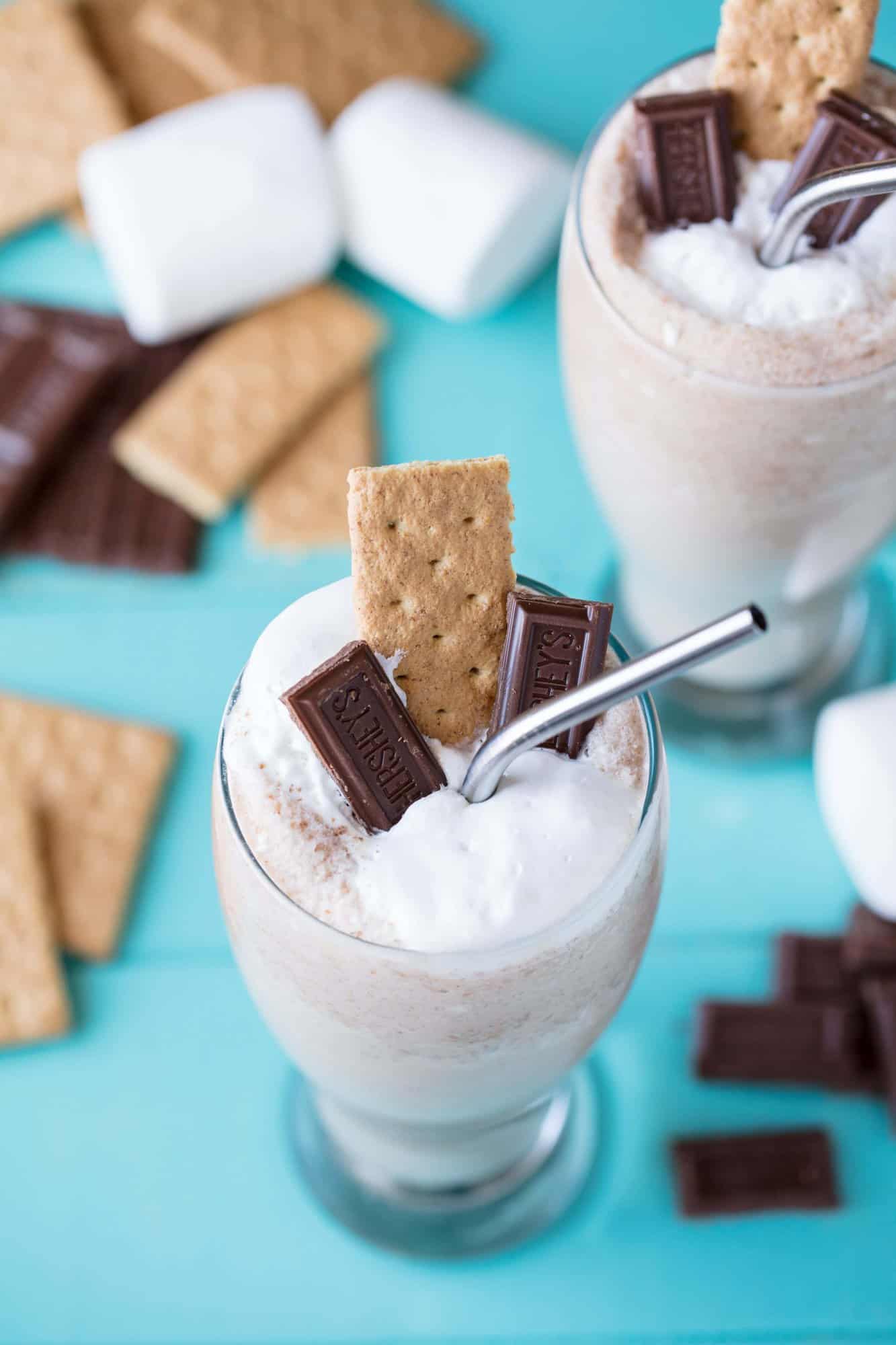 Coffee Options
Want to add coffee to your frappe? You can use one of these options
1 to 2 shots prepared espresso
1 teaspoon Instant espresso powder
1/4 to 1/2 cup brewed coffee
Watch the video below where I walk you through every step of this recipe in a full length cooking show tutorial. You can even laugh at the jumbo marshmallows my husband bought at the store. Who buys jumbo marshmallows? Those things are massive!