Skillet S'mores Dip has ooey, gooey chocolate, and is topped with perfectly toasted marshmallows. Ready in just 20 minutes, go ahead and grab a box of graham crackers to dip for the most delicious dessert!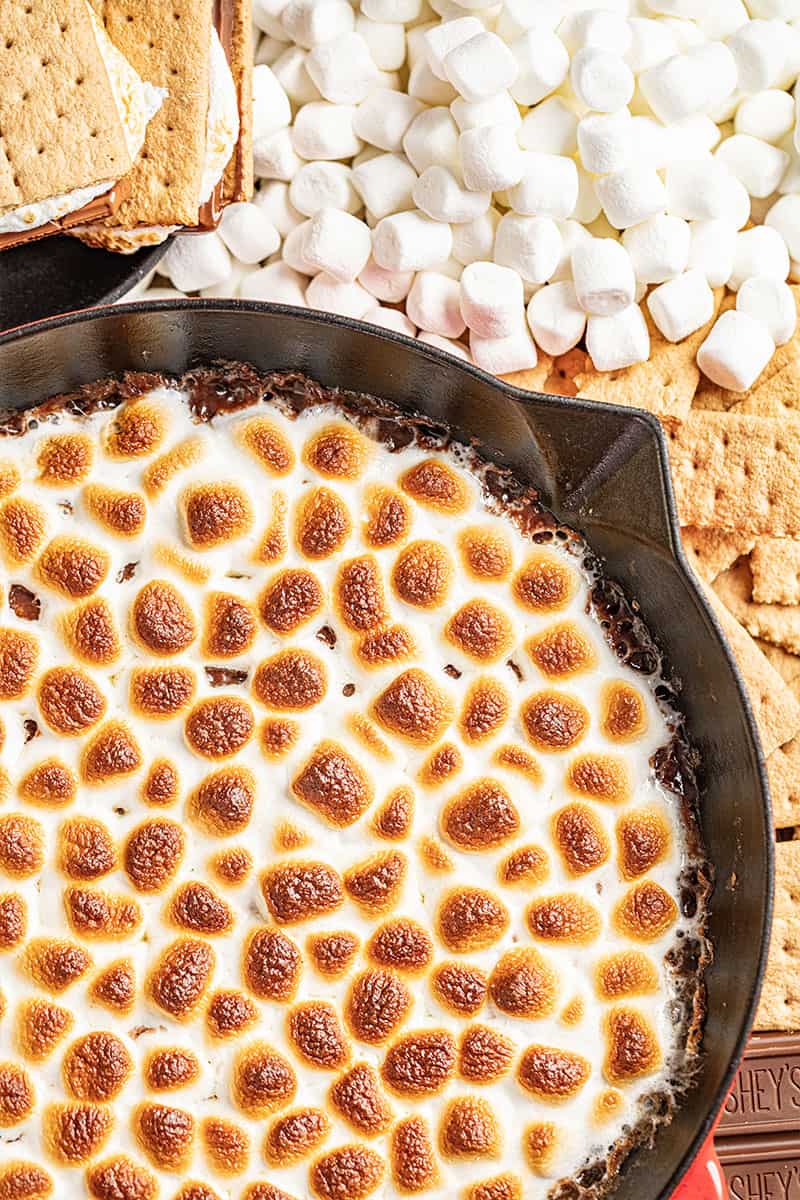 S'mores is the original favorite dessert. There's something so special about a dessert that you can only ever eat a handful of times each year. Reserved for camping trips only, it always felt like a super special occasion to have s'mores. It meant we were staying up late by a campfire and indulging in as many s'mores as our stomachs could handle. Later in life, we decided that we wanted to be able to recreate this special dessert anytime we wanted, and not just when we're camping! This s'mores dip will bring you back to your favorite childhood memories, and will leave you licking the pan clean.
What can I cook skillet s'mores dip in?
This recipe was written for a 10 inch oven-safe skillet. However, you can always cut the recipe in half to use a smaller skillet, or add a bit extra for a larger skillet.
If you do not have an oven-safe skillet, you can use an 8×8 glass or metal baking pan.
Chocolate Chip Substitutes:
Feel free to use alternatives to chocolate chips. Some suggestions would be broken up chocolate bars or a 50/50 blend of chocolate chips and peanut butter chips as well! If you like dark chocolate, that's great too!
Heavy Cream Substitutes:
We prefer this dip with heavy cream, but you can substitute with 1/2 and 1/2. If you are looking for a dairy free substitute, try full-fat canned coconut milk.
Marshmallow Options:
We prefer mini marshmallows, but you can use jumbo marshmallows in a pinch. You will simply want to cut them in half. We ended up using approximately 60 mini marshmallows, but how many you use will depend largely on the size of skillet or baking pan. You want to completely cover the top.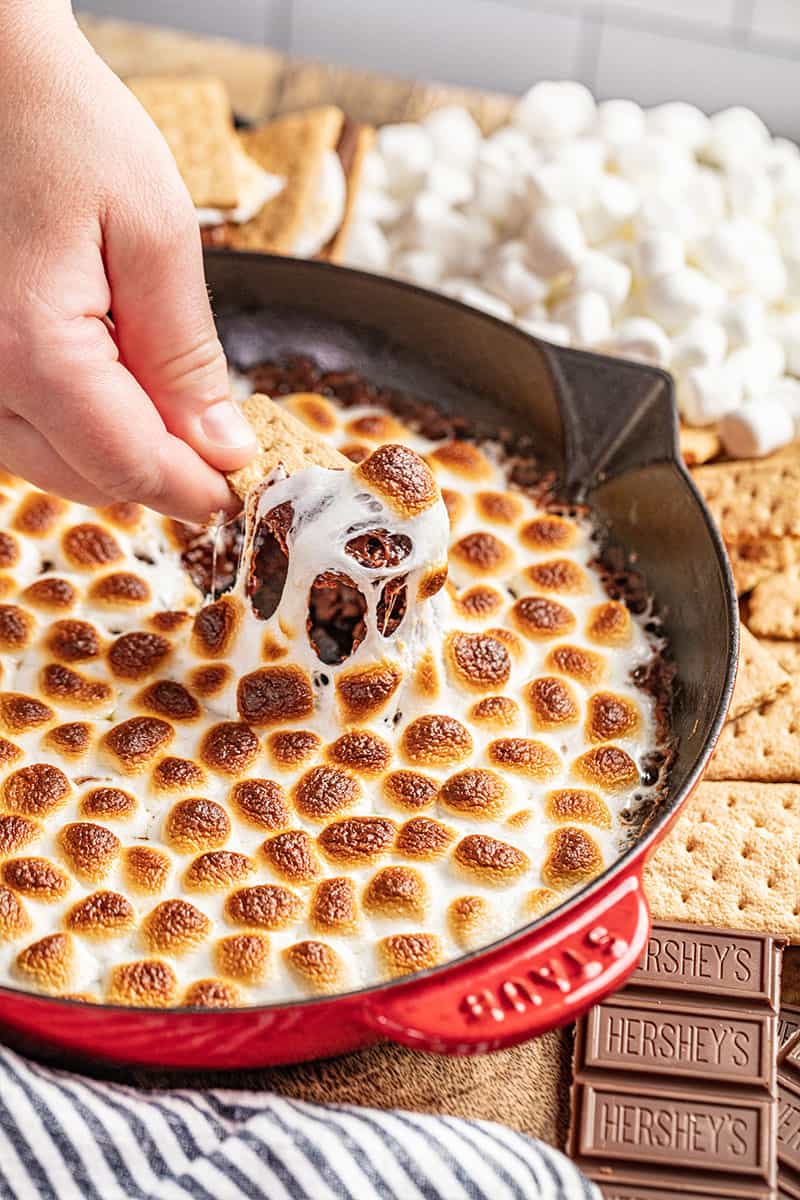 Storage and Reheating Instructions:
We honestly never have leftovers of s'mores dip. We eat this entire thing until every last bit of melted chocolate is gone! If you find that you can't quite finish it, you can store any leftovers in an airtight container in the fridge for up to 7 days. Reheat in the microwave in 30 second increments until warmed through, or in a preheated oven at 350 degrees in an oven-safe baking dish until warmed through.
If you like this recipe, you may be interested in these other delicious dessert recipes: