Mexican Horchata is a sweet, cinnamon rice milk drink that is super popular. This version is easy to make with options to keep the rice in the drink or to remove.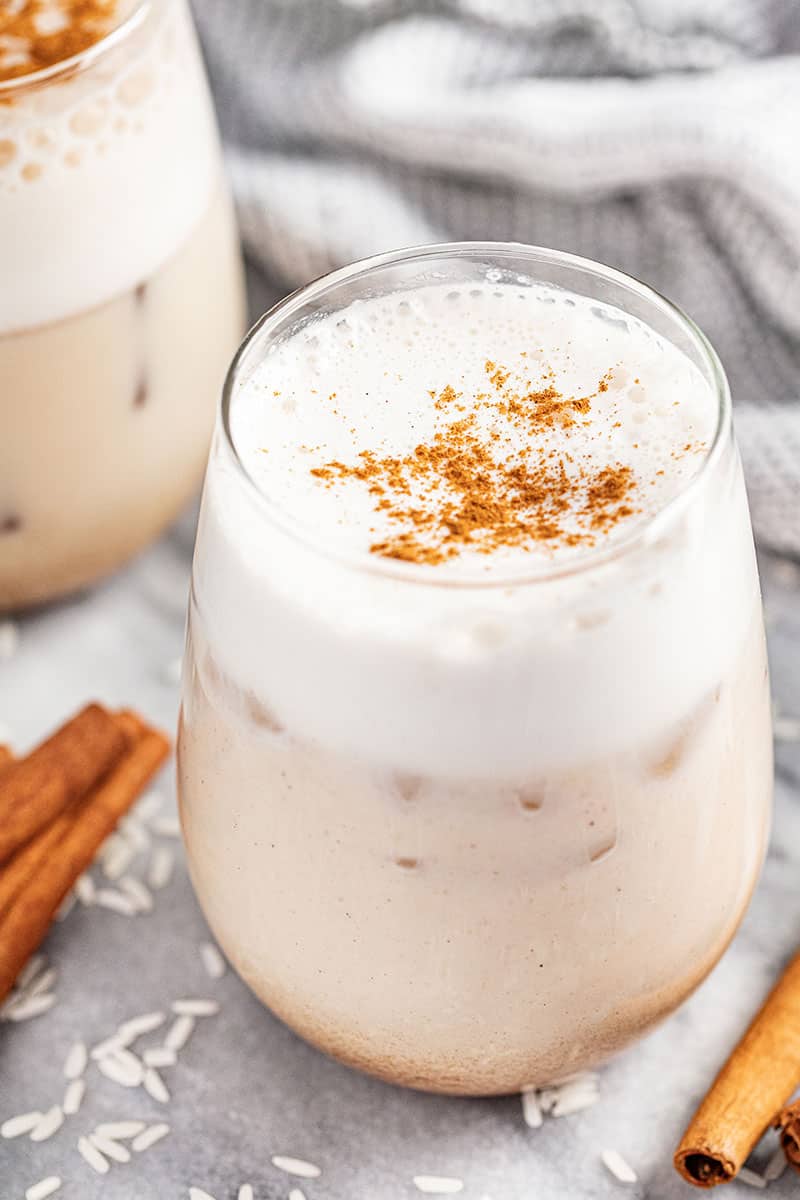 Horchata is a traditional Mexican dessert drink that you have probably seen at your local Mexican restaurants. While the ingredients separately may not seem like they would go together in a beverage, this is actually a really delicious drink. The rice water blends with the milk and cinnamon and has just the right amount of sweetness. It is just so refreshing.
History Lesson: Horchata, also known as "horchata de chufa" originated thousands of years ago in North Africa and was made from ground and sweetened tiger nuts. It spread to many different countries and eventually made its way to Mexico. Tiger nuts were not available in Mexico, so it became "horchata de arroz" and was then made with rice instead.
Straining Rice: Optional

Some people do not like the texture of the ground rice in their horchata, and they prefer to strain. If you do not mind the texture, you definitely do not have to strain, and some people prefer it this way. Just make sure to blend for a full 2 minutes if you intend to keep the rice in your drink. It will be slightly thicker and have a powdery quality.

Hot Vs. Cold Horchata:

Yes, horchata can be served either hot or cold. We prefer it served cold over ice, but you can always heat it in a saucepan on the stovetop over medium-low heat and serve warm.

Storage and Longevity:

Horchata needs to be stored in the refrigerator and can last about 5 days. However, we have a hard time making it last more than 24 hours. It's so good!
If you like this recipe, you may be interested in these other delicious beverage recipes: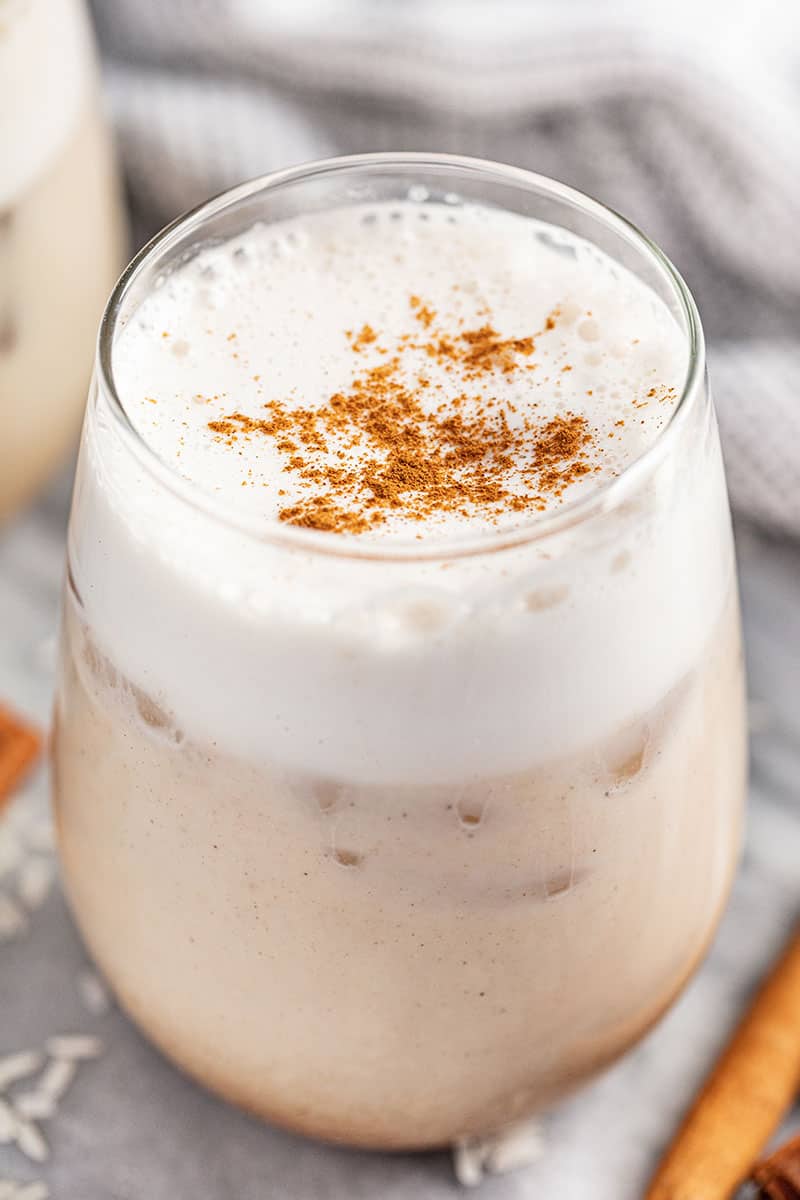 Watch the video below where Rachel will walk you through every step of this recipe. Sometimes it helps to have a visual, and we've always got you covered with our cooking show. You can find the complete collection of recipes on YouTube, Facebook Watch, or our Facebook Page, or right here on our website with their corresponding recipes.