Effortlessly whip up delicious air fryer hamburgers for a quick and tasty weeknight dinner. Simply mix up your homemade burger patties and cook in the air fryer for a flavorful meal. Perfect for busy nights and sure to be a family favorite!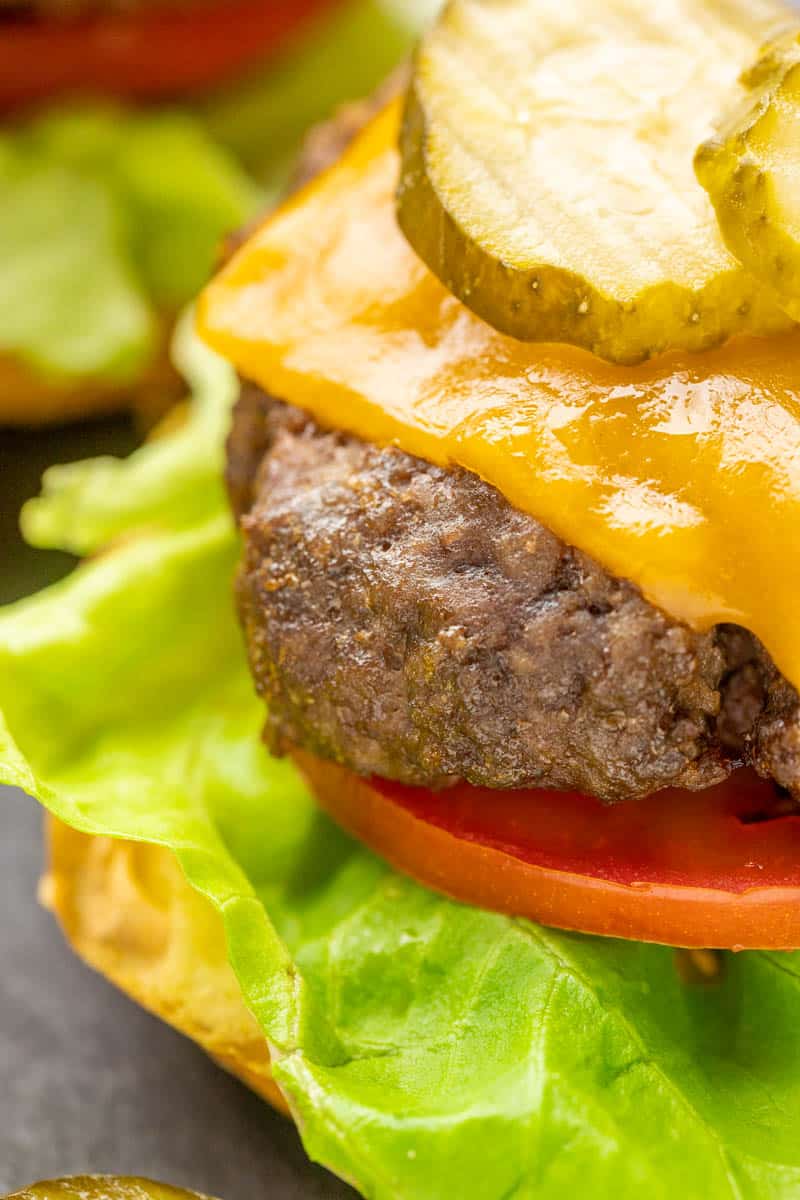 Looking for an easy and delicious way to enjoy hamburgers any day of the week? Look no further than the air fryer! This versatile kitchen appliance allows you to achieve perfectly juicy hamburgers in just 10 minutes, all while maintaining that grilled-to-perfection flavor. And the best part? They're just as tasty – if not more so – as burgers on the grill. So next time you're craving a classic burger, skip the grill and opt for the air fryer for a quick and satisfying meal.
Ground Beef Substitutes
Minding your beef consumption or simply looking to mix things up? Try substituting in some ground turkey, chicken, lamb, or pork for a tasty change of pace! Just keep in mind that cooking times may vary slightly depending on the type of meat you use. Ground turkey and chicken tend to be leaner, so they may require a little extra cooking time to make sure they're fully cooked. On the other hand, ground lamb and pork are generally fattier and may cook a bit faster. If you're using a leaner meat, you might also consider adding a bit of oil or broth to help keep it moist during cooking.
Air Fryer Hamburger Topping Ideas
Buns (try homemade burger buns or brioche hamburger buns)
Cheese of choice (we love American, cheddar, and Pepper Jack!)
Lettuce or spinach
Tomatoes
Onions (raw and/or grilled)
Pickles
Ketchup, mustard, mayo, or another sauce
Avocado
Bacon
Serving Suggestions
Freezer Instructions
You can freeze your homemade burger patties to get a head start on future meals! Simply form the burgers as instructed on the recipe card below. Place them on a plastic wrap-lined baking sheet and then cover them with plastic wrap. Freeze for 1-2 hours so that they become firm, then wrap the burgers again in another layer of aluminum foil. They will keep in the freezer for up to 3 months. Allow the hamburgers to thaw in the fridge overnight before you cook them.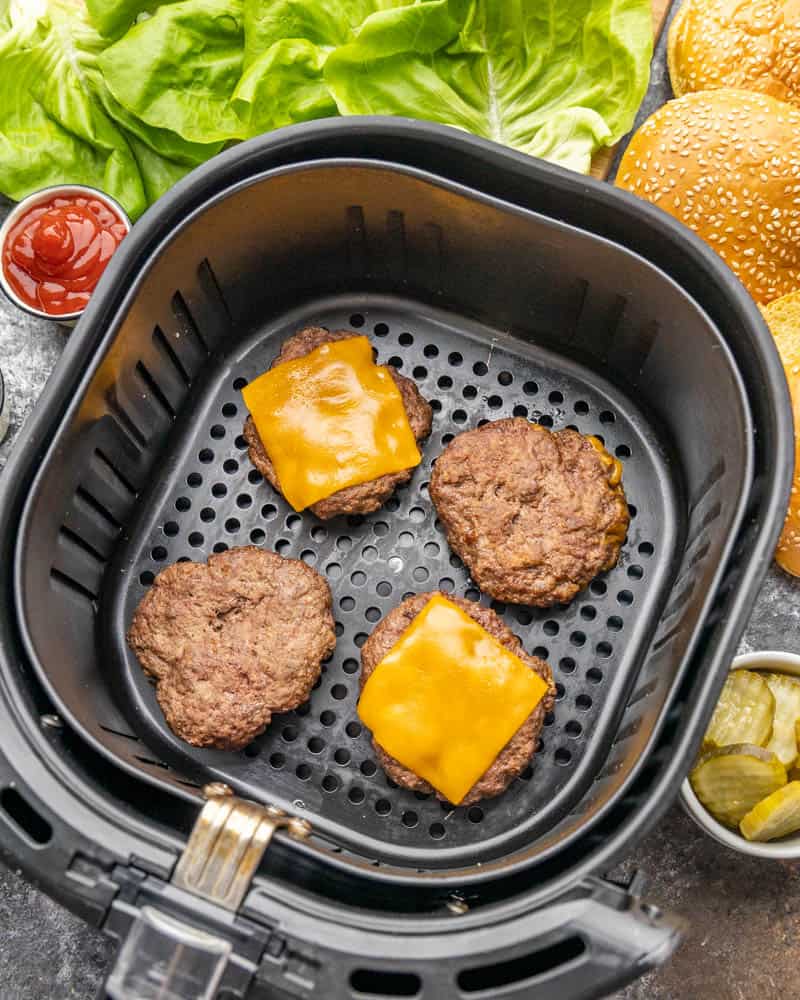 Storage and Reheating Instructions
This recipe is for 4 burgers. If you have any leftovers, you can store the burger patties in an airtight container in the fridge where they will keep for up to 4 days. We suggest that you avoid storing the burgers with the toppings and bun as they will become soggy. Store separately for the best results. You can also use your air fryer to reheat the patties. Preheat it to 350 degrees F and then cook for 2-4 minutes.
If you like this recipe, you may be interested in these other delicious hamburger recipes: