This easy Thai Shrimp Salad comes together in less than 15 minutes making it a great option for a weeknight meal. It's light, refreshing, and oh so tasty with that amazing chili-lime vinaigrette!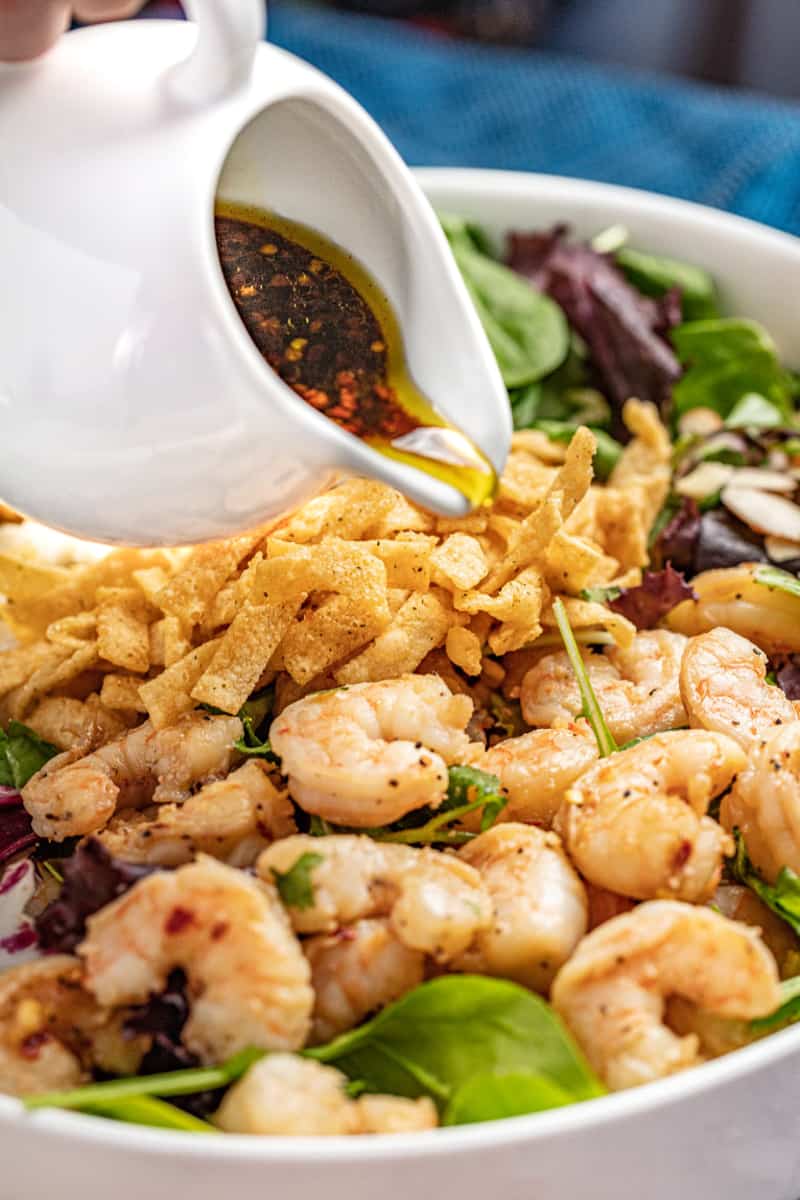 Do you love Thai food? Then you'll love the flavors in this salad! This definitely isn't a traditional Thai dish, but it's inspired by all the yummy flavors of Thai cuisine. We've topped ours with shrimp, crispy wonton strips, water chestnuts, sliced almonds, and freshly chopped cilantro. You can mix and match yours however you'd like. We've finished it all with two dressings: a Thai-inspired chili-lime vinaigrette and peanut sauce.
This salad isn't just healthy, it's easy to make too! To make it even easier, you could always cheat a little and buy the pre-cooked shrimp and toss it in the vinaigrette to make it even faster, but I do prefer freshly cooked shrimp myself.
What kinds of salad greens work best in this recipe?

The photos and video included with this recipe show this salad with mixed leafy greens. You can use mixed Asian greens, spinach, chopped romaine, or other similar mixes.

Should I leave the shrimp tails on or take them off?

Let's face it, shrimp are ugly without their tails. Now, that being said, if you aren't vain about your food, remove them! It definitely makes any shrimp dish much easier to eat. Food photographers, tv foodies, and restaurants often leave tails on for aesthetic purposes, but you don't have to fall into the same trap. It takes the same effort to remove them before cooking as it does while serving, but the rest of the people at your dinner table may appreciate it if the tails were already removed for them.

Can I use pre-cooked shrimp?

We prefer freshly cooked shrimp as they cook so quickly, but you can also use pre-cooked shrimp as a matter of convenience. Be sure to season them with salt and pepper and drizzle the marinade/dressing on them.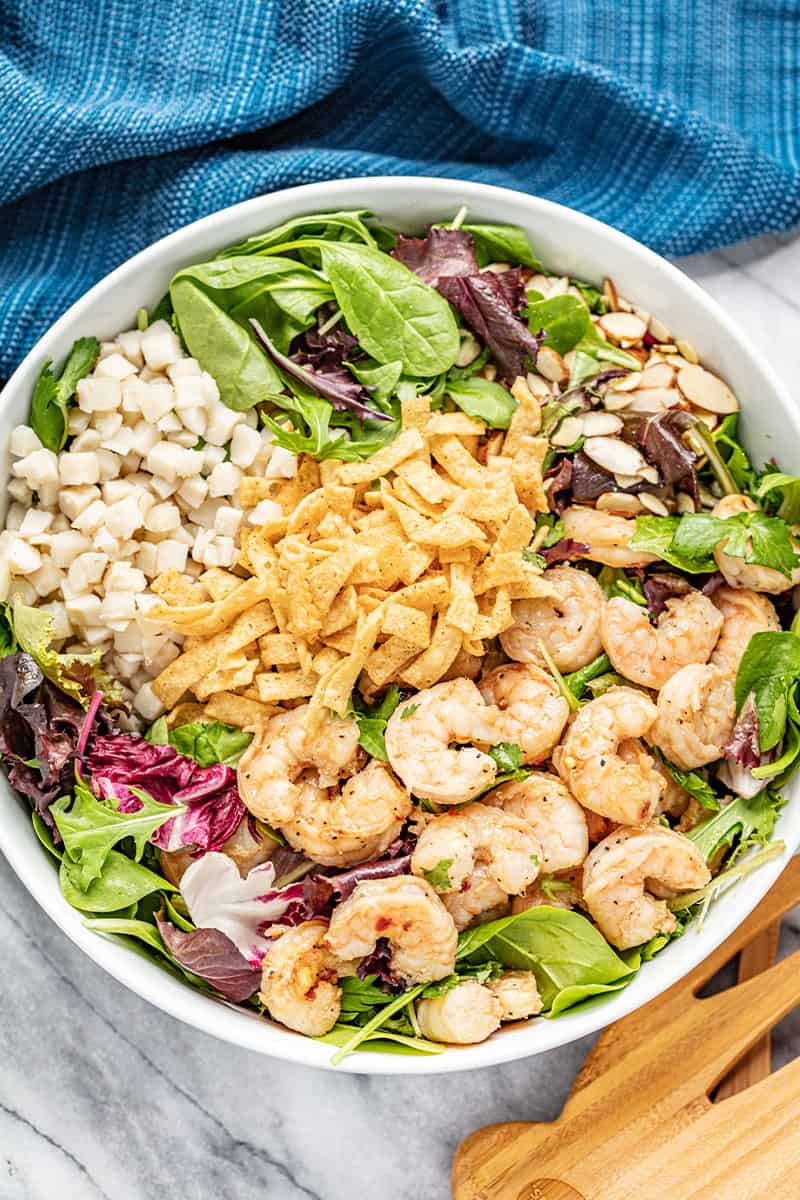 If you like this recipe, you may be interested in these other delicious salad recipes:
Watch the video below where Rachel will walk you through every step of this recipe. Sometimes it helps to have a visual, and we've always got you covered with our cooking show. You can find the complete collection of recipes on YouTube, Facebook Watch, or our Facebook Page, or right here on our website with their corresponding recipes.