Meet your new favorite salad! Summer Peach Salad is full of the sweet flavors of late summer with peach, blueberry, avocado, mint, mozzarella and more!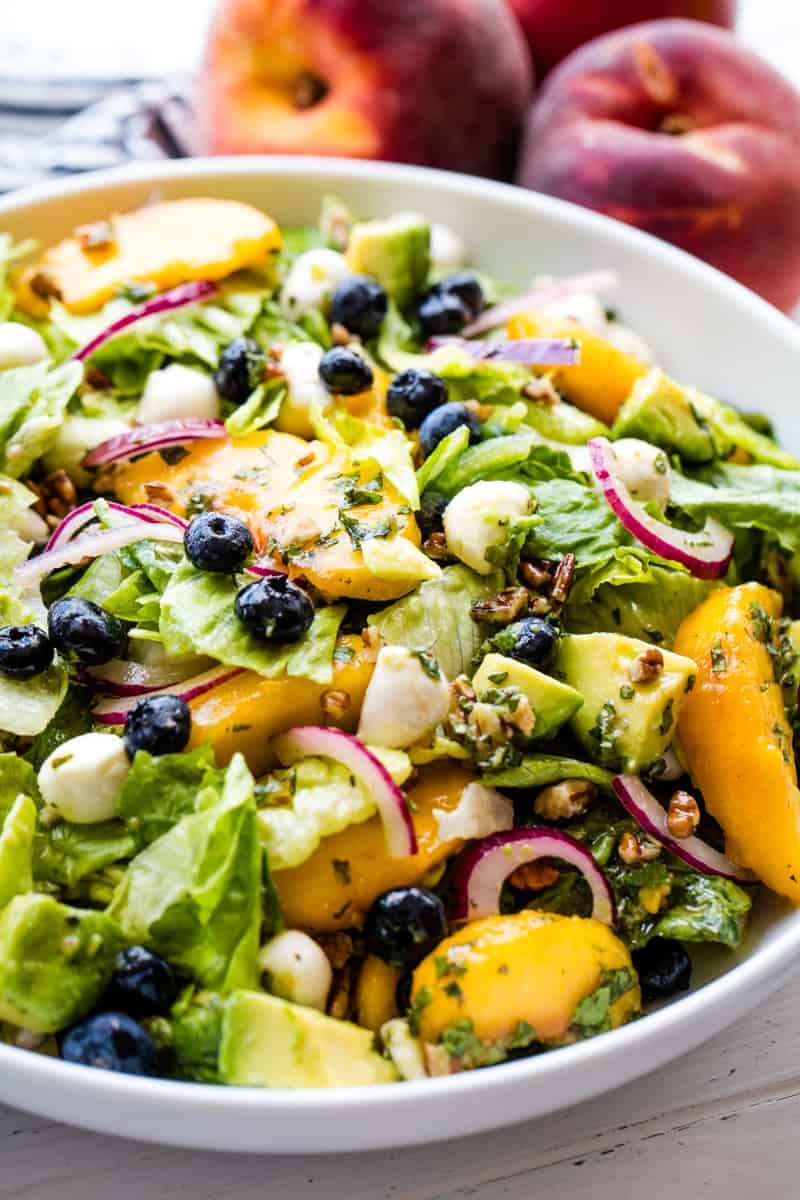 How can you tell if a peach is ripe?

There are three main signs you can look for to tell you if the peach is ripe and juicy:

1. You should be looking for the peach to have a nice deep golden look to it its yellows. The more golden look to the peach the better.

2. Grab the peach and give it a very gentle squeeze. If there is a little give to it but not much you the peach is not quite ready to eat. You want your peaches to be very soft when you squeeze them.

3. Sounds weird, but you want to look for wrinkles by the steam of the peach. Wrinkles mean that water has evaporated out of the peach leaving it with a greater peach flavor.

Can I leave The Skin On For This Recipe?

Yes, but don't. The texture and the taste of the skin, in my opinion, does not match well with the salad. Do yourself a favor and take a couple of minutes it takes to peel the peaches as it will make the best salad possible.

Can I add a protein to this salad?

Yes, if desired, you can add a protein to this salad. I recommend using a simple chicken recipe like my Simple Grilled Chicken or my Quick Grilled Lemon Chicken Tenders. Both can be made on an outdoor grill, or indoors on the stovetop.
If you like this recipe, you may also be interested in these other salad recipes: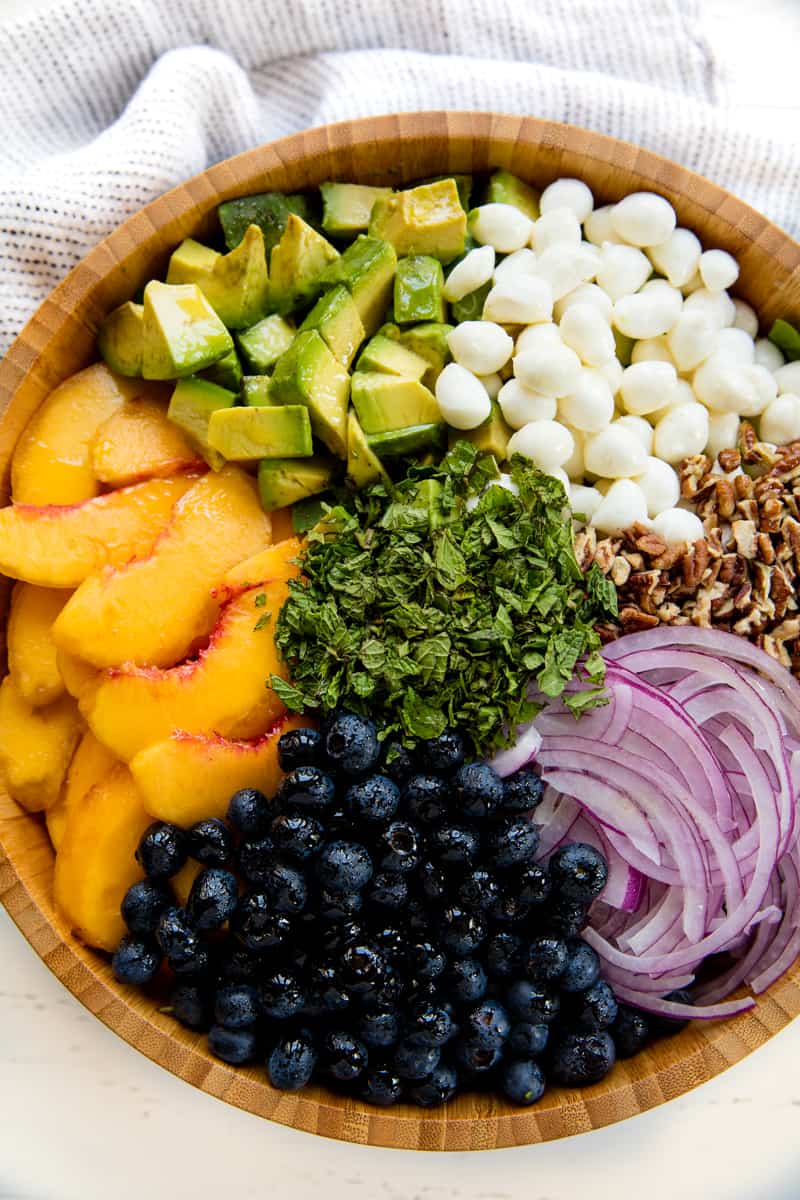 Watch the video below where Rachel will walk you through every step of this recipe. Sometimes it helps to have a visual, and we've always got you covered with our cooking show. You can find the complete collection of recipes on YouTube, Facebook Watch, or our Facebook Page, or right here on our website with their corresponding recipes.