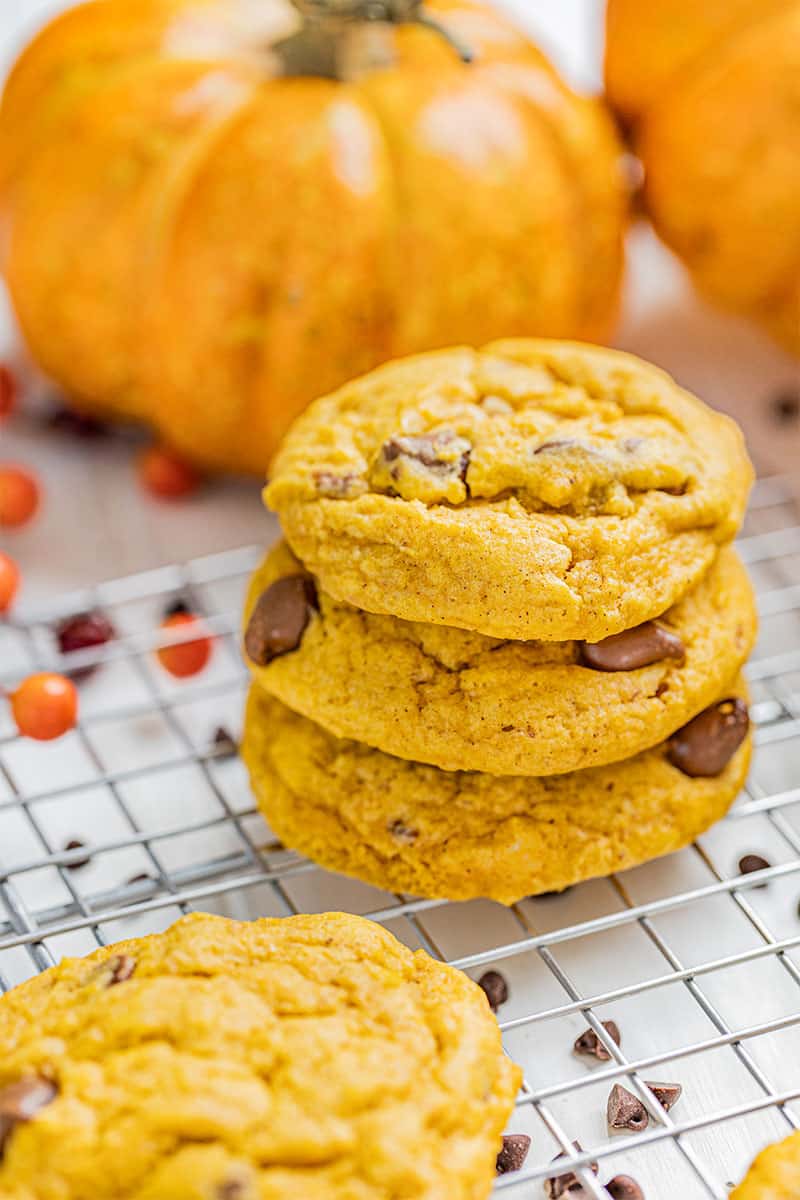 Pumpkin Chocolate Chip Cookies are so moist, soft and delicious. They are full of amazing pumpkin flavor, and are a quick and easy cookie that is always a crowd favorite!
Fall has arrived, and we could not be more excited! Our favorite flavors are everywhere, including pumpkin everything. We know that not everyone is a fan of pumpkin, but we would dare anyone to try these cookies and not fall in love with them. We seriously can't get enough of them, and unfortunately, neither can our kids! It forces us to be sneaky and make extra batches while they're at school. Perhaps we should have emphasized the veggie aspect of pumpkins to keep them away from the start! Good luck keeping these in your house for more than 24 hours!
Can I double the recipe?
Yes! Cookie recipes typically double rather easily. This recipe makes approximately 18 to 24 cookies, depending on how large or small you make them. Simply double all of your ingredients for approximately 48 cookies. You will need to either work in batches, or use 4 baking sheets.
Chocolate Chip Options
The type of chocolate chips you use is a matter of personal preference. Both semi sweet and milk chocolate chips will work in this recipe, or you can use a combination of both. You can also use chocolate chunks.
Parchment Paper/Nonstick Cooking Spray
When baking cookies, it is preferable to use parchment paper or a silicone baking mat because it not only prevents the cookies from sticking to the pan, but it does so without adding any extra grease. Nonstick cooking spray does leave a slightly greasy feel to the bottoms of your cookies.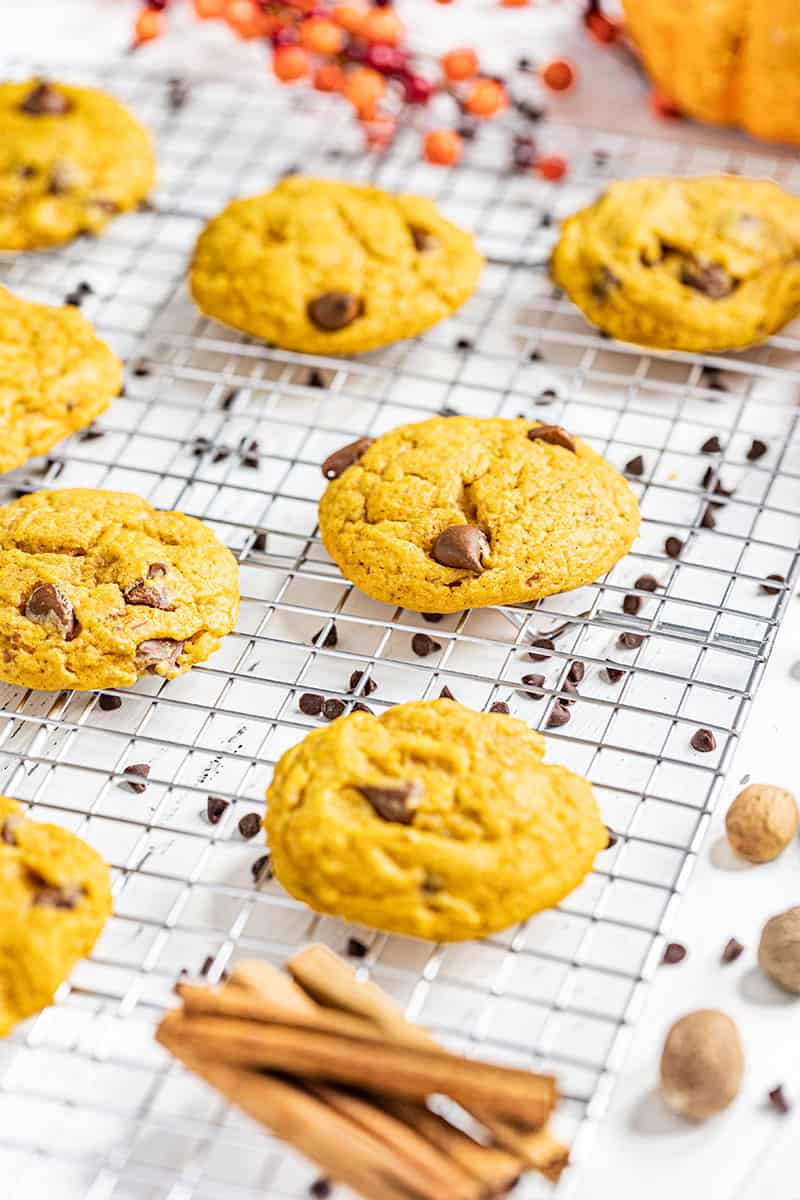 Freezer Instructions
This cookie dough can easily be frozen. For best results, shape into balls and freeze on a baking sheet. Once frozen, transfer to a resealable plastic freezer bag for long term storage, up to 3 months. When ready to bake, place cookie dough onto baking sheet and let thaw while oven preheats. Bake approximately 16 to 18 minutes.
Storage Instructions
Store leftovers in an airtight container at room temp for 3-5 days.
Watch the video below where Caytlin will walk you through every step of this recipe. Sometimes it helps to have a visual, and we've always got you covered with our cooking show. You can find the complete collection of recipes on YouTube, Facebook Watch, or our Facebook Page, or right here on our website with their corresponding recipes.