This Moist Pumpkin Bread is made from scratch and is absolutely fool proof and easy to make. Add walnuts, raisins and more or just enjoy it plain. You will love this super moist fall quick bread!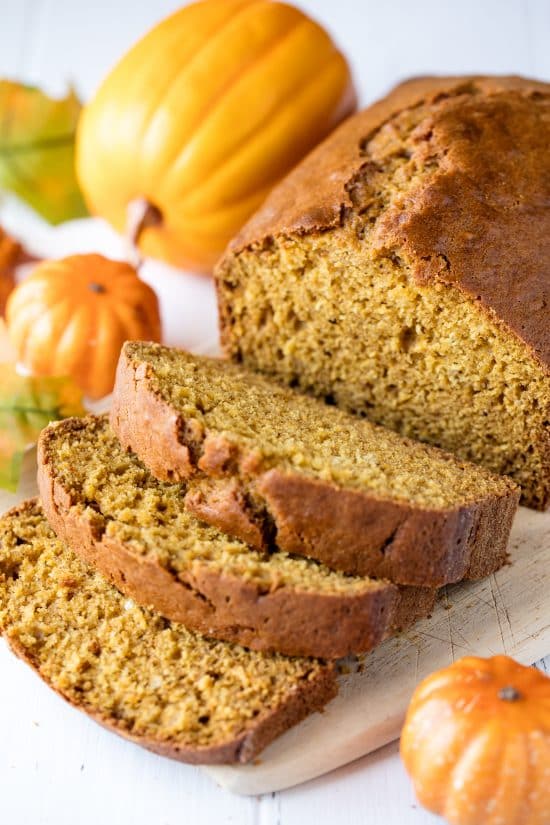 I have been making this recipe for years! It is the PERFECT pumpkin bread. I like to say that it is practically perfect in every way. It's super moist and full of wonderful fall, pumpkin flavors. It also makes two loaves which means you can easily have one for your family and have one to give to a friend, neighbor, or teacher.
This recipe uses vegetable oil for moisture. I know that some people don't care to add this much vegetable oil to their bread. That's okay! I have the perfect substitute for you. Instead of 3/4 cup of vegetable oil, add 3/4 cup of unsweetened applesauce for all or part of it. So if you add 1/2 cup of applesauce, add 1/4 cup of vegetable oil.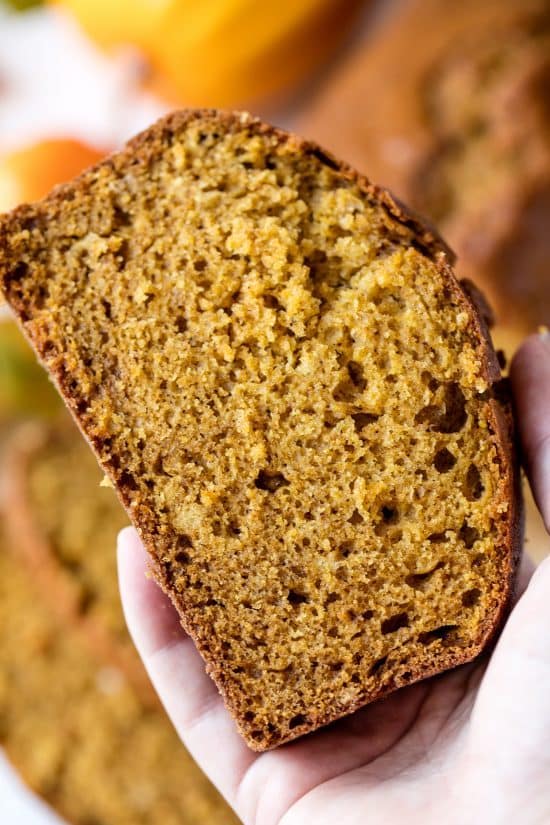 Some people absolutely love to add nuts or dried fruit to their pumpkin quick bread. If that's your thing, feel free to add in 1 to 2 cups of either chopped nuts, or small or chopped dried fruit. This is the perfect base recipe if you want to make any additions.
If you are worried that your loaf is getting too browned on top, place a piece of aluminum foil loosely over the top during the last 20 minutes of baking. Some ovens just function a bit differently than others and leave the tops a little more on the brown side than some people like. This little trick comes in handy if you have an oven like that.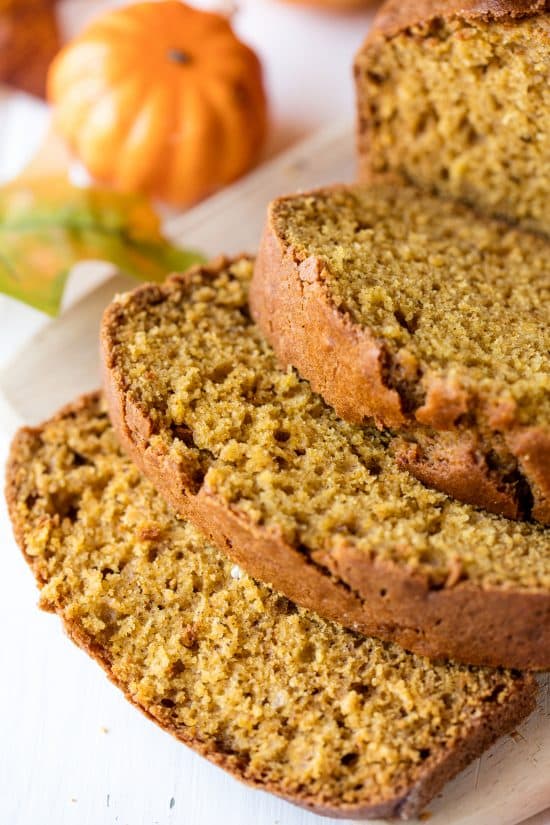 If you like this recipe you should also check out my recipe for Braided Pumpkin Bread. Instead of being a quick bread like this, it's a yeast based bread that is super soft. I love serving it up with soup in the fall. For another great fall recipe, check out my Gingerbread Pancakes. They are incredible with their butter pecan syrup!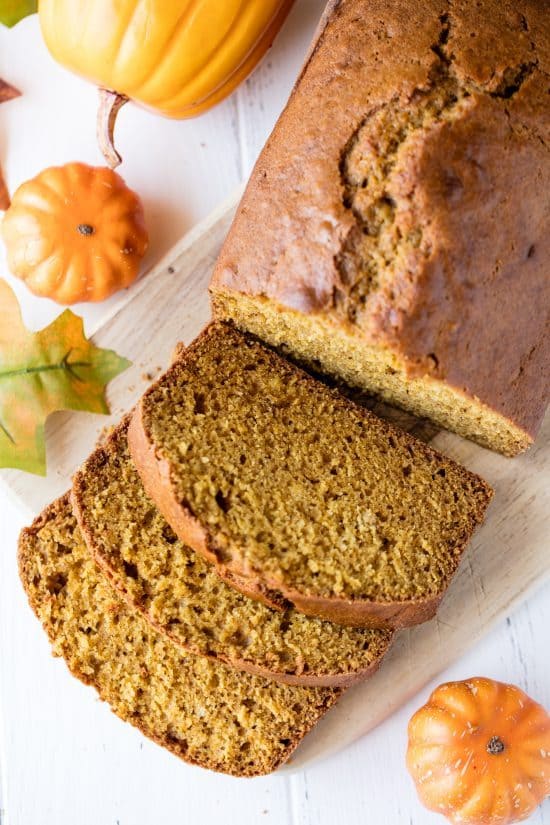 Watch the video below where I walk you through every step of this recipe. I want you to be completely successful at every recipe you try from my website so I include video recipe demos in every single one that I can! It's a ton of extra work for me, but I want to make sure you can make ANY of my recipes with absolute perfect. I promise restaurant quality recipes you can easily make at home, and I aim to deliver! You can check out my entire video recipe collection over on YouTube.