A classic star bread recipe with a twist — rich and creamy Nutella! This yummy and sweet pull-apart bread is full of chocolate and hazelnut flavor. It's the ultimate holiday treat that would make a lovely addition to any gathering!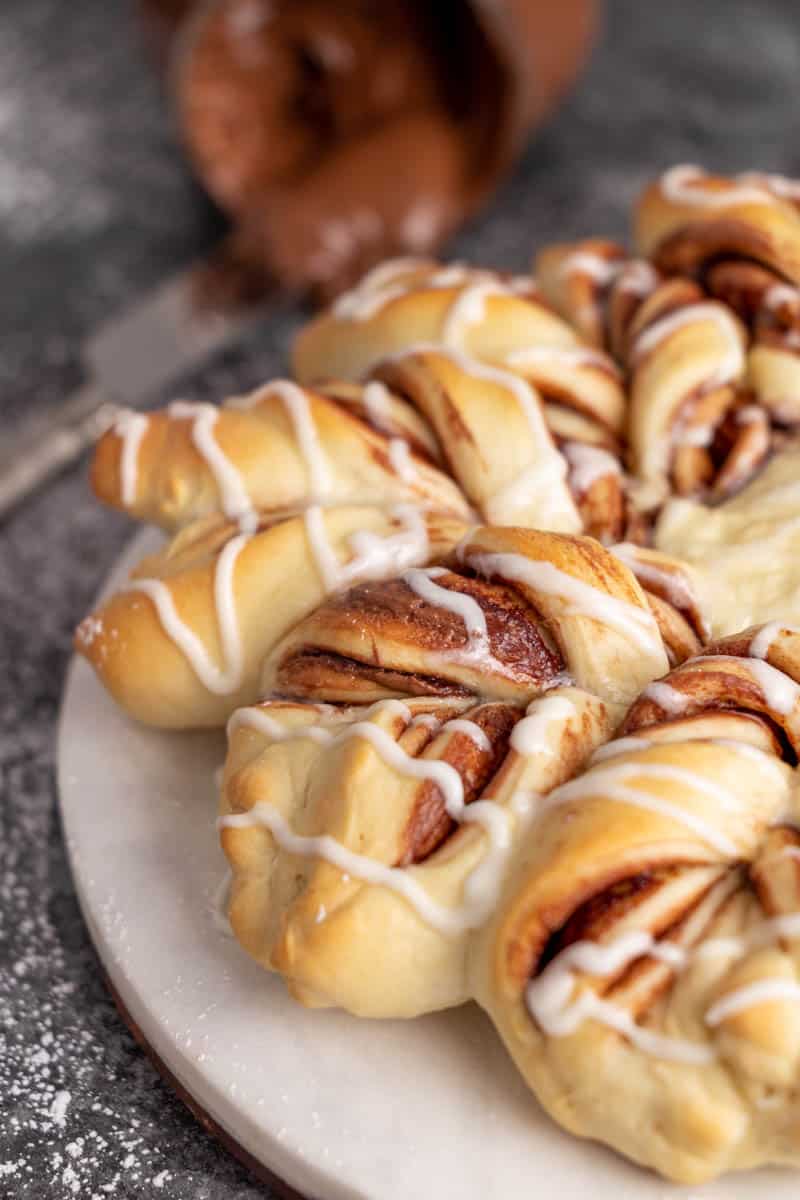 Star bread is one of our favorite things to serve around the holidays. Also called snowflake bread, it closely resembles — you guessed it — a large (and edible!) snowflake. It's typically made with swirls of cinnamon and sugar, but when you swap them out for Nutella, it gets even better. This spread is made from hazelnuts and boasts a rich, chocolate-like flavor. If you don't have a jar in your house, we urge you to go out and get one! It's delicious on toast or can be used to dunk fruit in. And, of course, you'll need a healthy helping of it for this Nutella star bread recipe. Don't hesitate to lick the spoon after you've added it — in fact, we encourage it!
Dough Options
If you're looking for a shortcut to make this Nutella star bread even easier to create, you can definitely use store-bought dough. We use a homemade cinnamon roll dough recipe (also outlined on the recipe card below) to make ours, but no judgment if you want to use something from the supermarket! Here are some options:
Puff pastry dough
Crescent sheets
Pie crust dough (you could also try our homemade recipe)
How Do You Make Light And Fluffy Bread?
This is one of the most common questions that comes up when making homemade Nutella bread: how do I make sure that it's light and fluffy instead of tough and hard? Much of your bread's texture comes from how much yeast you use. Follow the recipe instructions carefully and you will end up with light and fluffy results! Be sure to avoid over-kneading the batter and over-baking too.
Topping Ideas
You can serve your Nutella bread as is — the flavors from the hazelnut spread are delightful, and you don't need to worry about adding much else. That said, you can top your bread with some fun add-ons if desired:
Homemade icing
Nutella icing
Melted peanut butter drizzle
Powdered sugar
Granulated sugar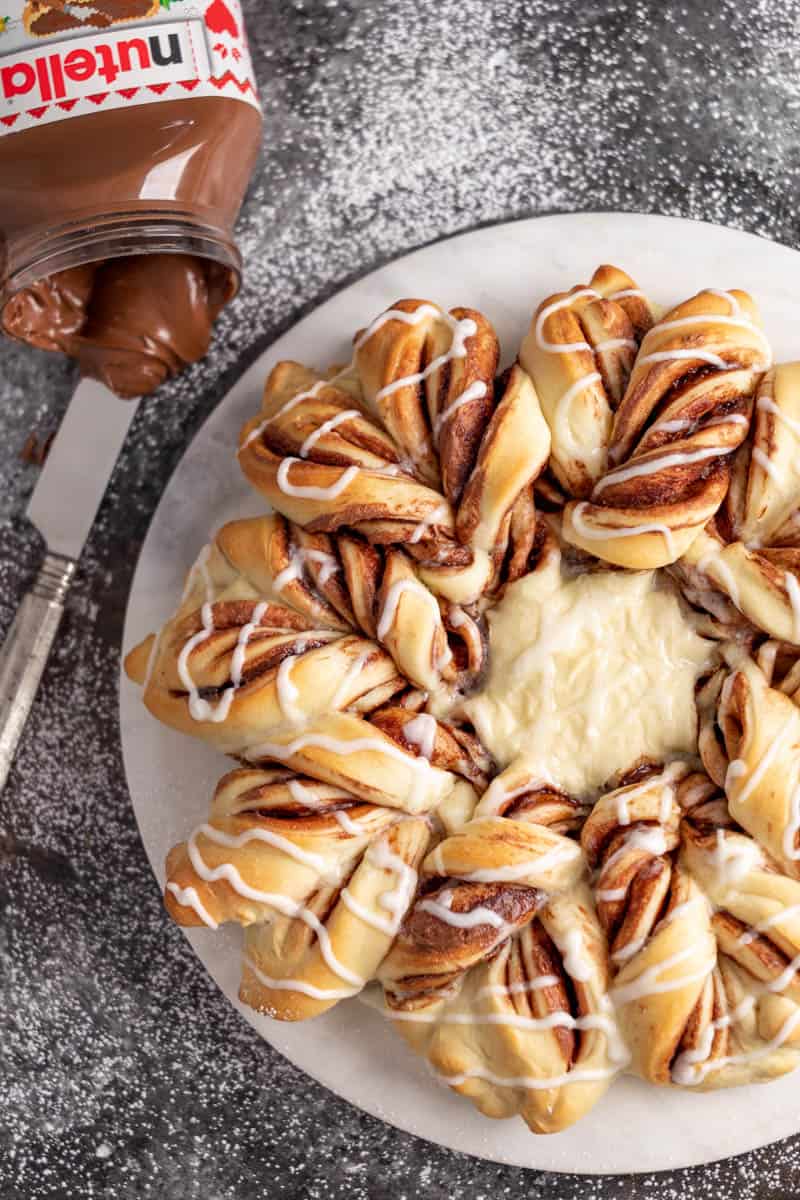 Freezer Instructions
If you want to freeze your Nutella bread for later, you can either bake it first or simply freeze the dough:
Bake it first: Follow the recipe instructions as indicated and allow your Nutella star bread to cool completely. Wrap it tightly in plastic wrap or place it in an airtight container, then store it in the freezer where it will keep for up to 3 months. Allow it to thaw in the fridge overnight, then reheat it in the oven at 350 degrees F for 5-10 minutes before serving.
Freeze the dough: This technique is for those of you who decide to make your own dough. Once it has risen, punch it down a bit to remove any excess air. Wrap the raw dough in plastic wrap and add a layer of aluminum foil. Freeze for up to 3 months. When you're ready to bake, allow the dough to thaw in the fridge overnight, then follow the shaping and baking instructions.
Storage and Reheating Instructions
Store any leftover Nutella star bread in an airtight container or wrapped in plastic wrap at room temperature and it will keep for 3-4 days. You can also store it in your fridge, where it will last for up to one week. Reheat single servings in the microwave in 30-second increments. Or, reheat larger servings in the oven at 305 degrees F for about 5 minutes, or until warm.