Sticky Honey Garlic Chicken is a quick, healthy meal with minimal mess — perfect for those busy weeknights! You're going to love this 30 minute meal!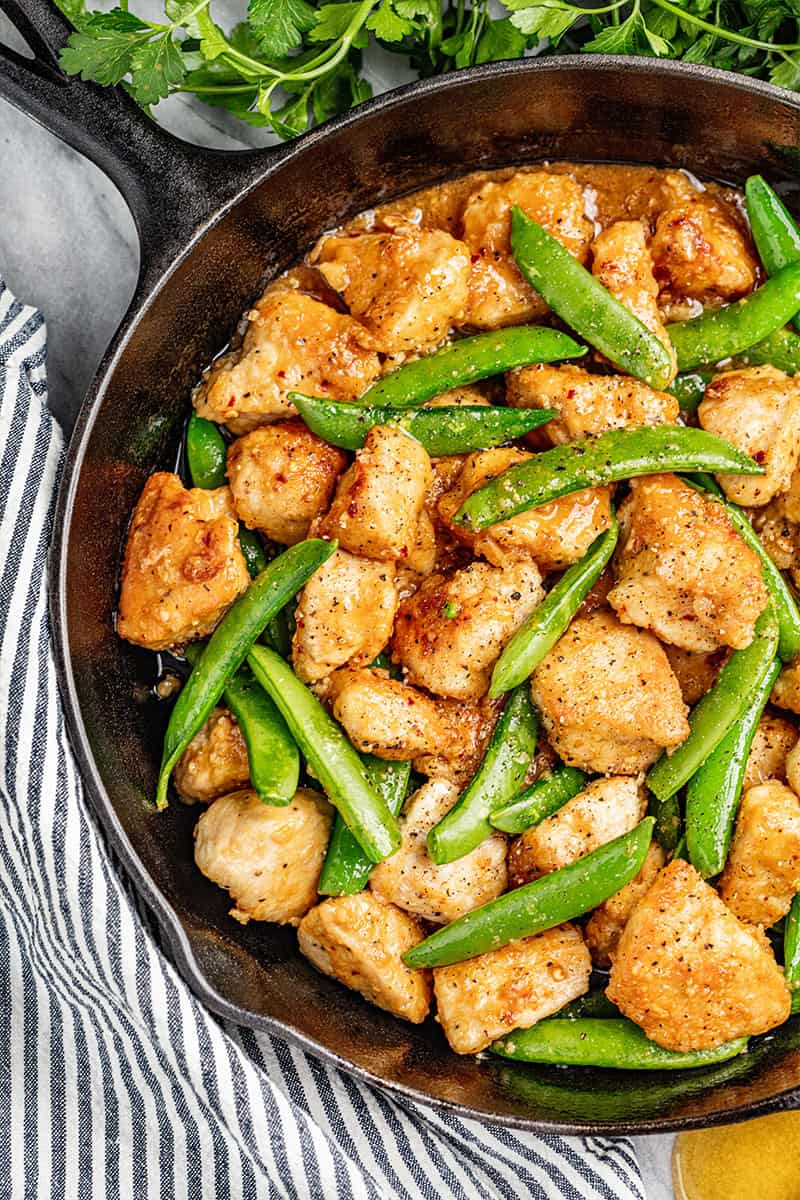 Recipes like this are why we love to cook from scratch. You just can't get this kind of thick, syrupy saucey goodness from a can. The sweet and sticky, yet savory flavors of this dish are a perfect combination. Serve it on a bed of rice with a side of your favorite veggies, and even the kids will love it! Want to know our favorite little secret? Double the sauce for a truly indulgent dinner. Just make sure to have a side of rice or pasta to soak it all up!
Meat Options:

We love this recipe with both chicken breasts and chicken thighs, but you could really use this sauce on any meat: pork, beef, shrimp, or even vegetarian meat alternatives. Customize it to your own needs!

Veggie Options for Sticky Honey Garlic Chicken:

If you don't love snap peas, we think this dish works just as well with green beans! Give it a try!

Apple Cider Vinegar Substitutions:

If you do not have apple cider vinegar in your pantry, you can always substitute with regular white vinegar.

Soy Sauce:

We prefer cooking with low sodium soy sauce so that we can better control the sodium content. However, either regular or low sodium would work well in this recipe.
Budget Saving Tip:

In a recipe like this which calls for only a small amount of chicken broth, stick to making your own broth with bullion powder, cubes, or concentrate rather than ready to use shelf-stable chicken broth.

Serving suggestions:

We highly recommend cooking up your favorite rice to have with your honey garlic chicken. There's nothing better than soaking up that extra sauce with rice!

Storage and Reheating Instructions:

Store any leftovers in an airtight container in the fridge for up to 5 days. Reheat in a skillet over medium-low heat until warmed through.
If you like this recipe, you may be interested in these other delicious chicken recipes: