Sticky Honey Garlic Chicken is a quick, healthy meal with minimal mess. Serve it over a bed of rice and you've got yourself an easy and delicious weeknight dinner!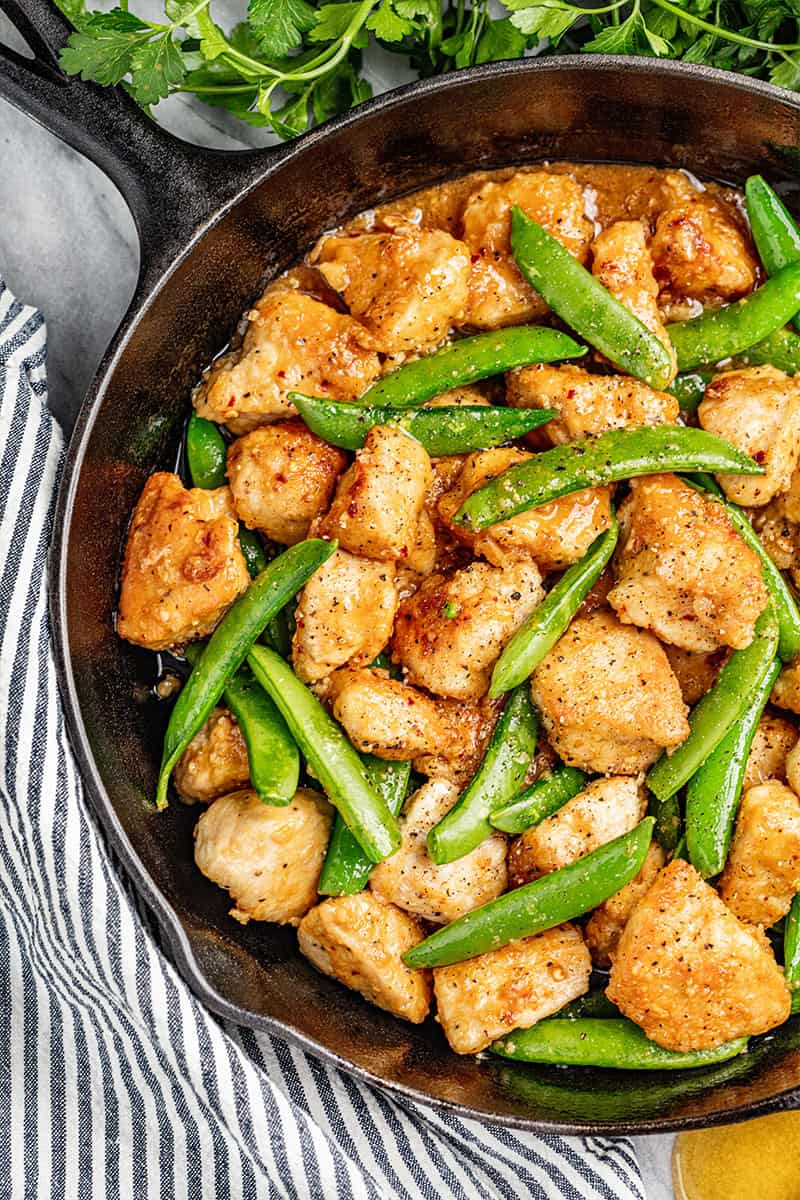 Recipes like this are why we love to cook from scratch. You just can't get this kind of thick, syrupy, saucey goodness from a can. The sweet and sticky, yet savory flavors of this dish are a perfect combination. Serve it on a bed of rice with a side of your favorite veggies, and even the kids will love it! You can also feel free to really make this recipe your own thanks to the protein and vegetable variation ideas we're sharing below. And, if you want to know a secret, we tend to double the sauce for a truly indulgent meal. Just make sure to have plenty of rice (or pasta!) on the side to soak it all up.
Protein Options:
If you want to stick with chicken, we typically use breasts, but thighs will also work. You could also sub in any of the proteins below:
Vegetable Options:
We think that snap peas go perfectly with the honey chicken! That said, you can also feel free to experiment and try any one of these options:
Snow peas
Green beans
Mushrooms
Bell pepper
Broccoli
Apple Cider Vinegar:
While apple cider vinegar is becoming more and more popular, you may not have it on hand — or you may just not like it. You can feel free to replace it with regular white vinegar for this honey chicken recipe.
Soy Sauce:
You'll need a bit of soy sauce to get that distinct sticky chicken flavor that you're after. We always opt for low sodium soy sauce so that we can better control the sodium content. However, either regular or low sodium would work well in this recipe.
Spice Level:
Some chefs like to make this honey chicken recipe extra spicy, while others don't. You can use extra red pepper flakes if you want to add some extra heat to your dish. You can also serve with a bit of hot sauce on the side.
Budget Saving Tip:
In a recipe like this sticky honey garlic chicken that calls for only a small amount of chicken broth, stick to making your own broth with bouillon powder, cubes, or concentrate rather than ready-to-use shelf-stable broth.
Serving Suggestions
We highly recommend cooking up your favorite rice to have with your honey garlic chicken. There's nothing better than soaking up that extra sauce with rice! That said, you can also choose to serve it over pasta. Here are some of our favorite carb-y suggestions: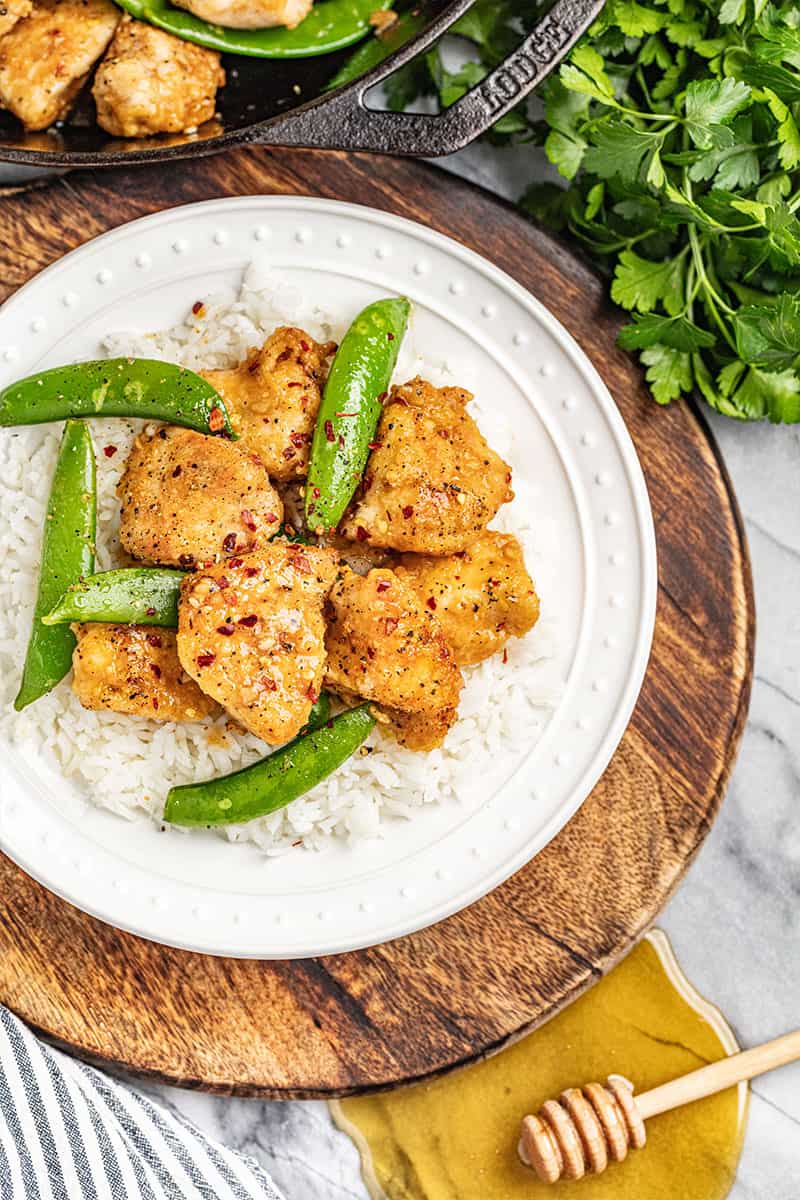 Storage and Reheating Instructions:
Store any leftovers in an airtight container in the fridge for up to 4 days. Reheat in a skillet over medium-low heat until warmed through.
If you like this recipe, you may be interested in these other delicious chicken recipes: