Creamy Cajun Chicken Pasta is the perfect family meal. Juicy cajun-spiced chicken is served over a bed of creamy linguine that's packed full of sautéed veggies.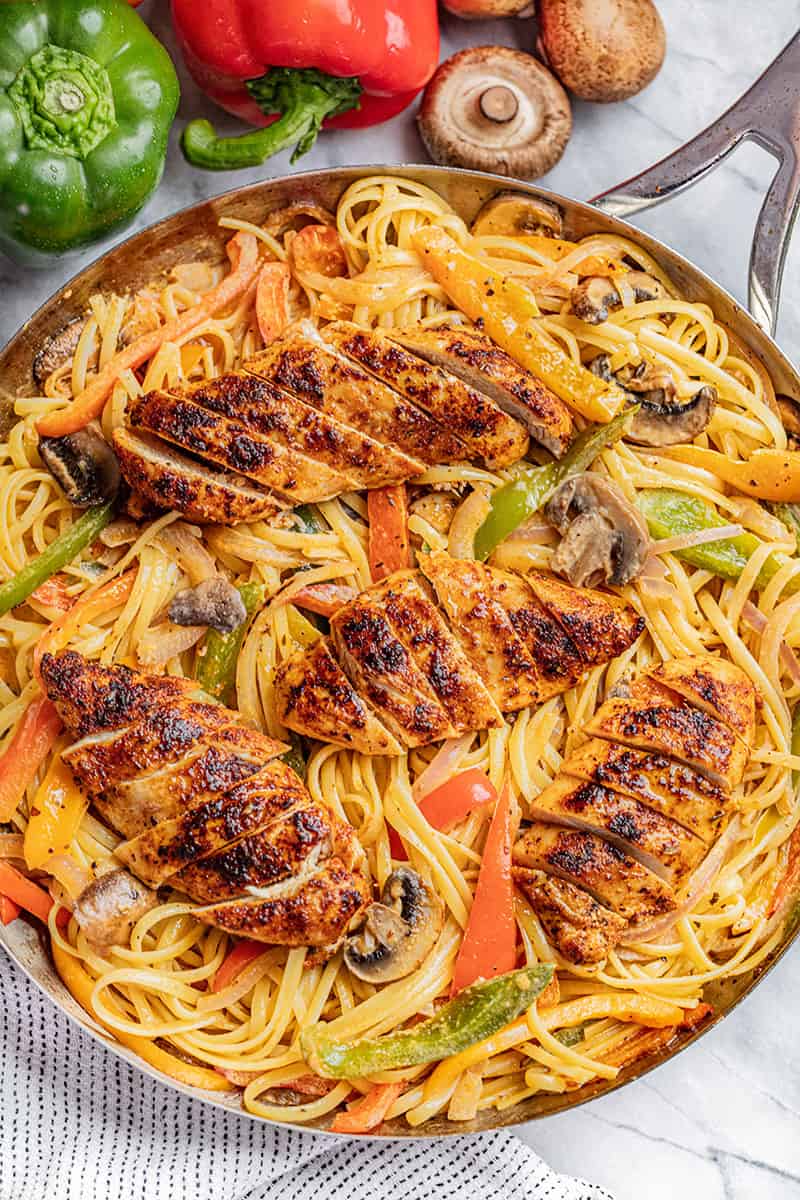 Creamy Cajun Chicken Pasta is one of our favorite dinners. Spicy cajun seasoned chicken, tons of veggies, and a creamy sauce. It's pretty much a recipe for perfection. And better yet, this cajun pasta only has 8 ingredients! It's a super easy meal to throw together which makes it perfect for family dinners.
Pro Tip: Make your own homemade cajun seasoning! Check out the recipe notes where we list the ingredients for our own homemade cajun seasoning. We are huge fans of homemade cajun seasoning simply because it allows complete control of the flavor. We always have a little bottle or baggie of homemade cajun seasoning in the pantry. You can always use a store bought mix, but there's a lot of variation out there so make sure you find one you like.
Pasta Choices for Creamy Cajun Chicken Pasta:
You can really use any shape of pasta you'd like to make Cajun Chicken Pasta. I prefer linguine, but other popular choices include penne and spaghetti.
Meat Options:
Cajun seasoning makes everything better, not just chicken! Prefer dark meat? Use chicken thighs! More of a seafood foodie? Shrimp is amazing in this dish! Vegetarian? Leave out the meat, go heavy on the mushrooms, and add some extra veggies like tomatoes and zucchini. 
Can I make the chicken ahead of time?
To save a few minutes of cook time, you can always prep, cook, and slice the chicken up to 2 days ahead of time. Reheat on the stovetop by sautéing in a couple teaspoons of oil until heated through.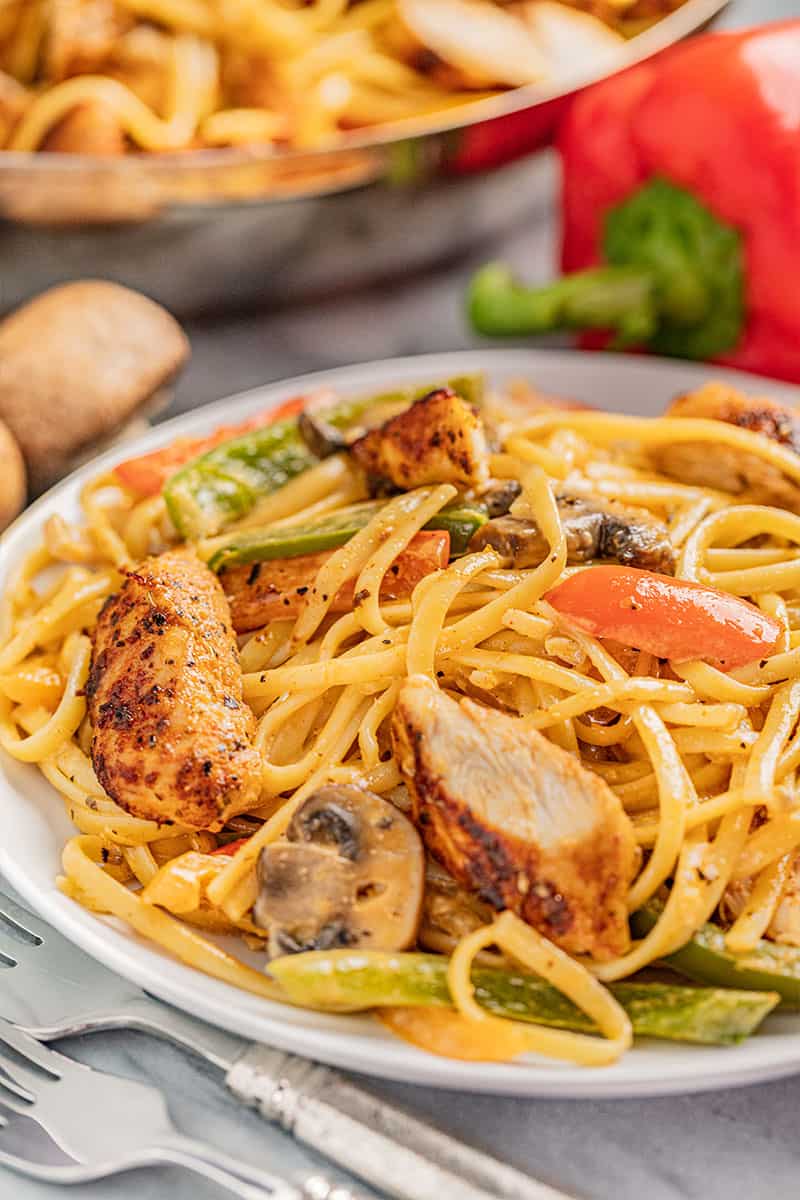 Storage and Reheating Instructions:
Store any leftovers in an airtight container in the refrigerator for up to 5 days. Reheat in a skillet on the stovetop over medium-low heat until warmed through.
If you like this recipe you may also like these tasty pasta dinners:
For more recipes using cajun seasoning check out these: