Cajun shrimp is easy to prepare and bursting with bold flavors, making it the perfect choice for busy weeknights or special occasions. Whether you're a seafood lover or just looking to try something new, this recipe is sure to please.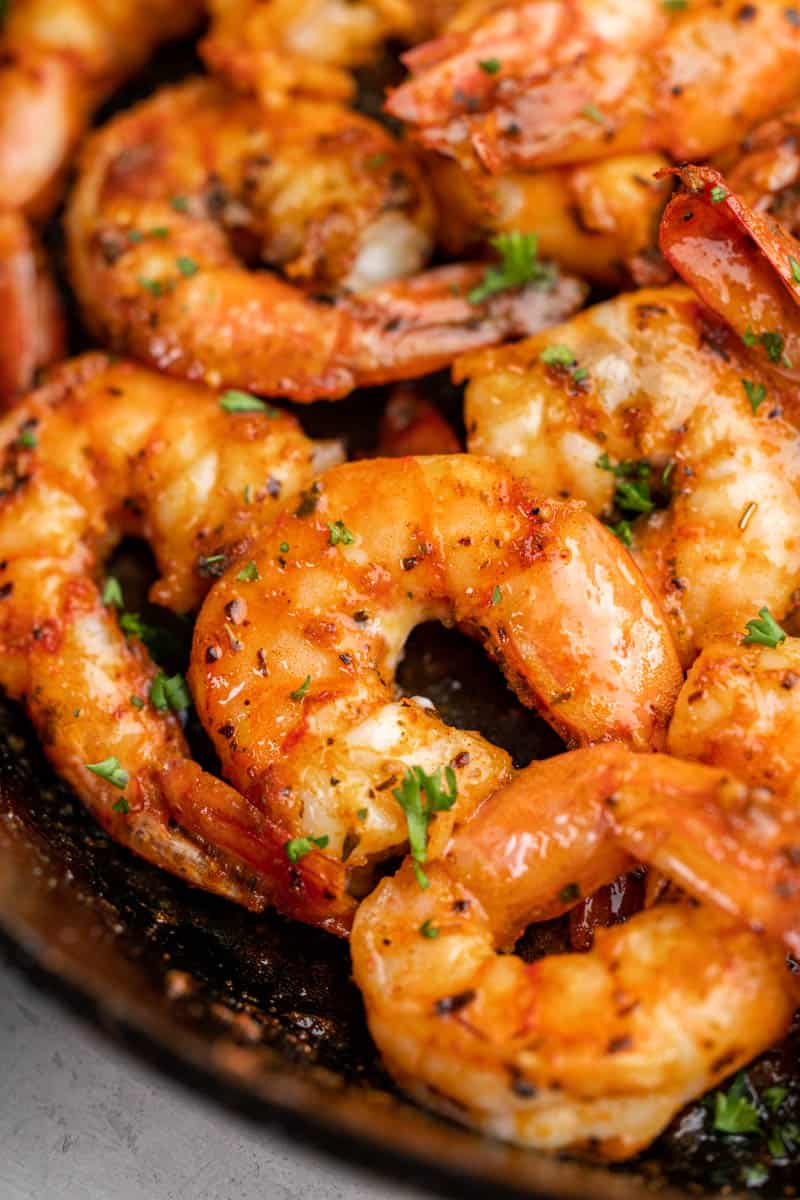 Hey there, foodies! If you're looking for a dish that's easy to make and full of flavor, you're in the right place. Our Cajun shrimp recipe is a family favorite for a reason – it's spicy, savory, and oh-so-delicious! With a blend of bold spices and succulent shrimp, this recipe is perfect for those who crave a little heat in their meals. It's easy enough to whip up on a busy weeknight, but impressive enough to serve to guests at a dinner party. So grab your apron and get ready to cook up a storm – our Cajun shrimp is a recipe you won't want to miss!
Leftover cajun seasoning
If you don't use all the dry Cajun seasoning, don't throw it away! You can save it for later use in other dishes, like roasted potatoes or grilled chicken. Simply store the seasoning in an airtight container or a small ziplock bag and keep it in a cool, dry place.
Grilling Instructions
For a fun twist on this recipe, try grilling your Cajun shrimp! Baste the shrimp with a little oil and then season with the Cajun spice blend before grilling. I recommend skewering the shrimp and grilling on medium-high heat for 2-3 minutes per side. The grill adds a smoky flavor that complements the Cajun spices perfectly.
Serving Suggestions
Cajun shrimp pairs well with any simple side dish, such as rice, quinoa, or roasted vegetables. You can also serve it as a main course, with a simple salad or soup as a starter. The bold flavors of the shrimp will add a kick to any meal!
Can I make Cajun shrimp with smaller shrimp?
Yes, you can definitely make this recipe with smaller shrimp. Keep in mind that the cooking time may be shorter, so keep an eye on the shrimp to make sure they don't overcook.
Is Cajun seasoning really spicy?
Cajun seasoning is known for being spicy, but you can adjust the heat level to your liking. If you prefer milder flavors, you can reduce the amount of cayenne pepper or omit it altogether. On the other hand, if you love spicy food, feel free to add more cayenne pepper or hot sauce to the dish.
Can I use pre-made Cajun seasoning instead of making my own?
Yes, you can use store-bought Cajun seasoning instead of making your own. Just be sure to read the ingredients list to make sure there aren't any additives or preservatives that you want to avoid.
Can I grill the Cajun shrimp instead of cooking it on the stovetop?
Yes, you can definitely grill the Cajun shrimp for a smoky and flavorful twist. Just skewer the shrimp, baste with oil, and season with the Cajun spice blend before grilling over medium-high heat for a few minutes on each side.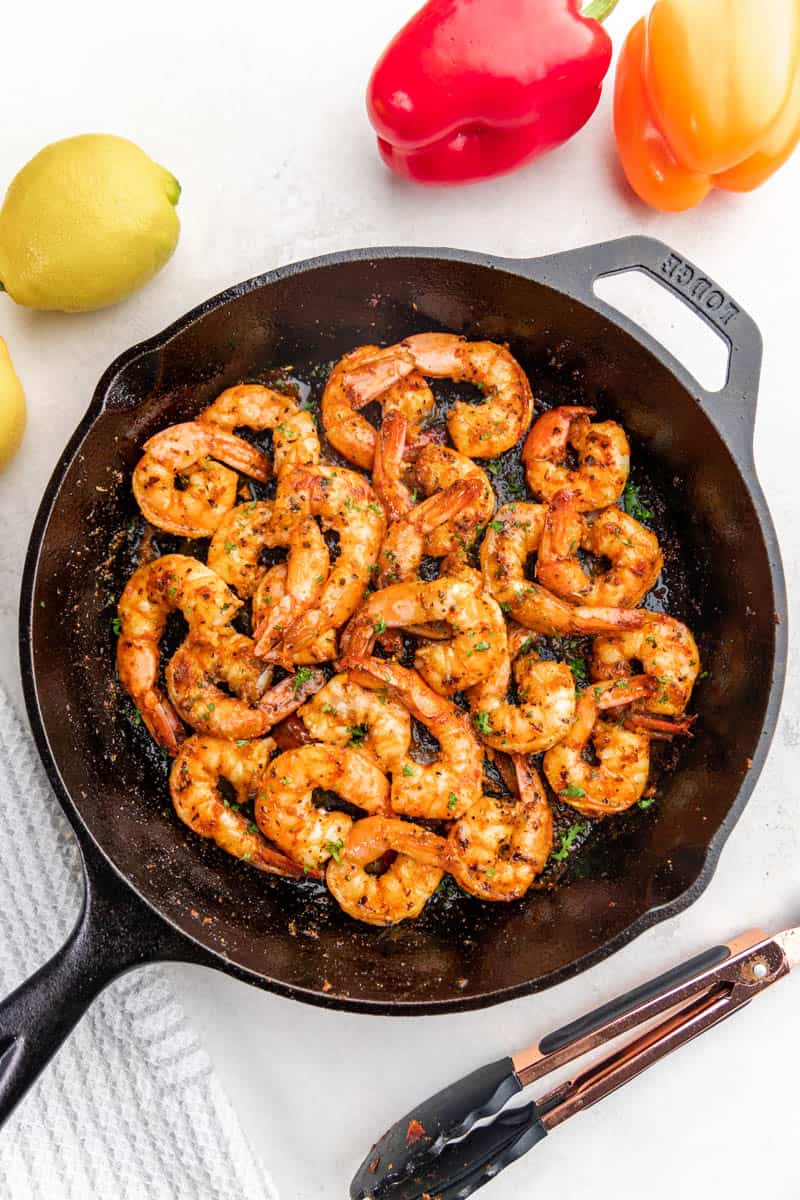 Storage & Reheating Instructions
If you have leftovers, you can store them in an airtight container in the refrigerator for up to 2 days. To reheat, simply warm the shrimp in the microwave or on the stovetop. However, keep in mind that reheated shrimp may not be as tender or juicy as freshly cooked shrimp.
If you like this recipe, you may be interested in these other delicious shrimp recipes: