Crispy Coconut Shrimp has the most tender, plump shrimp with a crispy, sweet coating. This delicious combination is irresistibly crispy to make these shrimp an absolute favorite quick dinner or appetizer. Choose your preferred cooking method with frying, air fryer, and baking instructions included.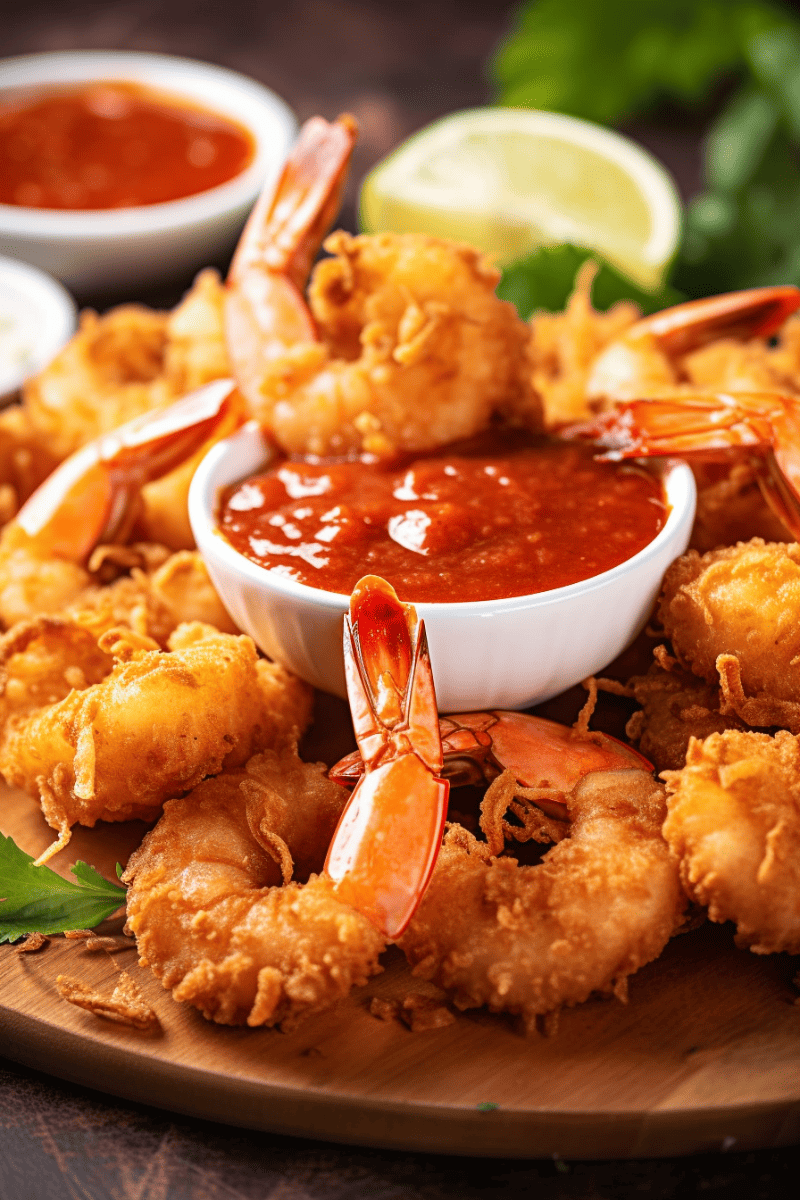 Calling all shrimp lovers! We are absolutely obsessed with this recipe. So much so, that we hate to actually bring it to family gatherings, knowing that we're going to have to share with so many people! No, this recipe is best kept a secret to ensure your belly gets perfectly filled with all of the coconut shrimp. Really though, this makes for a great weeknight dinner. The prep time is so minimal, and they fry up so quick, that it works on even our busy nights.
Frozen Shrimp:
You can always use frozen shrimp that you thaw first before coating your shrimp. All you have to do is put your shrimp in a bowl and run them under cool water to thaw.
Can I use unsweetened coconut flakes on Crispy Coconut Shrimp?
You absolutely can! We prefer sweetened coconut flakes because they crisp up better, but you can always substitute them out for unsweetened.
Pro Tip:
Before battering, remove the shell and legs and then butterfly the shrimp by inserting a knife most of the way through, starting at the top and running a slit down to the tail and spread open. Make sure not to cut all of the way through. Once spread open, pound your shrimp flat. This will give more surface area and will cook more evenly.
Air Fryer Instructions:
To make coconut shrimp in the air fryer, preheat your air fryer to 400 degrees Fahrenheit. Place your shrimp on the tray, spray with cooking oil, and cook the chicken 2-3 minutes on each side (4-6 minutes total) until the shrimp is cooked through, and crispy and golden on the outside. You'll need to work in batches so that you don't crowd the air fryer. The size of batches will entirely depend upon the size of your air fryer.
Oven Instructions:
To make this recipe in the oven, preheat your oven to 425 degrees Fahrenheit. Line a baking sheet with parchment paper or a silicon baking met and set coated shrimp on your lined baking sheet. Spritz the shrimp with cooking oil and bake for 18-20 minutes, flipping halfway through until fully cooked.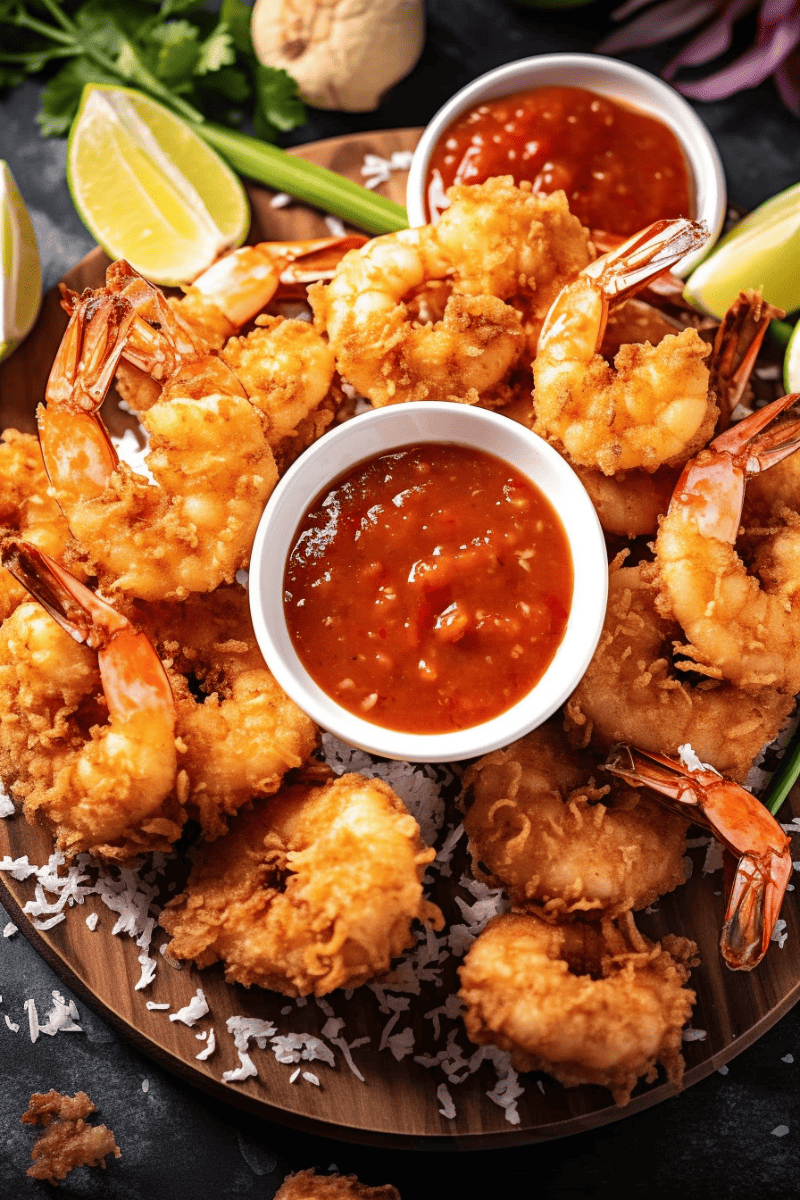 Storage and Reheating Instructions:
This recipe really needs to be eaten fresh. Reheating shellfish is just not something we ever feel good about. If you're willing to make that gamble, make sure to store your cooked shrimp in an airtight container in the refrigerator for up to 24 hours after frying. Reheat in an oven preheated to 350 degrees Fahrenheit until warmed through.
If you like this recipe, you may be interested in these other delicious shrimp recipes: