15 Minute Shrimp Scampi is a family favorite weeknight meal for busy families! It is quick and easy to make, and everyone always raves about it. Trust us, you'll be licking your plate clean tonight!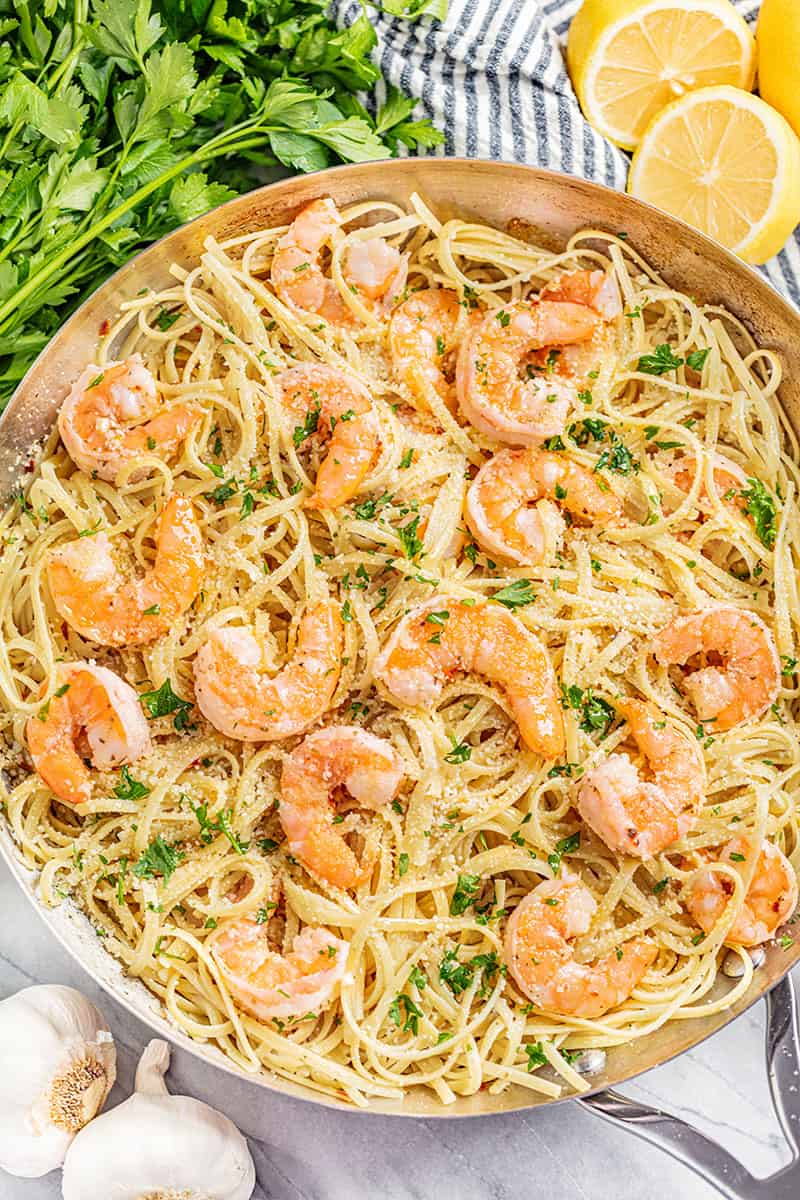 Shrimp scampi is one of those classic meals that never goes out of style. No matter what time of year it is, or when we last had it, we are always in the mood for this savory dish. We are all about the super yummy butter, garlic, lemon, wine sauce. The flavor can't be beat, it has just the right amount of heat from the red pepper flakes, and it's quick and easy too! You're going to want to make this one for dinner tonight!
Did you know that shrimp scampi originally didn't even contain shrimp? Scampi is actually a more broad name for small members of the lobster family, typically Dublin Bay prawns or Norway lobsters. However, because we have an abundance of shrimp in the United States, this dish changed over time to become an almost formulaic method of preparing shrimp over pasta: typically sautéed in butter with garlic, white wine to deglaze the pan, and lemon juice. Yum!
Can I use frozen shrimp for Shrimp Scampi?

Absolutely! Keeping frozen shrimp on hand makes this easy weeknight dinner even easier, especially if you buy the pre-peeled and deveined variety! Be sure to thaw before using.

Pasta Options:

This recipe calls for linguine, but you can really use any long, thin style pasta: spaghetti, angel hair,

Wine Substitution:

If you do not want to cook with alcohol for any reason, you can simply substitute the wine for chicken stock.

Is Shrimp Scampi spicy?

We don't think so, no. It has a pleasant heat, but is not overly spicy. However, everyone has a different spice tolerance. If you know that you are particularly sensitive to heat, you may want to reduce the crushed red pepper flakes to 1/4 teaspoon.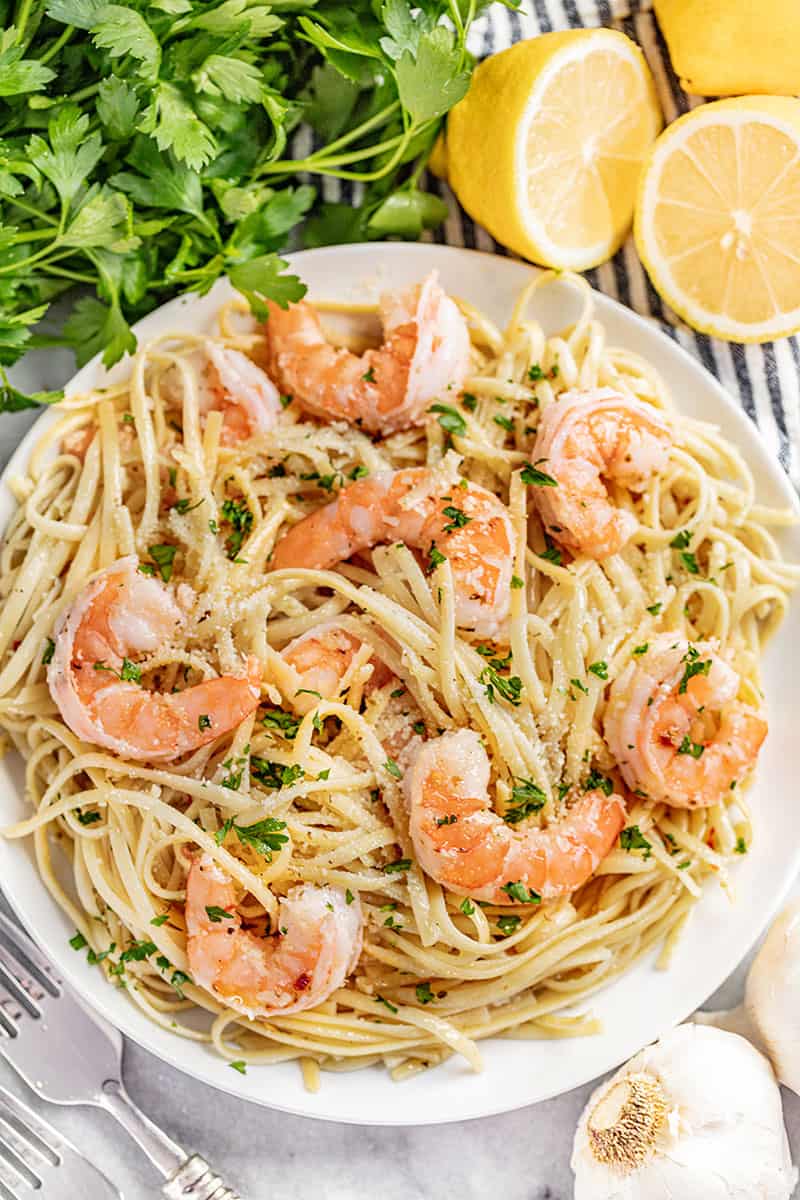 If you like this recipe, you may be interested in these other delicious shrimp recipes: