Get restaurant-quality pasta at home with Creamy Tomato Shrimp Angel Hair Pasta. Made with angel hair pasta, fire-roasted tomatoes, cream, and shrimp, this dish is both delicious and satisfying. It takes only 15 minutes to make and is sure to impress your friends and family!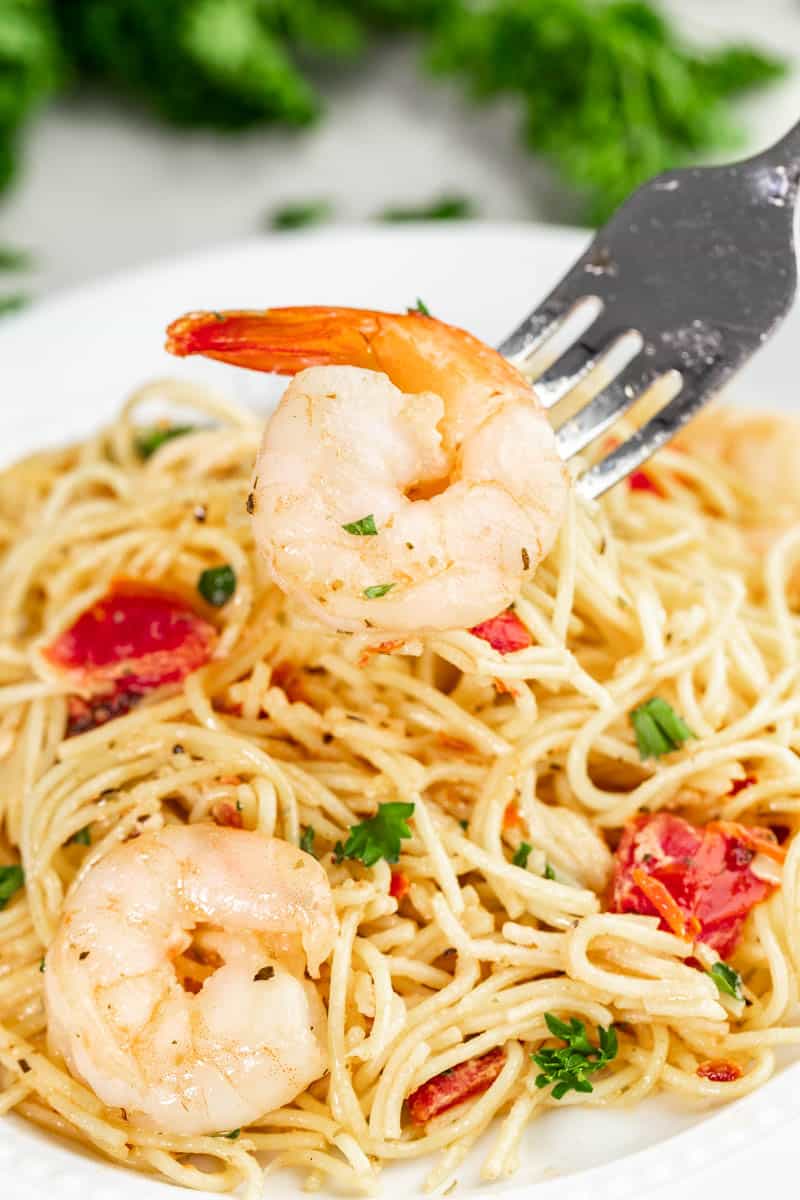 At The Stay at Home Chef, we are big pasta lovers. We love how easy it is to put together and the many ways you can make it your own. Not only that, it's perfect for both family night dinners and entertaining! If you're searching for an effortless dish for your next special occasion, this recipe is the one for you. With just 15 minutes of preparation time, it's a quick and delicious dish that tastes like it came straight from a restaurant. You can impress your friends and family with ease. The best part? Because it requires minimal effort, you'll have more time to spend with your loved ones instead of being stuck in the kitchen. That's what we call a win-win situation!
Pasta Cooking Time
Cooking times can vary depending on the brand, but generally, angel hair pasta takes only 3-5 minutes to cook. This is because it is long and thin, making it cook faster than other types of pasta. As a reminder, it's important to cook the angel hair pasta before starting on the shrimp angel hair pasta recipe.
Can I Use Frozen Shrimp?
We generally recommend using fresh shrimp for this recipe, but frozen shrimp can also be used. If you decide to use frozen shrimp, make sure to thaw it completely before cooking. For best results, we suggest thawing the shrimp in the refrigerator overnight.
To Remove Tails Or Not To Remove Tails
You can remove the shrimp tails before adding them in, but we find that it's unnecessary. If you are using fresh shrimp, just be sure to devein and peel them!
Heavy Cream Substitutes
If you don't have access to heavy cream, the best substitute is half and half. While you can use milk as an alternative, it's important to note that the dish may not be as creamy as using heavy cream. We prefer to use heavy cream for its rich texture, consistency, and flavor.
Dairy Free Options
If you're looking to make this Creamy Tomato Shrimp Angel Hair Pasta recipe dairy-free, there are several options for substituting heavy cream. Coconut cream is a great option as it has a similar consistency and richness as heavy cream, though the flavor of the final result will be affected by the addition of coconut. Almond milk, soy milk, or another preferred plant-based milk can also be used, but you may need to add a thickener such as cornstarch to achieve the desired consistency.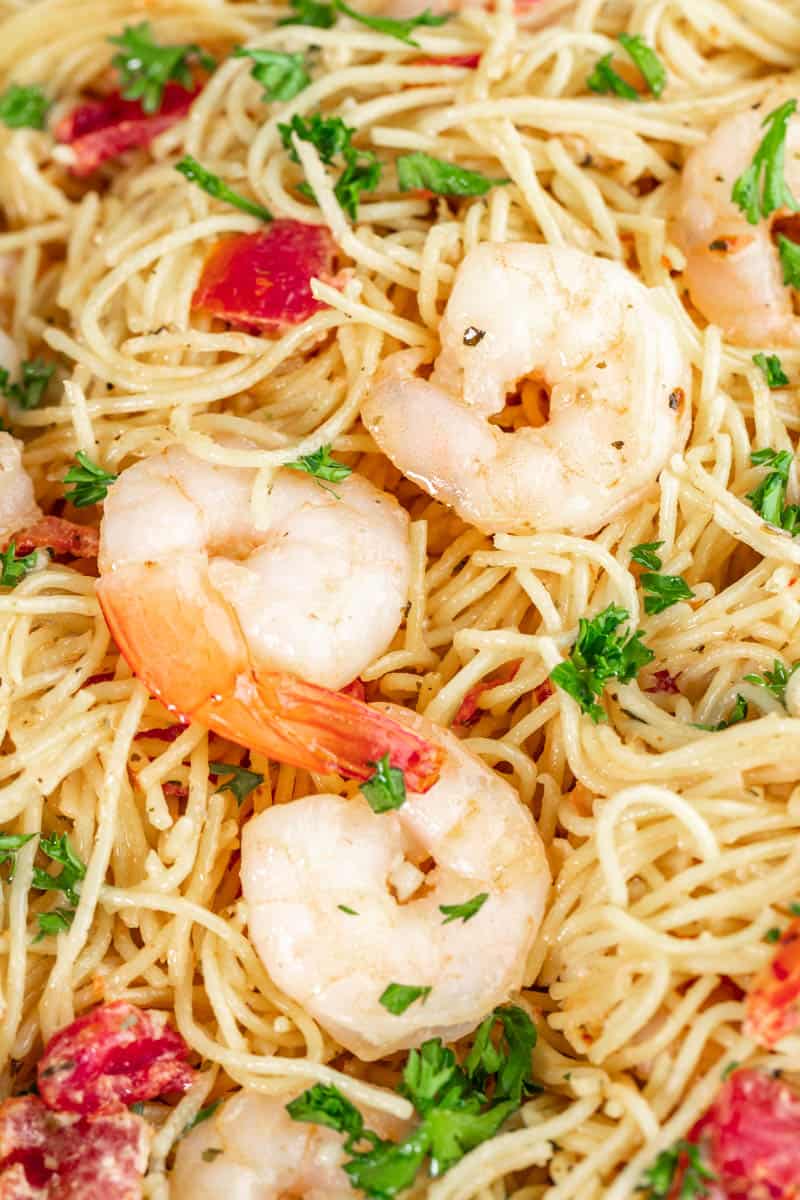 Storage and Reheating Instructions
If you have leftovers, you can store them in an airtight container in the fridge for up to 2 days. Seafood doesn't keep as long as chicken or beef, so make sure to eat any leftovers within 48 hours. You can reheat them in the microwave in 30-second intervals or using a saucepan on the stovetop over medium heat for about 5 minutes, or until warmed through.
If you like this recipe, you may be interested in these other delicious pasta recipes: