This Easy Creamy Tomato Shrimp Angel Hair Pasta is ready in just 15 minutes, but it tastes like it came from a restaurant. This will quickly become a family favorite!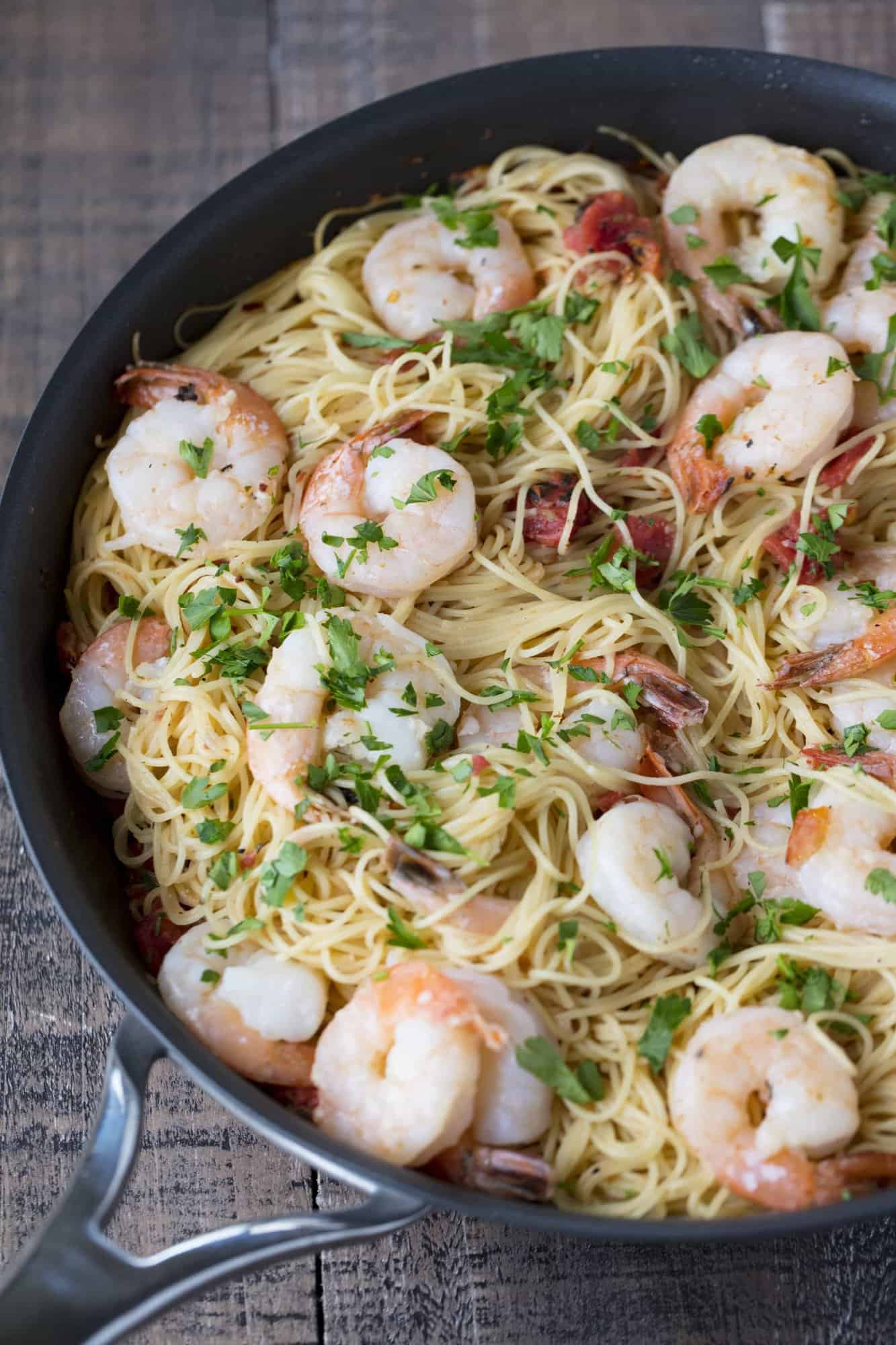 This post is sponsored by Anolon. All opinions expressed are my own.
Looking for an easy dish to serve up for your next special occasion? This recipe is perfect. It takes just 15 minutes to make, yet tastes like it came straight from a restaurant. Impress your friends and family with this one!
This recipe was made using Anolon Gourmet Cookware, specifically Anolon's Nouvelle Copper Cookware. My house is filled with Anolon products. I'm not even kidding. I use their cookware every day and I'm absolutely spoiled by it. The Nouvelle line is amazing. It has this copper insert in the bottom that provides even heating. It is incredibly durable, and guess what? You can use metal utensils on the nonstick surface. Spoiled much? It's everything you want in pots and pans. I only want the best in my kitchen, and let me tell you, there's a reason why they call it Anolon Gourmet Cookware. It's pretty dreamy.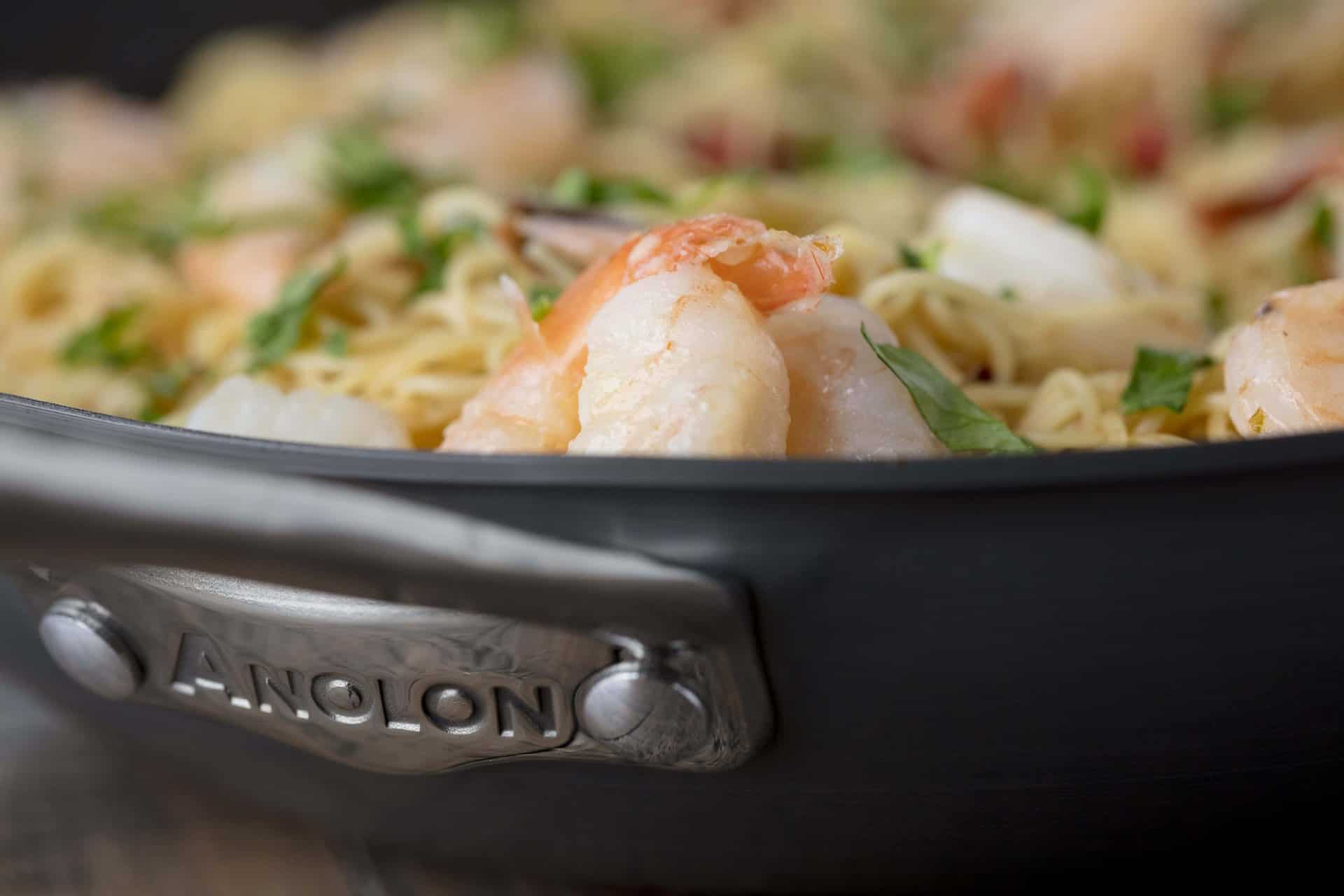 With Christmas coming up, this is the perfect quick dish to make for your Christmas Eve dinner. I even made it red and green so it's totally on theme. And since seafood is a popular choice for a pre-Christmas dinner, this is the winner. And since it only takes 15 minutes to make you can spend more time with family and less time in the kitchen.
Watch the video to see exactly how I make this recipe, including great tips and tricks for taking your home cooking to the home chef level. You'll also get an even closer look at my gorgeous Anolon Nouvelle Copper Cookware. It's not too late you know! You can pick up your own set for Christmas!
Easy Creamy Tomato Shrimp Angel Hair Pasta
Easy Creamy Tomato Shrimp Angel Hair Pasta
Author:
Rachel Farnsworth
Ingredients
1 pound angel hair pasta
2 tablespoons butter
4 cloves garlic, crushed
1 pound shrimp, peeled and deveined
1 (15 oz) can fire roasted diced tomatoes, undrained
2 teaspoons Italian seasoning
1 teaspoon salt (or to taste)
1 teaspoon crushed red pepper flakes
½ cup heavy cream
2 tablespoons chopped fresh parsley
Instructions
Cook the pasta according to package directions.
Melt butter in a saucepan over medium high heat. Add in garlic and shrimp. Stir continuously until shrimp is pink and cooked through. Remove shrimp from pan and set aside.
In the same pan, add in diced tomatoes, Italian seasoning, salt, and red pepper flakes. Bring to a simmer.
Stir in heavy cream and heat through, 1 to 2 minutes.
Add cooked pasta to sauce and toss to coat. Add shrimp back to pan and garnish with chopped fresh parsley. Serve immediately.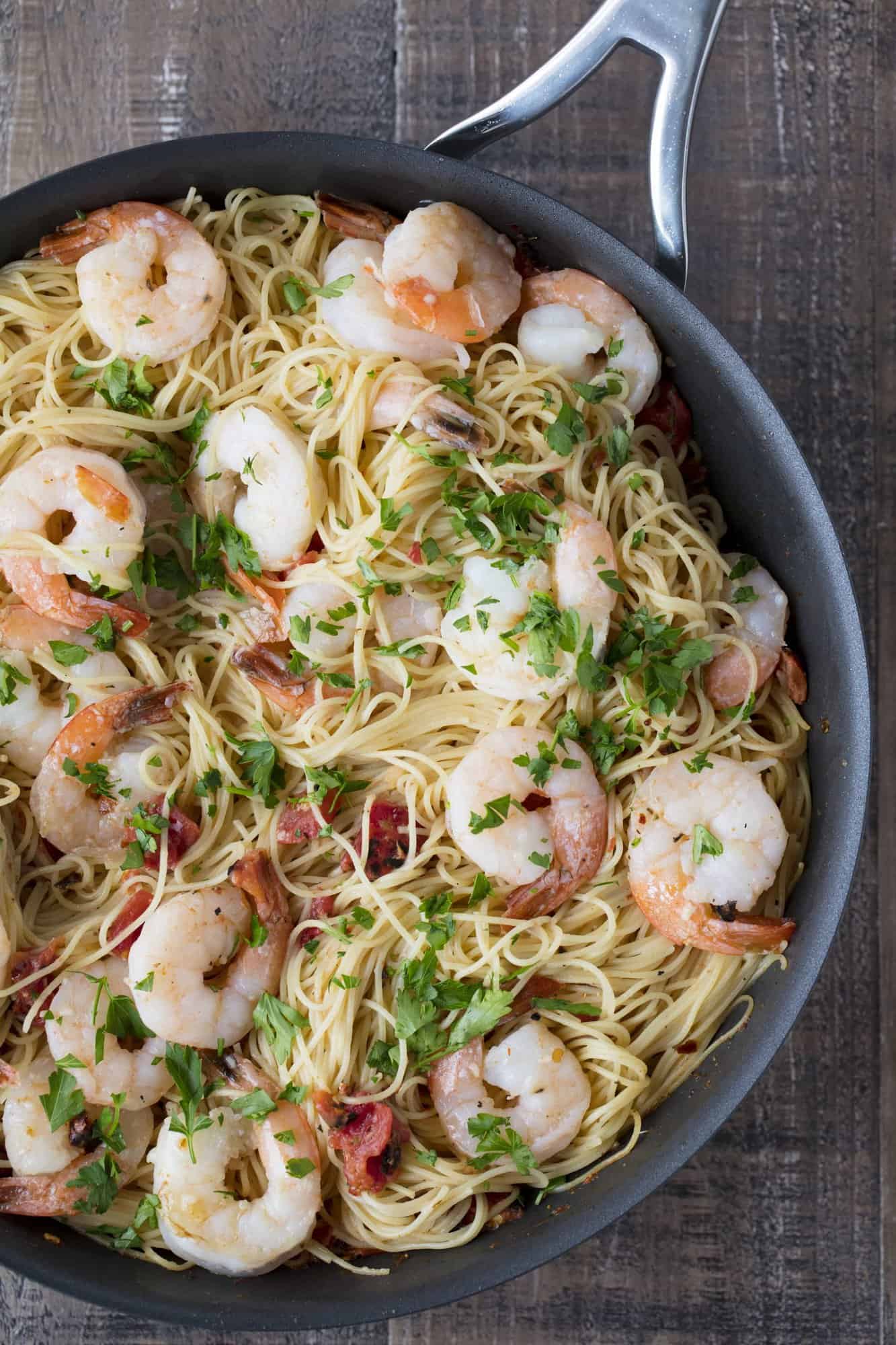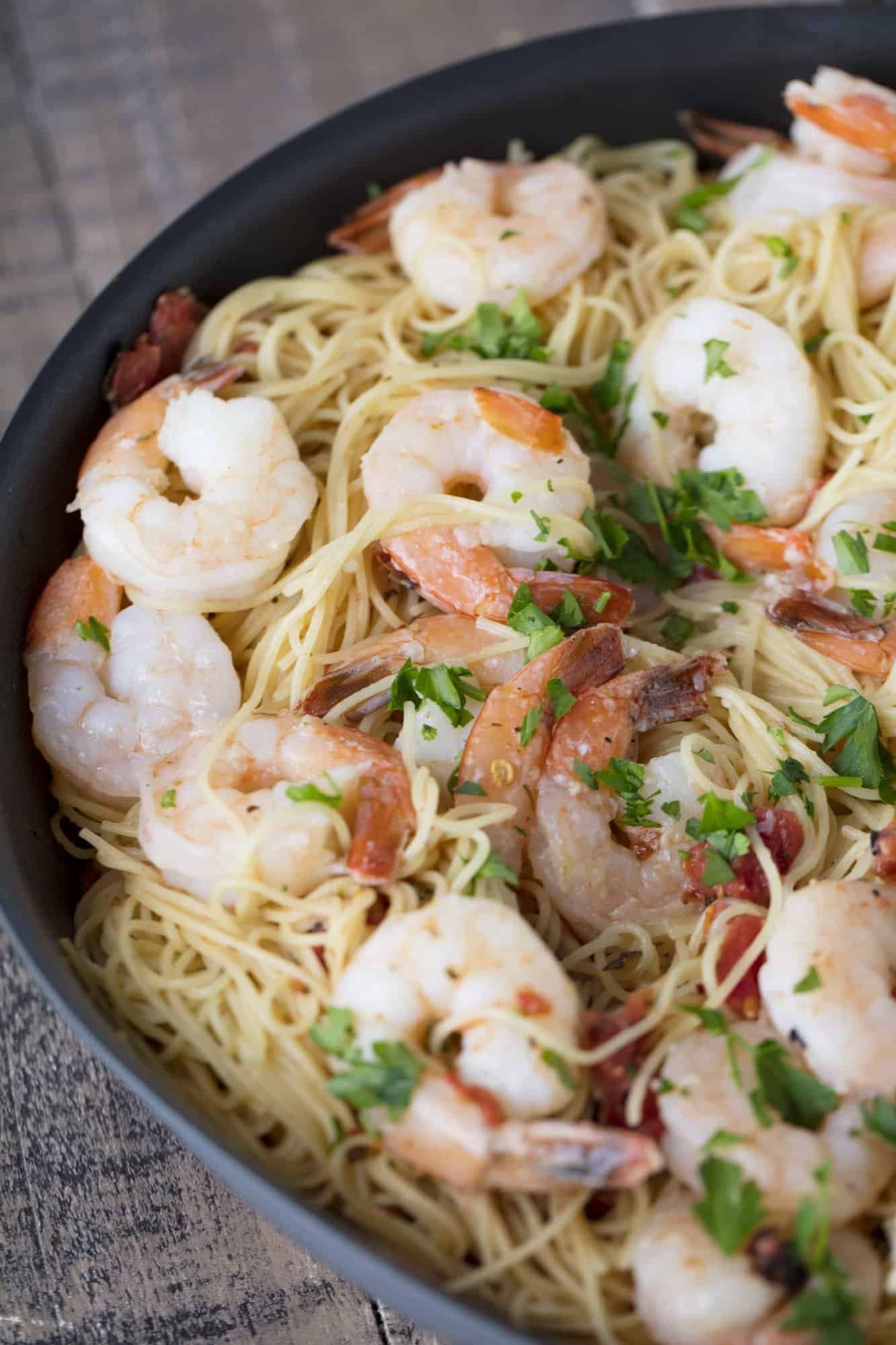 a Rafflecopter giveaway